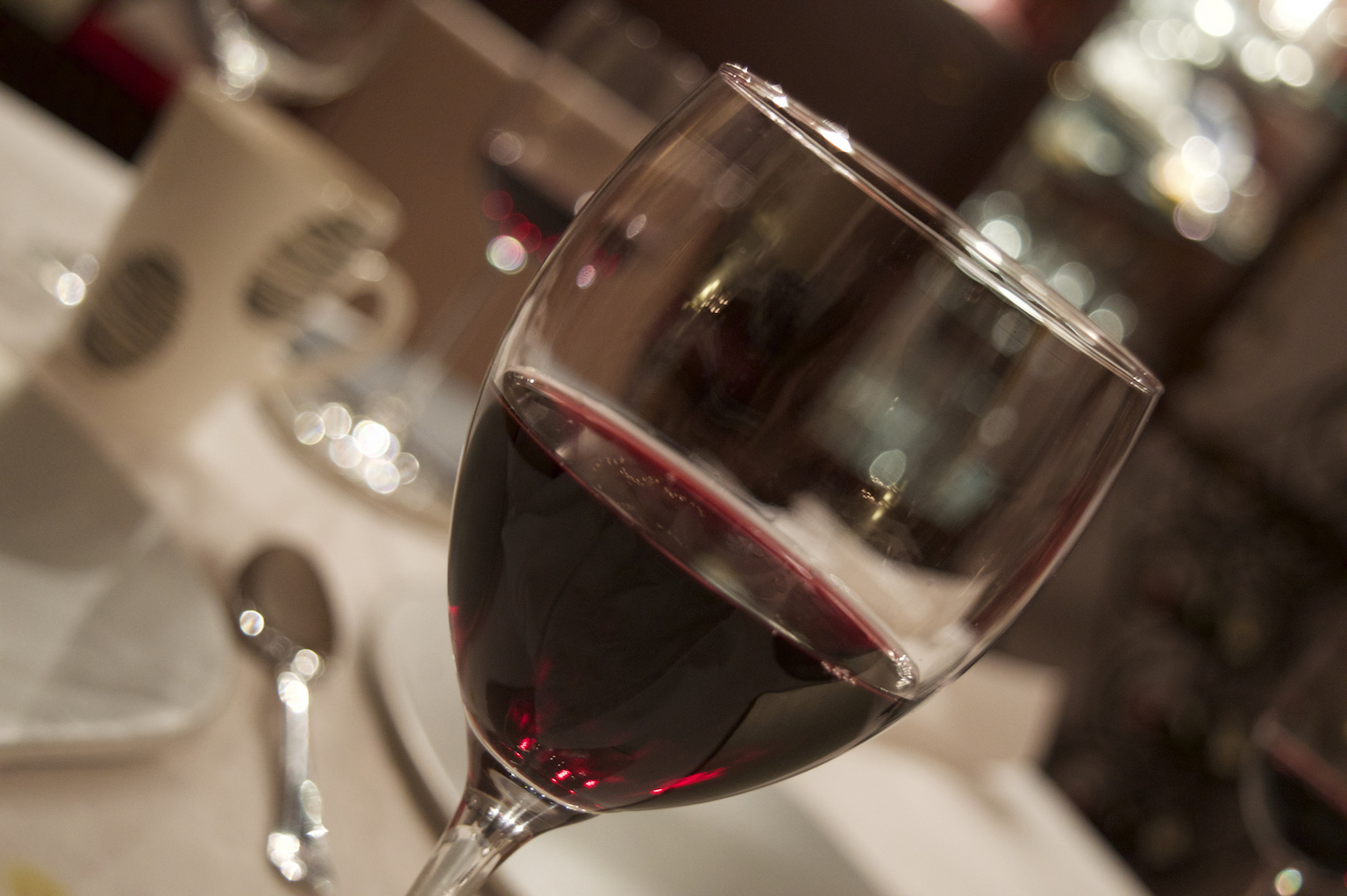 Meritage is a term used as a wine certification mark and is registered with the U.S. Department of Trademarks and Patents. It was conceived in 1988 by a group of American winemakers wanting to create standards of identification for a class of excellent American blended wines made with traditional, "noble" Bordeaux grape varieties.
Historically, the majority of New World wines are labeled after the grape variety that accounts for at least 75% of the wine. A label with "Merlot," for example, means that the wine is made from at least 75% Merlot grapes. Wines made with less than this amount are not permitted to use the variety name on the label, forcing producers of high-quality blended wines to use either a proprietary name, or a generic name like claret or table wine. The Meritage Association, now called the Meritage Alliance, was formed to promote and recognize these handcrafted, blended wines. The Alliance seeks to identify wines that showcase the winemakers' art of blending, and differentiate wines representing the pinnacle of blending techniques from the blanket label of "table wine."
To qualify as Meritage, a wine must meet certain standards. First, it must be a blend of two or more Bordeaux grape varieties, and no more than 90% of any single variety may go into a Meritage wine. Secondly, the wine must be the estate's best wine of its type. Next, the wine must be produced by an American winery from grapes that carry a U.S. appellation. Finally, the production of a Meritage wine is limited to a maximum of 25,000 cases per vintage.
Red varieties permitted for use in Meritage wines include Cabernet Franc, Cabernet Sauvignon, Carmenere, Gros Verdot, Malbec, Merlot, Petit Verdot and St. Macaire. Red Meritage wines have been some of the wold's most highly rated wines. They are known for their silky, smooth texture and their complex, hearty structure. Most have wonderful aging potential, but they can also be consumed in their youth.
White varieties used for Meritage wines consist of Sauvignon Blanc, Muscadelle and Sémillon. White Meritage wines are rare, but are some of the most elegant and superb white wines produced. Generally these wines are food-friendly, but are also wonderful on their own. Unlike many white wines, white Meritage wines are ideal for cellaring and grow more complex with age.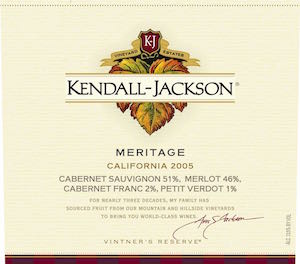 Wineries approved for the Meritage classification must license the Meritage trademark with the organization, and they may use the term in an assortment of ways on the label (example label at right). They can display just the designation "Meritage," or they can use the term in conjunction with their own proprietary name. They may also may opt not to include it and just use their proprietary name.
The name Meritage, an invented hybrid word combining "merit" and "heritage," is pronounced like "heritage," and was chosen from over 6,000 submissions in a worldwide contest to name the new category. The name represents the quality of the grapes, as well as the winemakers' age-old art of blending wine. Meritage wines are increasing in popularity, and are currently the second fastest growing wine category in the industry.