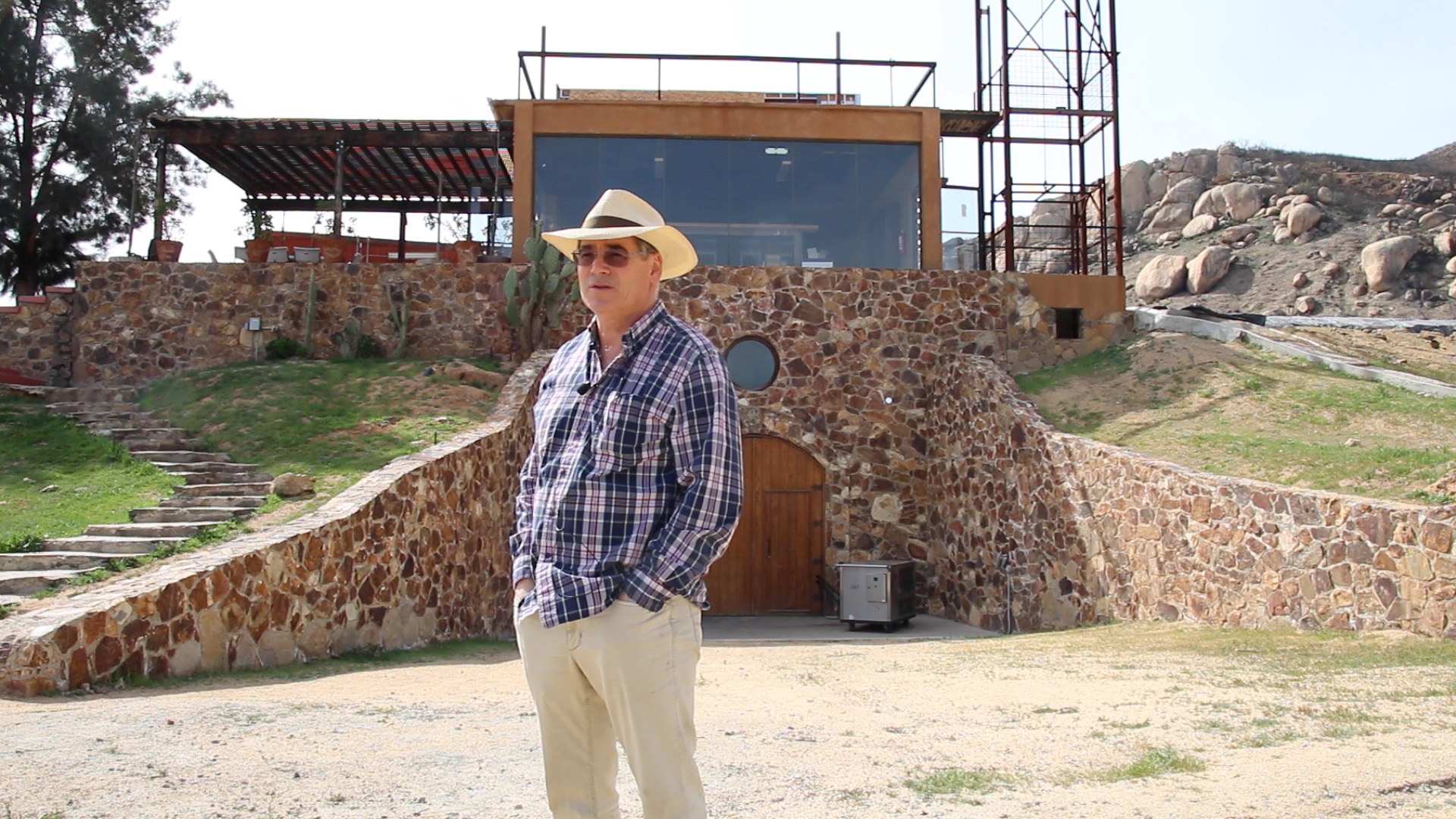 Italian transplant Paolo Paoloni is one of the most respected producers in the Valle de Guadalupe. He is a champion of the Nebbiolo grape in the region. We talk about the growth of the Valle de Guadalupe and the issues with the salinity.
Christopher Barnes: Tell us about your background and how you got into winemaking?
Paolo Paoloni: I was born in Italy. My family was involved in the wine business. Since I was a kid, I was helping my father, cleaning casks and helping him in the vineyards and also helping with the winemaking process. I studied winemaking in Italy.
Then, I had a very nice offer to work for a big winery in Mexico. I decided to work for two, three years in these big wineries as a nice experience abroad. Finally, these two years became longer and then I got married and then finally, this is now mine. It's mine in a new land and new country.
When you were in Italy, what part of Italy were you making wine?
I was born in Recanati. The region is Le Marche, close to Tuscany. It's the central north of Italy, very close to the sea like here. As a matter of fact, there are some things there, especially in food and in winemaking, that are very similar to here. For instance, the mussels. The mussels here taste exactly the same in my town.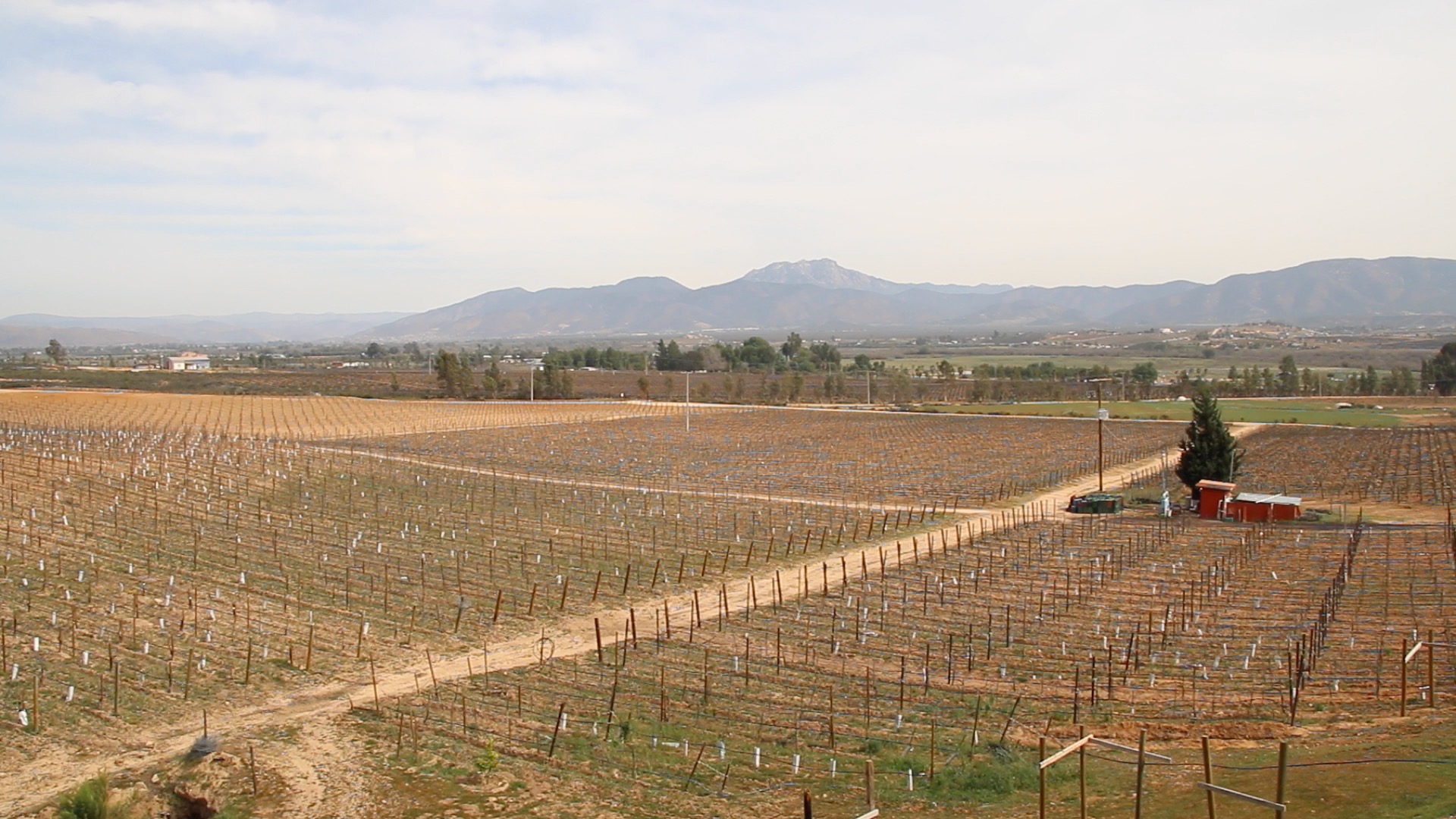 Tell me about the terroir of Baja.
When I knew this place back in 1985, I was impressed right away because this is a very unique terroir for growing big red wines, especially for this long summer - it's been very dry and very hot. Also, the winter is mild but it's cold enough for the plant to lose the leaves. It will rest for three months or four months, the time it takes for the plant to recover, to start the production again for next year.
I decided to buy a property here in 1997. At that time, very few people were producing grapes and making wine. It was an adventure. I brought the plants from Italy, from France. I chose a lot of Italian varieties and I was very, very enthusiastic to develop this business.
As you know a vineyard takes time, and it also takes some time to learn how to make wine in a different country with different weather conditions. I think that now, after 17 years, I'm pretty much aware from experience how to work here, how to make good grapes, how to make good wine. I'm very satisfied with the results. I believe that we are one of the really well-known wineries in Mexico for the quality of our wines.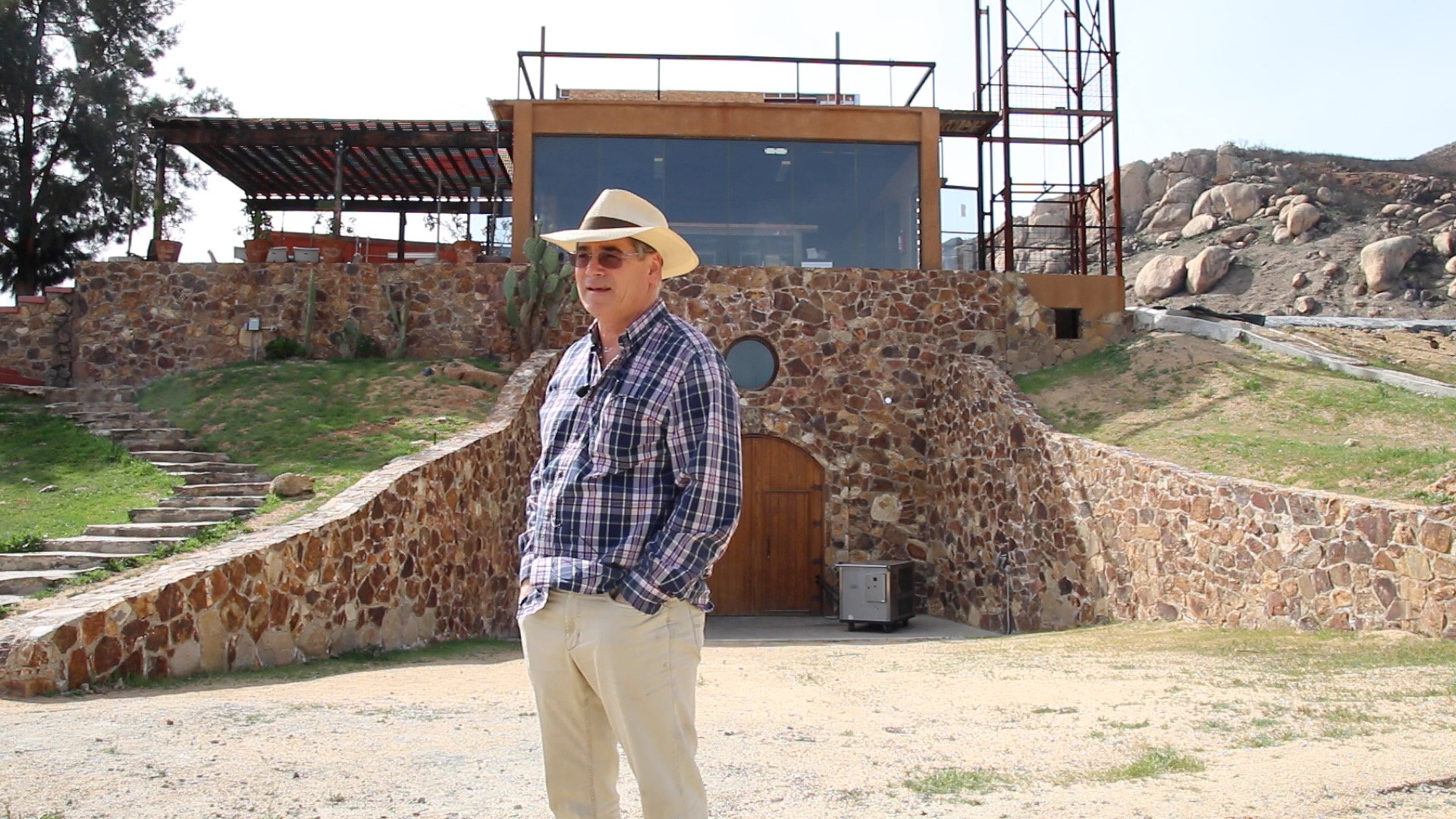 What about the soils? What kind of soils do you have here?
Here, we are in middle of the valley, so we have sandy soil and also we have some granite and in some parts we have clay. It's variable. It's different.
They've been making wine since the days of the Jesuits in Baja. What grapes do you think represent themselves very well in this terroir?
Well, I think that the grape that best represents this terroir, this valley, is Nebbiolo.
Why Nebbiolo?
The Nebbiolo grapes here produce wine darker and heavier and bolder than in Italy. This is something that makes this place unique.
Talk about the wines that you make right now.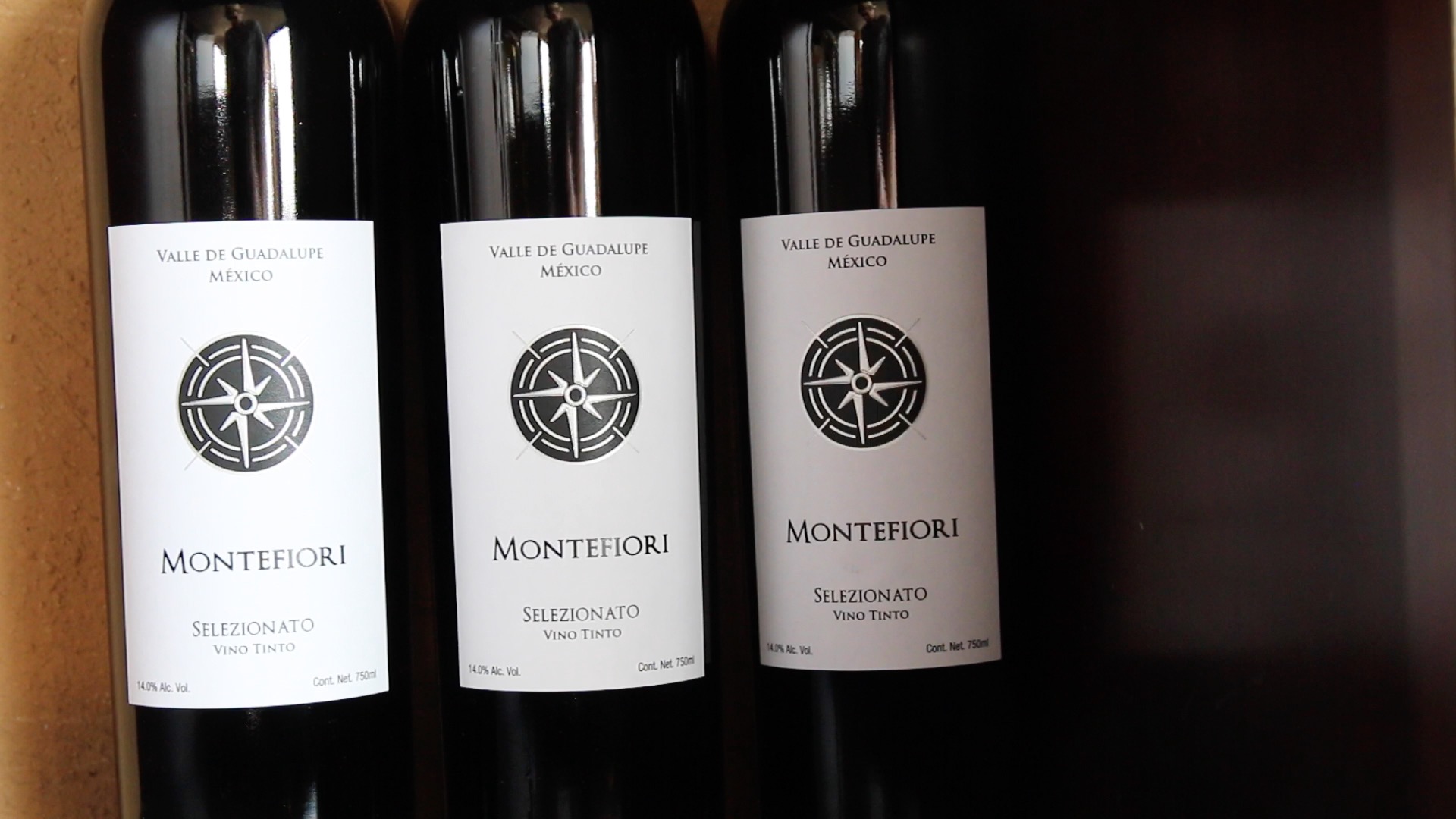 I decided to focus on Italian varieties. First, as a commitment to my land. Second, because I found out that the wine comes out very, very nice. My first choice is Nebbiolo. Also, I have Aglianico, Montepulciano, and Sangiovese. Those varieties gave me the best of their potential for wines that can be made in this area.
Tell me about some of the challenges that you face growing grapes in Baja. There was a Wall Street Journal article about that that wasn't very kind and it pointed to the salinity in the wines. Tell us about your thoughts on the challenges and how you can make good wines in Baja.
Definitely, as a result of this long and dry summer, you must have an irrigation system to help the plant to survive and also to produce grapes. Water sometimes is a little short here, especially during the winter, we don't have that much rain. Also, in some places there is a problem because the water has salt. There's salinity.
If you irrigate the plant with this type of water, you're going to get the salt also in the soil, then in the grapes, and then finally in the wine. There are places where there is no salt in the water. Like here, for instance, we don't have the salt in the water because our water comes from the mountains and comes from the rains.
How do you characterize Baja as a wine region?
As a wine region, I characterize Baja as a very new region with a lot of experimentation with different varieties, different styles, blending different grapes and also, I would say it's a very small spot. I am sure it will become very popular in the near future because again, the quality of the wine is very extraordinary.
Tell me about the history of Baja from the winemaking perspective.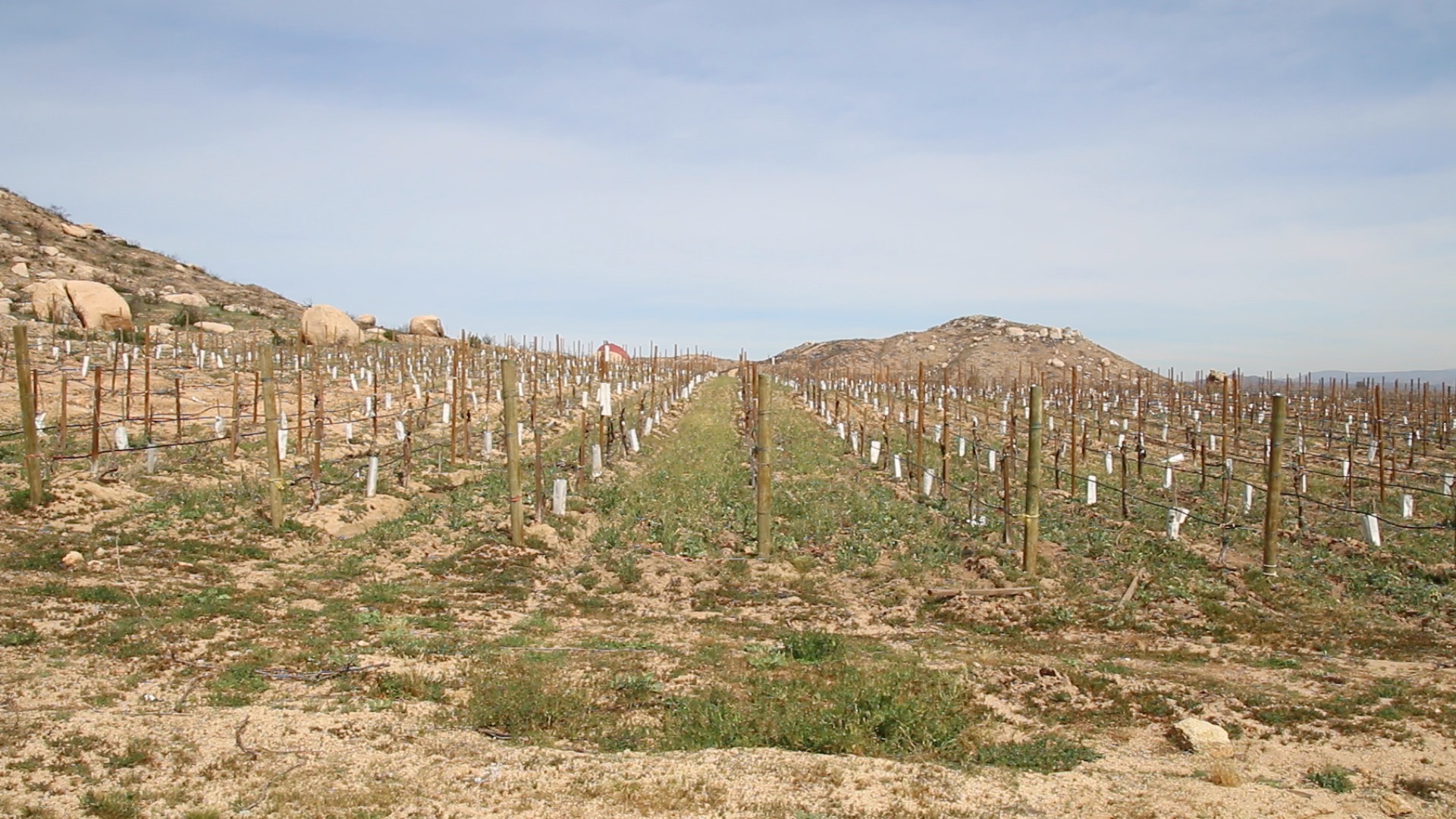 The new story started about 25 years ago with the winery. They decided to change the quality of their wine from a massive and volume wine to a very quality wine. That was an example for many other people that in Baja, you can make good wine, solid quality wine. From there, many others wineries started to follow that path.
Which winery was that?
Monte Xanic. They started in '87, I guess '89. At that time, the wine from Mexico was considered jug wine and they pointed out that we can make quality wine here. They succeeded and they produced good wines. From there, everybody started to do their best.
What about the development in the valley? I mean, there's been an explosion of the number of wineries over the last few years. How do you see the future development? There seems to be a lot of fighting over lack of water. How is it going to expand at this rate and still maintain quality?
That's a good point. Good question. This is a young business. I believe there will be many new wineries but also, we believe, some others will disappear. Some others will redirect their business to another direction. Tourists have became very important. Some of the projects are more related to tourists than to winemaking. They have bigger restaurants than wineries.
I still believe there will be a bunch of people that are very focused on making the best of the valley, the best grape, the best wine. They are looking at the long-term business, not just what is in fashion or trendy. We will see in 20 years how we go.
Read our feature story on the Valle de Guadalupe and watch our video interviews with:
Drew Deckman of Deckman's en El Mogor
Pau Pijoan of Viñas Pijoan
Israel Zenteno of Monte Xanic
Tru Miller and Daniel Lonnberg of Adobe Guadalupe
Alvaro Alvarez-Parilla of AlXimia