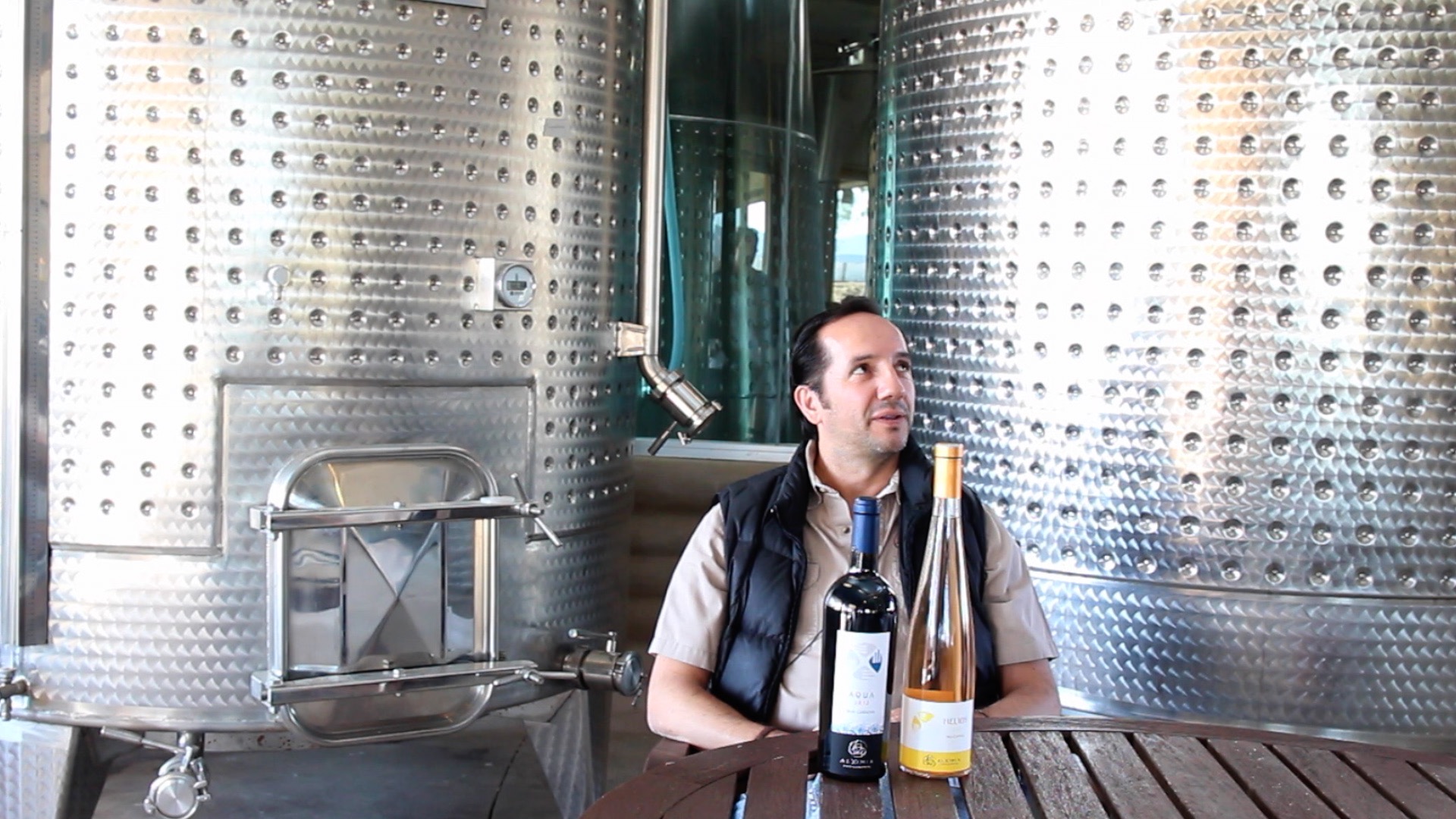 Alvaro Alvarez-Parilla is a mathematician and researcher in pure and applied mathematics. In 2001, Alvaro and his family decided to purchase seven acres of land and plant vines. He decided to call it AlXimia, after the word Alchemy.
We talk to Alvaro about his building of his estate from the ground up and the potential of the Valle de Guadalupe.
Christopher Barnes: Alvaro tell us about AlXimia.
Alvaro Alvarez-Parilla: Well, this is a family-operated business. We started this project in 2008. Before that it was a hobby. I guess that I should tell you that I'm a mathematician. My family is a bunch of scientists. My father is an astronomer. My mother, she's a schoolteacher. My younger brother, he's a physical chemist. As always, in every family there's a black sheep. That's my older brother, who's got an MBA from Stanford. We are a bunch of scientists who decided to make wine and that's why we named the business AlXimia, or alchemy, because the alchemists were the scientists of the middle ages. I guess that's the background.
How long has the family had the estate?
Originally my family is from Mexico City, but my father, being an astronomer, came to Baja, California something like 40 years ago. He was one of the first astronomers to develop the observatory here in Baja. That's how we came to Ensenada. We grew up here as a family in school and eventually I decided to go to the university in the States. When I came back in 1999, I started teaching at the university, and I also started making wine as a hobby. We bought the estate in 2001 as maybe a retirement area or just to have a place to go for the weekend. Slowly this turned out to a much bigger inclusive project for the family.
In 2004, we planted the grapes. In 2005, I started making artisanal wine at La Escuelita, which is an artisan school by Hugo d'Acosta. Eventually, the wine started to agree with the people that tried it ... my friends basically. We figured out we would make a business out of this. I talked to my family, my parents, my brothers, and we decided to construct a winery and to actually take oenology courses. I took an oenology course at the university of Baja, California. At the same time, we hired an architect for the building using our ideas and that's basically how it came about.
What's special about Baja?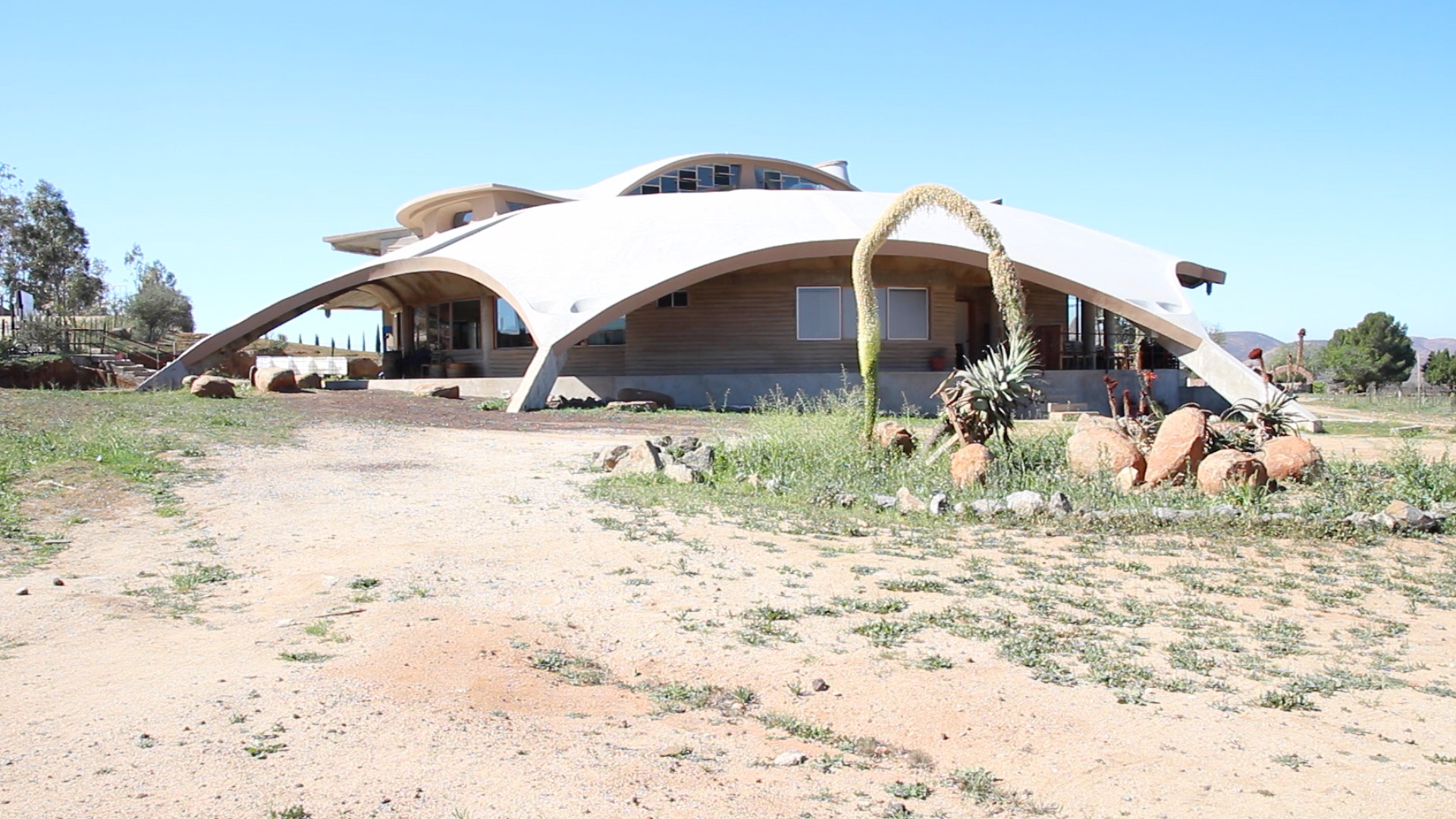 I guess in Baja we've been producing wines since the early stages of the Spanish arrival with monks. They planted Mission. They planted some other grapes, which were like the fundamental ones that they used for the process of consecrating, right? They tried to convert the people that lived here into Christianity, and they used wine as a means. Eventually, that fell off to the wayside and people left those grapes to die. Then in Baja, California, in the Guadalupe Valley in particular, the Russians came in and they started planting grapes again. I'm probably telling this story not completely based on historical facts, but that's what we know.
Anyway, in the '60s, a lot of the grapes were taken out because they thought that it was not going to be a good business. Once we started to actually make wine again here in the region, we started to plant the grapes again. Now, what kind of grapes do we grow here? Well, it's an iffy question, but what I like is Petite Verdot, Zinfandel, Italian varietals like Barbera, like Nebbiolo, but I also like some of the varietals that are planted in Spain and in France, Grenache, Carignan, and some others. Cabernet and Tempranillo of course are here. Also the white wines we do Viognier, and Chardonnay, and Sauvignon Blanc.
Basically that's the gist of it. What we are doing as a community here in Baja is producing our own wines. They might be different from what's going on in the rest of the world, which is fine with us. We're exploring. Mostly we are doing wines which are blends, and we try to balance these blends, the different varietals, to get an interesting, well-thought out, balanced wine. That's the idea.
Alvaro, tell us about the salinity issue with the wines in Baja. There was recently a Wall Street Journal article that was somewhat critical of the wines here. The main criticism was the salinity, and I think the inference was that it was a result of the soils that you have here.
Yes, it's definitely a very controversial issue. I personally believe that it's not just the soil, but it's more a part of the process of how winemaking is done. I believe that there's an issue with the temperature profile of how we make the wine. That does present these types of salinity in the final product. When we're making wine, some producers allow a temperature profile that grows and then they leave it at a certain temperature, a high temperature, then they level it off to get the extraction. What this does is it produces a lot of color extraction, but if it's not taken well care of, you can also get salt into the process. I do believe that's part of it.
Of course it's a belief. It's a hypothesis. As a scientist, what I need to do is I need to actually take a same batch of grapes and produce two batches of wines with these two different profile temperatures to see whether it's actually a true theory or it's just a figment of our imagination. That of course requires us to do an experiment, a real life experiment, with all the technical and scientific background necessary to do it. But that's another project.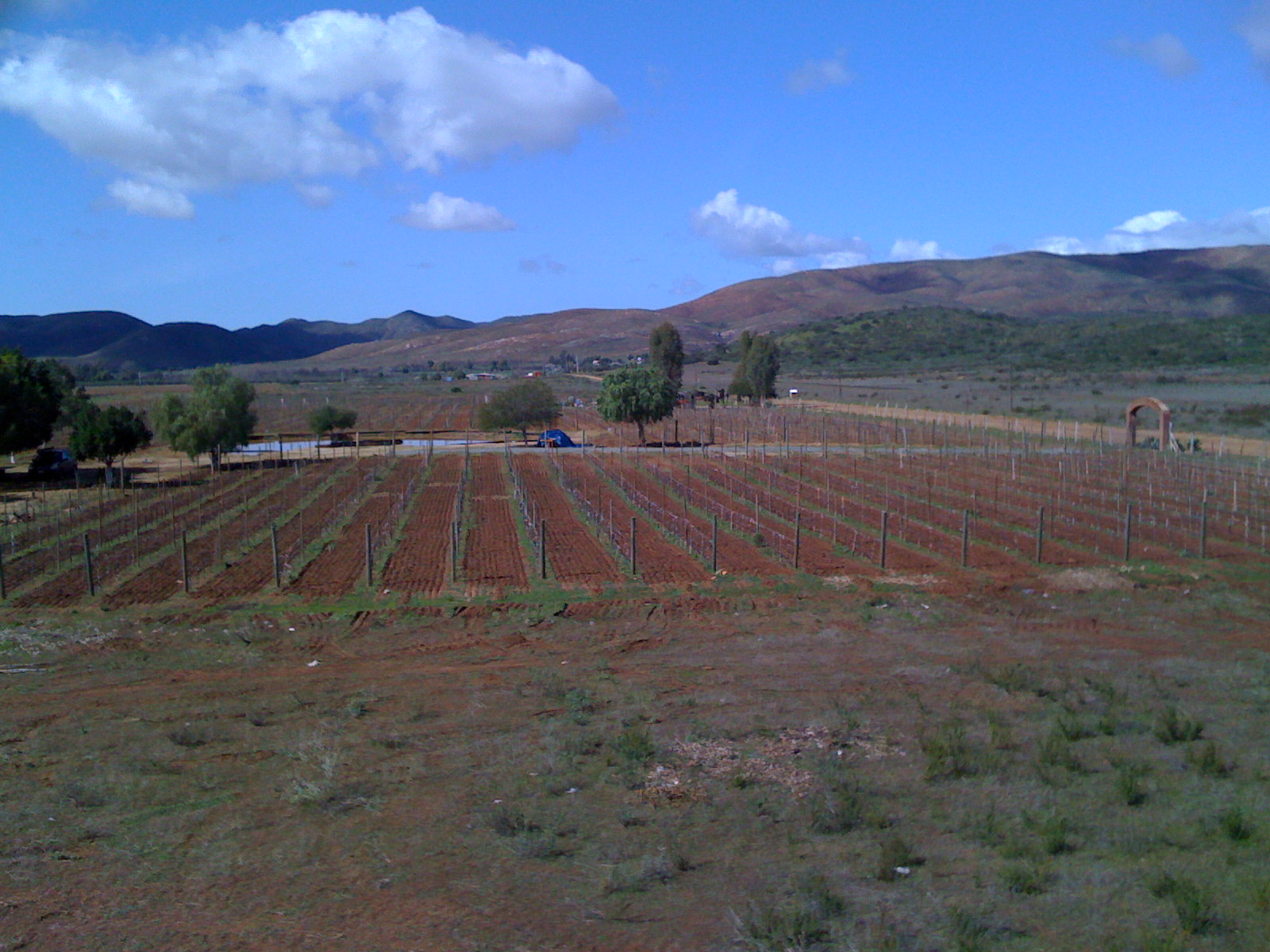 They've been making wines here since Jesuit times. What has the region learned in terms of the varietals that perform best here?
Okay, so I guess the varietals that perform best here are the ones that have a natural acidity. Why? Because when we have a very hot climate like we do here, the grapes don't have good acidity once they're transformed into wine. You need to either correct that with some kind of artificial means or you can use natural acid grapes to balance it out. I tend to prefer the second case, so that's why you use Italian varietals to balance out the acidity.
How would you describe the taste characteristics of Baja wines?
Again, that's a very difficult question to answer because depending on how you make the wine, you can have different taste characteristics. I would say that in general you have a very fruit forward wine that if it's not taken care of, it will lack acidity. But on the other hand, you can actually have really good balanced wines in the region that don't necessarily have this characteristic.
Great, and as a mathematician, what sort of mathematical prowesses have you brought to your winemaking?
I don't think there are any mathematical prowesses that I've brought to the winemaking industry yet. My math is pure math. I do research in pure math. It's not really applied into anything. I guess what I've being doing myself is I observe nature, and I observe the different characteristics of the different grapes, and somehow bring that into the equation for our winemaking. It's kind of hard to say whether I actually provide anything mathematical to the winemaking.
Out of the wines that you've been making here, which ones do you feel have been the most successful for you?
Okay, so right now we have three wines which are blends and they're related to each other. These three wines are Aqua, Libis, and Senda. They are based on Petit Verdot and Zinfandel in equal parts, so that's a third part of Petit Verdot, a third part of Zinfandel, and then they differ by the third part. In particular here we have Aqua, which is Petit Verdot, Zinfandel, and Grenache. This has been really well accepted throughout Mexico. In fact, it was qualified as one of the wines in Mexico with the highest rating together with Monte Xanic's Gran Ricardo and Casa Madero's Casa Grande Shiraz.
To compare that with our wine is very welcome because these are the two most renowned wineries in Mexico. In particular Casa Madero - it is the oldest winery on the American continent. Monte Xanic is one of the most well-known in Mexico. The other one here is Helios, which as we all know means the sun in Greek. It's a funny wine. In what sense? In the sense that it's a red grape, Grenache, but it's made as a white wine. That's why we have this interesting color characteristic to it. Also, as far as the taste, it's very different in its organoleptic characteristics.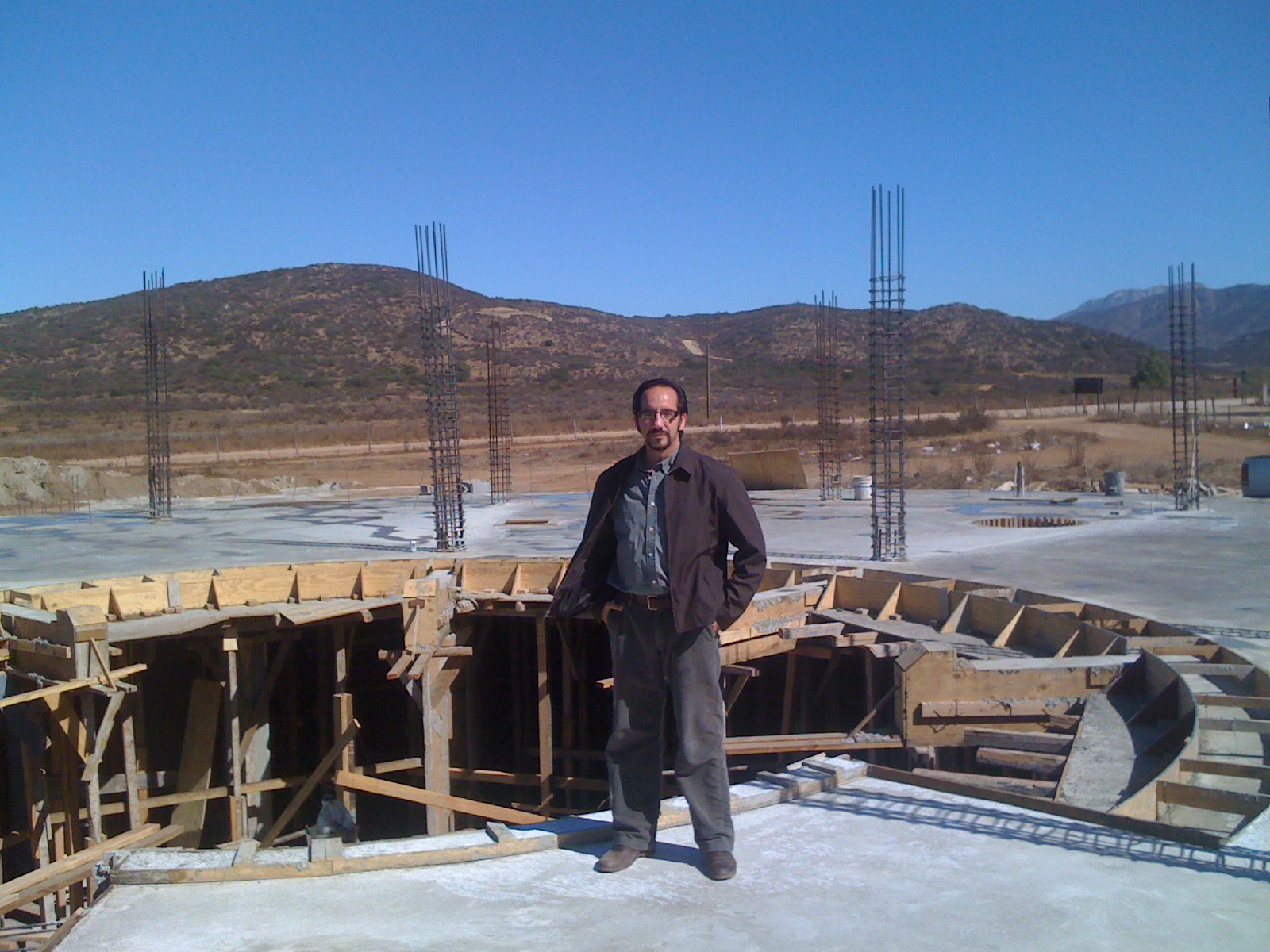 Tell us about this building that you've constructed. It looks a little like a flying saucer.
Yes, in fact we joke that people have arrived to the mothership in the valley. It's not really a mothership. It's basically a construction that we designed so that we could take advantage of the elements that nature provides us. The building is constructed in three layers, so the top layer we have the destemming and the selection. In the middle layer, we have the fermentation, which is behind me. In the basement, we have the barrel aging rooms, which provide the temperature needed for that. The idea behind the building is that it also is a water collector for rainwater. Since we have a very small amount of rainwater throughout the year, we might as well collect what we can.
Also, the building is designed with superadobe, which is basically a construction process made out of adobe, which allows it to have a temperature inside which remains mostly constant throughout the year without having to use artificial means. The actual barrel aging room has temperature and humidity controlled by nature, so we don't have to
input anything to it. The idea is basically to allow nature to help us in the process. We use gravity to provide for the process. That's done elsewhere. While the rest of the things that we've talked a little bit about ... but yeah, that's the main idea.
Read our feature story on the Valle de Guadalupe and watch our video interviews with:
Drew Deckman of Deckman's en El Mogor
Pau Pijoan of Viñas Pijoan
Israel Zenteno of Monte Xanic
Tru Miller and Daniel Lonnberg of Adobe Guadalupe
Paolo Paoloni of Villa Montefiori