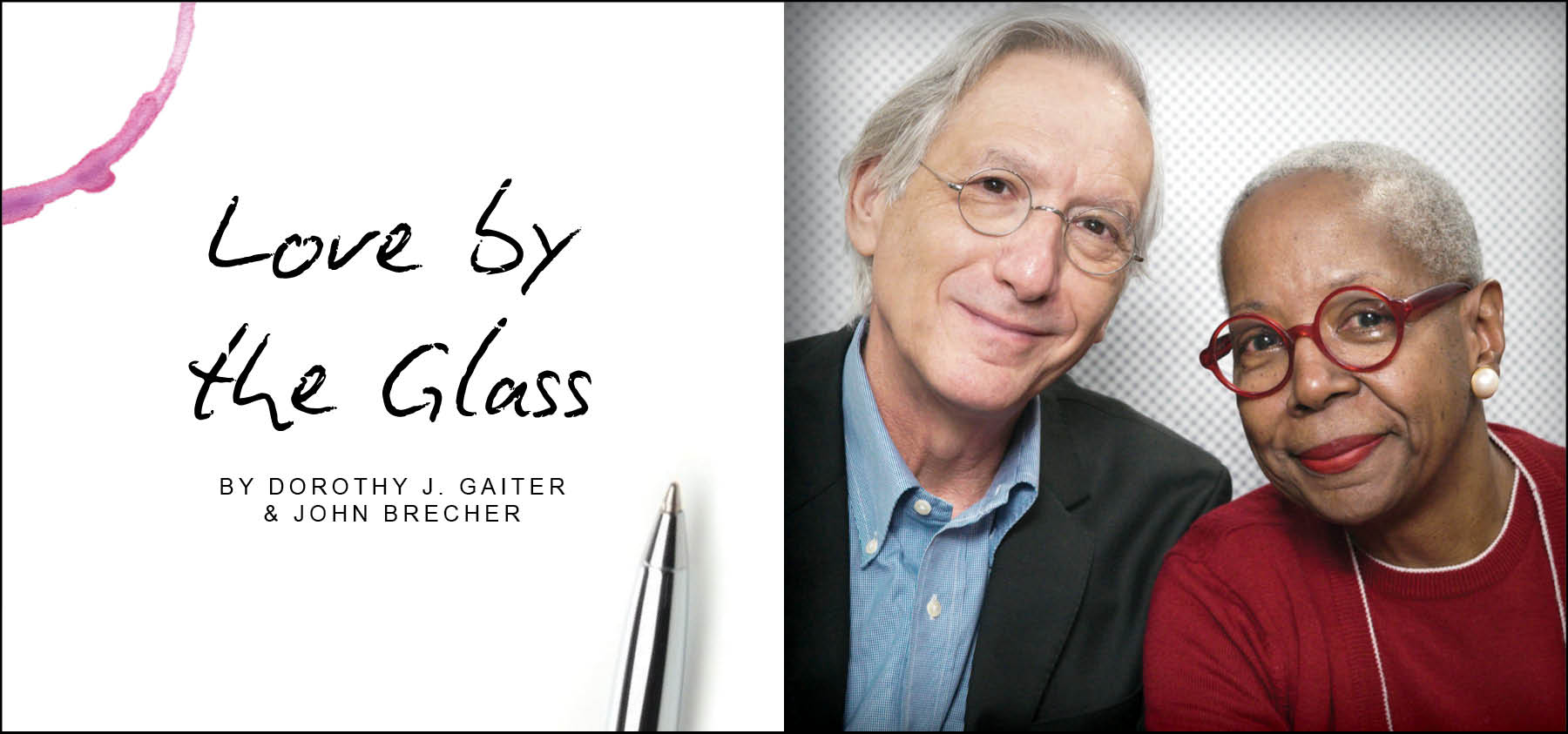 There's a real temptation to pile heaps of significance onto singular occurrences, to freight things with cosmic meaning. The election of Barack Obama was confirmation of the arrival of a post-racial America.
Remember that lofty notion, pronounced by esteemed pundits?
On Tuesday, while Dottie was working at her desk, John called from the hallway that the verdict was about to be announced, so the two of us moved to the living room to watch history unfold. Outside, we could see yellow forsythias, the red Japanese maple, white strawberry blossoms, the lush green sweet woodruff that Ursula Massoud of Paumanok Vineyards on Long Island gave us almost 20 years ago to make May Wine, a nod to her German heritage. And nearby our grape vines, lengths of brown sticks pierced by buds.
After we began absorbing the guilty verdicts delivered to former Minneapolis police officer Derek Chauvin for the murder of George Floyd, an unarmed Black man, one thing became clear to us: People cannot step back from working for racial and social justice, equality, and inclusion. That's still imperative in every endeavor, including in the wine world. COVID-19 is still having a disproportionate impact on communities of color and the poor. The availability of vaccines to those communities lags the access that wealthier people have.
We just celebrated our 42nd wedding anniversary. Both of us, 69, born in the North but raised in the South, have reason to plead for a continuation of pressure. The desire to pause when something goes right can be so great that it can cloud people's focus, convince them that they can take their eyes off the goal for a split second. Floyd's murder resulted in the beginning, with a new earnestness, of a national and global examination of systemic problems like the wealth, health, education, housing and employment gaps. The work to bridge these gaps must continue, with the energy people brought to their epic protests from coast to coast when Floyd was killed. Dottie wrote about these issues for SevenFifty magazine and that piece was one of five for which SevenFifty recently won awards from the American Society of Business Publication Editors, a high honor.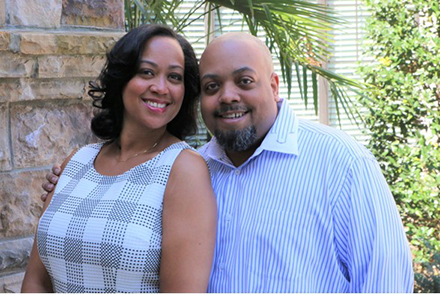 The Chauvin verdict notwithstanding, repetition of white law enforcers killing Black men, Black women and Black children can still be expected like the seasons that yield the colors in our yard. This truth was highlighted by Officer Kim Potter's killing of Daunte Wright in Brooklyn Center, Minn., on April 11, while Chauvin's trial was underway in Minneapolis about 20 minutes away. A 26-year veteran of the Broadway Center police force, Potter is believed to have thought she was using her Taser and not her handgun, a heavier Glock, when she was attempting to arrest Wright.
(Photo: Sukari and Shomari Bowman)
In January, Dottie moderated a panel discussion on diversity, equality and inclusion for the Unified Wine and Grape Symposium. One panelist, Theresa Heredia, the winemaker for Gary Farrell Winery in Sonoma, hit hard on the issue of fear that some white people have of engaging Black people and other minorities about race and other important issues, fear of saying the wrong thing and being called out about it. So they stay in their lane and don't reach out and everybody loses. Vinny Eng, another panelist, who stepped away from a terrific career as a sommelier to focus on community organizing, said, "If you want to go fast, go alone. If you want to go far, go together."
More and more people and institutions associated with wine have been stepping up and bringing people of color in and it's heartening to see. In February, the UC-Davis Library announced it will be archiving The Color of Wine podcasts, the Love and Vines website, and the papers of sister and brother Sukari and Shomari Bowman. It's an amazing collection of oral histories of people of color in the wine world, including Dottie, and will be an invaluable resource for researchers, students and others. We wrote about their work in 2019.
Stephen Satterfield, co-founder of Whetstone Media and a food and wine writer, is delivering the keynote address at this year's virtual and more diverse Symposium for Professional Wine Writers. Sponsored by Meadowood Napa Valley & Napa Valley Vintners, it runs May 10-12. Dottie is on a panel, "The Art of the Written Word," on May 11, with Karen MacNeil, author of The Wine Bible and WineSpeed website, and Eric Asimov, chief wine critic of The New York Times. We delivered the keynote addresses in 2019, when the symposium was last live.
Cooper's Hawk Winery & Restaurant company, with more than 40 locations nationwide, created a Black American Wine Professionals scholarship and has awarded one to Jessica Leigh. In addition to $1,000, she'll be mentored by the company's wine director, Emily Wines. Wines, chair of the newly reconstituted board of directors for the Court of Master Sommeliers Americas, has been charged with righting that organization as it weathers the fallout of a horrific sex abuse and harassment scandal and charges that it has been racially tone deaf. The Cooper's Hawk scholarship is part of the 15 scholarship programs administered by the Somm Foundation, which awards $150,000 in scholarships every year to beverage professionals around the world. These are made possible by tax-deductible donations from individuals, wineries, consortiums, and nonprofits.
(Photo: Regine Rousseau)
TJ and Hadley Douglas's Urban Grape Wine Studies Award for Students of Color got kicked off with two students who are studying at Boston University's Certificate Program in Wine Studies. Applications are open for the next round of awards until June 30 and the Douglases, on their website, are inviting customers, friends and the wine and hospitality industries to "please donate to the Boston University award fund via this link." The couple started the effort with $10,000 of their own money after people protesting Floyd's murder broke into the couple's Urban Grape wine and spirits store in Boston's South End neighborhood.
Magazines have also been more inclusive lately. Food & Wine, Wine Enthusiast and Wine Spectator magazines have expanded their coverage to highlight Black people in various roles in the wine world. Wine Enthusiast is now the media partner of the Association of African American Vintners (AAAV) and they recently hosted a webinar featuring AAAV members André Hueston Mack, winemaker and founder of Maison Noir wines in Willamette Valley, Ore.; Jenny McDonald, founder and winemaker of Jenny Dawn Cellars in Wichita, Kan.; and Phil Long, owner and winemaker of Longevity Wines in Livermore, Calif., which last year began partnering with Bronco. The webinar was moderated by Jermaine Stone, CEO and president of Cru Luv Selections, a wine-branding and marketing firm, who was one several people of color on Wine Enthusiast's 40 Under 40 list in 2020. The magazine's video arm in 2020 featured Regine Rousseau, founder and CEO of Shall We Wine, of Chicago, discussing "Broadening Wine Culture."
Wine Enthusiast also honored Julia Coney with its Social Visionary Award for 2020. "In a time where tensions are high and uncertainty looms, we crave relentless truth," the magazine wrote. "That's what makes Julia Coney such a treasure: She is always going to serve up honesty, whether it's in a wine review, blog post or sharing her personal experience."
Coney is the founder of Black Wine Professionals, a valuable resource for information about Blacks in the wine world, and also a source of wine education.
The magazine also put a Black woman on the cover of its 40 Under 40 issue in 2020, Tahiirah Habibi, the certified sommelier who founded The Hue Society and co-founded The Roots Fund, both centered on bringing Black people into the wine world. The Hue Society got its name from a Jay Z lyric: "What's better than one billionaire? Two, 'specially if they're the same hue as you."

In March, two wine marketing professionals, Lydia Richards and Maria Calvert, announced that the social organization they founded in 2020, Hispanics in Wine, had launched a website. The announcement said that the site "serves as a digital space for insights into essential industry opportunities and resources in English and Spanish for the Hispanic and Latinx wine communities."
In late April, an initiative led by four industry veterans in partnership with Diversity in Food & Beverage and Lift Collective held its second virtual "Be the Change Job Fair." Its mission is to help diversify the beverage alcohol industry by facilitating job placement and by offering diversity and inclusion training for companies. Firms at the job fair had positions to fill in marketing and sales, production, winemaking and other areas of the wine, beer, spirits and hospitality industries.
During February, Washington Wine co-sponsored a virtual panel discussion that was part of a month-long fundraising campaign created by Salare restaurant's owner-chef Edouardo Jordan called the Soul of Seattle. Happening during Black History Month, the fundraisers benefitted local Black-owned restaurants and a local nonprofit, Mentoring Urban Students & Teens (MUST). International chef Marcus Samuelsson moderated the discussion with chefs from around the country and among the items sold during the campaign were selections of wines from Black-owned wineries. The Soul of Seattle raised $634,315, surpassing its $350,000 goal, according to R/West, a marketing firm that represents Washington Wine.
Renae Perry & Yolanda Papapietro founded National Women in Wine Day, backed by a website, WomenInWineDay.com, that features women in the wine industry working worldwide as, among other things, winemakers, viticulturists, CEOs, marketing directors, influencers and writers. Perry and Papapietro founded Papapietro Perry winery in Healdsburg, with their husbands. Dottie was profiled in the inaugural post on March 25 during Women's History Month, along with some other women of color like Nicole Kearney, founder and winemaker of a micro-winery, Sip and Share, that makes artisanal vegan wines; Marcia Torres Forno, Matanzas Creek Winery, Theresa Heredia of Gary Farrell Winery; and Christy Serrato, CEO and founder of PairAnything Inc., an app that pairs wine with food and connects wineries with customers through their app.
These efforts and others that we've written about before are so important. As Heredia said at the Unified event, we all need to break down the walls of fear between us so that we can see the many things we have in common, knowledge that can enrich us in so many ways.
Rev. Wanda Johnson, the mother of 22-year-old Oscar Grant, who was killed in Oakland, Calif., in 2009 by a white officer who thought he was using his Taser, traveled to Broadway Center to comfort Wright's family. The officer in that case served 11 months. CNN reported that she told its Anderson Cooper that she believed too many white police officers fear Black men and brown men and they act out of fear. They need to be trained better, she said. If that is indeed the problem, it has to be addressed. This cannot continue.
We are grateful for good law enforcement. We cannot overstate how difficult it must be to do that work so we routinely thank officers we encounter around town. But everyone should be held accountable for what they do. We can all do better, and when we do, the world will be a much better place for us having been here.
Dorothy J. Gaiter and John Brecher conceived and wrote The Wall Street Journal's wine column, "Tastings," from 1998 to 2010. Dorothy and John have been tasting and studying wine since 1973. In 2020, the University of California at Davis added their papers to the Warren Winiarski Wine Writers Collection in its library, which also includes the work of Hugh Johnson and Jancis Robinson. Dottie has had a distinguished career in journalism as a reporter, editor, columnist and editorial writer at The Miami Herald, The New York Times, and at The Journal. John was Page One Editor of The Journal, City Editor of The Miami Herald and a senior editor at Bloomberg News. They are well-known from their books and many television appearances, especially on Martha Stewart's show, and as the creators of the annual, international "Open That Bottle Night" celebration of wine and friendship. The first bottle they shared was André Cold Duck. They have two daughters.
Banner art by Piers Parlett