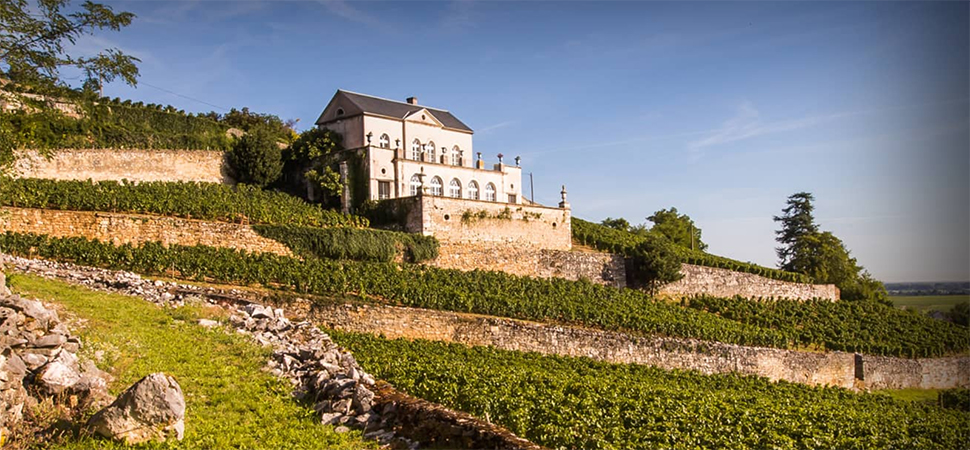 The Burgundy wine region is considered the benchmark for top quality Pinot Noir and Chardonnay. The grapes planted here are known for their ability to translate terroir (geology, weather, and other factors) into the taste of the wines. Fans of the region's wines often note how the gustatory characteristics, like acidity and fruit flavor, are strongly influenced by the specific parcel of land from which they originate.
Burgundy's distinctive wine culture dates back to the Middle Ages when Cistercian and Benedictine monks worked tirelessly to shape the vineyards of the Côte de Nuits and the Côte de Beaune. Realizing the potential to differentiate each small plot of land according to its unique geographic and weather characteristics, they carefully classified the area into what are now known as climats. Needless to say, it took hundreds of years of rigorous trial and error to figure out what each tiny vineyard plot was capable of producing.
Today, thanks to the monks' and successive generations' hard work, Burgundy's terroir is defined by its 1,247 individual climats that are clearly identified by stone walls, hedgerows, fences and paths. In 2015, the climats were honored as a UNESCO World Heritage Site for being "a unique and living conservatory of centuries-old traditions, an expression of the diversity of its terroirs and producer of wines." (unesco.org)

Domaines Albert Bichot is a Beaune-based winery made up of six estates that include several of these unique climats, from Chablis in the north to Beaujolais in the south. Founded in 1831, the winery prides itself on having remained family-owned and operated. It was the third generation, led by the visionary Albert Bichot, who began purchasing vineyards in the most sought-after locations of Burgundy. Today, each of the Maison's six organically-farmed properties maintains its own winery and cellar where their wines are vinified and aged.

The winery is now run by Alberic Bichot, sixth generation winemaker who believes, as the monks did before him, that the richness and treasure of Burgundy is what lies underneath their feet. "The style of our wines," he says, "is where they come from. Our duty and our passion is to try and reveal in each glass of wine the typicity of the soil."

In early March, I connected by Zoom with Matthieu Mangenot, assistant technical director, to learn more about this distinguished winery. Mangenot has been with the winery since 2007 and his dual training as agronomist and oenologist gives him a 360-degree view of winemaking, from vineyard management to bottling.
Lisa Denning: Can you tell me a little bit about your background and how you ended up at Maison Albert Bichot?
Matthieu Mangenot: I've always been interested in working outside, and I knew quite quickly it would be with something connected with agriculture. I didn't know if it would be forest work or with animals, cattle or something like that. At the end of my studies, when I was 18, I'd went to South Africa for a training period at a wine farm for two months. I used to drink wine and enjoyed it, but not that much and it was like a light started in my head, and I said, "Whoa. That's what I like." Spending time in the vineyard, in the cellars, speaking with the people, discovering the different kind of wine varieties. It was a great discovery.
Then I came back to France and finished my studies, another five years in winemaking and agronomy. I worked for eight years in the Beaujolais area and then I was hired by Bichot in 2007 to oversee all the Chablis operations, which means Domaine Long-Depaquit. Alberic Bichot asked me to come back to Beaune three years ago. So I moved from Chablis to Beaune as assistant technical director for the entire group.

In France, when someone is the technical director, that means winemaker, correct?
Yes, it is. Your job is from the fruit of wine. So from the estates themselves down to the bottle and the finished wine. In between, of course, you have all the winemaking, also all the contracts, all the links with the people that are working with you and supply grapes, and also all the purchasing and all the teams that make the wine, bottle them, and take care of the wine generally speaking.
Sounds like you're very busy!
Yes, but it's very nice job.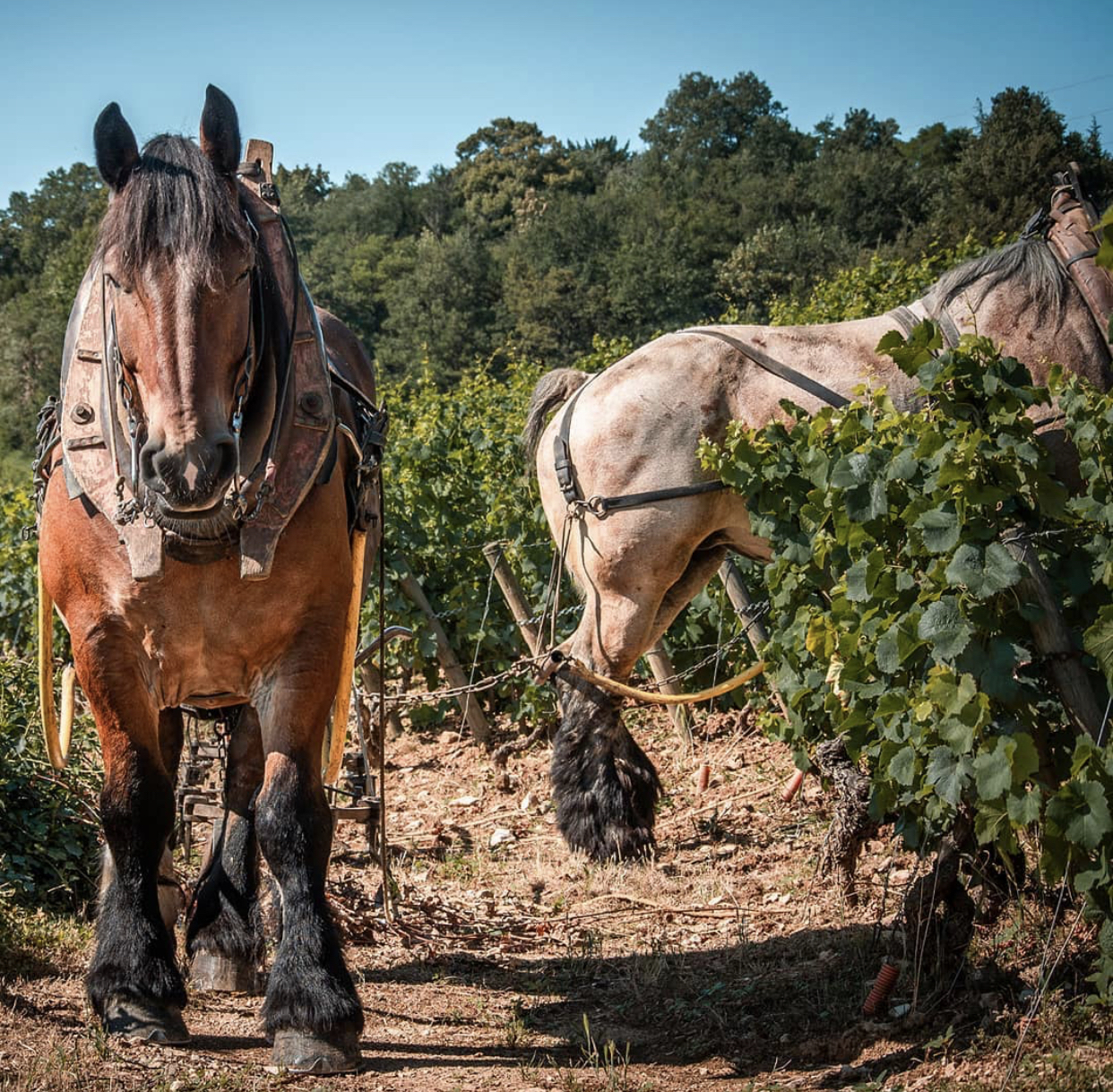 Can you tell me a little bit about the history of Maison Albert Bichot?
Albert Bichot is based in the center of Beaune. The family started the business in 1831, so it's been quite a long time now. The company is still 100% family-owned and family-run. Alberic Bichot is our president. He is about 55 years old, and he's the sixth generation in charge of the company. Bichot is very proud to still be there, not having been sold to a big company, and still expanding. We're still Bichot, one of the last companies in Beaune to still have this kind of organization.
Bichot is a bit more than 100 hectares of vineyards and we are running six estates in the North of Burgundy, Chablis, with the biggest being Domaine Long-Depaquit, 65 hectares, and then we have five other estates, two in Cote de Nuits: Domaine du Clos-Frantin, and Domaine du Chateau-Gris, which are located just next to each other in Nuit-Saint-Georges, and another estate in Pommard, Domaine du Pavillon. We have another one located in Mercurey, Domaine Adelie. And the last one to have integrated into Bichot is Domaine de Rochegres in Moulin-à-Vent in the Beaujolais area.
We are really connected to taking care of the grapes. We've got teams on all of the estates. And of course, we have all the questions we have to ask ourselves when you are a wine grower. Besides that, we also purchase some grapes and must, or just-pressed juice for the whites to vinify some other volumes besides the estates. The organization could be qualified as strange, since on every côte we've got a winemaker that is going to take care of that côte. And from the estates, for example at Long-Depaquit, the winemaker takes care of Long-Depaquit but also some purchased must or grapes coming from the area. That's the same at, for example, Domaine du Clos-Frantin the winemaker vinifies all the vineyards from Domaine du Clos-Frantin itself but will also vinify grapes that we purchase in Cote de Nuits. Same thing in Pommard.
This allows us, of course, to expand what we can sell besides our Domaine but also the same people take care of grapes from estates and the fruit that we buy from outside so we can keep Bichot's style and typicity. It's not very common here. Most of the people with big wineries, have one place where they vinify everything. But we think it's different to make a Chablis than to make a Meursault, and staying where the grapes are grown allows the winemaker to really focus on the techniques that are supposed to be used locally, et cetera. It's a real key thing for the family. It's been a lot of time, quite a lot of money as well, to build the wineries, expand the cellars, buy tanks, and organize everything. At the end, we group everything for the aging. In terms of logistics, it's a bit more complicated, but in terms of terroir and expression of terroir, we think it's a key thing for the wine we produce.


What's the philosophy of winemaking at Maison Albert Bichot?
One thing I didn't say is we are running organic, so all the estates we own are organic. The grapes we buy from outside could be organic, but all are not. But all the Bichot holdings have been organic for more than a decade, and Long-Depaquit is on its way to being certified organic. And that's part of what we want and the house style, what Bichot is. We are a specialist of Burgundy, for sure. We are located in the center of Burgundy, and we focus on the different côtes, from Chablis down to the Mâconnais and Beaujolais.
Our goal is really to promote the different terroirs and to be able to show the little differences we have in the different climats. This means a lot of precision, a lot of decision to be able to reveal the different aspects of the terroir. So it's really, I would say, a classic Burgundy way of doing things. With the various estates that we own, we must be sure that all of them show what they represent in terms of their different terroirs. So, of course, it's a lot of decisions in the vineyards themselves and also the days of picking to be able to reveal the different places.
The house style and what we are trying to do is also about adjusting the level of oak, the age of the oak and the type of oak. We mostly use very light toast to avoid any vanilla character which is a key thing in the general process of the winemaking of Bichot, and that's to preserve the climat. If it's too oaky, you're going to flatten all the different characteristics and so that's why there's a lot of work on wood selection, as well as the length of time in the oak and also the size of the different oak to reveal the different places.

Can you explain the term climat and what that means in terms of the Burgundy vineyards.
Yeah. It's a typical Burgundian thing. Climat is a very single plot. There are a lot of them in Burgundy. If you compare it to Bordeaux, where they sell an estate and brand the wine according to the name of an estate, that's not the case for us. We're focus more on the place the grapes are produced. This means a very single plot that could be characterized by, of course, its location on the côte, for example. It could be at the bottom or in the middle of the côte, or at the top section. This will give a very specific characteristic to the soil. So the soil is going to differ. The way that water has been staying on the plot itself is going to be affected by that. Of course, it gives different sun exposure. So it could be a south or east or west. And of course, very, very specific would be the amount of rainfall on each, and the temperature because of shadows or flows of wind that's going to create a kind of microclimate on the place itself.
If you look at the map, there are, in Burgundy, more than 1000 different climats, very specific spots where everything combined, the things I mentioned, will give very specific characteristic to the grapes themselves. That's what we promote and what we are doing in Burgundy, generally speaking. And UNESCO has recognized this organization of very small plots, usually surrounded by walls, as a heritage site because of its very specificity. That's really the base of the Burgundy appellation. So you've got each appellation and inside, you've got the very little climats.

Tell me a little bit about the terroir of your different estates. What sets them apart from each other?
For all the estates of Burgundy, except Beaujolais, I would say, it's clay and limestone. It's a mix of clay and limestone, with something quite different in Chablis because you also have in the soil some Kimmeridgian stones in the soil which are very little oysters mixed with the clay and limestone to produce the specific soil of Chablis. So the soils are a bit more white in color with a more stony character. It's very easy to grab some pieces of the kimmeridgian stones, and you can clearly see the little oysters showing and appearing everywhere in Chablis. In this place, the Chardonnay will live on the little oysters, and with the generally cooler weather because Chablis is more north, this creates wine with more tension, more acidity, and more the freshness than something that you could find in the Maconnais.
And when you head south, for example in Nuit-Saint-Georges to Domaine du Clos-Frantin and Domaine du Chateau-Gris, we are still on clay and limestone, but without Kimmeridgian stones, of course. It's a combination of, in that case, more red marls and quite a lot of iron, it's more reddish soil, red marls, and that's very, very nice for Pinot Noir. It's not a very heavy soil; it's a combination of stones but also clay and limestone that could produce the ability to give very, very light and very refined Pinot Noir.
If you compare the soils to Pommard, you're going to have a bit more clay and white clay in this section, especially when you go south of Pommard and you head up to Meursault, you're having more clay. The soils are not as red as they are in Cote de Nuit, and you tend to be able to plant some white variety. Of course, it is Chardonnay in Meursault. The clay is a white clay. It's very nice for Chardonnay, creating the top class wine we know, with quite a lot of structure, a lot of firmness, a lot of density. In Maconnais it's more clay also with quite a lot of limestone, more rocks. And of course, Beaujolais is totally different, as you are more on acidic, granitic soils.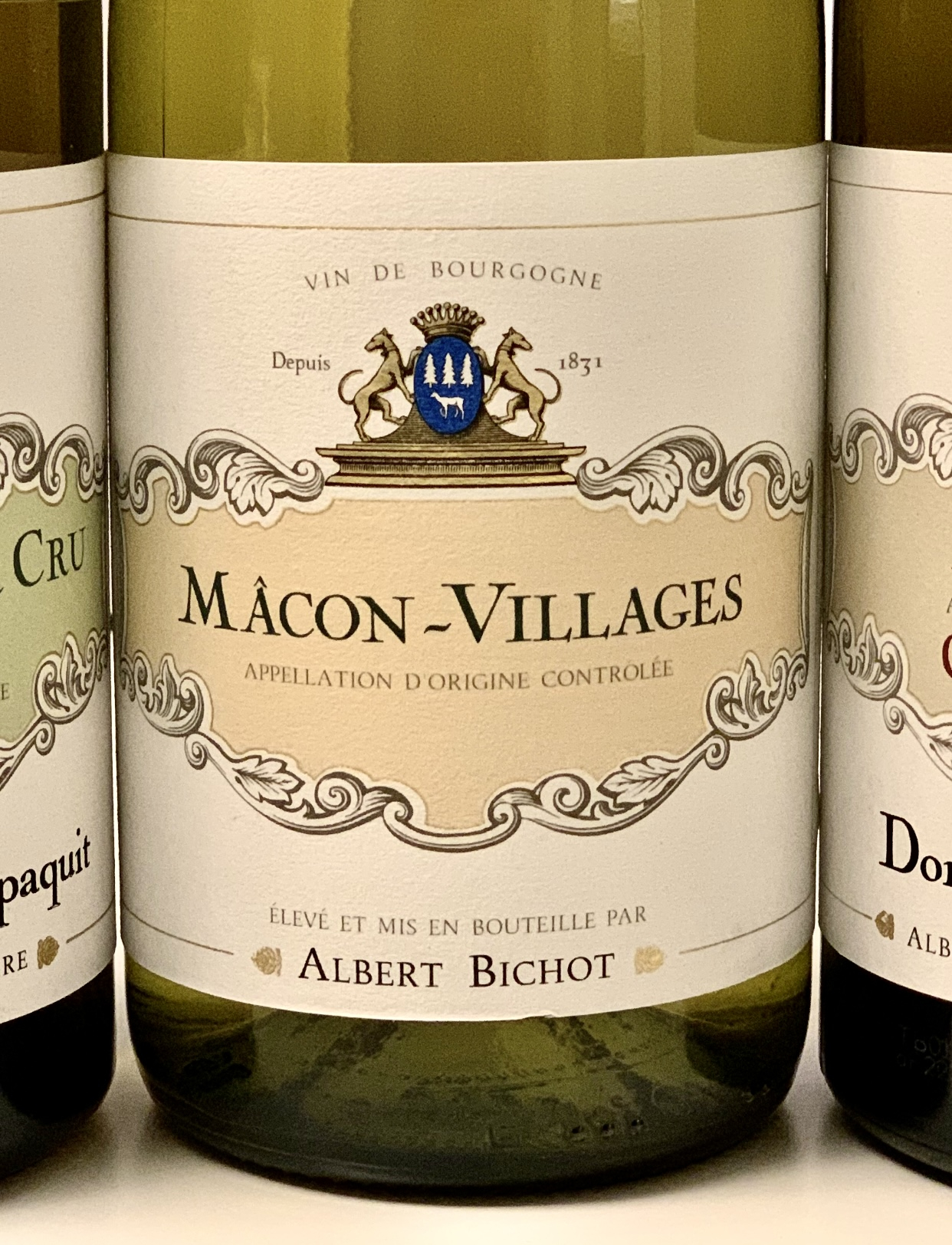 Have you noticed over the past couple of decades changes in weather patterns that have been affecting the way your winemaking is conducted?
Yes, of course, and in a way, it's quite frightening. I started working here 20 years ago and I can see the difference between just something very simple, the date of harvest, which has changed quite a lot. And the elderly people can tell you that they used to usually harvest at the beginning of October, for us that's no more the case. Most of the time, it's mid-September. We even had a few times in August the last few years. So for sure, global warming is something that we can see and touch in the vineyards, especially as we write down everything that happens in the vineyard. So we have a lot of figures and we see the evolution.
Photo: Harvesting the Chardonnay in Chablis
How has it affected the style of your wines?
In my opinion, it's still something that help us. If you look back 20 or 30 years ago, in some vintages you were struggling to get a nice maturity, not to have excessive acidity. The global warming has really helped Burgundy achieve complete maturity in terms of fruitiness, and to avoid the green character we could have.
So right now it's really a positive thing, but we must be ready for the next step. In some cases, we see lower levels of acidity and you could see higher alcohol content. That's what we do right now to make the evolution in what we plant and the way we take care of the vineyards. And also in terms of winemaking, we want to be sure the Chardonnay still looks like Chardonnay and the Pinot Noir still has this very refined expression in Burgundy. It's a long process, but every year we adjust things and make a few improvements and try things. It has been the case for years and years, I would say, decades and decades, and we are still in this process to change and adjust.


How many different wines do you produce?
I think it's around 120 or 30. Again, because of the different climats, the different vineyards we are taking care of. For example, Chablis for Long-Depaquit itself, it's 13 different wines, and that's the case also for the other estates in Côte de Beaune and Cote de Nuit. And then you add of course what we purchase from outside. So yes, it's more than 120.

With so many different wines, how do you keep the quality and the consistency?
One of the key things, as I mentioned, is to have people dedicated to the different côtes. So approaching the grapes from Côte de Nuits, even if the winemaker is going to take care of 25 or 30 different wines from this area, he's got a specific approach from the grapes of Pinot Noir of Côte de Nuits. In Pommard, the winemaker also has a different approach. In terms of extraction, it's going to be maybe a bit softer in Côte de Nuits. The people in Pommard, they know they must be careful and not over-extract. And so that's how we deal with different wines we take care of.
Of course, sometimes it could be one or two barrels, so you can guess it's sometimes a very, very limited production because it's a very tiny plot. It gives something a bit more complicated to take care of. Clos Vougeot, where we do just a few barrels, it's sometimes frightening because they make high-value wines but in very, very limited quantities. So this organization, with people focused on their côte,to me, makes a difference in terms of overseeing the whole wide range of the appellation. And we've got two people here in Beaune, one takes care of the white wines from the area and the other one from the village level appellation. So we base it on the teams that are dedicated to different sections.

Are the wines from each domaines aged on site, or do you have one big cellar for aging all of your wines?
It's both. It's both because the first year, this mean from harvest to the end of July, the wine stays on the different estates. We've got cellars at each place, but we need to have the cellar empty for the coming harvest. At the end of July, beginning of August, we empty the different estates, we roll the barrels. We don't pump at this stage, we do the release the old-fashioned way with trucks. So we load the barrels and all the barrels come to the center of Beaune, where we've got another big cellar, and the second-year aging is going to take place here in Beaune. You have to have the space available for the coming harvest on the estates. A this makes the wine closer to the bottling line because the bottling line is easier in Beaune. So again, in terms of logistics, it's a big thing.

I'd like to hear your thoughts on organics. Many people today are looking to purchase organic wines, just as they purchase organic foods. Is farming organically something a lot of wineries in Burgundy are doing? It doesn't seem as prevalent as in some other wine regions. Is that correct?
Yes, it's correct, you're right. It's expanding, but not as fast as other places. If you look in France, of course, the people from the south of France, in percentage, are much more organic than up north because of the northern rainy conditions and the cooler aspects. So, of course, there are different levels when you head from the South of France to Champagne.
In Burgundy right now it's a little bit less than 10% of the entire vineyard surface that is organic. I would say officially organic, because much more of this is run with organic practices but maybe not officially recognized. So it's still quite low if you compare. But there is quite a big trend if you look at the numbers of wineries that are entering the process in the last few years. It's really expanding right now. More and more people are converting and it's something that is really changing.
We started organic farming in 2000, so it's now more than 20 years, with the official recognition on the label in 2014. It's really a long process and there's always a risk in terms of losing part of your crop, and especially in Burgundy, people can be a bit frightened by it because the prices of the grapes are very high and the prices of the wines are very high. So sometimes it's difficult, but we see very big trends in terms even of taking care of the soils, of plowing. Most of the people, even if they are not organic, plow the soils, and they don't use herbicides anymore to take care of the soil. It's truly changing and really, really fast. So I think it's a good direction.

Can you tell me a little bit about the beautiful labels? While they are quite traditional, they have a certain modernity to them.
There's a crown with the family's coat of arms which has a deer—bichot means deer—and with three trees at the top with two greyhound dogs and the shape of the label is a kind of drawing they've had for 50 years now so it makes the bottles of Bichot very easy to recognize. You'll find the same things on the different labels, only the color of the background changes to show the different wines. There is a project for new labels but they will keep the historical things, the shape, that really make the label stand out as Bichot.

Can you tell me about the 2018 and 2019 vintages?
Both were very warm vintages so we have had a series of really hot vintages. 2018, 2019, and 2020 are the warmest vintages of the decade. The last was 2003, the first vintage to have a lot of heat and in that case we also had a series of three warm vintages and so it could be similar to that in a way.
2018 was very warm but also very dry and despite that the yields were quite high in 2018 and quite nice levels of acidity which is a bit strange when the temperatures are very high, but it's also the case in 2019 with strong winds at the end of August and beginning of September that caused the sugars and aromas to be concentrated. So even if those vintages are very warm, and if you look at the figures they're in the same group, we still had the acidity in '18 and in '19. 2019 is much lower in terms of yields. We had quite a lot of rain at the flowering period, also a bit of frost at the beginning. 2019 will appear richer, with more density, much more generous, nearly creamy, but you will find acidity so it's a very good balance.


For the price, Your Mâcon-Villages wine is amazing. People always think Burgundy is out of reach, but not this wine.
We must always remember that Burgundy is quite large, but not that large, and while people always have in mind the big appellations, the big names, Grand Cru,etc., it's only 1% of the production. More than 50% of the production is regional or village appellation and Mâcon is really the place to go and we are re-exploring Macon. If you think of Mâcon-Reuilly and all the little villages that are here, they've got very specific characteristics of the climat and are great price-to-quality whites, very affordable, very easy to drink and very nice. So we are expanding in this region because we believe it can give very good Burgundy at very good prices.

What else do you enjoy drinking outside of Burgundy? Do you get inspiration from other wine regions?
We've got a problem in France, and it's to find wine from other countries. The French are totally crazy, I hate that, and travelling in the US, I always want to buy wine. Here in France to find some foreign wines you really have to fight or browse the internet to find it.
Personally I like Loire wines. I have rediscovered this region that has worked so hard recently to replant and restore and change the way they were doing the wines. For example Borgeuil, they've got some really beautiful wines. Also Rhône, I like the big Saint Joseph and those kind of places with a lot of fruit and to knowing what work was done on the steep slopes. Also sometimes I travel to Italy or Spain to grab a few other wines. It's difficult to get inspiration from these places as the wines are totally different but we like to see what's going on in Germany as they do such beautiful white wines with purity and freshness so it's inspiring.

Is there anything else you want to tell me about Maison Albert Bichot?
Being a family-owned company is something that's very important here and it gives something a bit different from many other companies, because you're connected with the family also. Alberic's father and uncles and other family members come to the winery and it makes a different atmosphere. Sometimes it slows the decision-making, but at the end, you know that the decision is going to be made very well and for the long distance. So it's a very interesting place to work and also to promote the different wines from the company. It's also the name of the family, so it gives something special to the wine.

I'm sure the family pride is something that's very important and which shines through in the wines.
Yes it is very important. We are not only a wine producer but also we are promoting the name of this family, which is dedicated to wine. It's interesting, and another thing linked with the family is what we do with Hospices de Beaune, the very long-term involvement of the family at the wine auction.
Bichot has a very long history with the Hospices de Beaune. We are now the first owner for many, many decades. This means that we get some customers that are going to buy through us at the Hospices de Beaune as a way to support the hospital and the City of Beaune through these auction sales. It's another involvement of the family. The first one is in the vineyards: running organic, taking care of the environment. The second one is to be involved in the city of Beaune itself, through this wine auction because the wines are really sold for the hospital and for the facilities and all the medical systems.