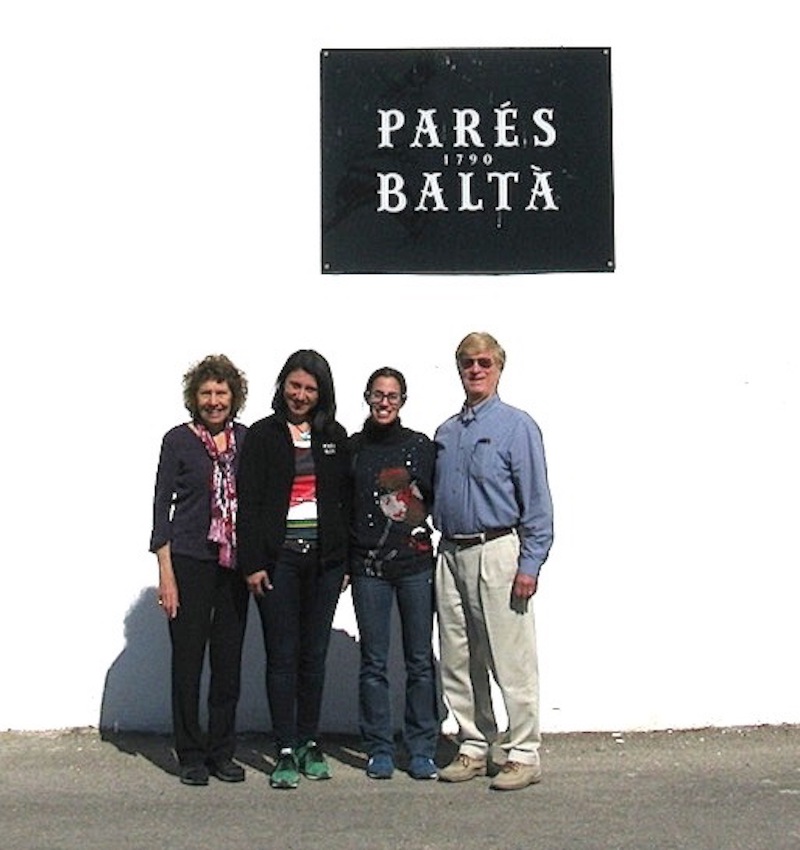 We are both university professors, Jack is a professor of organic chemistry and I am a professor of psychology. And we are both lovers of wine. Our new book, Women Winemakers: Personal Odysseys, combines our fascinations with the flavors and aromas of wine with Jack's academic field of organic chemistry and my academic field of psychology and gender.
(Photo of book's cover)
Christopher Barnes: How did you both get involved in wine?
Jack: I had chemistry colleagues at UT Austin who were true oenophiles, and one of them in particular was very knowledgeable about California wines. He inspired me to learn more about the wonderful wines produced in the state.
Lucia: I grew up in an Italian family and both my grandfather and father made wine from their own grapes. It was not great wine but it was nonetheless an important tradition. Wine was always a part of the meal.
Why did you decide on women winemakers as an area to concentrate on?
Lucia: It started with my interest in women's careers and their achieving gender equity. I have long studied women in male-dominated fields and the factors that facilitate their career success. My current focus was engineering and other applied science fields—fields that appeared to be particularly resistant to change.
Winemaking, which involves education in viticulture and enology, is also an applied science. From all that I had read, women winemakers in California had successfully shattered the glass ceiling in this traditional field. Curious about how this remarkable change had come about and wanting to share their strategies with my colleagues in engineering, I decided to interview a subset of California women winemakers to help identify the factors that had brought this change about. I did not anticipate any difficulty in locating the women winemakers and looked forward to our conversations.
When we visited various California wineries, however, and asked about possibly meeting with the winemaker, invariably we learned that the winemaker was a man. When we asked, "Do you know of any wineries in this area where the winemaker is a woman?" time and again, the response was, "Hmm, women winemakers. I am sure there are some, but I just don't know of any."
These consistent experiences convinced me that a far more important focus for my research was to identify the women winemakers and to make the women and their contributions more visible. Jack agreed, and our joint research project was launched.
Christopher: How did the idea of a book come about?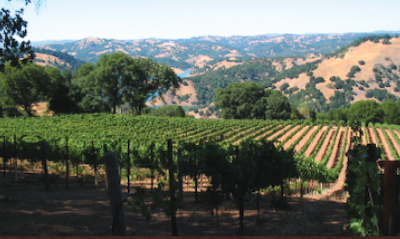 Jack: We decided to create an extensive database of all the wineries in California and identified their lead winemakers; that is, the individuals having the primary responsibility for producing wine at a winery or winemaking facility and having the primary responsibility for the winemaking programs. As it turned out, only 10% of California wineries had a lead women winemaker.
(Rockpile vineyard of Northern Sonoma County)
This finding was quite a shock and led to our arranging one-on-one conversations with women winemakers throughout California to learn about their experiences and career paths. We also developed a website that made visible all the women winemakers we were able to identify.
Lucia: We had been considering writing a book all along but it was not until our research led us to other countries and interviewing women winemakers in several well-known international wine regions that the many ideas for our book crystallized—we realized that there was a universal story to be told. Based on our many interviews (90 in California and 60 internationally) we developed a framework for the book built around the four career pathways to becoming a winemaker that emerged from our interviews. They are the Sensory pathway, Family pathway, Science/Agronomy pathway, and Enology pathway.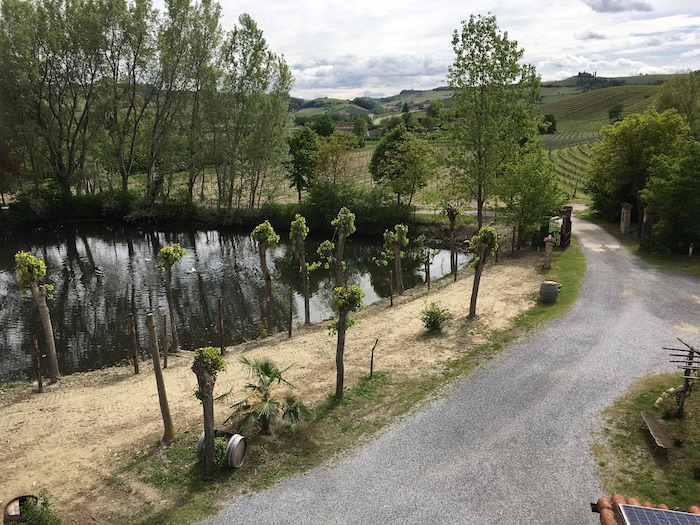 We began our interviews with the question, "When did you know that you loved wine?" The response let into discussion of each winemaker's formative years, formal and informal educational experiences, work experiences, advice for those seeking winemaking careers, and what it was like working in a male-dominated field. We also learned a lot about their wines, which we greatly enjoyed tasting. Every odyssey described in the book includes a description of the winemaker's wines.
(A metaphor for an odyssey: a pathway in Piemonte region of Italy)
Each pathway chapter includes the odysseys of five or six women winemakers from different global wine regions including California. Reading the odysseys of women winemakers of varying ages, across cultures, makes clear the universality of their stories.
What is the goal of your book?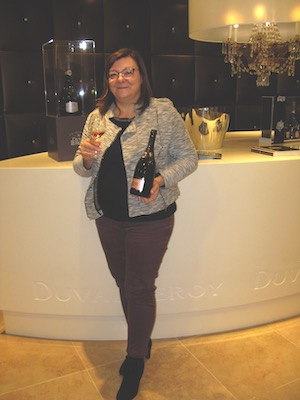 Lucia: Illuminating the women winemakers themselves is crucial to our goal. We want to make their presence in the wine industry more visible, both in California and globally. We also wanted to illuminate the kinds of cultural challenges they face in getting to that position. As one example, in France, even into the 1990s, women were not allowed into the wine cellars during their monthly period because the myth was that their presence would spoil the wine!
(Champagne's first female chef de cave, Sandrine Logette-Jardin of Champagne Duval-Leroy)
Jack: We also wished to educate readers about women winemakers, their passion, courage, and talent, and the identifiable pathways we uncovered in our interviews that they take to becoming a lead winemaker.
Do you think there is progress in terms of there being a greater percentage of women winemakers?
Lucia: Nine years have passed since our first study documented that, as noted earlier, only 10% of California wineries had a woman as its lead winemaker. California's wine industry continues to grow, with the number of bonded wineries having increased from 3200+ in 2011 to 4200+ in 2020. Our 2020 follow-up study indicated a modest but significant increase from 10% to 14% over the past nine years. Thus, progress is slowly but surely taking place. Few, if any, of the international wine regions we visited have a percentage of lead women winemakers greater than California's 14% overall.
Are there certain regions in California where you see a higher percentage of women winemakers? What are the conditions in these regions that you think allow for this greater representation?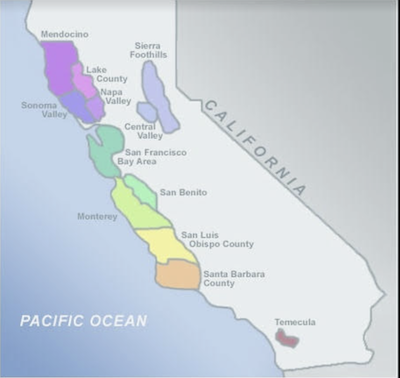 Jack: All our studies, including our 2020 follow-up study, provide evidence for a higher percentage of lead women winemakers in the state's three largest wine regions, Sonoma/Marin, the South Central Coast (San Luis Obispo and Santa Barbara Counties), and Napa Valley, in comparison to its five smaller wine regions (e.g., Southern California, Sierra Foothills). In the larger wine regions, the percentage of wineries with lead women winemakers ranges from 12% to 17%, compared to 4% to 9% for the smaller ones.
(The wine regions of California)
Lucia: The larger wine regions have more available positions resulting from winemaker retirements and thus provide greater opportunity for women to compete when positions became available. Regions with increasing numbers of wineries, such as the South Central Coast, also tend to provide greater educational and employment opportunities to meet the demands of the growing industry, and here again present an opportunity for women to compete for available positions. In a 2014 study we found that the percentage of women in lead winemaking roles was significantly higher in the newly established wineries (18.6%) than in those wineries that already were established (11.0%). Finally, regions with more wineries that are led by visibly successful women can help change traditional views and lower the barrier for hiring lead women winemakers in other wineries in that region.
You have interviewed women in eight different major wine regions in other countries. What areas do you feel are the most progressive in terms of female representation as lead women winemakers?
Jack: Other than New Zealand, the international areas we visited were all in western Europe, notably wine regions of France, Portugal, Italy, and Spain. We would say that New Zealand was the most progressive with respect to women in the wine industry and that the other countries were quite similar to California. Notably, in all the regions we visited, active organizations had been formed to foster change on behalf of women winemakers. Change is clearly afoot.
Christopher: Are there certain women winemakers whom you can point to as helping to break down barriers?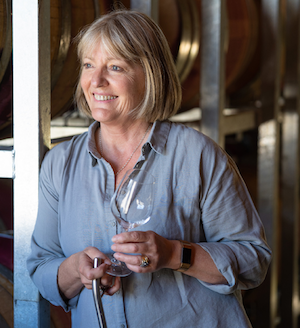 Lucia: Three winemakers immediately come to mind. They are Kate Radburnd, Zelma Long, and Susana Balbo. Kate is a winemaker in Hawke's Bay, New Zealand, and a 2019 inductee into the New Zealand Wine Hall of Fame. One example of her efforts is her involvement in developing viticulture and winemaking as flagship degrees at the campuses of New Zealand's Eastern Institute of Technology. Several women winemakers we interviewed received their degrees from EIT Hawke's Bay. Kate also directly mentors young women as part of New Zealand Winegrowers' "Women in Wine" program that she was instrumental in forming.
(Kate Radburnd, winemaker, Hawke's Bay, New Zealand)
Zelma Long has been a major force in the California wine industry since the 1970s. As the winemaker and then President at Simi, she never had any constraints about hiring women. She recognized the enormous talent of many of California's trailblazing women winemakers and offered them positions that became foundational to their careers. In 2019, Wine Business Monthly and the Innovation + Quality 2019 Advisory Board recognized Zelma as a visionary in the global winemaking landscape, honoring her with their prestigious Lifetime Innovator Award.
The third person is Susana Balbo in Argentina. The country's first female enologist, she has established herself as one of its best winemakers, while advocating for social justice and gender equity as President of Wines of Argentina and then as a member of Argentina's National Congress. In 2018, she was recognized as one of the ten most influential women in the wine world. Susana was quoted in a recent interview as saying: "Women need to be aware that you can be a good winemaker, a good business owner, and at the same time be a good mother or grandmother."
What needs to change in order to see a greater percentage of women winemakers in the US?
Lucia: The question of "why so long" is an important one. We are seeing increasing numbers of women studying viticulture and enology and receiving mentoring and guidance within the industry. Yet the change is quite slow. Societal discourses clearly play a significant role in the pace of change. Cultural assumptions and stereotypes about the sexes are reproduced in the discourses, informal and formal practices, and laws of a society. When practices and laws change, such as women having the right to own property, as was the case in Italy, so can opportunities. Laws prohibiting sexual harassment and sex discrimination and the development of work-family policies are essential.
The women we talked with clearly understand that further change is still needed and that they are part of the change. Women in all of the wine regions we visited are involved in initiatives to foster additional change. Several organizations created by women for the benefit of women in the wine industry are located in California. Among these are WINE WOMEN, the Napa-Sonoma Chapter of Women for WineSense, and Bâtonnage Women in Wine.
Do you each have favorite wine regions to visit?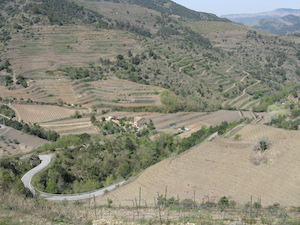 Jack: All of the regions we visited are wonderful, but my favorite is the Priorat. Its topography is spectacular, and its remoteness is most appealing to me.
(Terraced vineyards in Spain's Priorat Region)
Lucia: I really do not have a favorite. Each and every one was very special but I especially loved the Piemonte region, which brought up wonderful memories of my family and their love of good food and wine. It has been an amazing odyssey for us and the conversations with the women winemakers have deepened our understanding of their passion, verve, and dedication to their life work.
Do you share similar taste in wine? How often do you agree or disagree on a wine?
Jack: Our palates are very similar, with the only difference coming with Pinot Noirs. Lucia dislikes those having a smoky character, whereas I am fine with them. In short, we rarely disagree!