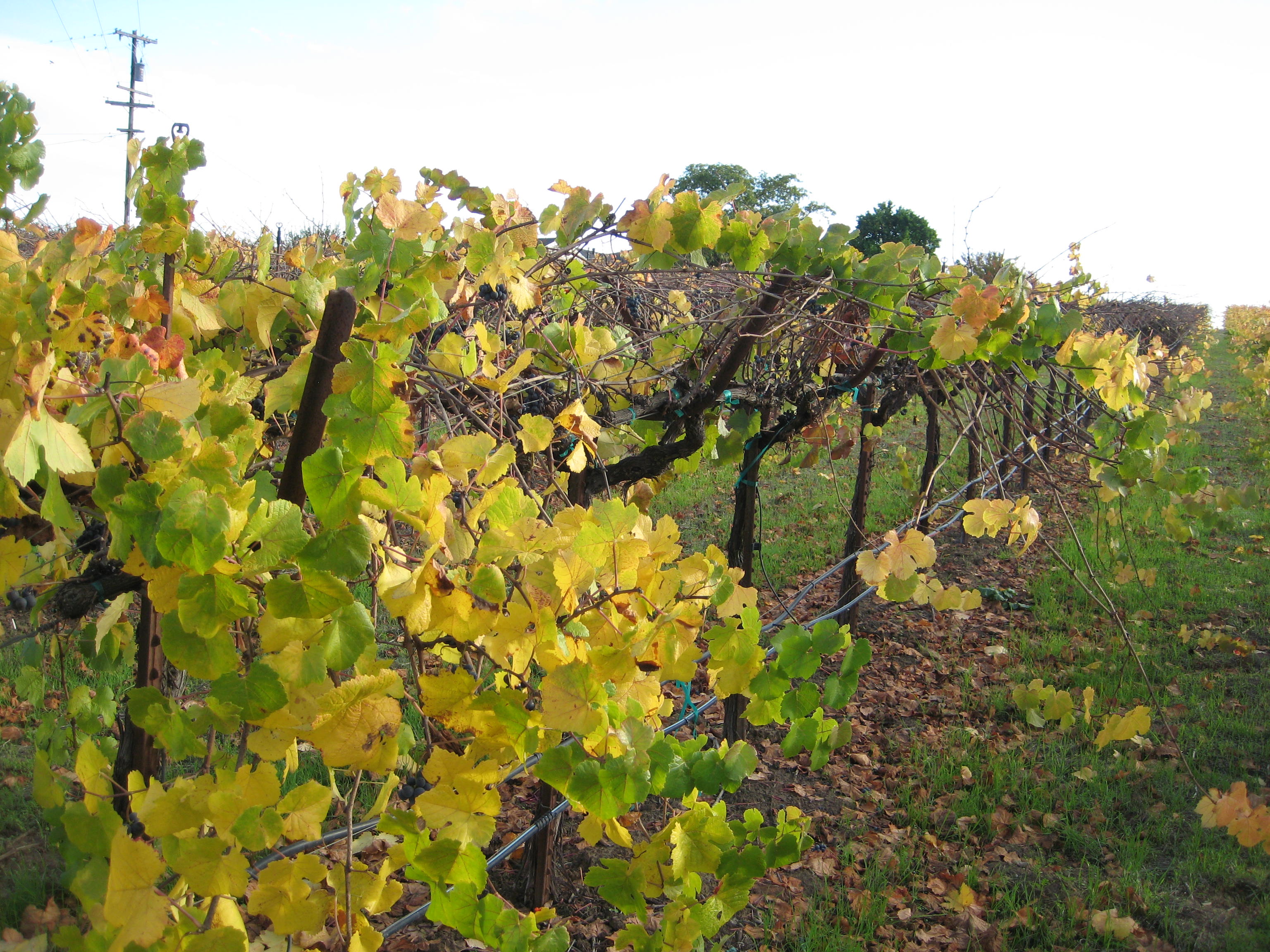 Nestled in a sea of Cabernet Sauvignon in Napa Valley's Oak Knoll is a small patch of vines that are very out of place. Hailing from Friuli Venizia-Giulia, Ribolla Gialla—a high-acid white grape—is not the most obvious variety to grow in a region that is famous for full-bodied reds. While it is the foundation for some of the finest and most respected wines in Northern Italy, it has never wandered far from home and is still the only vineyard of its kind in Napa Valley.
"It is an idiosyncratic grape, tough to grow, different to make wine from, and hard to pronounce," says Steve Matthiasson, who farms the vineyard and makes wine from it. "But it is fascinating to taste, great with food, and represents a long tradition in Italy of toiling out of love, rather than following the latest trend."
The three-acre vineyard was the retirement project of the late George Vare, founder of Luna Vineyards and a wine-industry veteran known for nurturing young talent. Vare grafted the vines over to Ribolla Gialla in the late '90s and it is believed to be the first and only Ribolla growing in Napa. While the small vineyard doesn't yield a lot of wine (around 1,500 cases total depending on the vintage), the wine it does make is very important.
Matthiasson is among a small but increasingly influential group of producers who are working with unusual varieties and experimenting with styles of wine that are outside of the norm for California. While each of the nine producers who purchase grapes from Vare's vineyard treats their precious allotment of Ribolla differently—just as winemakers in Friulu do—if there is one thing they have in common, it would be an emphasis on balance, the natural preservation of acidity and a desire to make a wine that feels at home on the table.
Perhaps the most celebrated thing about Ribolla Gialla is the incredible range of styles it lends itself to, from fresh, bright, citrusy and acidic to ripe golden-colored skin-fermented, barrel-aged versions. While it is difficult to make generalizations about wine made from Ribolla, it is often characterized as having lightly floral aromatics, citrus flavors and a distinct mineral finish. It can be enjoyed with a range of cuisines from delicate shellfish to heftier white meat dishes like grilled pork.
Courtney Humiston is a professional writer based in Sonoma, CA. A graduate of the Culinary Institute of America and a Certified Sommelier, she is currently studying the art and science of viticulture and winemaking.