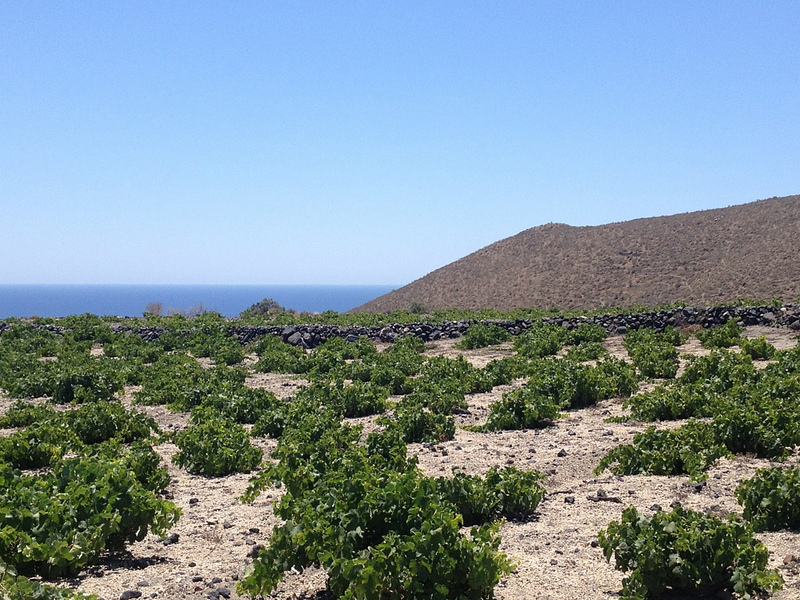 If you have not yet discovered the white wines made from the Assyrtiko grape, you need to get to the Greek Island of Santorini via a bottle. They are racy and bracing in youth, perfect for seafood, vegetables, and hot summer days. But Assyrtiko can also age remarkably well, taking on more golden hues and nutty flavors. Here are 7 posts about the white wines of Greece, focusing on Santorini and Assyrtiko.
Assyrtiko: Fierce and Delightful Wine for Summer: Serious Eats. Steve Stacionis pairs Assyrtiko with olives, lemony hummus, and a blanket draped over a grassy section of San Francisco's Dolores Park.
The Epic Adventures of Santorini Assyrtiko: Palate Press. W. Blake Gray calls the wine "a world treasure" and wonders if we'll see a Brad and Angelina label.
A Load of Santorini Assyrtiko Wines: Brooklyn Guy Loves Wine. The Brookly Guy finds "...elements of sea spray, legumes like lentils or peas, and the minerals really smell like pumice, like the rough stone your mom might have had in the shower." (Not sure I want "mom" and "shower" rolling through my thoughts as I enjoy a wine, but his point about pumice is duly noted.)
As Greek As The Sea: The New York Times. Eric Asimov dreams of a "...parallel universe in which crowds of people embrace these wonderfully refreshing, intriguing whites." He especially hopes this is Assyrtiko's destiny.
True Greek Austerity: Assyrtiko: CHOW. Jordan Mackay. Commenters had both negative and positive thoughts on this post. Negative: "Surely you don't mean to suggest that Greece's economic crisis and social and political upheaval are roughly equivalent to a glass of wine from a picturesque winery? Because it certainly comes across that way." Positive: "Contrary to the other commenters' opines, I thought that the positive review of a Greek wine could help, by whatever small measure, the economic recovery of Greece while at the same time providing locals and us a refreshing summertime libation."
Quite possibly the oldest vineyard in the world: Vindulge. Mary Cressler shares a video of Yiannis Paraskevopoulos of GAIA Winery in the vineyards. He posits than the Assyrtiko roots are at least 4-5 centuries (!) old.
Santorini Winemakers Strike a Pose With Assyrtiko Vines: Yours truly, while on a media trip to Santorini, could not help but notice a penchant to photograph winemakers lifting up Assyrtiko vines like a manhole cover. But, to be less glib, it's astonishing how the vines grow. The photo at the top shows the vines scattered around like shrubs. No neat, manicured rows; you'd drive right by them if someone didn't tell you. Each vine is woven into a basket and the grapes grow inside. This protects them from the sun and wind that would otherwise scour the grapes into oblivion.