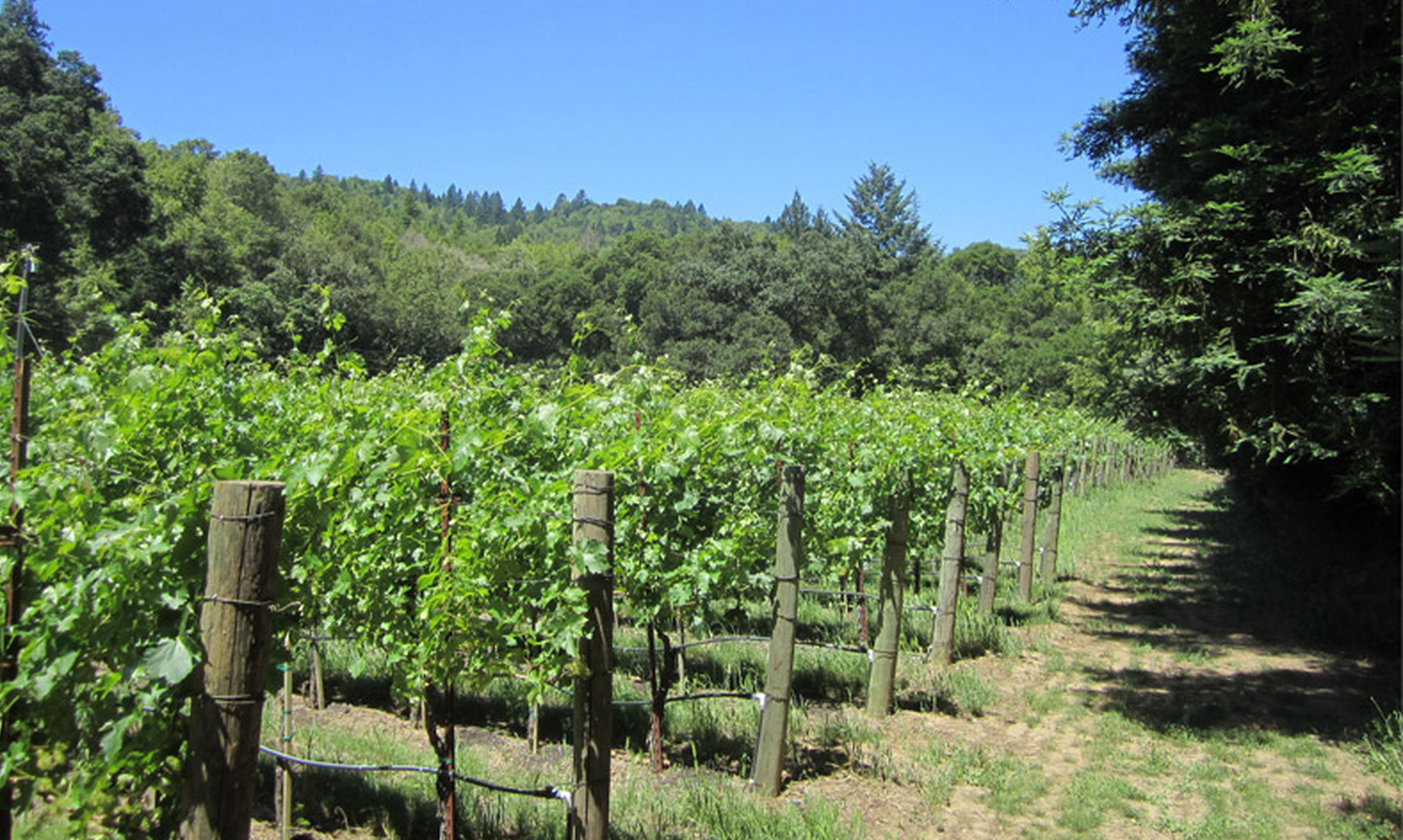 If you ask a typical wine consumer to imagine a California red, they'll almost certainly think of Cabernet Sauvignon. If you ask that same consumer to imagine a white, they'll almost certainly think of Chardonnay.
This is understandable. More than 500,000 acres of California farmland are dedicated to wine grapes, and Cabernet Sauvignon and Chardonnay are the most widely planted. More than a quarter of the state's red wine grape plantings are Cabernet Sauvignon. And more than half of all white wine grape plantings are Chardonnay.
Once upon a time, however, California's landscape was much more diverse. And thanks to a group of renegade vintners, California is reclaiming this diversity—and producing more and more wines that are reminiscent of a bygone era.
The dominance of Cabernet Sauvignon and Chardonnay partly traces back to 1976. That year, a British wine merchant named Steven Spurrier organized a wine competition in Paris, where he pitted California's best Chardonnay and Cabernet Sauvignon against the best wines that France had to offer.
Until then, few critics took California seriously. And at that tasting, everyone assumed that France would win. But with both whites and reds, California came out on top. That competition—now known as the "Judgment of Paris"—transformed California's wine industry.
The red, produced by Warren Winiarski at Stag's Leap Wine Cellars, helped accelerate Robert Mondavi's efforts to tout California's wines as being on par with Europe's best offerings.
The white, produced by Mike Grgich at Chateau Montelena, forced the world to take a serious look at California Chardonnay. When Kendall-Jackson produced a Chardonnay with just a hint of sweetness a few years later, the variety's popularity would skyrocket with consumers.
Over the subsequent two decades, those who marketed wine pushed other varietal wines like Merlot, Pinot Noir, and Sauvignon Blanc. But Cabernet and Chardonnay were cemented at the top.
For most of California's winegrowing history, however, vineyards were planted chaotically with inexpensive, workhorse grapes. Americans didn't care about varieties and drank simple table wine. While most were consumed locally, products like Gallo's Hearty Burgundy and Almaden's Mountain Chablis approximated these wines and had national distribution.
Today, several California vintners are rediscovering these ancient vineyards and recognizing their potential. This effort is led by Tegan Passalacqua of Turley Wine Cellars and Morgan Twain-Peterson of Bedrock Wine Co., two young producers who have earned a reputation for crafting delicious wines from old vineyards. Three years ago, the two men helped launched the Historic Vineyard Society, a nonprofit created to catalog, protect, and promote these properties.
Turley's Library Vineyard Petite Sirah is a great example of the wines this group celebrates. The Library Vineyard was planted between 1880 and 1920 directly behind the St. Helena Public Library in Napa Valley. Although planted primarily to Petite Sirah, the small vineyard contains more than a dozen different varieties, including red grapes like Syrah, Carignan, Grenache, and Zinfandel and white grapes like Muscadelle and Green Hungarian. From this vineyard, Passalacqua makes a delightful field blend that speaks clearly of its origin.
Bedrock's Compagni Portis white is another great example. Sourced from a Sonoma vineyard planted in 1954, the wine is a blend of Gewurtzraminer, Trousseau Gris, Riesling, and a handful of unusual grapes that are almost extinct. It's exotic, exceptionally aromatic, and totally unique.
Passalacqua and Twain-Peterson are hardly alone. California producers like Carlisle, Arnot-Roberts, Forlorn Hope, and Wind Gap are also creating high quality wines from historic properties. While some make field blends, others produce single varietal wines from nearly forgotten grapes in almost-forgotten vineyards.
In late February, a group of wine writers from across the country gathered in California for a conference. During a discussion about Napa Valley's "unexpected" wines, New York Times wine critic Eric Asimov reminded attendees of California's "history of diversity" with Turley's Library Vineyard Petite Sirah.
Wines like this are still just asterisks, of course. They're jewels of an earlier time. But they show that there's more to California than Chardonnay and Cabernet Sauvignon.
David White is the founder and editor of Terroirist.com, which was named "Best Overall Wine Blog" at the 2013 Wine Blog Awards. His columns are housed at Grape Collective.