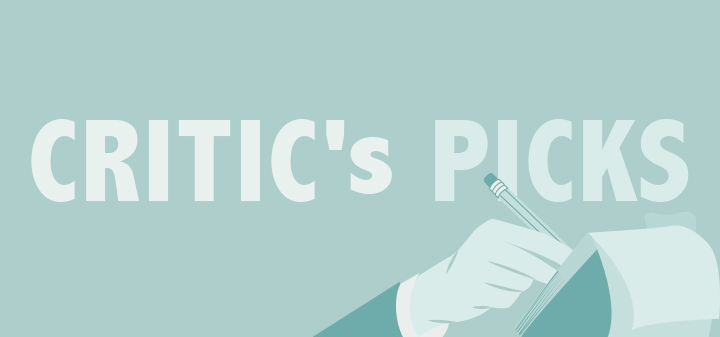 Grape Collective takes a look at this week's wine selections from the top US critics.
Washington Post, Dave McIntyre
Riesling's an Oktoberfest-friendly wine.
"As the wine importer Kermit Lynch once wrote: "Never a red without a white to precede it. Never a white without a red to follow it. I am convinced the Creator had a plan, if only in this specific instance."
Poet's Leap Riesling 2013
Columbia Valley, Washington
"The Poet's Leap is a consistent contender for best U.S. Riesling, effusively fresh and zesty, almost jubilantly fruity."
$19.99 Available at Central WIne Merchants
Chateau Ste. Michelle Eroica Riesling 2012
Columbia Valley, Washington
"It shows classic fruit flavors of apricot and peach."
$19.95 Available at Sherry Lehmann
Hermann J. Wiemer Dry Riesling 2013
Finger Lakes, New York
"The 2013 is softer than usual, with less acid, yet its character shows well with the classic Seneca Lake flavors of lime zest, apricot and peach."
$15.97 Available at PJ Wine
Eola Hills Pinot Gris 2013
Oregon
"Classic pinot gris, with a slight coppery tint and refreshing apple and pear flavors that don't want to fade."
$14.95 Available at VP Wine Store
Riebeek Cellars Viognier 2014
Swartland, South Africa
"This is a luscious viognier, featuring a deep yellow color, that explodes with juicy peach and honeysuckle flavors."
$7.99 Available at Wine Specialist Store
Wall Street Journal, Will Lyons
Is Stellenbosch the new Saint-Emilion?
"Mr. Day is typical of the new breed of South African winemakers. He says the old-school ways of using a lot of new oak and copious amounts of sulfur are gone. Instead, he's looking for freshness. And as for putting in additives, he calls that "a whole lot of rubbish."
2013 Iona Sauvignon Blanc
South Africa
"Climatic freshness is evident in the wine, imparting a refreshing tangy character. Some citrus and lemon notes add to its complexity."
$14.59 Available at Get Wine Online
2013 Klein Constantia Sauvignon Blanc
South Africa
"A wine with a bright intense color and restrained fruit aromas, but once in the mouth, the sensation is one of freshness, finishing off with a tangy acidity."
$19.99 Available at Mister Wright Fine Wines
2009 Anwilka
South Africa
"This is a class act, with black-berry and mulberry fruit underpinned by an appealing intensity and freshness."
Unavailable, could not locate through a search on Winesearcher.
New York Times, Eric Asimov
"For more than a thousand years, humans have grown grapevines in its granite soils, trudging up the precipitous hillside to perform their arduous chores. Hillsides like Cornas do not lend themselves to modernity."
Franck Balthazar Cornas Chaillot 2011
Rhône, France
"Superb, with complex, savory mineral flavors redolent of iron and granite."
$58.99 Available at Flatiron Wines
Alain Voge Cornas Les Vieilles Vignes 2011
Rhône, France
"Graceful and expressive, with aromas and flavors of olives, pepper and smoked meats."
$84.99 Available at 67 Wine
Domaine de la Grande Colline Cornas 2011
Rhône, France
"Savory and dense, yet graceful, with bright, meaty, floral flavors; enjoyable now."
Unavailable through search on Winesearcher
Mattieu Barret/Domaine du Coulet Cornas Les Terrasses du Serre 2009
Rhône, France
"Bloody and primal, with savory mineral flavors."
$59.98 Available at Best Wines Online
Auguste Clape Cornas 2011
Rhône, France
"A northern Rhône classic, with smoky, stony flavors and chewy tannins"
$125 Available at Vintry Fine Wines
Guillaume Gilles Cornas 2010
Rhône, France
"Full-bodied but closed, with underlying flavors of smoked meats, violets and minerals; full of potential."
$57.99 Available at Chambers Street Wines
Domaine Courbis Cornas La Saborotte 2010
Rhône, France
"Meaty, smoky and fresh, with dense aromas of minerals and iron."
$69.98 Available at Central Wine Merchants
Franck Balthazar Cornas Cuvée Casimir 2012
Rhône, France
"Juicy and fresh yet closed, with floral and mineral aromas and flavors."
$44.99 Available at Flatiron Wines
Auguste Clape Cornas Renaissance 2011
Rhône, France
"Lively and clean, with lovely aromas of olives, minerals and smoked meats."
$80 Available at Zachy's
Stéphane Robert/Domaine du Tunnel Cornas 2012
Rhône, France
"Aromas of stones and blood; closed on the palate."
$54.99 Available at Bassins
San Francisco Chronicle, Jon Bonne
A sweet, but tricky, year for Washington's red wines
"But does it have distinction? That's a tougher question. The best Napa wines taste of themselves, showing that dusty, dry-forest quality that evokes the California hillsides. In the same way, I think of great Washington Cabernet showing a slightly different arid quality."

2011 Cadence Bel Canto Cara Mia Vineyard Red Mountain Red
Washington
"Bayberry, plum brandy and a sandy aspect to its minerality make it a quintessential Red Mountain wine."
Unavailable through search on Winsearcher
2011 Andrew Will Champoux Vineyard Horse Heaven Hills Red
Washington
"This is all charm and wonderful fragrance: lilies, cassis, dust. Red fruit flavors (it's about half Merlot, with Franc and Cabernet Sauvignon) are elegant, with subtle tannin at the end"
$64 Available at Andrew Will
2011 Leonetti Cellar Walla Walla Valley Cabernet Sauvignon
Washington
"Lots of redcurrant and even an apricot scent match a big dose of stylish oak, plus dried mint, dark chocolate and a brooding, earthy aspect."
$114.99 Available at Astor Wines.
2011 Gramercy Cellars Walla Walla Valley Cabernet Sauvignon
Washington
"Its tannic bones showing a bit more, with aspects of green tea, birch bark, fresh blackberries."
$49.99 Available at Sussex Wine
2011 Chateau Ste. Michelle Ethos Reserve Columbia Valley Cabernet Sauvignon
Washington
"Oak char is balanced by a deep, creamy Cabernet flavor — cured tobacco, brambly blackberries, rosemary, dust"
$39.99 Available at Total Wine
2011 Owen Roe Rosa Mystica Yakima Valley Cabernet Franc
Washington
"Charming and full of Franc's smoky side; juicy fruit — raspberry and pomegranate — sits amid roasted paprika spice."
$30.74 Available at Saratoga Wine
2011 Andrew Januik Stone Cairn Red Mountain Cabernet Sauvignon
Washington
"That slight burnt-earth funk will seem familiar to Januik fans, but there's less overt oak, pretty plum fruit and a charred-tobacco and sandalwood herbal side."
$34.24 Available at Saratoga Wine
2011 DeLille Cellars D2 Columbia Valley Red
Washington
"The vintage leans the fruit (predominantly Merlot, plus Cabernet Sauvignon, Franc and Petit Verdot) toward sultry rather than jammy: plum and fresh blackcurrant, with a black-olive bite that pulls it all together."
$49.99 Available at Astor Wines
2011 L'Ecole No. 41 Perigee Seven Hills Vineyard Walla Walla Valley Red
Washington
"It's predominantly Cabernet Sauvignon, plus Merlot, Malbec and Petit Verdot — robust but nuanced, with a strong wet-stone mineral aspect, sweet oak, and plump berry flavors. Sweet fruit is matched by green olive and pretty floral aspects."
$39.99 Hi Time Wine
2012 Columbia Winery Columbia Valley Cabernet Sauvignon
Washington
"Dusty, tangy, driven by tart blackberry fruit and a grapey side, with hints of tobacco and coffee for a savory balance."
Unavailable through search on Winesearcher
LA Times
S. Irene Virbila
Review of the 2012 Saldo Zinfandel
Northern California
"With concentrated flavors of blackberries and dark cherries, a velvety texture and ripe tannins, the 2012 Saldo is big and bold but dialed back just enough to call it elegant."
$29.99 Available at Beacon Wine