Do spiders freak you out? Do you love wine? You may not want to read any further. The Daily Mail has the shocking details of the niece of a Bristol (UK, not the HQ of ESPN) man, Peter Berry, pulling a well-chilled bottle of white out of an ice bucket and spotting something most unpleasant at the bottom: A SPIDER!!! That'll put a damper on your mother and mother-in-law's joint 90th birthday celebration. (Seriously, not making this up.)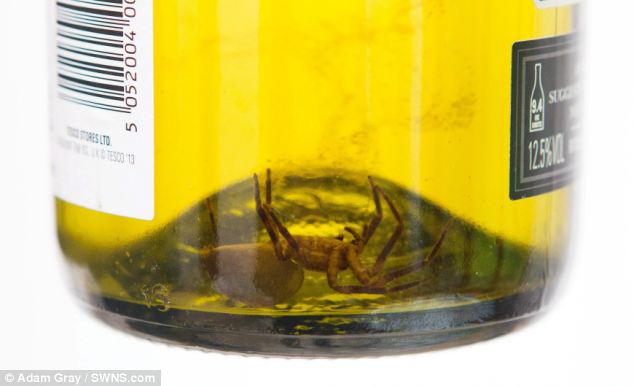 The spider was identified as an Araneus, which has been reported to bite humans and inject its (non-lethal) venom.
Commented Berry, "We're just thankful she noticed it before someone poured the contents into a glass and swallowed it without realising." Hey, if someone can swallow a two-inch spider in their white wine glass without noticing, it's probably time to cut them off and take their car keys.
Tesco, where Berry purchased the wine, has asked him to return the bottle so they can investigate the matter further. Aren't you supposed to, like, get some free wine when this happens? "There's legal precedent set in cases in law."