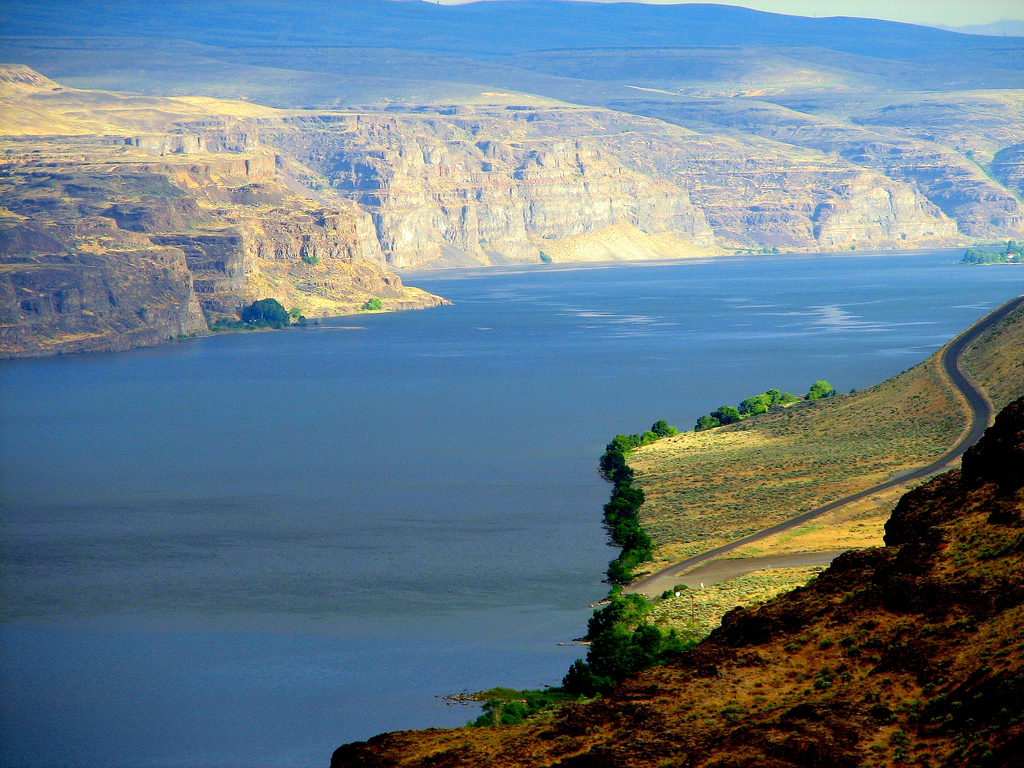 What do you know about the Columbia Gorge? This extremely scenic wine region, where you can spy Mount Hood while strolling in the vineyards, encompasses both Washington and Oregon. It's also a diverse spot for grapes, growing everything (as they like to say) "from Albariño to Zinfandel". What makes this region unique? I asked James Mantone of Syncline Wines.

What are some of the more unusual or exciting grapes you are working with, and what makes them successful in the Columbia Gorge?
"We don't work with anything 'exotic,' however, we do grapes that are unusual for Washington State. We are going on 5 years of making Grüner from a vineyard on Underwood Mountain. This was the first Grüner planted in Washington, and is from one of the coolest places in the northwest to reliably ripen wine grapes. Planted on the side of Cascade volcano, above the Missoula flood soils—the soils are found nowhere else—it ripens usually in November with a potential alcohol of 12-13.5%, juicy acidity, and very little disease pressure. Grüner in warm sunny places tends towards flabbiness and bitterness from excess sun exposure; Underwood Mountain (both Celilo and Underwood Mountain Vineyard) are cooler than the Willamette Valley, and we often are forced to delay harvest until acids drop to palatable levels. In addition, we make a Pinot noir from Celilo, [from vines] that were planted in 1972—very unusual for Washington. The Gorge Pinot has more in common with German Pinots than Oregon or Burgundy. We pick late October with alcohols 12.5-13.5% and low pHs. The wines exhibit a prettiness and delicacy with cranberry and rhubarb aromatics and flavors, and lighter colors. With all the power available in Washington state vineyards, it is exciting to work with vines that provide wines with such personality and delicacy."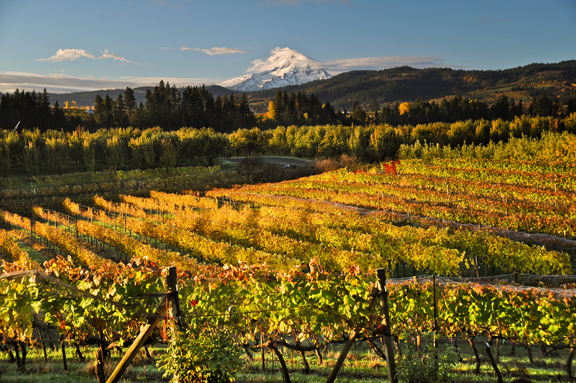 [Photo via Dave Radcliff]
When I think of Washington wine my first thoughts take me to the eastern part of the state. What prompted you to have a winery in the Gorge versus Yakima or Walla Walla, for example?
"We were drawn to the Columbia Gorge with the idea of making wines from a cooler, marginal growing region. It is exciting to grow grapes in a region that straddles the transition from marine climate to desert with alpine influences. We have extreme diurnal temperature exchanges, the challenge of ample wind, and a tortured topography. The topography means that sites are small, with the potential for varied soils. In addition, because this was an area of constriction during the Missoula floods, we tend to see very gravelly to outright stony soils, as opposed to soils deposited during 'ponding' events that deposited richer loam soils. We have a lot to learn about what to plant, and where and how to grow it, but the potential to grow wines with unique personalities that can't be replicated anywhere else is high."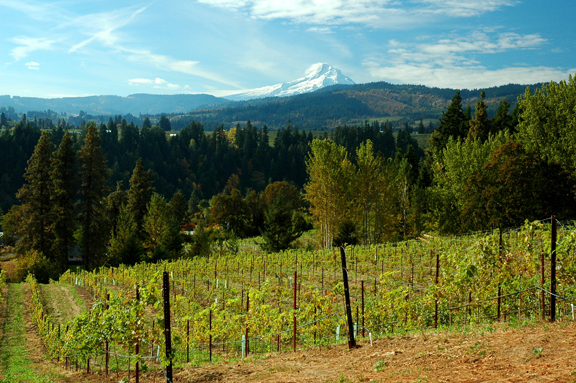 [Photo via Pheasant Valley Winery]