From owning a vineyard in Long Island to being one of the pioneers in the keg wine movement, Bruce Schneider may have one of the wine industry's most peripatetic careers. It should then be less of a surprise that a business trip to Germany in 2019 would lead to a side trip to explore his family roots in Ukraine and then eventually to becoming an importer of Ukrainian wine. Elijah's Fifth Cup, a kosher Cabernet Sauvignon made in western Ukraine, was born as an homage to his grandparents. In Judaism, Elijah's Cup is the fifth ceremonial cup of wine poured during the family seder dinner on Passover. It is left untouched in honor of Elijah, a prophet and miracle worker who ascended to heaven on a fiery chariot.

With the tragedy in Ukraine ongoing, the fate of Elijah's Fifth Cup remains uncertain. Hugo Gutman, the founder of Chateau Chizay, the winery that partners with Bruce Schneider, has started a GoFundMe campaign to fund food, shelter, and logistics support that the winery is supplying to hundreds of refugees that are flooding into the region. Here is the link: https://gofund.me/a241bcc0

Bruce Schneider talked to Grape Collective about the history of Ukrainian wine and his unique journey that led to him importing Elijah's Fifth Cup.
Grape Collective: Bruce, you've had a very interesting career in the wine business. How did you get started?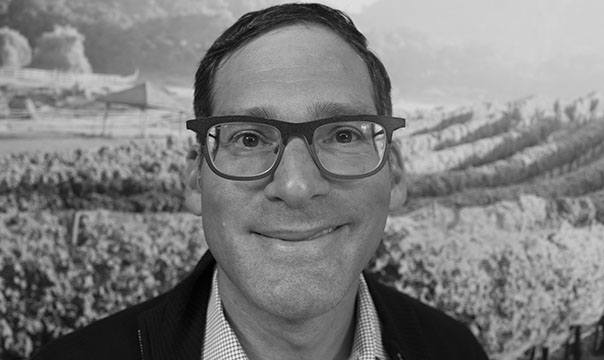 Bruce Schneider: I got started through my family. I'm third generation in my family to be in the business. My grandfather was a bootlegger during Prohibition. Then my grandparents owned a wine shop after Prohibition in Port Elizabeth, New Jersey, and then my dad and my uncle got into the business through my grandfather. They were both working for import or distribution companies. So, in my childhood home, we regularly had winemakers coming through from all over the world. I would say it was mostly from Italy and France. And I just remember those stories of winemakers talking about where they were from and how the place they were from impacted the wines they were serving us at the table, and that stuck with me. And when I finished high school, I had the opportunity to do an apprenticeship in Burgundy that really made an impression on me. And so, I became the first one in my family to get involved with producing wine and importing wines.

And you've also owned a vineyard?

Yes, my wife and I started a vineyard out on the North Fork of Long Island. We started sort of as garagista producers in 1994, the brand was called Schneider Vineyards. From the beginning, we specialized in Cabernet Franc. And initially we bought grapes and had them produced at other production facilities. And then eventually, I went to Columbia Business School, and in my first year at the business school, I participated in a venture competition and I was...