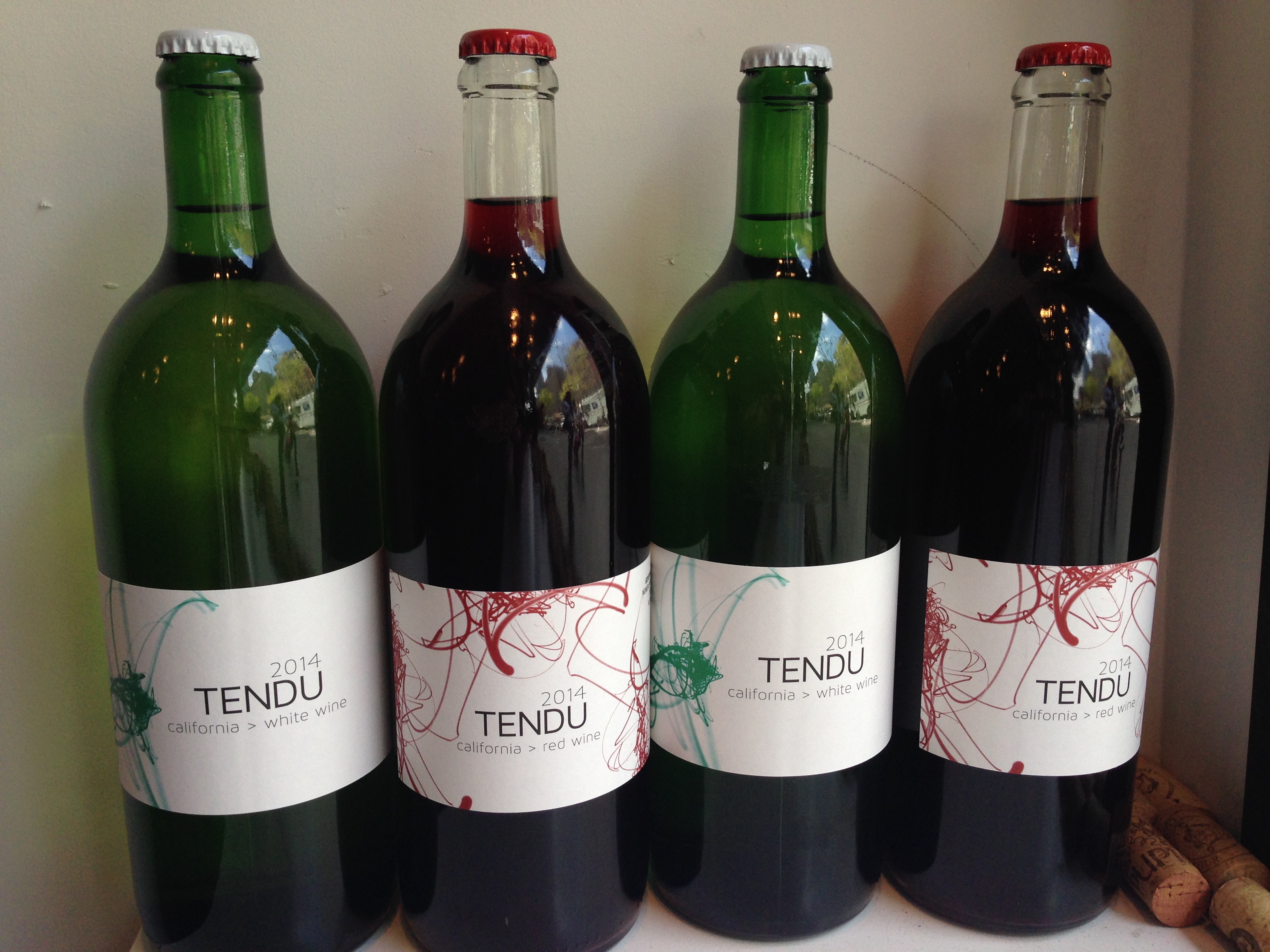 In 2003, Steve Matthiasson, a leading viticultural consultant, moved to Napa Valley, and with his wife Jill, launched the Matthiasson brand. He is the winemaker and she manages the wine business and fruit orchards. In addition to his work with famed Napa Valley clients Araujo Estate, Stag's Leap Wine Cellars, and Hall and Spottswoode, Steve Matthiasson has made distinctive, balanced, lower alcohol wines using less traditional grape varieties and blends.
Matthiasson's pioneering efforts with Ribolla Gialla, Refosco, Greco di Tufo, Tocai Fruliano, Teroldega, and Schioppettino grapes, and with skin-fermented white wines over the past 10 years have inspired other "indie" winemakers. And the critics have noticed - Matthiasson was named Winemaker of the Year by Food and Wine in 2012, Winemaker of the Year by the San Francisco Chronicle in 2014, and Outstanding Wine Professional Semifinalist by the James Beard Foundation in 2014 and 2015.
In 2012, the Matthiassons and their wine broker embarked on a new project to produce handcrafted, affordable natural wines under its Tendu label. The Tendu wines come in distinctive, high-shouldered, short-necked, one-liter bottles with red and white color-coded crown bottle caps, similar to the bottles of everyday Austrian Gruner Veltliner wines.
Tendu is French for taut or tense, and the Tendu wines display body, strength, and zest. Made with grapes sourced from the less expensive Sacramento Valley, the Tendu wines are refreshingly delicious and affordable.
The Tendu white is a blend of 69% Vermentino, 27% French Colombard, and 4% Chardonnay, yet tastes like a cross between Gruner Veltliner and Sauvignon Blanc. It is a crisp white with citrus tones and some mineral and herbal notes that balance the fruit. The fresh zing makes the 2014 Tendu white a versatile food wine - fun with anything including goat cheese, salads, vegetable dishes, fish, shellfish, and chicken.
Because of their tendency to withstand the very dry, hot summers of Yolo County's Dunnigan Hills, Matthiasson grafted Barbera, Aglianico and Montepulciano vines over Merlot vines, and blended them for the Tendu red (46% Barbera, 43% Montepulciano and 11% Aglianico). The Tendu red was fermented in stainless steel, aged in neutral barrels, and bottled without SO2. Matthiasson describes it as a Beaujolais made of Italian varietals. Given its bright red berry fruit and acidity, the 2014 Tendu red would be best served slightly chilled. The medium-bodied Tendu red would be great with anything grilled, Italian red sauce, or with spicier cuisines like Indian, Middle Eastern or Moroccan.
These refreshing Tendu wines are ready to drink at your next barbecue, picnic, or dinner - indoors or outdoors - and would be great summer house wines. And the one-liter size offers 33% more fun.