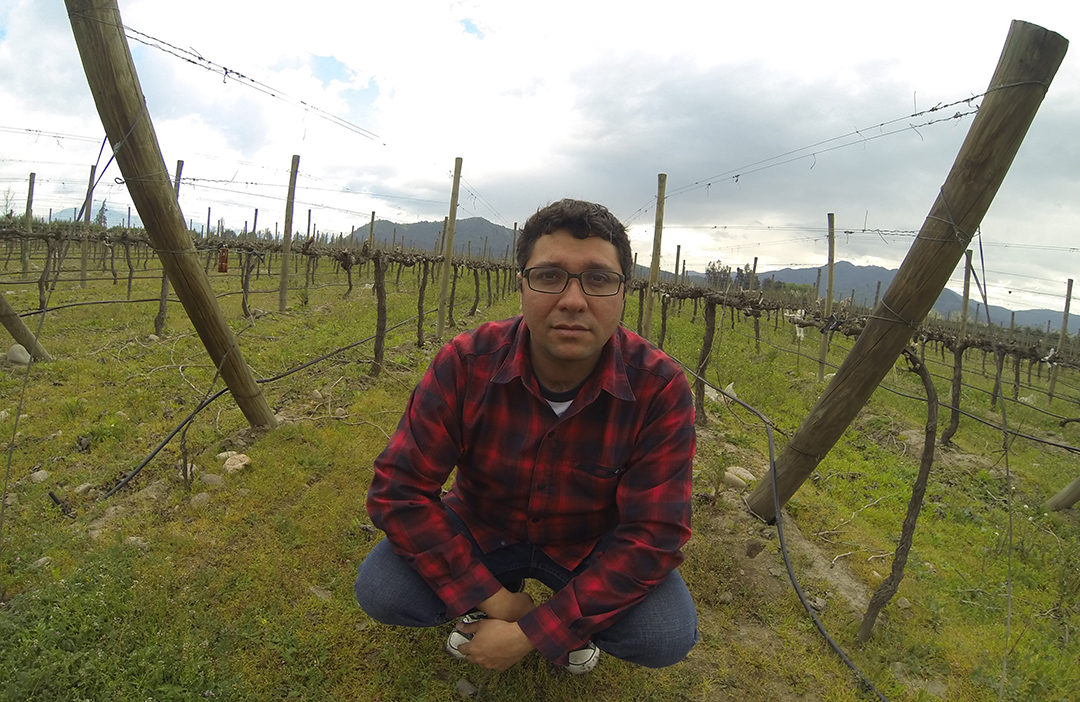 There is a booming artisan movement in Chile where small producers are making high-quality, distinctive wines. Sergio Avendaño's Trabun label, located in Cachapoal Valley in the central part Chile, is a good example of this small-production, high-quality, artisan winemaking. Avendaño is a member of MOVI, an organization of independent vintners who are dedicated to producing small-production, non-interventionist wines. Trabun means "Place of Encounter" in the native Mapuche language and Avendaño's wines have a complexity which result from their connection to the land.
Grape Collective asks Avendaño about his journey as an artisan winemaker in Chile.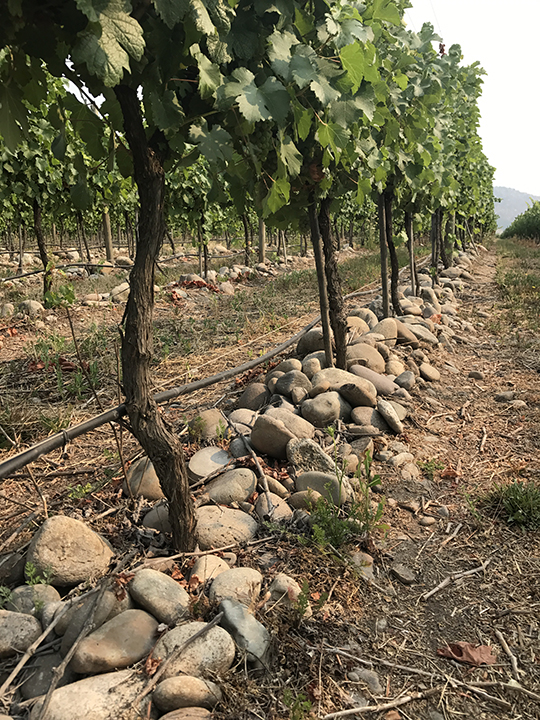 Talk about the terroir of the area where you make your wine.
Requinoa is part of the Cachapoal Valley. It is located 100 km south from Santiago, over an old branch of the Cachapoal River at an altitude of 1,500/2,000 ft. It has alluvial soils of low fertility. Requinoa is known for being the coldest area in the valley, in fact it's colder than Casablanca (known for being Chile's major cool-climate region). The proximity to the Andes produces a cold mass of air that blows down to the valley. During the day the sector is refreshed by winds from the southwest, giving moderate temperatures, cooling down the vines. This allows a slow and proper ripening of the grapes and preserves acidity.
What is MOVI and how did you get involved?
MOVI CHILE AG is an association where 35 small Chilean quality wine producers participate. Its objective is to join efforts among small producers and achieve commercial success through promotions and shared resources. Our members are producers from different terroirs making diverse wine styles. They come from all over the country, from Atacama to Osorno. MOVI has succeeded in turning its name into a respected institution for Chilean wine. The movement has created an image of quality wines made at a human scale, not industrialized, and connected with the origin. Today MOVI is the second most important association of wine producers in Chile. As an example, we are active members at the SAG (USA FDA-like) work table, where legislations of the Chilean wine industry are discussed.
When I became independent there were no small actors at all, the access to suppliers (bottles, corks, labels, etc.) was very difficult, and to buy small quantities of their product quite impossible. Also the access to journalists and opportunities to promote your wine felt like walking among giants. One day I read an article about these eight small, quality-focused producers who were joining forces to stand tall in this world of giants. I said, they are like me; so I contacted them to share some of my ideas and join their cause. That was eight years ago. I was on the board for five years. The way I see it is that there are two Chilean wine industries, one before and one after MOVI. Nowadays it is easier to access suppliers with small quantities, there are more small producers joining in, new associations, etc. and everyone wants to taste this new Chile. Because of MOVI Chile is showing a new face.
What is the history of Trabun?
After finishing university, I spent two years traveling and working, jumping between wine countries and regions (USA, South Africa, New Zealand, France and Chile) as a flying winemaker. The idea was to learn as much as I could. I wanted to really understand wine as a worldwide concept and to see as much as possible.
Back in Chile I moved to my family estate in Requinoa. It was planted with apples, almonds and peaches. I started working in a winery close by. I became frustrated with the job, there was no passion, too much paperwork and everything was about budget and money. So I decided to become independent and started a label from scratch on my own terms, involving both of my passions – wine and music, in Requinoa. The terroir at my family's property was perfect for the purpose and we spent two years studying the soil and climate. The plan was to keep it small, and little by little moved from apples, almonds and peaches to vineyards. Ten years after the plan took off, it's still in motion with 22 hectares planted and eight more hectares on the way.
After our first two years, our Syrah was born, but a name was needed. I chose 'Trabun' which means 'Place of Encounter' or 'Gathering Point' in the native language in honor of that land where my passions met again.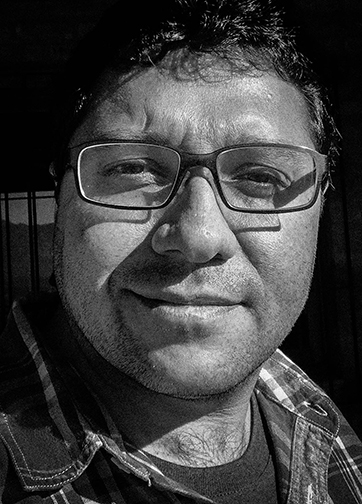 What is your philosophy of winemaking and viticulture?
The most important is to work with the vines, their age and the potential they can give in a specific terroir. In this case Requinoa, I try to make wines that express and respect all that potential. To be the least invasive as possible during the process. I'm very passionate, but also very technical and every part of the process is equally important when producing fine wines. Finally, you have to be honest with yourself and your wines. Do what you think is right and what you believe in. Go step-by-step and get fully involved.
Chile is interesting in that there are four very, very large wineries and lot of little guys. How does Chilean wine develop a reputation for quality internationally?
I think everyone in the Chilean industry plays a role, as an industry we must show and tell our individual stories to reinforce the Chilean wine image as one of diversity, with authentic and unique quality wines, with a sense of origin and connected as part of our culture. Go beyond industrialized wine and homogeneity, we have to promote our terroirs, the people, and make an impact and surprise the consumers, buyers and journalists.
Talk about the specific wines you make.
All my wines come from specific parcels of the estate. My winemaking has always been based on the desire to produce fine wines, wines that express the potential of the terroir. In that sense I like to intervene as little as possible, the winemaking process has to be as natural as it can be. In our terroir, autumns are cold so I am fortunate that I can wait until the grapes are ripe enough, without picking up too much alcohol or losing acidity. The results are elegant wines with good acidity, well balanced and with soft tannins. Because of that I don't like new oak. I only use French oak, for micro-oxygenating purposes and aging.
For more on Chilean wine check out our book Conversations with Winemakers: Chile.