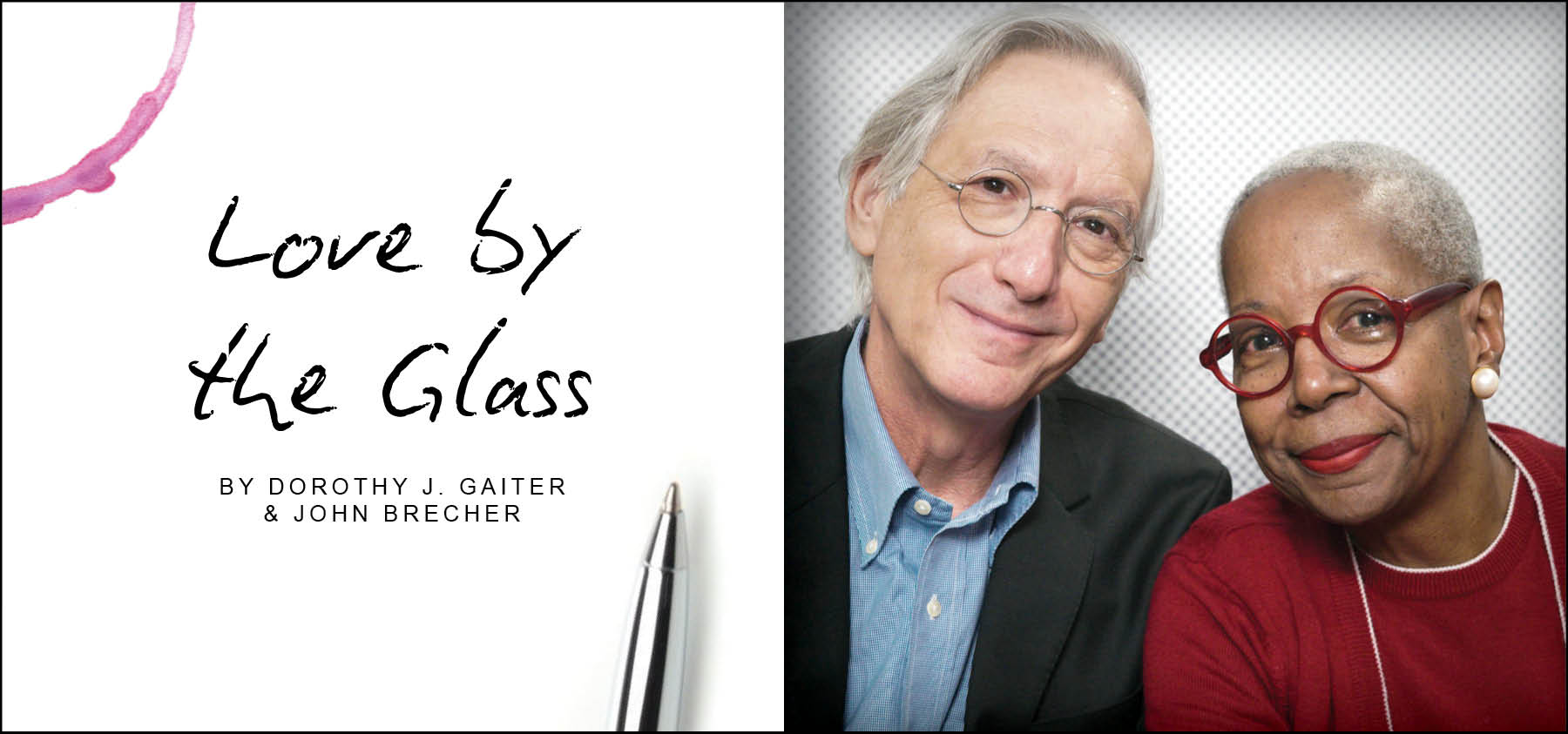 Some winemakers take unusual roads, but Matt Dees's is particularly winding. He was born in Kansas City; studied plant and soil science in Vermont, where he helped start a winery; worked at a winery in Kansas for a time; talked his way into Staglin Family Vineyard in Napa; and now makes wines for a billionaire in Santa Barbara. Not bad for a 41-year-old.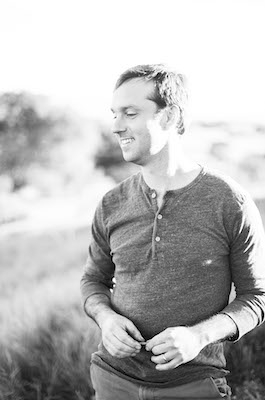 A few weeks ago, Dees came to town with current releases, library wines and special releases that underscored what can happen when nature, talent and money work in sync. He is the winemaker for cult winery Jonata; its more affordable kin The Hilt; and even more budget-friendly The Paring.
Jonata, in Ballard Canyon in the Santa Ynez Valley, specializes in opulent, elegant Bordeaux varieties, Syrah and some Sangiovese. The Hilt, in the Sta. Rita Hills, specializes in mineral and acid-driven Chardonnay and beautifully balanced and fragrant Pinot Noir and even makes a vintage Brut. In addition to some delicious 2017 Hilts and 2016, 2010 and 2006 Jonata, Dees brought along a swoon-worthy Hilt Botrytis Chardonnay and a charming Hilt Pet Nat made from Pinot Noir. Only 36 cases of each of those two were made and they are available only in the tasting room.
The Hilt produces 7,000 to 8,000 cases annually and Jonata 5,000. The Paring, made from younger vines or fruit that doesn't mesh with Jonata or The Hilt's style, produces 15,000 to 16,000 cases of Pinot Noir, Chardonnay, Syrah, Sauvignon Blanc, Rosé of Pinot Noir and a red blend. They sell for about $25 and are widely available.The Hilt Estate Chardonnay and Pinot Noir, $45 each, and Jonata Fenix, a Merlot-based blend ($85), and Todos, a red blend of 11 grape varieties ($50), are the most widely distributed of those brands.
All three are owned by Stanley Kroenke, a billionaire real estate developer who also owns Screaming Eagle, the Los Angeles Rams and much more.
While Dees was studying at the University of Vermont, Ken Albert, an IBM engineer, asked his help in planting what is now Shelburne Vineyard. Dees helped Albert plant the vineyard and make wine, including ice wine, and he worked a short stint at a winery in Eudora, Kansas. However, it was a bottle of Staglin that truly set him on his vinous path. Now, Dees seems so happy that he's like a kid in a candy store. He's paid to work with vines in a variety of soils on exceptional, sustainably farmed properties in Santa Barbara County. We called Dees to chat some more. His comments here are condensed from our lunch and our follow-up conversation.
Tell us about Staglin and how you became a winemaker in California.
"So I tasted the Staglin '95 Estate Cabernet Sauvignon that my brother had bought at Sherry-Lehmann and I basically fell madly in love with it and they have their phone number on the back so I called them. I was insistent. I loved the wine so much. It was such a revelation to me. I basically said to Shari [Staglin] I've got to come out and work for you, and she says we don't need anybody, and I said, well I have a ticket and I'm coming tomorrow.
"I showed up the next day. Andy Erickson, who was just getting started, was pulling in past the security gate and I just pulled in after him. And he says, 'Are you that crazy kid from Kansas City who's been making wine in Vermont?' And I said, yes I am. So they put me in the winery with Andy and in the vineyard with Richard Villasenor and other members of David Abreu's team.
"It was a case of being in the right place at the right time and just pushy enough to get in. They became my family in Napa. Andy has been a tremendous mentor and a dear friend to me for a long time, for over 20 years."
Erickson, also from the Midwest, became Staglin's winemaker in 2001 after leaving Harlan Estate. He was Screaming Eagle's winemaker for five vintages. Apart from consulting at some other top-flight wineries, Erickson owns Leviathan winery and co-owns with his viticulturist wife, Annie Favia, Favia Wines. In 2003, when Erickson became a consultant for Jonata, then a new winery project, he called Dees, who was working at Craggy Range in New Zealand on a seasonal break from California. Erickson told Dees he had recommended him as Jonata's fulltime winemaker, a job Dees accepted in 2004, overseeing its first harvest.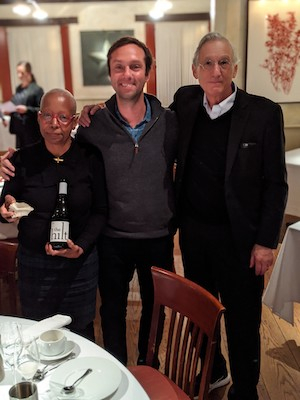 You said you used to think that place was 95 percent of winemaking but now you think that people are 50 percent. What do you mean?
"I was completely idealistic and stubborn, coming from plant and soil science. I love how clean the system is, I love how logical plants are, how kind of everything follows this form and function, the direct relationships that make a lot of sense.
"But the longer I've been in the industry the more I believe that people are just as much a part of terroir. And a loyal team and passionate people and a long-term vision are just as key. It was really eye-opening for me. It made me love my job even more. You cultivate a team. You grow a team, you grow together kind of like the vines growing in the soil. At Jonata and The Hilt we're blessed by a team and a vineyard that's been with us for 17 years. I've been there for 16 and others have been there for well over a decade."
You mentioned growing some Greek varieties.
"It's for Jonata. It's tiny. We've planted 600 vines each of Assyrtiko and Xinomavro. It's kind of an ongoing conversation. We're always up for admitting that maybe we've made mistakes, that maybe we need to take different routes. We're trying to adapt with the times and the times are a'changing and they're changing really fast, faster than anyone can keep up.
"We're always keeping our mind open, so the Greek varieties were part of a fun conversation. If we're getting warmer and we're going to start seeing lower acids, why not plant great varieties that have acid to boot? Assyrtiko and Xinomavro can be fiery wines as far as acidity goes. They come from places where they kind of bake in the sun. There are a lot of other grapes that we could play with in the future that are high acid. Our Cabernet is keeping its acid and the Syrah is, too. We're just keeping an eye on what's over the horizon. We're planting to try to deal with dry, warmer conditions."
We had The Hilt Estate Pinot Noir recently and it blew us away. It was $45 and easily stood up to American Pinots that are much more expensive. Are other Pinots overpriced or are you underpriced?
"We talk about it all the time. The Sta. Rita Hills is still a young region. The market seems to bear for an estate wine about $35 to $50. It will come up. But I love the fact that we're able to offer a wine of this quality for this price because it opens people's eyes to what comes out of this little part of the world. When you're starting a region, what's the value of the first generation of wine?"
You make a small amount of Sangiovese. People can buy it for $85 if they're a mail-order member. Why Sangiovese?
"I love Sangiovese. I love that it's beyond our grasp. It just moves along in its own direction. It goes through all these changes. A lot of wines change and they evolve. I call them moody. Some days it won't talk to you. It talked to you yesterday, but today it's silent.
"Sangiovese is like Dr. Jekyll and Mr. Hyde. It goes through extreme changes. In the course of a day or two it does a complete 180. You never know where it's going until it's 10 years in the bottle and then you know where it's going to be.
"We make 50 to 75 cases a year and it goes, through the mailing list, to a collection of cult followers. I count myself included in the Sangiovese dorks of the world."
John used to work for Mike Bloomberg at Bloomberg News and he knows that billionaires can be demanding bosses and sometimes challenging. What would you say: Is it a blessing or a curse – or a little of both?
"It's never been anything but a blessing for me. I'm blessed to work for someone who strongly believes in his projects and is passionate about wine. The long-term health of his properties is of upmost importance, and producing world-class wines. He's allowed us to really build a family unit down here. We have beautiful estate vineyards and we are given the ability to farm them how we see fit and that's a huge deal."
Dorothy J. Gaiter and John Brecher conceived and wrote The Wall Street Journal's wine column, "Tastings," from 1998 to 2010. Dorothy and John have been tasting and studying wine since 1973. Dottie has had a distinguished career in journalism as a reporter, editor, columnist and editorial writer at The Miami Herald and The New York Times as well as at The Journal. John was Page One Editor of The Journal, City Editor of The Miami Herald and a senior editor at Bloomberg News. They are well-known from their books and many television appearances, especially on Martha Stewart's show, and as the creators of the annual, international "Open That Bottle Night" celebration of wine and friendship. The first bottle they shared was André Cold Duck. They have two daughters.
Read more from Dorothy J. Gaiter and John Brecher on Grape Collective.
Banner by Piers Parlett