You can't talk about historic Oregon wineries without mentioning Sokol Blosser. The winery's first vineyards were planted in 1971 by Founders Bill Blosser and Susan Sokol Blosser. Recently their son, Alex Sokol Blosser, has been appointed winemaker. He, along with sister Alison Sokol Blosser and brother Nik Blosser, is leading the winery into its second generation of operation. As a fan of sparkling wine and of Sokol Blosser's offering in this category, Evolution Sparkling*, I asked Alex about the state of sparkling wine in Oregon. I was also curious about the decision-making process that goes into bottling single block Pinot Noirs. My questions and Alex's responses: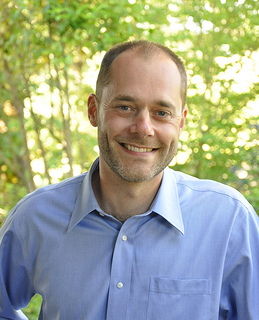 What future do you see for sparkling wine from Oregon and will we see more offerings from Sokol Blosser along the lines of the Evolution Sparkling?
"I really think that there is a very dynamic future for bubbles in the Willamette Valley. Within the next few years you will see multiple 'grower Champagne' bottlings out there from well-known Willamette Valley wineries. As of now, we are focused on growing our current Evolution Sparkling offering and are excited about its future. We will keep you updated as we'll have new developments to share in the near future."

How do you decide whether or not to make a single block Pinot Noir in a given vintage versus a Dundee Hills Pinot? Can a single block be more expressive and complex than a blend of different blocks/sites?
"We try (and are usually successful) to make a single block Pinot Noir every vintage. Our biggest single block site is Big Tree and it is a little over seven acres out of our 86 acre estate. Our single blocks are more expressive as these are our highest quality Pinot Noir sites, and also get our best barrels. These offerings are very limited as we need to add a lot of the wine from these sites into our Estate and Dundee Hills blends to give them fruit intensity and structure."
[*Editor's note: Evolution Sparkling is from the American Appellation.]