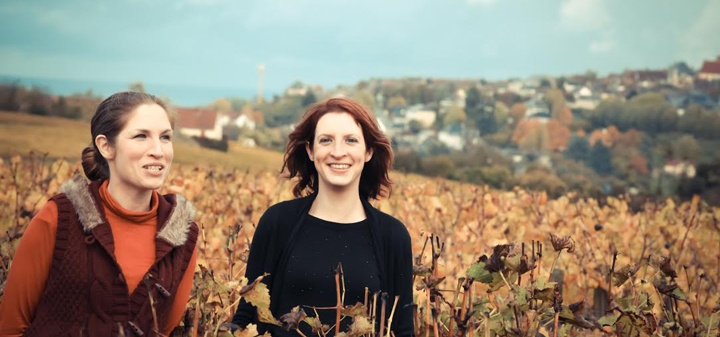 On your average day, you're likely to find winemaker Virginie Bigonneau tending to her typical tasks, tasks that are far from "typical" for the rest of us. Her daily responsibilities range from making wine to collaborating with other local producers and, of course, running an AOC. While this sounds like a somewhat surreal set of responsibilities for one individual, this is the norm for Centre-Loire. In fact, in Quincy alone, there are 27 domains. And of those 27 domains, 11 that are managed by women.
While Centre-Loire is widely considered the land of Sauvignon Blanc, and rightfully so, but there is a lot more to this region than meets the palate. Having been growing grapes for over 2,000 years, this geographical center of France is by no means new. Yet there is something in the regional air that has fostered and nurtered this incredibly positive transition — there, in Centre-Loire, is a wine industry that is chockfull, literally chalk-full, of immensely talented women... and these women are running the show.
Now, 40% of winemakers being women, a ratio is considerably unheard of in the wine industry.
According to Bureau Interprofessionnel des Vins du Centre (BIVC) director Benoît Roumet, this phenomena began in the early nineties, and it has continued to further its impact with the newest generation of women winemakers. And this continuation doesn't seem to be solely due to winemakers having daughters; instead, the evolution has occurred organically.
Notably producing world-class Sancerre are sisters Isabelle and Elise Balland of Domaine Jean-Paul Balland (pictured top). Just over a decade ago, these ladies took over the family's estate in Bué, which happens to be one of the finest locations in Sancerre. A Burgundy-trained oenologist, Isabelle has not only demonstrated her brilliant winemaking but also the age-ability of her wines. Locals consider her wines to be like "sophisticated men" — a lot of undeniable character coupled with a sheer elegance.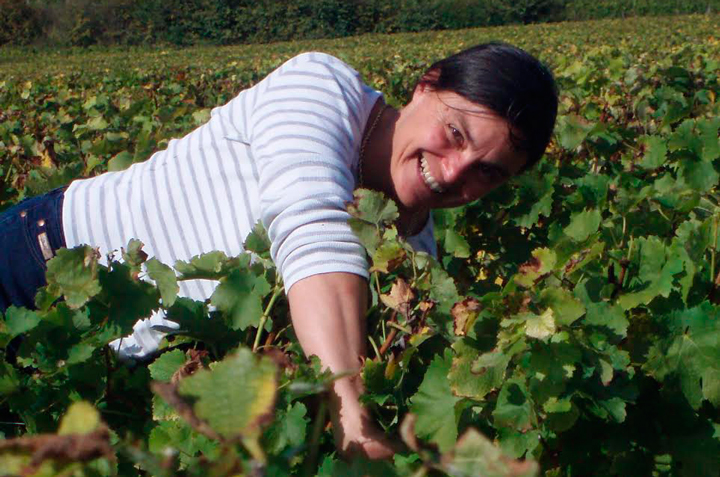 Then you have Annick Tinnel of Domaine Tinel-Blondelet (above), nestled in the green countryside of Pouilly-Fumé. After studying viticulture and oenology in Beaune, Annick took over the estate from her parents in 1983 and has managed it ever since. She continues to produce wines of a classic style – not too flashy, not too bold, but stunningly balanced. As a one-woman show of sorts, she manages 15 hectares of vines that produce Sauvignon Blanc, Chasselas and Pinot Noir.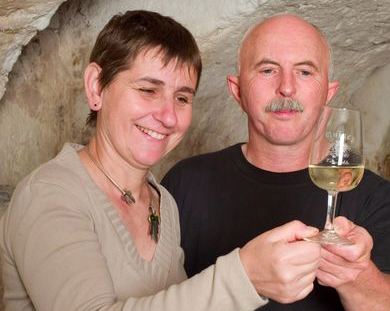 Maryline Marchand (right) of Quincy's Domaine de Villalin is a fifth generation winemaker, and now runs the family business and with husband Jean-Jacques. Having vigneron ancestors who have worked the vines there since 1806, she comes from a bloodline of Quincy industry pioneers and is cousin to the renowned winemaker Jacques Rouzé. Not only is she highly sensitive to biodiversity and respect for nature, but she and her husband are also responsible for reviving the forgotten local grape known as Genouillet. They are currently working with officials in hopes of achieving the grape's recognition as a varietal for the AOC.
Out of all the AOCs in Centre-Loire, the most spellbinding examples are found in Quincy and Reuilly. With Sancerre just around the corner, the pressure is on as both Quincy and Reuilly have extremely large shoes to fill year after year. Nevertheless, nothing seems to jolt these fearless women from doing what they do best: making outstanding wine.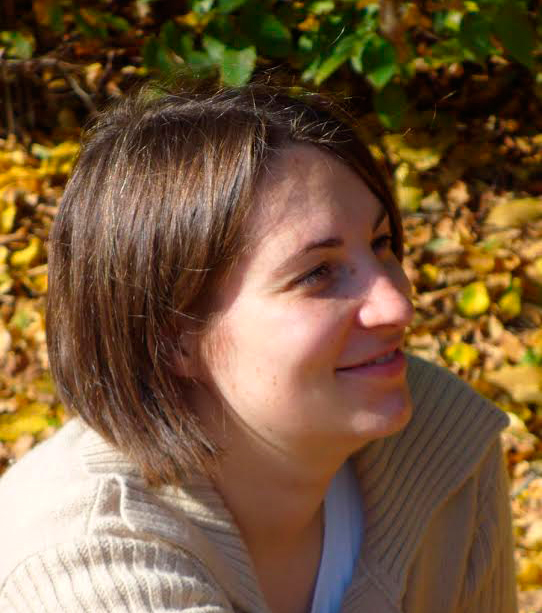 Adèle Rouzé (left), daughter of renowned Quincy producer Jacques Rouzé, had long worked with her parents and brother in producing their family's highly respected wines. But she soon realized that she wanted something more. After completing her winemaking studies in Bordeaux, she returned home with an idea of the cuvee that she wanted to produce. And thus eight years ago, with her father's allowance of some southern facing old vine parcels, she began producing her own unique style of wine.
Yielding averages of 45 hl/ha, Adèle allows a 24-hour cold soak period in order to maximize the aromas from the skins. She pays meticulous attention to eliminating the last juice of the pressing that contains the bitter herbal flavors. Then raising the tank temperature without the addition of any artificial yeasts, the wine is fermented dry, racked once, aged on its lees, fined with bentonite, filtered and cold stabilized.
This girl knows what she's doing. Her entire production is petite enough to fit into one tank and fills up about 8,000 bottles per vintage. Her goal was to produce wines with the purest expression of terroir and finesse. In tasting her 2013 vintage, I found it to be just that – delicate and tart with refreshing notes of green apple and wild grasses. Today, Adèle continues to work closely with her family in making their wine.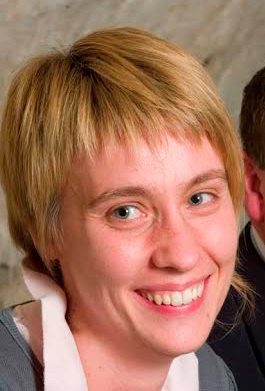 Powerhouse Virginie Bigonneau (right) is truly a tale of two AOCs. Daughter of celebrated winemaker Gérard Bigonneau, she works alongside her father in the production of their wines from Quincy and Reuilly. Gérard had joined forces with a group of Quincy winemakers to create the cooperative Cave Romane de Brinay where they could vinificate their grapes separately while under the same roof. After completing her studies and then working in Alsace, Virginie returned to Loire and worked as an oenologist for the co-op. Following a promising and successful run, this dynamic father-daughter duo decided to create their own winery, Domaine Bigonneau.
But her impressive story doesn't end there. Last year, Virginie was appointed as president of the Reuilly appellation, making her the very first woman to ever hold this title in all of Centre-Loire. As president of Reuilly AOC, she works very hard with a bureau of elected winemakers to strategize the appellation's quality, economics, and local promotion.
Producing wine in Quincy, being a part of Reuilly's new groundbreaking generation of winemakers, and simultaneously being the president of an AOC... there isn't anything this lady can't do. And even in dealing with a near tragic vintage in Loire, Domaine Bigonneau has shed some light on 2013 as their wines turned out to be beautifully refined with notes of grapefruit, iris and a white peppery backbone.
Over the years, in competing with the likes of Sancerre and Pouilly-Fumé, Quincy and Reuilly have increasingly amped up the quality of their wines. The rise of women winemakers has been the key. Like industry game changers Heidi Barrett and Cathy Corison of Napa, as well as several other women across the globe, these ladies of Centre-Loire are truly exemplifying what gender equality in winemaking can do.
And they are doing it in a way that is as naturally charming as the soft rolling hills of Loire.