Located in the ancient winemaking Rioja winemaking town of Haro RODA is a relative newcomer to the scene having been founded in 1987. It also makes a proponent of a more modern approach to winemaking. Writing in Grape Collective, Kristen Bieler describes RODA's modern winemaking approach as: "Roda makes wines that are big, bold and graphite-laced—a combination of earthy minerality and ripe, clean fruit."
Grape Collective talks to winemaker Carlos Díez de la Concepción about coming combining traditional and modern winemaking philosophies.
Grape Collective: How did you get to become a winemaker at RODA?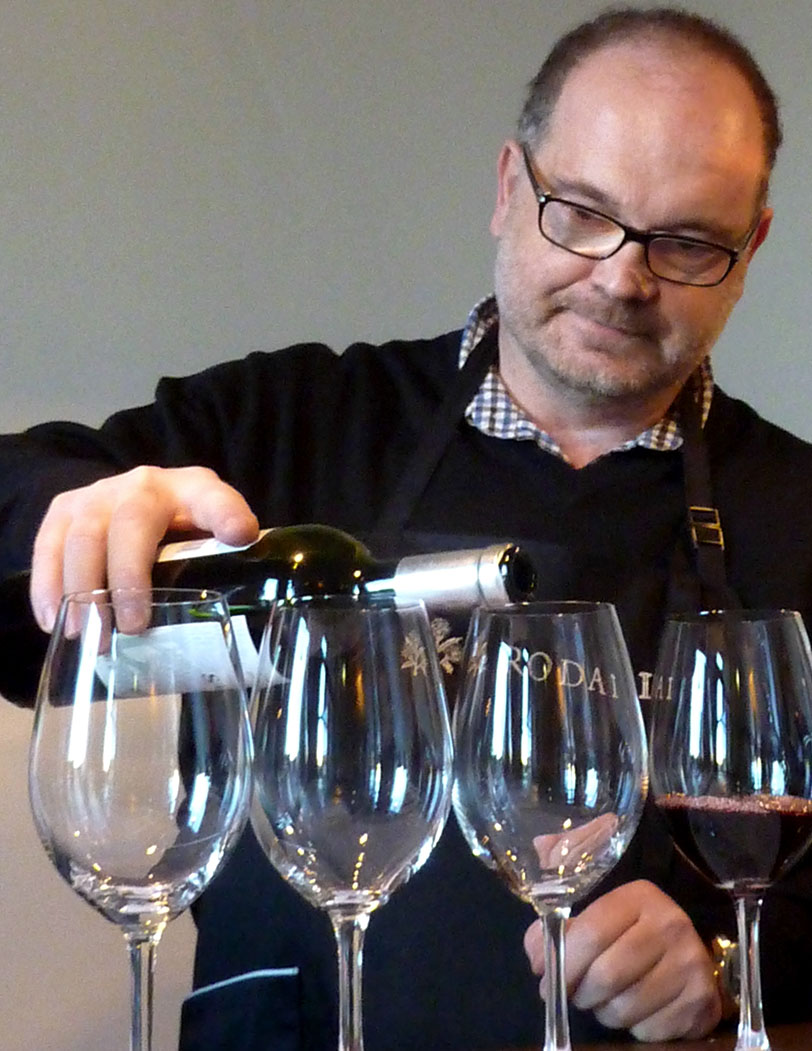 Carlos Díez de la Concepción: I am the technical director of Bodegas Roda and I joined the project in June of the year '91. Previously I did studies of Agricultural Engineering in Zaragoza, later I did a Master of Oenology in Valencia.
As I said I joined the project in the year '91 and it was a very innovative project, it was about making a different wine with different characteristics and for that it was necessary to work a different viticulture and a different oenology. Well and that is where we put the effort from those years and in fact in viticulture, we traced a viticulture thinking a little bit in the past and in the future. In fact the formation we went for was the classic Rioja bush vine, which is a formation that practically in Rioja it is disappearing, replaced by trellised viticulture, which is technically much more comfortable.
In addition to focusing on the bush vine, we went for a viticulture in which we gave much importance to the type of soils, poor soils, with very good condensations, with high density, looking for a concentration in the wines that we see in the cellar at the time of extracting this concentration.
Thinking a bit about oenology, we also thought about a little different winery, all the making is done in wood, also thinking a bit about the past, it's a combination of past and future too, wood was what our grandparents used, but this wood is accompanied by the most modern technology in terms of temperature control and control of the wine pumping over, it's a combination of future and past looking for a slightly different wine, enhancing the terroir of our area.
We make an elaboration of 17 different terroirs, 17 landscapes and we try that each vintage corresponds to that climatic vintage of these 17 landscapes. In our case we don't add nor mix 15% of other vintages to improve certain vintages, we have it totally forbidden, precisely thinking that each vintage corresponds to the climatic vintage of that year, which is the reality of each vintage.
As for oenology, another of the differential characteristics of our wines, drawn from the beginning is the fact that we use French oak. Traditionally in Rioja American oak has been used, in our case we made a series of tests, and the French oak gave us the best results for this type of wine. Another distinctive feature may be the fact of making the malolactic in barrels, which is a novelty also in Rioja, in most of our wines we do the malolactic fermentation in barrels because we understand that it produces much creamier wines, easier to drink.
As regarding oenology, another important characteristic is the fact that we use a relatively high percentage of new barrels, we are speaking between 30 and 40% for certain wines, in the case of Roda I we use those percentages, for the case of Sela which is a less structured wine with more characteristics of a young wine, we use 100% of almost new barrels and for the case of Cirsion, which is one of our most particular wines, the result of a research project about the polymerization of tannins, in this case we use a 100% new barrels, it is a wine with a power that supports this barrel percentage. I don't know what else-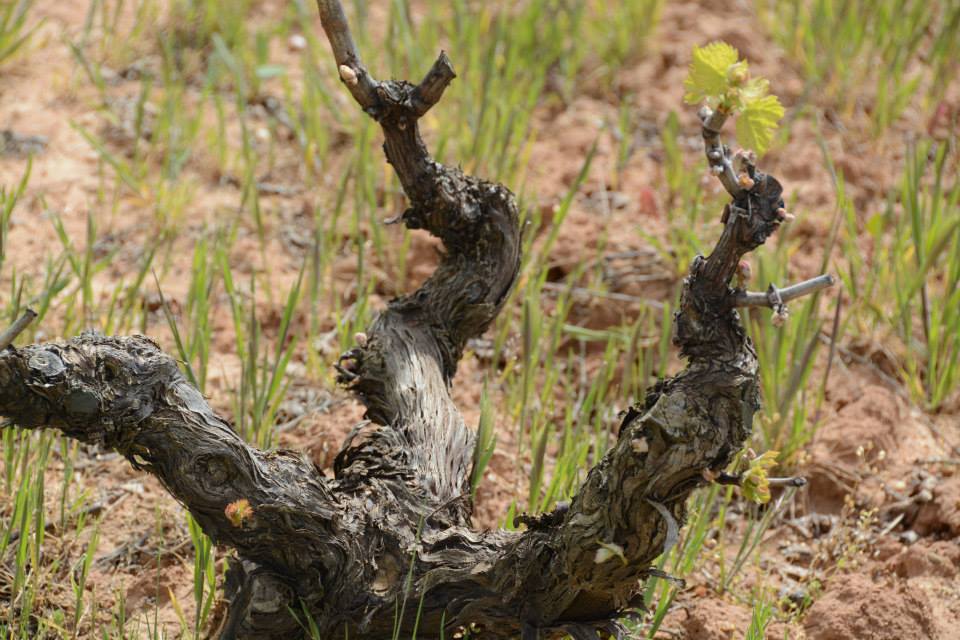 How about talking a little bit about influences from other countries and the other regions of Spain.
Well, influences, from the start we had a clear goal, very clear and that is that these different wines that we were looking for had to fulfill an important premise that was that they were wines that from the first moment of release to the market, were pleasant to drink, they should be pleasant from the start, contrary to certain wines that are from other very famous origins, but that are characterized precisely on the opposite because they go out to the market with the idea that the consumer buys them, ages them in their cellar and after two, three, four, five years it is at an appropriate time to taste and give pleasure.
In our case, the objective was completely the opposite. The wines from the first moment of their release to the market had to be pleasant wines. On the other hand it is also about that they are wines that do not have an expiration or are pleasant from the beginning and that are durable in time, that over time have an evolution, that do not expire.
These two objectives were very clear and based on these, how can you look at it? Well, I think we have to make a mix because as I said, very famous wines that since its inception are hard and you have to grow old, we have that in France for example we found wines of this type, but there are also wines of this other type, more pleasant, that was a bit of the fundamental objective.
Our French influence? Well, yes it has some weight, in our case and in Rioja in general, a French influence has been marked for a lot of years. I think that most of the influence can come from here, but more than influence of determined origin, I insist that the fact of producing pleasant wines from the beginning. That is seen in many regions of the world and I think it is not associated with no specific region, it is a fundamental issue and it is not related to any origin.
One of the French guidelines we see? As for the origin of the oaks, yes it is a peculiarity of Roda and certainly occurs because in the beginning, in those years that passed from when we started working on the project until we had the wines, different oaks were tested and French oak won in terms of satisfaction of its evolution of wines compared to American oak. It displaced American oak and actually the 100% of oak we use is French. But, influences? I believe that the main influence is this parameter of having wines easy to drink and not the influence of a certain zone.
How should one pair your wines?
Well, in terms of pairing our wines, I think that precisely because of the character I've said of being easy to drink and its kindness, they are quite easy to pair. It is clear that in terms of structure, we have an evolution of Sela, that can be the wine with a simpler structure, to the Cirsion that has a tremendous structure, within that structure, the pairing of a softer wine with a milder food, it can make sense to drink a Sela.
A Sela wine combines well with anything because it is a very simple wine, very easy, very friendly and that can go from the simplest fish to a meat with more consistency, with a sauce perhaps a little more powerful. It has a tremendous range of pairings.
In the case of Roda I, which are more structured wines, there may be paired with a plate with a little more consistency so that the wine adapts more. A meat with a certain strong sauce, can better pair with a Roda I of this structure. And the Cirsion, well, there are possibilities to pair it with also food of some power and there are many people who relate it even as a dessert wine, with a sweet and a dessert—and also phenomenally with cheese, with a dessert also. It is a wine that because of its volume, its large volume, its satiety, it's a wine to finish a meal, it works phenomenally, it is a wine that to call it dessert wine maybe it's a bit exaggerated but it works very well to finish a meal and have a feeling of fullness, a Cirsion is the end of a spectacular meal, a long wine that leaves a perfect memory for a good meal.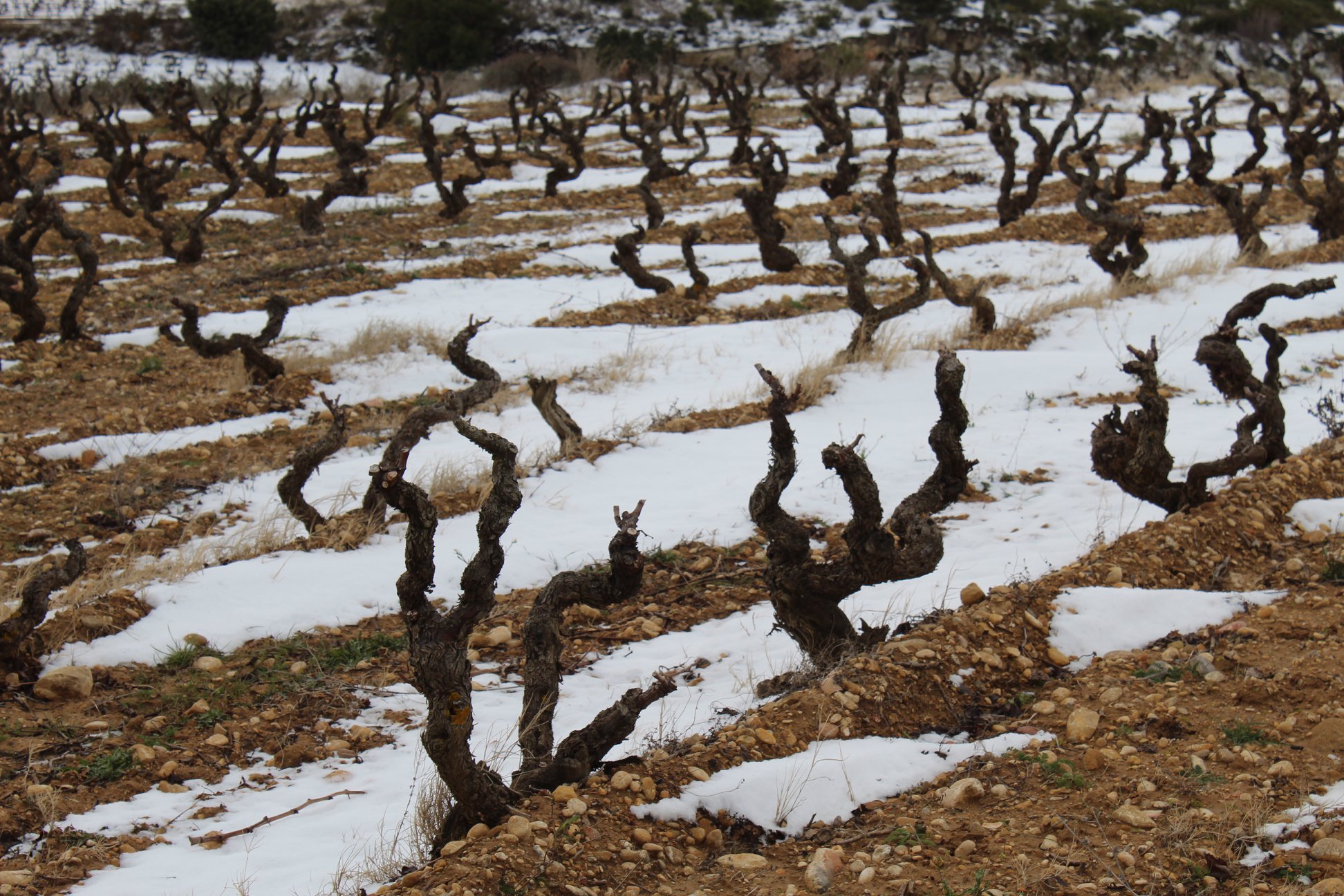 Other than Rioja what other wines do you enjoy?
Well, that's why talking about brands is a bit more complicated, but in regions, in Rioja of course there are many wines of a similar line that gives us much satisfaction. Another area that we also work and that we like is Ribera del Duero. In Ribera del Duero, fortunately, they are also now working on a line of wines a little different from what traditional wines have been in terms of working a little on the subject of tannins and polyphenols and making wines easier to drink and there are great wines from Ribera, there is a series of wines that give us tremendous satisfaction.
In other areas of Spain? Well fortunately the variety of wines there are in Spain-- I believe that currently in almost all regions there are wines that are satisfying, practically in all regions. Even regions that were a bit marginal and that were not associated with quality, because there are now quality wines and wines to give pleasure.
Starting in the area of Valencia, for example, which was a bulk area, its wines were not associated with quality, but now there are interesting wines. Priorat of course, there is also a series of wines that are I believe to be of high quality. More Spanish areas? In the Bierzo, which is a relatively new area.
Fortunately, we have wines that I believe to be of high quality in all the wine regions and if we speak at a global level, again, we have the new viticulture that we seemed to have in the background, is now also giving important and high quality wines in areas such as California or Australia, there are also interesting wines.