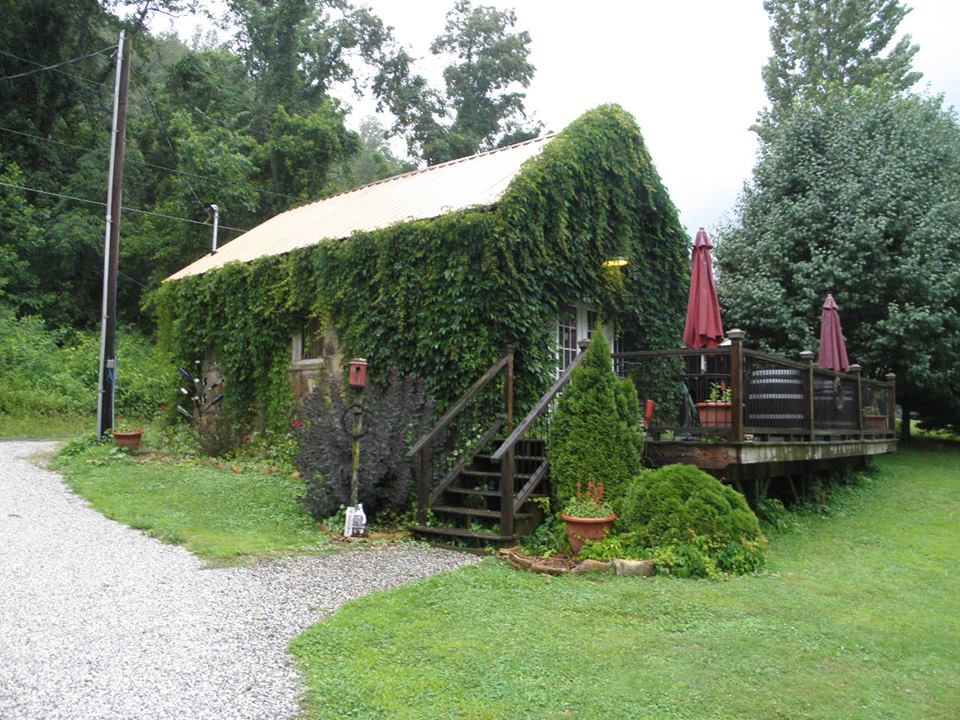 Are you tired of sprawling wine estates? All that walking from tasting room to barrel room? The long trek back to the parking lot? Well you need to pay a visit to North Carolina's Calaboose Cellars, a winery that once served as a jail. They are America's smallest freestanding, complete winery. The 300 square-foot facility packs in a bathroom, lab, sink, computer, tasting bar, tanks, carboys and finished wine, as well equipment storage on the ground and in a loft.
If you're looking to bring a tour bus full of wine tasters to Calaboose Cellars, you might want rethink that, or go in shifts. Looks like about 17 people is the most they're ever had (or had room for) at once. As a former jail, however, I do not know how many prisoners the building could hold at a time. Though I bet the convicts didn't get to taste any wine.
So what kind of wine will you find at Calaboose Cellars? They've got Norton, Chambourcin, Seyval Blanc, Catawba, a red and a white blend, along with some fruit wines.
And Calaboose is just one of many wineries in North Carolina. In fact, the Citizen-Times notes that while there are 110 breweries in the state, the number of wineries in North Carolina is 129.
Have you had any wines from North Carolina? And what do you think of hybrid grapes?