Hidden away in the heart of Croatia, nestled among the rolling hills of Plešivica, lies the enchanting Tomac Winery. This family-owned winery is a true gem of Croatian viticulture, producing wines that have garnered international acclaim and captured the essence of the region's rich winemaking tradition. With a history dating back several generations, Tomac Winery has become a symbol of excellence.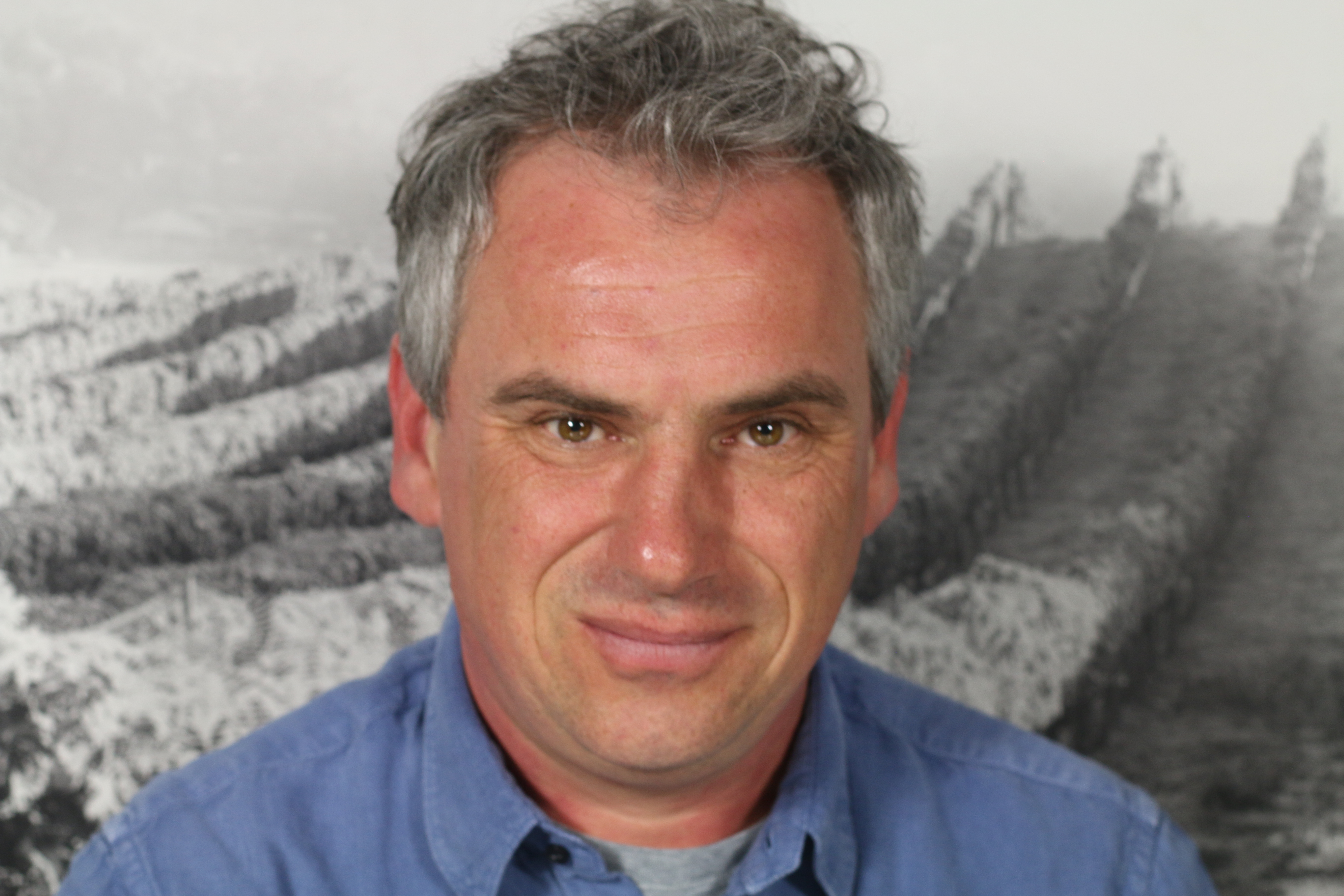 The story of Tomac Winery begins with the Tomac family's deep-rooted connection to the land. Located just a short drive from the capital city of Zagreb, the Plešivica region offers the perfect terroir for grape cultivation, with its limestone-rich soils and a climate that balances warm days and cool nights. This unique combination of factors provides the ideal conditions for the growth of indigenous grape varieties, such as Graševina and Plavac Žuti, as well as international varieties like Chardonnay and Riesling.
(Tomislav Tomac)
What sets Tomac Winery apart is its unwavering commitment to organic and biodynamic farming practices. For generations the Tomac family has been cultivating their vineyards without the use of synthetic pesticides or fertilizers.
The winery's portfolio boasts a wide range of wines, each a testament to the Tomac family's expertise and passion for winemaking. Among their most celebrated offerings is the Tomac Amfora, a unique sparkling white wine fermented and aged in clay amphorae which was included in Decanter Magazine's Most exciting wines of 2016.
The Tomac Winery embodies the very essence of Croatian winemaking. Grape Collective talks to Tomislav Tomac about Croatia's winemaking heritage.
Christopher Barnes: Where in Croatia is your winery located?
Tomislav Tomac: So the name of the region where I live and where my family produces wine is Plešivica. It's a little bit west of Zagreb, the capital of Croatia. Plešivica has a long tradition of wine growing. And it's not a big region, all the wines today are very authentic because the producers are the workers in the vineyard and the workers in the winery. All of the wines from this area are very authentic.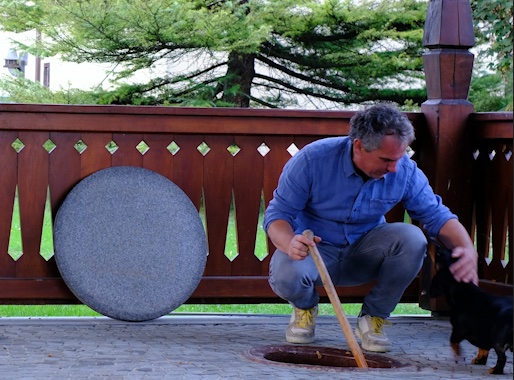 What types of wines do you make?
What we are producing here is sparkling wines by méthode champenoise. We have very good Riesling here. We have some old varieties which are coming from the time when Croatia was part of the Austro-Hungarian Empire. So here you can find Graševina, Roter Veltliner, Plavac Žuti, Welschriesling and many others. So we are combining these old varieties with some traditional international varieties like Pinot Noir, Riesling and Sauvignon.
Tell us about the history of winemaking in Croatia.
If we speak about the wine history of Croatia, I can tell you that Croatia is one of the oldest countries with traditional wine growing. So when you see that wine production or wine growing starts from a place in Georgia and Armenia, then it came to Greece, and then to Dalmatia and the rest of Croatia.
So the tradition of wine growing in Croatia is very long, and it changes over time. And what I can tell you about my region is that before World War 2 we were part of the Austro-Hungarian Empire. And at this time every family in my village was totally agricultural. And normally they were selling the wine to get some money. And in my opinion of what was happening before, it was very close to the rest of Europe at this time, for example, to Italy and France, the style of winemaking.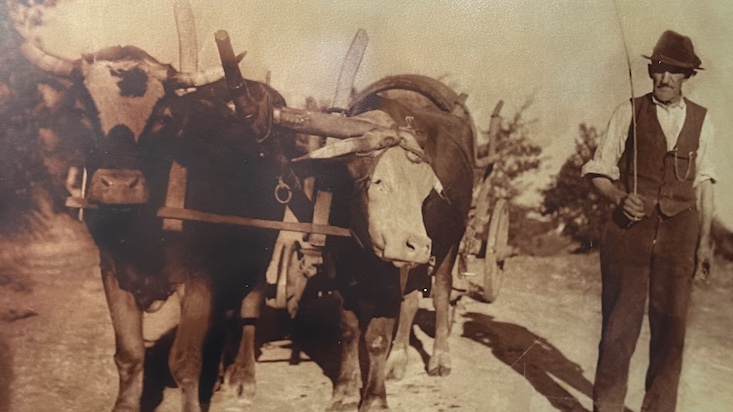 Then we have a Second World War. And after that, in the period of communism, Yugoslavia, it was different politics and there was pressure that the wine growers should produce much more quantity than quality. And we started to change this in 1980. My father started to bottle the wine under the family name, and we decreased the yield to get the higher quality and then we started to plant the new varieties. It was good that we stayed true farmers and we never changed to some easier way of agriculture.
We were never using herbicides. We didn't use fertilizers because we knew how to make it in an organic way. The last thing we did was change to biodynamic farming four years ago. We started with one Italian consultant. His name is Michael Lorenzetti, and today we have four years of biodynamic experience, which I think is the highest level of understanding of nature. In the end, when you do it this way you can really get the reflection of your soil.
How did communism impact the people and the winemaking culture?
In a period when we were part of Yugoslavia we had communism. But it was a different political system. Croatia had the luck that we are close to the rest of Europe so it was not as typically communist as it was in some countries, which are closer to Russia. Because I think that we were living normally in Yugoslavia, we were more free during communism than some of these other Soviet countries. But still it was not easy. We couldn't sell the wine like a private wine winery. We had to sell the grapes to a cooperative, and it was not what we wanted. But you have to adjust yourself in these times. So, I mean when I listen to my father, it was totally different than it is today. Today we can say that we are really free to do what we want.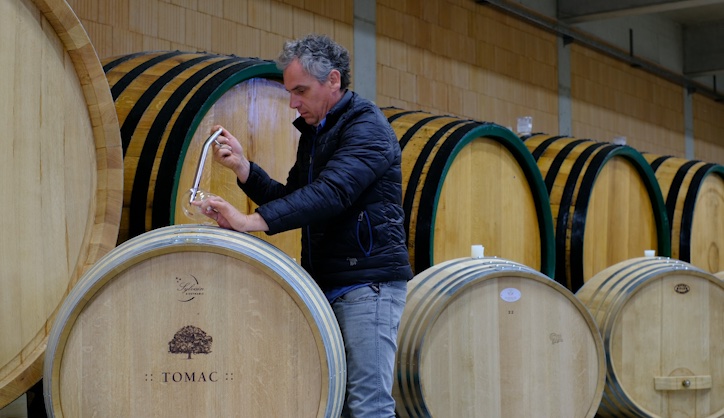 And there is no reason that my region is not as good as somewhere in France or somewhere else. But in the period of the communist system, we were not able to make the kind of high level, high quality wines. And when you ask the older people, somebody will tell you that it was better before and somebody will tell it is better now. It is different now. It's not the same for everybody, you know.
Who was Tito?
TIto was a leader of former Yugoslavia. He was Croatian, but he lived in Belgrade and he was more loved by the Serbians than by the Croatians. What I heard is that he knew how to balance between America and Russia. So this was good. And the bad side is that he was forcing this communist system. And in one way he was maybe a good balance there between the western and the eastern philosophies.
And explain Yugoslavia.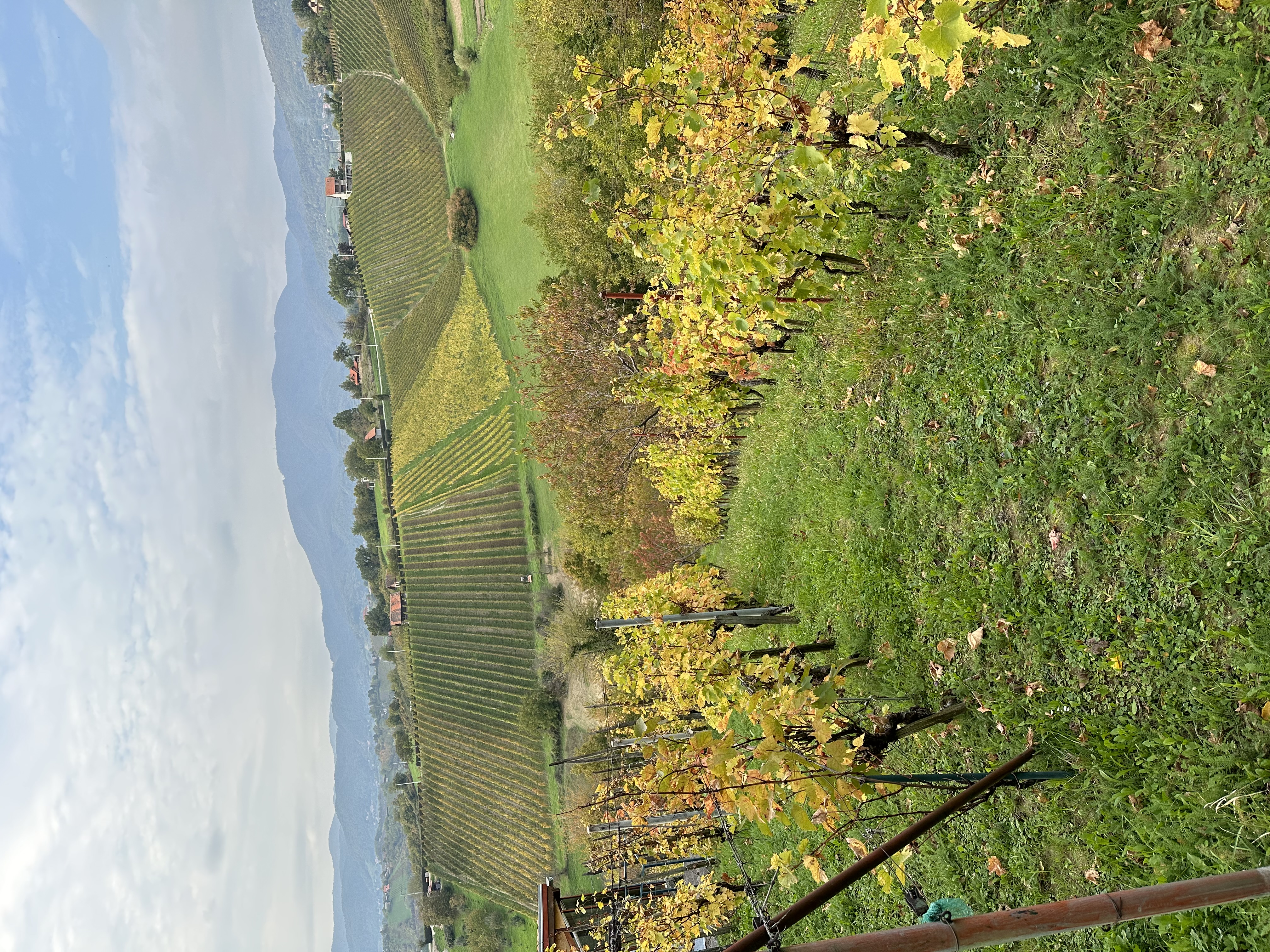 These small countries are together because they wanted to be stronger, and then because they wanted to be against the Austro-Hungarian Empire, because we have a similar language and, you know, we are Slovenes. There was some logic to this at this time, but in the end we saw that everybody's too different and that we have to continue as separate little countries. So in the future it looks like we will all be together as part of the European Union, so things are moving that way now.
How was your region affected by the war?
My region during the last war was not directly in the war, but many people from here went to fight for the country. And the war was like every other war, a disaster. I was like 12, 13 years old at this time. I remember very well. Some of the people who were friends with my parents and they do not live anymore. So it was a difficult time, but my region was not directly hit by war. Same as Zagreb, it was not directly the place where the war was the strongest.
How was the transition to independence?
For my family, it was not a big difference, because we just continued to work our jobs because we were farmers before and we are farmers today. We didn't get any land from privatization. We were buying the land from our neighbors. And you know, privatization is not a hundred percent good. Some people get something for free, and they maybe destroy it later. Some factories or in my business, some vineyards, they get almost for free. Some things are good. Some factories are even better than they were before.
How do you see the future?
The future of Croatian wines for now looks very good because it's developing really fast. I have a feeling that we want to catch what we were missing before, and it's a really good combination of tradition and knowledge about how you can be a good grape grower and winemaker.
And we also have a very good tourist season where we can sell the wine and also where we can present our wines to the rest of the world. And now it starts to open to the rest of the world. I know some of the winemakers were selling abroad before but in my family, we started a few years ago to sell our wines internationally and now we are present on tables of the best restaurants around the world.
In one way we are very happy that we didn't destroy our soil. And I think that this is the most important because if you treat your soil for a long time with these chemicals, then the soil needs a long period to recover. But we never had this chemical way of treating the soil. Now we have a better understanding of the process of wine growing. And then we continue in the cellar to bring out the authentic terroir or let me say the taste of the Plešivica region. It's a region where we could be very successful because the tradition of this region is very long, and this is a really good place for making wine.