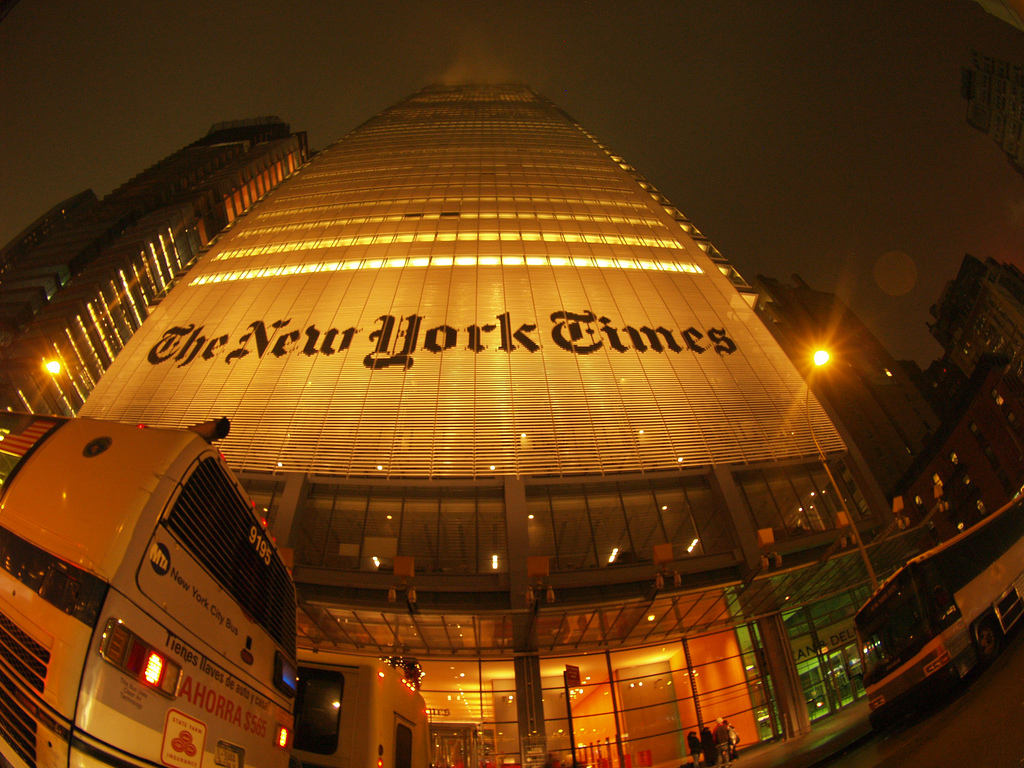 No recent column has generated such discussion about wine as one by The New York Times Wine Critic Eric Asimov, who responds to the frustration some readers feel when they can't get the wines he recommends in a post entitled, "Why Can't You Find That Wine?" Asimov ably states that he is not interested in compromising his recommendations for the sake of availability. Combing through the 76 comments (as of 4pm PST), here are five of the most interesting--humorous, contrarian, or in agreement--that contribute to a lively debate.

I applaud Eric's stick-to-it-iveness. His business is recommending wines readers will find pleasure in, not wines readers will simply find. --Winethropology, NYC

As a regular reader of this column, as well as Asimov's book and many other wine books (e.g. Theise, Rosenthal, Lynch), there comes the awareness of the often annoying balance between your budget, taste, dreams, and availability. There is no wine collector whose cellar is not full of compromises. As a novice, you buy for brand, label, budget. In the intermediate stage, you buy for taste, region, varietal, vintage, pairing. As a master, you buy for the narrative of the grower/producer, terroir. So in reading any wine book or article, add it to your body of wisdom and not your shopping list. Look for a Savennieres but not Eric's choices, rather, find one with a story you can connect to. That story makes the enjoyment of wine a connective experience, not a frustrating label hunt. We can dream of dating a Hollywood Star ('45 Latour?) but the reality is that love is found in what is local and humble. --Josh, Louisville, CO

A movie critic reviews the best, the mediocre and the worst, whether blockbusters or art films, which are available either in theaters or video. Why should wine critics be any different? Yes, by all means, tell us which wines you think are the best. But why not also include in a separate list the best of easily available wines?

I think you're missing an important point: Most people don't have the time to search out obscure bottles of superior wines. But they also don't want to be screwed over when they buy a bottle. It's good that you have your standards, but given the constraints most people face in trying to find a good wine, how is "the simple solution — choosing only wines that are easy to find — ... worse than the problem"?

And so we are stuck with what we can get at Trader Joe's or another supermarket, and oftentimes the wines are poor enough that we end up with a $20 bottle of cooking wine. And frankly, our local wine shops - which require an extra stop complete with time, traffic and parking problems - haven't proven to be much better in making recommendations, only their mistakes come at a higher price. I think you have to broaden your vision of what your duty as a wine critic entails. As it is, the only people who can truly benefit consistently from your reviews are those with time and money and possibly even someone to shop for them. I call that elitism - and that's a term often applied to and well earned by wine critics. --William LeGro, Los Angeles

One must develop a relationship with their local wine shop. Perhaps not the closest shop, but the one with good help that listens and can put a bottle in your hand that you should try. Taking Eric's suggestions to the shop would undoubtedly put some good alternatives in your basket; indeed, a smart shop owner will be ready for customers toting the latest edition of The Pour. Reading this column will get the adventurous wine consumer down the path of enlightenment, but there is still some work to be done. --CL, Denver, CO

This is the ultimate in first-world problems. I am not going to lose any sleep over it. --barbara8101, Philadelphia
Jameson Fink has a decade of wine industry and blogging experience. Saveur Magazine nominated his site, jamesonfink.com, for a 2013 Best Food Blog Award in the Wine/Beer Category. He is a tireless advocate for year-round rosé consumption and enjoys a glass of Champagne alongside a bowl of popcorn.