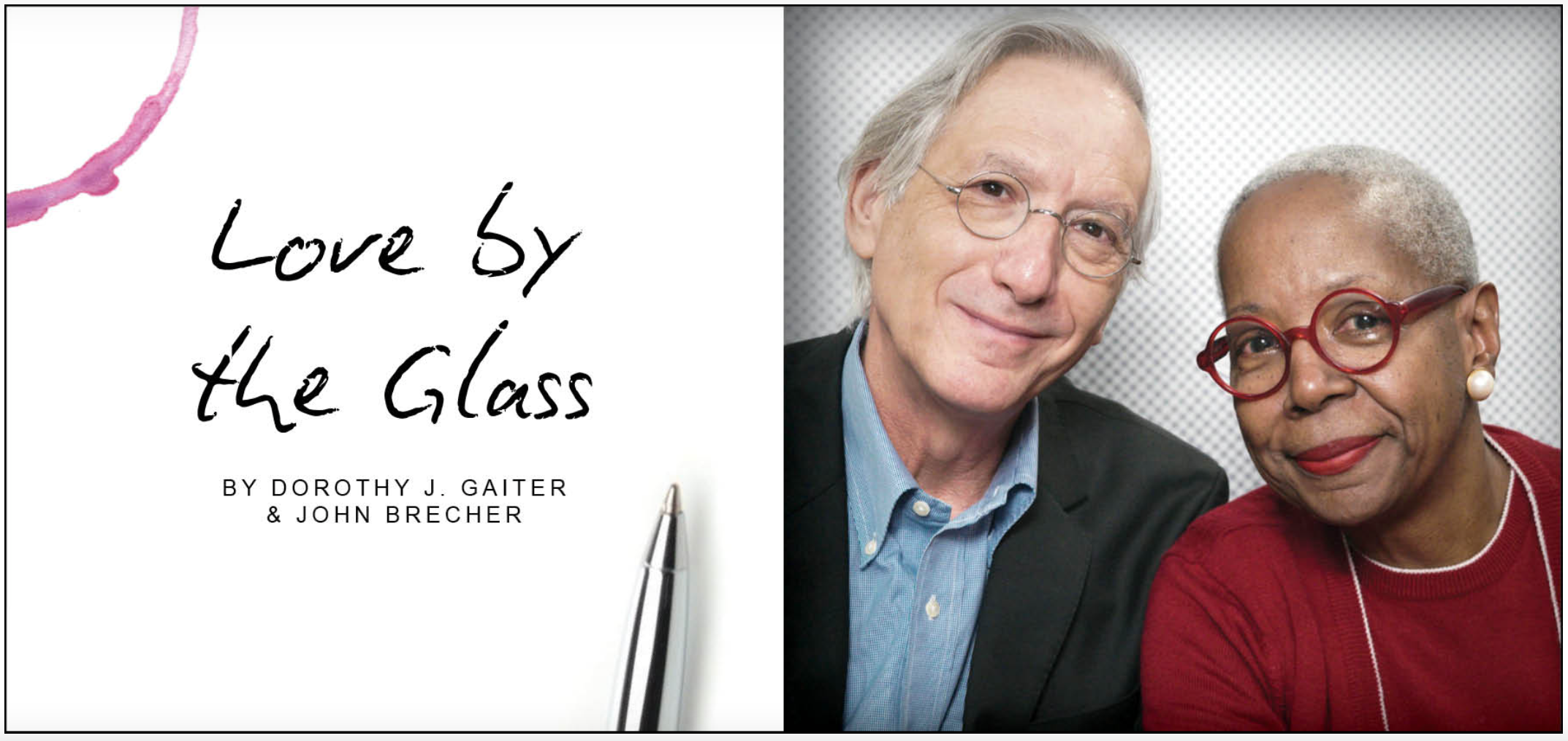 Is anyone out there who attended the Simon & Garfunkel concert in Central Park in 1981? We were so young, but even back then we knew that music in the park demanded special wines, so we took two treasures. When the New York Philharmonic played in Central Park recently, we opened another treasure: a 2004 Syrah from Dunham Cellars in Washington, which was just as complex and delicious as it was when we fell in love with it in its youth. Later, as we talked endlessly about the wine, we asked ourselves: Why don't we drink more wine from Washington?
Washington is the second-largest wine producer in the U.S. and we've been fans for a long time. In our last "Tastings" column for The Wall Street Journal in 2009, we wrote that three of our most delicious wines of the year were from Washington (Syrahs from Dunham, Owen Roe and Gramercy Cellars). So with this question in our minds, we bought a mixed case of Washington wines. We weren't particular. We just wanted the price to even out below $25, with a case discount.
We realize we have an East Coast bias, but it does seem to us that Washington wine doesn't get the buzz it deserves. Oregon is extremely buzzy because of what winemakers do with its signature grape, Pinot Noir, which has helped draw attention to its outstanding Chardonnay. The fast-emerging states of Texas and Virginia are on the tongues – literally and figuratively – of many wine-interested people.
We discussed all of this while we enjoyed the wines over a couple of weeks. They were generally excellent, as we expected, and good bargains, too, considering their thoughtfulness. Two especially spoke to us and, no surprise here, they were both Riesling. In our experience, our two favorite kinds of wines from Washington are Syrah and Riesling. And while we know that Riesling can be a hard sell from anywhere, it has certainly found a home in Washington, where it trailed only Cabernet Sauvignon and Chardonnay in tons picked in 2022, according to the official Washington grape report.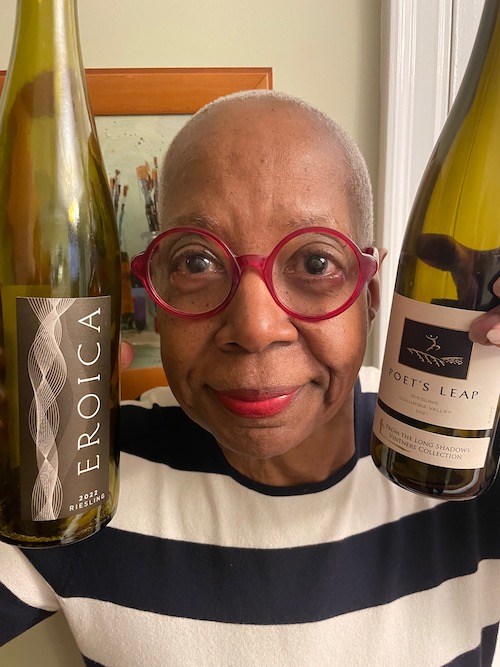 Two were old friends: Poet's Leap (Columbia Valley 2021), which we first had at a restaurant called Artist Point in Disney World some years ago, and Eroica (Columbia Valley 2022), which was a sensation when it was first introduced in 1999 as a collaboration between Washington's Chateau Ste. Michelle and the famous Dr. Ernst Loosen in Germany. That collaboration, using Washington grapes, was the brainchild of the late Allen Shoup when he was CEO of Chateau Ste. Michelle and working to help Washington's wine industry make its mark on the international stage. Both Rieslings were off-dry, with the kind of juicy acidity, freshness, and nice intensity – including a bit of a prickliness and minerality – that makes Riesling so very attractive to us.
(Dottie with Washington Rieslings)
Poet's Leap ($20) is a part of the Long Shadows Vintners Collection, which began as a collaboration of nine vintners brought together by Shoup in 2002, after leaving Ste. Michelle, to create special Washington wines. It is still owned by Shoup's family. Director of winemaking and viticulture and the sole winemaker for Long Shadows and its casual line, Nine Hats, is Gilles Nicault, who has been involved in Long Shadows from its start. He has worked in the Washington wine industry for almost 30 years, and before that made a name for himself as a winemaker in France, where he was born.
Chateau Ste. Michelle is part of Ste. Michelle Wine Estates, a giant in Washington wine that also owns or partners with many other wineries around the world. Its website says that when its 1972 Johannisberg Riesling won a Riesling blind tasting sponsored by The Los Angeles Times in 1974, that "made Chateau Ste. Michelle the leading Riesling producer in North America." It makes 20,000 cases of Eroica ($20). Katie Nelson is head winemaker/director of winemaking for Chateau Ste. Michelle and vice president of Washington winemaking for Ste. Michelle Wine Estates. She has been involved in the Washington wine industry since 1997.
We were eager to contact Nicault and Nelson to ask about Washington, Riesling and the impact of fires and other climate events that have hurt Washington along with many other winegrowing areas of the world. Their answers have been edited and condensed.
GC: We recently wrote about how terrible climate events are affecting wineries all over the world. Can you tell us what you have seen over the past few years?
Nelson: It is difficult to see a definitive trend in our climate over the past few years, even though we have had some warm vintages. This year, we're tracking on the warm and early side, similar to 2015. Last year was one of our coolest vintages since 2011, and the year before there was a scorching heat dome, which resulted in very low crop loads. The early October frost of 2019 and the smoke and fires of 2020 illustrate some of the recent events that have kept us on our toes.
(Katie Nelson with vines, photo credit Carina Skrobecki)
Nicault: The Columbia Valley isn't subject to the ocean temperate climate effect and has a harsher climate than places like the Willamette. The benefit of this is that we have been working with harsh weather for years and have been learning and have been prepared for such climate with canopy managing, varietals and clone selection, elevation and slope… One of the worst effects of climate change in my opinion are wildfires and we have been somewhat distant from these due to the lack of forest nearby.
GC: Do you have any experimental blocks of perhaps more heat-resistant varieties?
Nelson: More North slopes are being planted in recent years, as cooler AVAs are desired to preserve acidity in certain varietals. We are also planting more East & West row orientations to limit sun exposure on the clusters. As vineyards are beginning to be replanted in Washington, varietals are strategically being planted in the best sites.
Nicault: We have blocks in cool climate locations like the Yakima Valley for brightness and acidity and warmer sites for richness and maturation complexity. We work with varietals that do great in warm weather places like Bordeaux and Rhone and Italian varietals.
GC: Washington is the second-largest wine producing state, but we feel sometimes that it doesn't have the profile it deserves. Do you ever feel that way? If so, what can be done about that?
Nelson: Washington wines are phenomenal. Washington has a higher percentage of 90+ scores than most other wine producing regions. When I travel and talk about Washington wine, people think of rainy Seattle, and not the warm sunny climate of Eastern Washington where our grapes are grown. When I pour our wine for consumers, they are always amazed by the quality. I think we need to tell the Washington wine story more, and make sure to get our wines in front of people. Once they taste our wines, they become fast, loyal fans.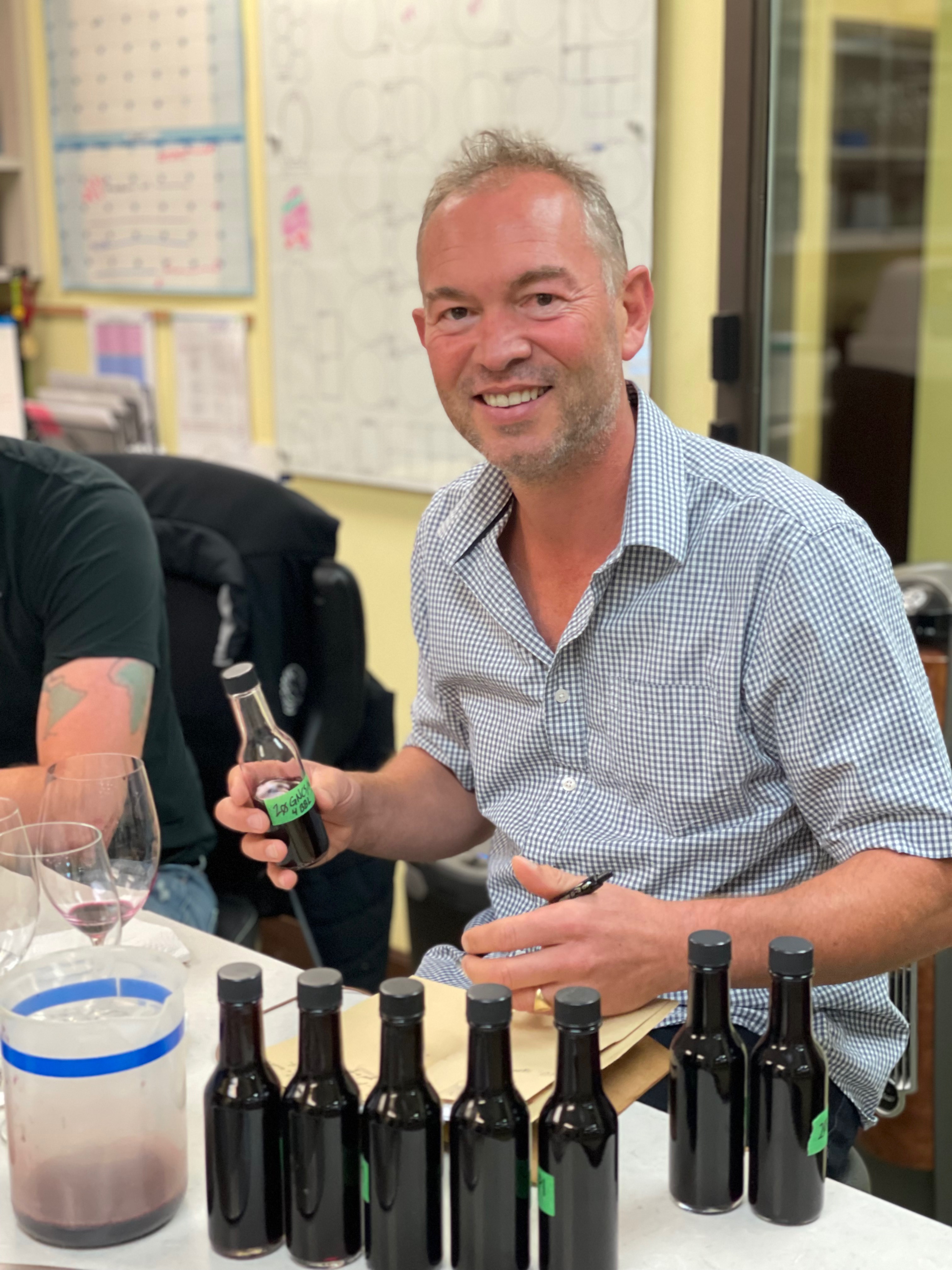 Nicault: Washington's wine industry came a long way over the last 30 years and we are now ideally placed for a bright future due to volumes we produce of amazing quality/price wines that get acclaim and recognition more than ever. So we need to keep producing high-end wines. Our success is shown by how many wineries from other places around the world are investing here.
(Gilles Nicault)
GC: Oregon has a signature grape -- Pinot Noir (though, of course, many other outstanding wines). We've always been partial to Washington Syrah and Riesling. Does Washington have signature grapes?
Nelson: Washington does so many varietals well. Funny enough, this is often what holds us back from being recognized in the wine world. Washington now has 20 AVAs, which add to the complexity of our Washington identity. We make complex and varied styles of Syrah, and also make elegant, ageable, concentrated Cabernets. Of course, our Riesling is some of the best in the world. I am so lucky to make wine in Washington, because nowhere in the world holds as much diversity in such proximity.
Nicault: Our diversity is an asset. That said, Cabernet Sauvignon is king. Syrah and Merlot are close behind. Sauvignon Blanc and Chardonnay are following the success Riesling has developed here over the years.
GC: So, Riesling. We have always found that it's a hard sell to our readers, despite the passionate support of so many wine lovers like us. Is that changing? How are sales?
Nelson: Chateau Ste. Michelle has been a Riesling leader for over 50 years, well before my career began in wine. Sales have been slowly increasing as more and more people see how versatile it can be and how well it pairs with food. Riesling is great with Mexican food, Asian food and Indian food! Here at Chateau Ste. Michelle, we make 9 different Rieslings in a vintage to showcase our range of Riesling style as well as the diversity of Washington's growing region. This year we launched a new Riesling under our Indian Wells tier, from the Yakima Valley AVA, which is where the first Riesling grape was planted in Washington state back in the '60s.
Nicault: Riesling is definitely a grape for the passionate lovers of racy wines with incredible minerality. Unfortunately, it is probably the wine that has seen the most abuse around the world, too, but I do believe in Riesling and Poet's Leap is a great example and testament to what a great Riesling can be. Sales for us [about 4,000 cases a year] are consistent and steady.
Dorothy J. Gaiter and John Brecher conceived and wrote The Wall Street Journal's wine column, "Tastings," from 1998 to 2010. Dorothy and John have been tasting and studying wine since 1973. In 2020, the University of California at Davis added their papers to the Warren Winiarski Wine Writers Collection in its library, which also includes the work of Hugh Johnson and Jancis Robinson. Dottie has had a distinguished career in journalism as a reporter, editor, columnist and editorial writer at The Miami Herald, The New York Times, and at The Journal. John was Page One Editor of The Journal, City Editor of The Miami Herald and a senior editor at Bloomberg News. They are well-known from their books and many television appearances, especially on Martha Stewart's show, and as the creators of the annual, international "Open That Bottle Night" celebration of wine and friendship. The first bottle they shared was André Cold Duck. They have two daughters.
Banner by Piers Parlett