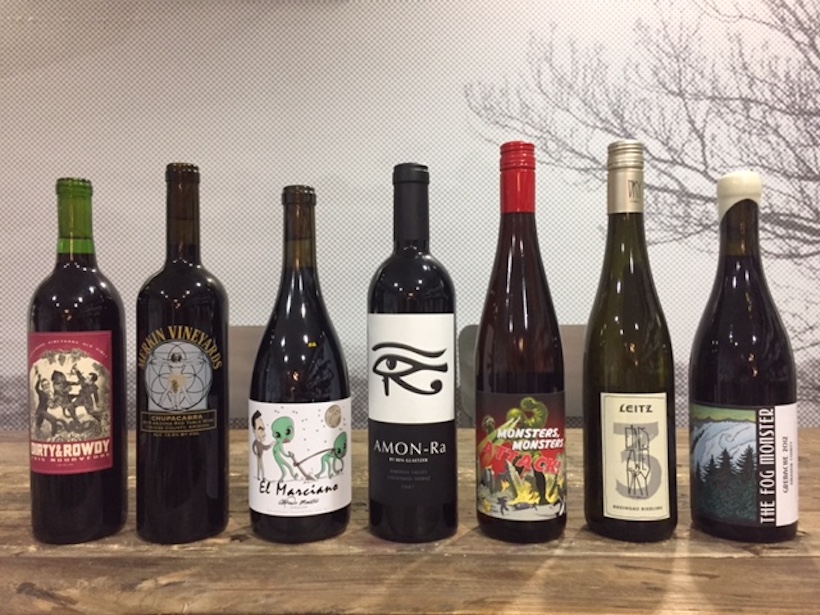 We've all seen them. You walk through your favorite liquor store, and there sits a bottle of wine with a name so ridiculous you can't help but stop and laugh. "What were they thinking?" goes through your head. "Why in the world would they name a wine that?!"
Well, they did it to get just that reaction out of you!
It's a clever marketing ploy. Give something a name so outrageous that people can't help but stop and notice. Make it really crazy, and they'll buy a bottle just to see what it tastes like….They got ya.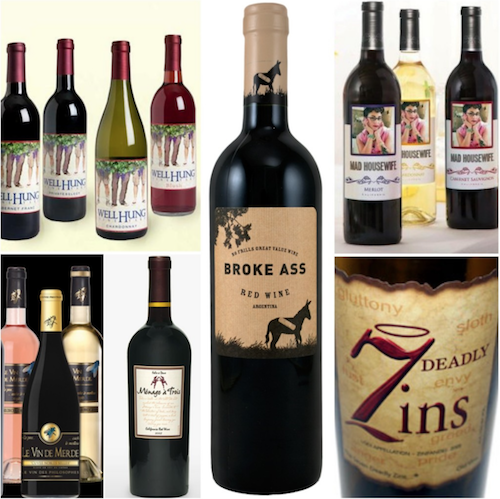 Of course, getting you to buy a bottle of wine because it has a silly name is only the half of it. I mean, let's face it; you might buy a single bottle for the chuckle of the name, but it's the taste, and quality, that is going to make you come back for more. Therein lies the true trick: making a wine so good that regardless of a gimmicky name, buyers will keep coming back for more. As we all know, that's not the easiest task.
For example, the list of "Bitch" wines is long; Bitch, Happy Bitch, Sweet Bitch, Sassy Bitch, and Feisty Bitch. Correspondingly, there is Fat Bastard, and Mad Bastard. There's Mad Housewife and Broke Ass, Ball Buster, Ménage à Trois, Fourplay, Big Pecker, even Marilyn Merlot. I could go on and on. Nothing is sacred. Not all have prospered.
Some, however, have not only grabbed our attention at Grape Collective, their quality has gotten us to bring them in for you to enjoy.
There is Dirty and Rowdy, from Get Yourself a Cast Iron Skillet. It's a blend of Mourvèdre from three vineyards. If you haven't had it, Mourvèdre is a big, meaty red, wonderful with gamey flavors. We like this one in particular.
From Caduceus Merkin Vineyards, we have the ever elusive, Chupacabra. A blend of Grenache, Syrah, and Mourvèdre. This big bold red, has fresh, intense flavors with excellent tannins.
El Marciano, (The Martian) by Alfredo Maestro, made from 70-year-old Garnacha vines, has good acidity, ripe red fruit elements, and nice minerality.
For all those Egyptophiles out there, there's Amon-Ra, from Ben Glaetzer of Australia; a wonderful, unfiltered Shiraz from the Barossa Valley.
Monsters, Monsters, Attack!, a beautiful Riesling from Clare Valley in Australia; produced by Some Young Punks, who also brought you, Double Love Trouble, The Squid's Fist, and Naked on Roller Skates. Eric Asimov said the 2015 was, "terrific," and we agree.
The Leitz Riesling, Eins, Zwei, Dry; may only give rise to a chuckle if you can also read German, but it's another mutual Eric Asimov, Grape Collective like, a truly smart dry Riesling.
And last but not least, The Fog Monster…..dun, dun, dun, dunnnnn! In this case though, it's not scary at all. In fact, it's a wonderful Grenache from Amador County, California. Wines of The Times says the 2012 is, "complex and compelling." We find it fresh, with red fruit and earthy notes, a great drinking wine.
These, and others, await your opinion, at Grape Collective.