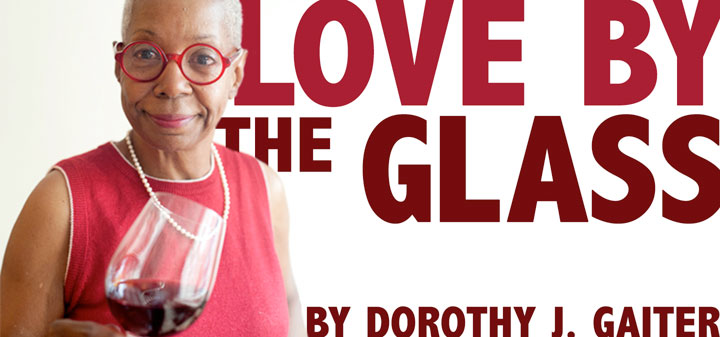 The old saw is that the way to make a small fortune in the wine business is to start with a large fortune. Many outstanding winemakers have paid a dear price for their passion. They have broken the bank.
But what if you own the bank? Jim Dierberg's family owns Missouri-based First Banks Inc., one of the largest privately owned bank holding companies in the U.S., with over 130 subsidiary branches. Dierberg, who retired from the day-to-day business in 2003 but is still chairman of the board, and his wife of 48 years, Mary, own Dierberg Vineyard in Santa Barbara County. Their 2011 Dierberg Santa Maria Valley Chardonnay rekindled my faith in California Chardonnay. The 2009 Cabernet Sauvignon, Happy Canyon, from Star Lane Vineyard, another of their properties in the county, was a stunner that reminded me of a fine Bordeaux.
The story of how Dierberg, a third-generation banker, became a winery owner starts with the Berlin Crisis—no, really. Stick with me. In 1961, fresh out of law school and in the Air National Guard, Dierberg was sent to Paris as part of President Kennedy's response to Soviet Premier Nikita Khrushchev's demand that the United States and its allies pull their troops out of West Berlin.
Walking around Paris in uniform, Dierberg encountered some Englishmen who back home were farmers. "They asked if I wanted to join them for dinner. I guess they felt sorry for me. I was by myself," he told me. "The first course was pig's tail soup, paired with a wine. Wooo. That was pretty good stuff. With each course there was a different wine. It was the first time wine had ever come up for me. I was in 4H, more of a beer-community background."
His eyes and palate opened, he decided to look up his mother's relatives in Alsace. "They were big into wine, too, and I'd go visit them and sit down to long dinners, three hours." Later trips took him to Germany, to visit his father's family, also wine lovers. With each visit, he came home dreaming.
In 1966, when he was 29, he took control of the bank, succeeding his father, who had succeeded his father, who in 1910 had purchased the bank, which was known then as Creve Coeur Farmers Bank. (The family's bank was then one office with assets of $10 million. Currently, the company reports assets of over $5 billion[MM1] .) Also in1966, Jim married Mary, having proposed to her on their second date.
In 1971, the Dierbergs went to Maifest in Hermann, Mo., and fell in love with the town. Back home in Creve Coeur, near St. Louis, he turned to Mary and suggested they buy a bank in Hermann "so we'd have a reason to visit." That's what they did. Civic leaders there suggested that as an important person in town now, he should take on a project and he went long—a multimillion dollar restoration of the 1852 Hermannhof Brewery, which had been closed since Prohibition. It and other buildings, including an inn on the property, are on the National Register of Historic Places, and he's restored it and built lots more. When the brewery project was done, he sought a beer company to rent it, "but there were no takers," he says. Eventually, someone suggested he make wine there, thus was born Hermannof Vineyards, which makes wines from native American grapes like Vidal Blanc and, of course, Norton, Missouri's fine red. "They told me that wine only got more valuable with time. And I thought, stupidly, well, that's the best business I ever heard of. It's like gold."
When the Dierbergs decided that they wanted to make wine with European varieties, especially Cabernet Sauvignon, they considered but rejected Napa and Bordeaux. He had been growing the family's banking business through acquisitions, and those purchases took him to Santa Barbara. "I asked what's the prettiest place in Santa Barbara and someone told me Happy Canyon Road" in the Santa Ynez Valley, he told me. Happy Canyon Ranch, onetime home to Roy Rogers' horse Trigger, was for sale, so they bought it in 1996 and planted Bordeaux varieties. With its high altitude and warm temperatures, it was ideal for Cabernet Sauvignon. In 1997, they bought and planted land in Santa Maria Valley and other acreage later in a region that eventually became famous for wine, the Santa Rita Hills. Then they hired some of the best winemaking talent in America, including Paul Skinner, the well-regarded vine nutrition and soil expert who laid out their vineyards. He suggested a mix of clones whose diversity makes for more complex wines.
"The Happy Canyon vineyard is a mile and a half long and it has different elevations," Dierberg told me. "I told Skinner that I wanted to make only one wine and have it be the best in the world." He said that Skinner told him that "there are many vineyards within that vineyard, many microclimates. By making only one wine, you'd be passing up many colors of the rainbow that you can give to an artist. Wouldn't you like to give that to an artist? "
Indeed he would. Happy Canyon produces 35 Cabernets, he told me, each one different, adding a unique taste, blended in varying proportions. The one I had had 77% Cabernet Sauvignon, 15% Cabernet Franc, and 8% Petit Verdot. The component varieties are aged separately for 20 months and then blended just before bottling. The Dierbergs sell off two-thirds of the grapes they grow. "It's part of that process to elevate your wines," he says. "Only use the best of the best."
A new winemaker, Tyler Thomas, started last summer. Dierberg told me that Thomas came to their attention in 2010 when his wines for Donelan Family Wines and its other entity, Pax Wines, won extraordinary scores, including a 100, from Robert Parker. Dierberg says Thomas's first wine for them, a Sauvignon Blanc, should be out later this year.
The Chardonnay was elegant, with judicious oak and acidity that, coupled with the rich fruit, made for a bold success. The Cabernet Sauvignon had deep, intense, red and black cherry fruit, with an underpinning of lean minerality that made me think with each sip.
Years ago, a reporter asked Dierberg, "What would you rather do: make money or make wine?"
His answer? "I'd rather do both, and I do both."
Dorothy J. Gaiter conceived and wrote The Wall Street Journal's wine column, "Tastings," from 1998 to 2010 with her husband, John Brecher. She has been tasting and studying wine since 1973. She has had a distinguished career in journalism as a reporter, editor, columnist and editorial writer at The Miami Herald and The New York Times as well as at The Journal.