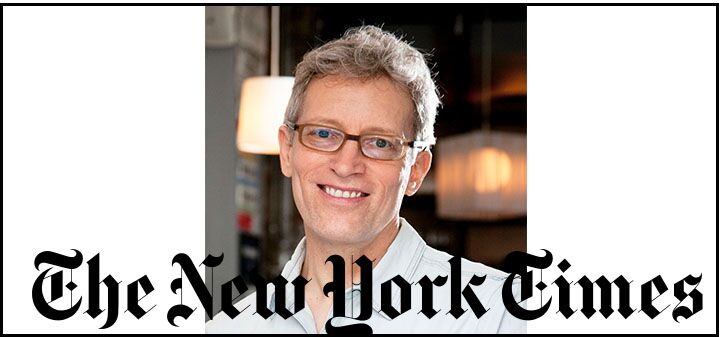 Recently, we thought it would be good to revisit the archives of Eric Asimov's wonderful "Wine School" column that he writes for the New York Times, and assemble some of the wines that he profiled which particularly spoke to us in one easy to find place. That said, continuing on from where we previously left off, this is Part II, or rather, more samplings taken from another batch of 5 reds, and 5 whites that Asimov covered. Hopefully, this will inspire you to try some of the fantastic wines and Producers that he shed further light on. They may be wines that you are already famiiar with, or could be some that you otherwise may have either overlooked in the past, or perhaps, may have not have even discovered yet.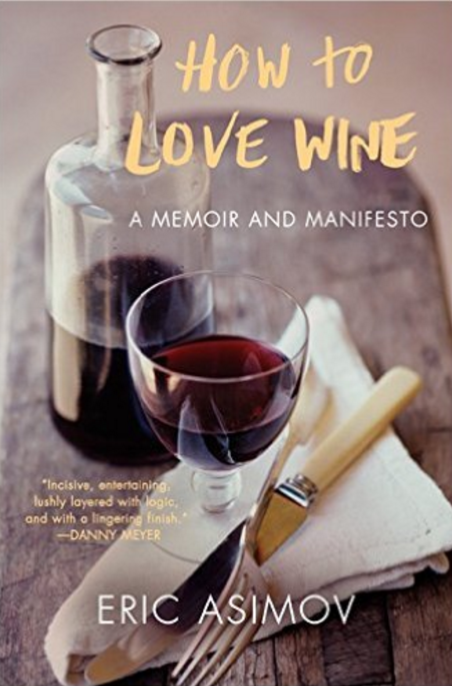 The title of each section links back to the original New York Times article. The links on the individual wines take you to a Winesearcher search results page where you can find opportunities to purchase the wines.
Reds
Aglianico (10/29/2015)
"Aglianico is an ancient grape, but it has gained the attention of the world only in recent decades as Italy began to realize the great and generous resource it had in its indigenous grapes." —Eric Asimov/New York Times Wine School
While Barolo and Barbaresco get all the attention, in this Wine School lesson, Asimov enlightens us with his thoughts on "perhaps Italy's least-known" grape—Aglianico. Likened to nebbiolo. This burly wine hails from the Campania region where it can thrive in the volcanic soils of the area. As Asimov further points out, these wines are dense, tannic, and concentrated.
Three wines to try:
*Benito Ferrara Irpinia Aglianico Quattro Confini 2013
*Salvatore Molettieri Irpinia Aglianico Cinque Querce 2010
*Il Cancelliere Irpinia Aglianico Gioviano 2010
Additional Producers to Find: Mastroberardino, De Conciliis, Antonio Caggiano, Cantina del Taburno, Feudi di San Gregorio, Luigi Maffini, Terredora di Paolo, Manfredi, Cantine del Notaio and Paternoster.
Gigondas (10/29/2015 & 10/01/2015)
"…goes very well with sweaters and the onset of chilly weather." —Eric Asimov/New York Times Wine School
One word: grenache. It is one of the most widely planted grapes in the world (known as garnacha in Spain, and cannonau in Sardinia), and in the southern Rhone region of France, where warm and hearty wines, such as the famed Chateauneuf-du-Pape, rule the terroir, as Asimov shares with us in this Wine School lesson, grenache is the most important constituent in the blend of grapes that create Gigondas.
Three wines to try:
* Domaine du Cayron Gigondas 2012
* Domaine du Gour de Chaulé Gigondas Cuvée Tradition 2012
* Domaine Les Pallières Gigondas Terrasse du Diable 2011
Additional Producers to find: Grapillon d'Or, Montirius, Montmirail, Château du Trignon, Château de St.-Cosme, Raspail-Ay, La Bouïssière and Notre Dame des Pallières.
Chinon (10/01/2015 & 09/10/2015)
"Writers often describe the reds of the Loire Valley as among the world's greatest values in wine. This remains true…" —Eric Asimov/New York Times Wine School
If you are thinking of red wine, chances are, the Loire Valley of France comes to my mind, and with Chinon, as Asimov details in this Wine School lesson, you get one of the most overlooked yet thought-provoking reds there are. And if you are a Cab Franc enthusiast, well Chinon is a must.
Three wines to try:
* Philippe Alliet Chinon Vieilles Vignes 2013
* Charles Joguet Chinon Les Petites Roches 2012
* Olga Raffault Chinon Les Picasses 2010
Additional Producers to find: Bernard Baudry, Couly-Dutheil, Wilfrid Rousse, Domaine les Roches and Domaine de la Noblaie. (Don't worry about vintages — and if you are lucky enough to find a bottle of Domaine les Roches, from Jérôme Lenoir, the current vintage is 2007).
Napa Valley Cabernet Sauvignon (03/26/2015 & 02/26/2015)
"In the last 20 years, many Napa Valley cabernets have also deviated from the classically austere Médoc model, pursuing a style defined by power, impact and exuberant fruit flavors." —Eric Asimov/New York Times Wine School
Inspired by Bordeaux, the Cabs of Napa have their own thing going on. Though similar to Medoc in that most cabernets in Napa are cabernet-dominated blends, it is not unusual to find a Napa Cab that is made entirely from 100% cabernet sauvignon, as Asimov walks us through it all in this Wine School lesson that focuses on a heavyweight red.
Three wines to try:
* Frog's Leap Napa Valley Rutherford Cabernet Sauvignon Estate Grown
* Philip Togni Napa Valley "Tanbark Hill" Cabernet Sauvignon 2012
* Ramey Cellars Napa Valley Cabernet Sauvignon 2012
Additional Producers to find: Smith-Madrone, Heitz Cellar, Chateau Montelena, Volker Eisele, Dyer Vineyard, Sinskey, Corison, Napanook, Mayacamas and, if you don't mind spending even more, Spottswoode and Dominus.
Langhe Nebbiolo (02/26/2015 & 01/29/2015)
"Sometimes the grapes used for Langhe nebbiolo come from outside the limits of the more exalted appellations." —Eric Asimov/New York Times Wine School
A close relative to Barolo, and Barbaresco, Langhe nebbiolo, as Asimov shares in this Wine School lesson, is usually softer and more accessible. Not too mention, typically less pricey.
Three wines to try:
* Produttori del Barbaresco Langhe Nebbiolo 2012
* G. D. Vajra Langhe Nebbiolo 2012*Salvatore Molettieri Irpinia Aglianico Cinque Querce 2010
* Vietti Langhe Nebbiolo Perbacco 2011
Additional Producers to find: Renato Ratti, Marchesi di Gresy, Marchesi di Barolo, Elio Grasso, Massolino, E. Pira, De Forville
Whites
Muscadet (04/30/2015 & 03/26/2015)
"Like many great French white wines, Muscadet, which comes from the Pays Nantais at the Atlantic end of the Loire Valley near the city of Nantes, is not so much fruity as it is textured, with a range of subtle aromas and flavors that don't leap out at you but reward careful attention." —Eric Asimov/New York Times Wines School
While most of us think of Muscadet as an easy go-to when it comes to eating oysters, with this Wine School lesson, Eric Asimov gently reminds us how a good Muscadet is so much more than that. And similar to what has happened with other mass-market winemakers catering to the lowest common denominator, there are always some Producers that eschew that way of thinking, and buck the system by making some fantastic wine we should all be lucky enough to taste.
Three wines to try:
* Jo Landron, Muscadet Sèvre et Maine "Le Fief du Breil" 2011
* Michel Brégeon Muscadet Sèvre et Maine sur Lie 2012
* La Pépière Muscadet Sèvre et Maine sur Lie "Les Gras Moutons" 2013
Additional Producers to find: La Pépière and Jo Landron, who also makes wine under the label Domaine de la Louvetrie. Brégeon, as well as Pierre Luneau-Papin, Domaine de L'Écu, Chéreau-Carré and Vincent Caillé.
Chenin Blanc - Vouvray Sec (12/01/2014)
"While good chenin blancs come from South Africa and, increasingly, California, the Loire is where the wine in its myriad styles reaches the heights." —Eric Asimov/New York Times Wine School
If white wine with great acidity is your thing, well then this lesson from Wine School should be a welcomed treat. While good Chenin blancs can come from South Africa, and California, Vouvray Sec from the Loire Valley in France gets the treatment here. As Asimov writes, "wines labeled sec may not be entirely dry. Sometimes they are what winemakers call 'sec tendre' with just a touch of residual sugar, but they are rarely labeled that way. This is not something not to fear…" Read on.
Three wines to try:
* Huet Vouvray Le Haut-Lieu Sec 2013
* François Chidaine Montlouis Clos du Breuil 2012
Additional Producers to find: Huet and Chidaine, as well as those from François Pinon, Vincent Carême, Domaine des Aubuisières, Philippe Foreau, La Taille aux Loups, Frantz Saumon, Clos de la Meslerie, La Grange Tiphaine and Le Rocher des Violettes.
Chablis (08/01/2014)
"The subject now is Chablis, which I consider the world's most distinctive chardonnay and a prime exhibit of the idea that good wine speaks deeply of its place of origin." —Eric Asimov/New York Wine Times Wine School
Ever wonder why Chablis always tastes like chalky seashells? (And I mean that in the most fantastic way). In this lesson of Wine School, Eric Asimov explores one of the most distinct names in white wine. Its origins—"The best Chablis vineyards grow on what was a prehistoric sea"), its eccentricities—"While it's possible to make Bordeaux-like red blends in California or sauvignon blancs reminiscent of Sancerre in New Zealand, nowhere else produces a chardonnay remotely like Chablis,"and lastly, its…deliciousness.
Three wines to try:
* Gilbert Picq & Ses Fils Chablis 2012
* Jean-Paul & Benoît Droin Chablis 2012
* Louis Michel & Fils Chablis Premier Cru Montmain 2012
Additional Producers to find: Christian Moreau, Billaud-Simon, Domaine William Fèvre, Domaine Barat, Daniel Dampt, Patrick Piuze, Gérard Duplessis, Joseph Drouhin, Daniel-Étienne Defaix, Alice & Olivier de Moor, Savary, Servin and Vocoret. You'd be especially lucky to find 2012 petit Chablis or Chablis from the two best Chablis producers of all, Vincent Dauvissat and François Raveneau.
Dry Riesling (03/31/2016 & 06/02/2014)
"Despite the tenaciously held stereotype of riesling as sweet, Austrian rieslings are almost always dry." —Eric Asimov/New York Times Wine School
Riesling is a wine, according to Asimov, that has as many personalities as there are places around the world that grow the grape, which would suggest, Asimov further explains, that riesling, perhaps more than any other white grape, has the inherent ability to express differences in terroir. They can display gorgeous fruit and herbal flavors as well as great minerality, which we all have come to know as the catchall term often used to describe stony, rocky, earthy flavors.
Three wines to try:
* Alzinger Wachau Dürnsteiner Riesling Federspiel 2014
* Bründlmayer Kamptal Terrassen Riesling 2014
* Knoll Wachau Loibner Riesling Federspiel 2014
Additional Producers to find: Nigl, Schloss Gobelsburg, Veyder-Malberg, Högl, Hirsch, Nikolaihof, Loimer, Franz Hirtzberger, F. X. Pichler, Rudi Pichler and Prager.
Sancerre (05/07/2014)
"While sauvignon blanc can be made into wine anywhere, only in Sancerre does it achieve a certain set of aromas and flavors that set it apart from other sauvignon blanc wines." —Eric Asimov/New York Times Wine School
In this Wine School lesson, Asimov waxes on about good Sancerre "having a distinct pungency, redolent of hay and grapefruit…but also often has a chalky minerality." He asks the question, "Where does this mineral sensation come from?" Read on to find out.
Three wines to try:
* Lucien Crochet Sancerre La Croix du Roy 2012
* Franck & Jean-François Bailly (also known as Bailly-Reverdy) Sancerre 2012
*Gérard Boulay Sancerre à Chavignol 2012
Additional Producers to find: Domaine Vacheron, Pascal Jolivet, Thomas-Labaille, Yves Martin, Hippolyte Reverdy and Michel Thomas.
----
Buy Eric Asimov's book How to Love Wine: A Memoir and A Manifesto on Amazon for $11.99.