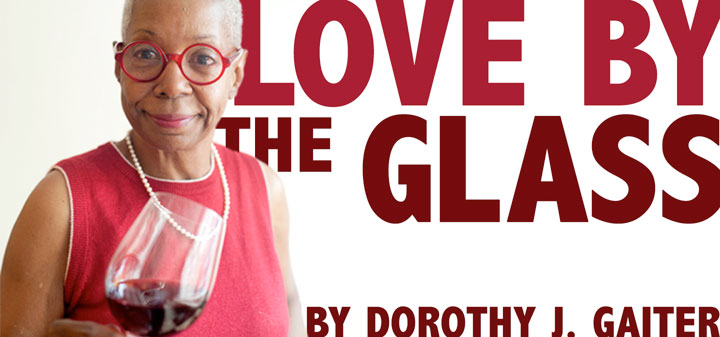 A horse walks into a sales meeting. Ok, ok. I couldn't resist the temptation. Horses, specifically Arabian horses, did play a large part in the production of the absolutely winning 2011 Merlot that I drank recently. It was from the pioneering Gainey Vineyard's Santa Ynez Valley property in Santa Barbara County—Sideways country.
There really was an Arabian colt at a sales meeting back in 1939. That one was a gift to Daniel C. Gainey from employees at Jostens, a jewelry company then in Owatonna, Minn., for leading the company to new heights.
If the name Jostens rings a bell, that's because Jostens, now of Minneapolis, may have made your class ring, or cap and gown or yearbook, or, if you're in another league altogether, your Super Bowl or World Series ring. Daniel C. Gainey was its first ring salesman. When he joined Jostens in 1922, it was, by its own account, "small and relatively inconspicuous." He changed all that, turning it into a Fortune 500 company. But his passion was farming and horses, thus the gift horse presented at Jostens' annual sales meeting in Scottsdale, Arizona.
In time, Daniel C. founded Gainey Ranch in Scottsdale, splitting his time between horses and Jostens, which his only child, Daniel J., joined in 1952. When Jostens opened a plant just south of Santa Barbara, Calif., Daniel J. temporarily moved there to supervise. When the elder Gainey retired in 1959, Daniel J. became Jostens' president, but kept thinking of Santa Barbara and his dream of making wine. In 1962, father and son purchased 1,800 acres in Santa Ynez Valley. On it they built an Arabian horse facility, raised cattle and planted crops—but not grapes until after Daniel C. died in 1979 at the age of 81. During a 40-year passion for horses, he had developed his own pedigree, the Gainey Fountainhead Arabian Horse.
In 1983, the year that the Santa Ynez AVA was established, Daniel J. planted Cabernet Franc, Merlot, and Sauvignon Blanc in what he named the Home Ranch Vineyard. The following year, he retired from Jostens, opened his winery, and released his first wine, which was made from purchased grapes. His own son Dan H. joined the winery in 1986, and they bottled their first estate-grown wine, a Merlot in 1987. Ten years later, Dan H. took the reins when his dad retired. That same year, Dan chaired with Pinot Noir pioneer Richard Sanford a committee that helped develop the Sta. Rita Hills AVA. Of the Gainey holdings only 100 acres are grown to grapes.
When John and I visited Santa Barbara County wineries in 2009, we dropped in on Gainey, which was celebrating its 25th anniversary. Its 2000 Limited Selection Pinot Noir had blown us away in a blind tasting in 2003. When we called the then-winemaker, he described it as "Burgundy on steroids."
The 2011 Merlot was a happy revelation. Long before the 2004 movie Sideways made it a joke, Merlot had lost its way. It had been America's sweetheart grape, which led people trying to capitalize on its popularity to plant it in the wrong places and make it badly. John Falcone, Gainey's director of winemaking, who has his own label, Falcone, says that Merlot "got out of hand for a while and the Sideways movie didn't help the category. But for the long run it helped by weeding out a lot of the bad wine."
My notes on the Merlot say this: "An extremely classy Merlot, with fruit like chocolate-covered cherries but with a rare crispness, probably due in part to the 4% Cabernet Franc. Not sweet. A Merlot for people who like and don't like Merlot." A wine that makes you say, "Whoa!" Yes, the Gaineys still have a few Arabian horses.