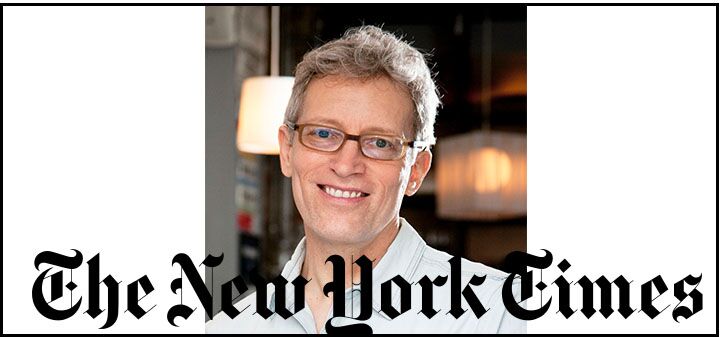 A Little Bit About: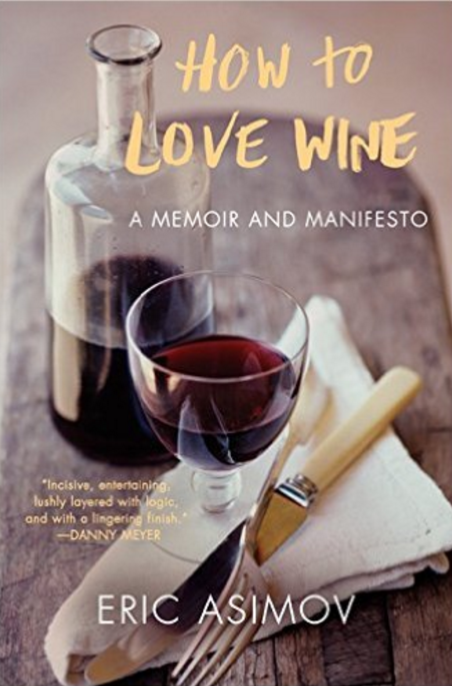 If you are a wine enthusiast of any degree, and just so happen to also be a reader of the New York Times, then chances are you probably are more than familiar with Eric Asimov's wonderful monthly column, "Wine School," where Asimov, who became the Times' resident chief wine critic in 2004, and also is the author of a fantastic wine blog titled "The Pour," selects and profiles a wine for all of us to learn about. And in some cases (pun intended), he might even wind up enlightening you on a particular varietal that you immediately seek out to purchase at your better local wine shop. But if not, and it just happens that you somehow may have missed one of these well-crafted lessons on all things grape (what kind of terroir have you been living under?!), all you really need to know is that the column has been running for a good couple of years now, and is a virtual treasure—cask—trobe of insights from clearly an extremely knowledgeable, and reputable source. Rather than going through the time arduous task of hunting down and sifting through back issues, or by the same token, logging in online and diving several browsers deep, we thought it would be useful to go through the archives ourselves, and compile a healthy, and tasty sampling of what we thought were some of the best columns all in one, easy to find place. We'll break it down by red or white, and start with a list of 5 each, so that there is plenty of room for a "Part II" to this piece down the road.
The title of each section links back to the original New York Times article. The links on the individual wines take you to a Winesearcher search results page where you can find opportunities to purchase the wines.
Reds:
Barbera (05/26/2016 & 05/05/2016)
"I have a sentimental attachment to barbera. Back when I was a graduate student living on a tight budget, a modest $8 splurge on a Barbera d'Alba from a great producer, Giacomo Conterno, opened my eyes to the ways that wine could be more than a background accompaniment to a meal." —Eric Asimov/New York Times Wine School
In this lesson, Asimov focuses on the Piedmont region of northwestern Italy, and walks us through how the Barberas that are produced here are the more common everyday drinking wine, rather than used for the more special occassions that call for the Barolos, and Barbarescos, which the area is better known for. With their high levels of acidity, and low levels of tannins, Barberas pair excellently with food. They both refresh the mouth and stimulate the appetite.
Three wines that Asimov recommends are as follows:
*Vietti Barbera d'Asti Tre Vigne 2013
*Alessandro e Gian Natale Fantino Barbera d'Alba Superiore Cascina Dardi 2013
*Bruno Giacosa Barbera d'Alba 2013
Additional recommended Producer to find: Giacomo Conterno
Pomerol (03/31/2016 & 03/03/2016)
"This month, we will consider a much-reviled grape: merlot." —Eric Asimov/New York Times Wine School
Made in Bordeaux and produced from the ever-maligned merlot—well, ever since the movie "Sideways" came out anyway—Pomeral should not be written off just because the main grape its produced from has been a favorite target of disdain for the last decade or so. A bit pricy, if given a chance, as Asimov points out in this lesson from the Wine School, a solid Pomerol can have you re-evaluate your relationship with the velvety and supple merlot. But that said, having support from both cabernet franc, and a bit of cabernet sauvignon in the blend, certainly doesn't hurt either.
Three wines that Asimov recommends are as follows:
*Château Bourgneuf Pomerol 2012
*La Gravette de Certan Pomerol 2012
Additional recommended Producers to find: Château Gombaude-Guillot, and Clos St.-André.
Etna Rosso (01/28/2016)
"Now the world understands that Etna can produce fresh, energetic reds that are pure, elegant, subtle and vivacious." —Eric Asimov/New York Times Wine School
Etna is an emerging region in Sicily. And while the area is no stranger to farming or grape growing there in the foothills and slopes that lay directly within the shadows of an active volcano, Mount Etna, as a region known for making fine, distinctive wines that are coveted by the rest of the world, Etna is most definitely a new kid on the block. Etna Rosso is a red wine made largely from the nerello mascalese grape, and is often blended with a second grape, nerello cappuccio. In this lesson of the Wine School we learn from Asimov that Etna can produce an abudance of fantastic, energetic and fresh reds very worthy of seeking out, and adding to your cellar, or dinner table. Colliding at the intersection of sweet and bitterness, these wines possess an elusive quality to their flavors, but because of them being born so close to an active volcano, they all pulse with a dark earthiness quality to them.
Three wines that Asimov recommends are as follows:
*Tenuta Delle Terre Nere Etna Rosso 2014
*Benanti Etna Rosso Rossodiverzella 2013
Additional recommended Producers to find: Calabretta, Graci, Passopisciaro, or Romeo del Castello.
Marsannay Burgundy (01/28/2016 & 12/31/2015)
"Why Marsannay? Principally because, though good Burgundy is never cheap, Marsannay is more moderately priced than the more prized villages." —Eric Asimov/New York Times Wine School
Marsannay is one of the lesser heralded villages of the Côte de Nuits, which, along with the Côte de Beaune, makes up the Côte d'Or, the heartland of fine Burgundy. And as far as wine goes, as Asimov tells us in this lesson, while Burgundy may be the spiritual center for much about red wine, and one of the most valued and venereated wine regions in the world, at the end of the day (or for that matter, night), it makes no difference what all the fanfare and hype is about, it is, after all, just wine. And this calls to mind Marsannay, if not for any other reason than price: While no wines from Burgundy are considered cheap, Marsannay Burgundy is simply more moderately priced than the more stellar villages in the region. And as Asimov relates, Red Burgundy is one of the most versatile of all wines and will go with many foods, anything from fish to, of course, red meat. And he also shares the wisdom that we can all gain from the knowledge that there are few combinations better than pairing a Burgundy with a good roasted chicken.
Three wines that Asimov recommends are as follows:
*Domaine Trapet Père et Fils Marsannay 2013
*Domaine Bart Marsannay Les Echezots 2013
*Domaine Sylvain Pataille Marsannay Clos du Roy 2013
Additional recommended Producers to find: Bruno Clair, Régis Bouvier, Philippe Roty, Charles Audoin, Chanson Père et Fils, Méo-Camuzet, Louis Jadot and Joseph Faiveley.
Fino Sherry (12/31/2015 & 12/03/2015)
"I regard every wine we try as a treat. But our next wine is one that I especially love: fino sherry from Jerez de la Frontera in the Andalusia region of southern Spain. It is completely different in several ways from any of the wines we've examined before." —Eric Asimov/New York Times Wine School
For some, the meal is really only the pre-cursor to get to the real main course, which is the digestif that follows. And with many to choose from, it can oftentimes be tricky terroir to navigate which one to go with. In this lesson. Asimov points us in the right direction by profiling Fino Sherry, which as he mentions, is different than most of the other wines profiled in his Wine School. For starters, fino is fortified, which means that neutral spirits are added to the wine. And in the case of fino, it is barely fortified, and only to bring up the alcohol level of the still wine at 15 percent, the minimum level for fino, which can go as high as 20 percent, and as Asimov states, is blissfully bone dry.
Three wines that Asimov recommends are as follows:
*El Maestro Sierra Fino Sherry
*Gonzalez Byass Tío Pepe Fino Sherry En Rama
*Gonzalez Byass Tío Pepe Fino Sherry
Additional recommended Producer to find: Valdespino
Whites
Gruner Veltliner (07/28/2016 & 06/30/2016)
"Fifteen years ago, this Austrian import epitomized the ability of restaurant sommeliers to introduce new wines through the power of enthusiasm." —Eric Asimov/New York Times Wine School
Even if it not longer is the flavor of the month recommended by Sommeliers the world over like it once was, as Asimov shrewdly lets us in on the know, Gruner is still very much an important player in the soil, and on the dinner table when it comes to choosing a white wine. Enhanced by its ability to age and gain complexity, the "Workhorse grape" of Austria is extremely versatile, and is not just for summer.
Three wines that Asimov recommends are as follows:
*Knoll Wachau Loibner Grüner Veltliner Kreutles Federspiel 2014
*Hirsch Kamptal Kammern Grüner Veltliner Heiligenstein 2014
*Nikolaihof Wachau Grüner Veltliner Hefeabzug 2014
Additional recommended Producers to find: Bründlmayer, Nigl, Heidler, Schloss Gobelsburg, Hirtzberger, Prager, Pichler (F.X. or Rudi), Alzinger or Loiber.
Albarino (07/28/2016)
"What I'm about to say now bears endless repeating: Serve chilled but not icy. If the albariños, or any good white wine, are too cold, you will not be able to taste the nuances, which I fervently hope they will have."—Eric Asimov/The New York Times Wine School
Sun, sea, sand, and surf. Seafood. Albarino. It's like yin and yang. In this lesson, Asimov walks us through what, as he puts it, is "by far the best-known white wine of Spain." Like Gruner, Albarino might have already had its day some years ago as the go-to Sommliers would recommend when the calendar flips to August. But don't be fooled. A good white can be appreciated anytime, and anywhere. The fact that it pairs so well with shellfish, or really, anything caught from the sea, is just an added bonus. Besides, Indian Summer is lurking just around the corner into September, and October.
Three wines that Asimov recommends are as follows:
*Albamar Rías Baixas Albariño 2015
*Do Ferreiro Rías Baixas Albariño 2014
*Pedralonga Rías Baixas Albariño 2014
Additional recommended Producers to find: Benito Santos, La Val, Alberto Nanclares, Pazo de Señorans and Forjas de Salnés Leirana.
White Bordeaux (09/10/2015 & 07/30/2015)
"White Bordeaux is generally a blended wine, mostly of sauvignon blanc and sémillon, with perhaps a few others like sauvignon gris and some more obscure grapes. But my guess is that it will not remind you of other sauvignon blanc wines. Is it because of the terroir? The addition of other grapes? The winemaking techniques? Maybe all three." —Eric Asimov/New York Times Wine School
In Bordeaux, there once was a time, around World War II, when the whites were considered equal to, and even in some cases, better than, the reds. With this particular Wine School column, Asimov makes us think that time may have come once again. Don't give up on the whites just yet.
Three wines that Asimov recommends are as follows:
*Les Hauts de Smith Pessac-Léognan 2012
*Château Carbonnieux Pessac-Léognan 2012
Additional recommended Producers to find: Olivier, Villa Bel-Air, Couhins-Lurton, La Louvière, Larrivet Haut-Brion, Haut Selve and Fieuzal. A
Santorini Assyrtiko (07/30/2015 & 07/02/2015)
"Of all the fascinating regions that have emerged in the global wine economy over the last 20 years, I've become especially enamored of Santorini, the Greek island in the Cyclades, which produces some of the most distinctive white wines around." —Eric Asimov/New York Times Wine School
When one thinks of Greece what comes to mind, besides, of course, an abundance of near-inifinte, majestic beauty no matter where you look?...Well, in this Wine School lesson Asimov will now have you thinking of white wine. nd if money is no object, Asimov further recommends that you seek out bottles from such Producers as Haut-Brion Blanc (and its second wine, La Clarté de Haut-Brion), La Mission Haut-Brion Blanc (formerly known as Laville Haut-Brion) and Domaine de Chevalier, the most exalted names in white Bordeaux.
Three wines that Asimov recommends are as follows:
*Argyros Santorini Assyrtiko 2014
*Gai'a Santorini Assyrtiko Wild Ferment 2014
Additional recommended Producers to find: Sigalas, and Boutari.
Sonoma Chardonnay (05/28/2015 & 04/30/2015)
"Back in the 1990s, California chardonnay prompted the A.B.C. movement, short for those who wanted Anything but Chardonnay." —Eric Asimov/New York Times Wine School.
Perhaps, we all have our misgivings, and preconceptions about Chardonnay. For me, I think of it as the cheap stuff they tend to dole out at art openings and the like, served in plastic cups. And as Asimov points out in this lesson, once upon a time that bad rep might have been pretty justified. All buttery and brassy, it almost made your teeth hurt with every sip. But, as he also points, with almost 98,000 acres planted, Chardonnay is easily the most popular grape in California. And that means there are bound to be plenty of exceptions to that old "ABC" rule. Who knows, you might even find yourself selecting a Chardonnay over a Sauvignon Blanc the next time you are preparing some seafood, or chicken. Will wonders never cease.
Three wines that Asimov recommends are as follows:
*Failla Sonoma Coast Chardonnay 2012
*Lioco Sonoma County Chardonnay 2013
*Hanzell Sonoma County Chardonnay "Sebella" 2013
Additional recommended Producers to find: Ceritas, Hirsch, Cobb, Ramey, Peay, and Freestone
Stay tuned for Part II!
----
Buy Eric Asimov's book How to Love Wine: A Memoir and A Manifesto on Amazon for $11.99.