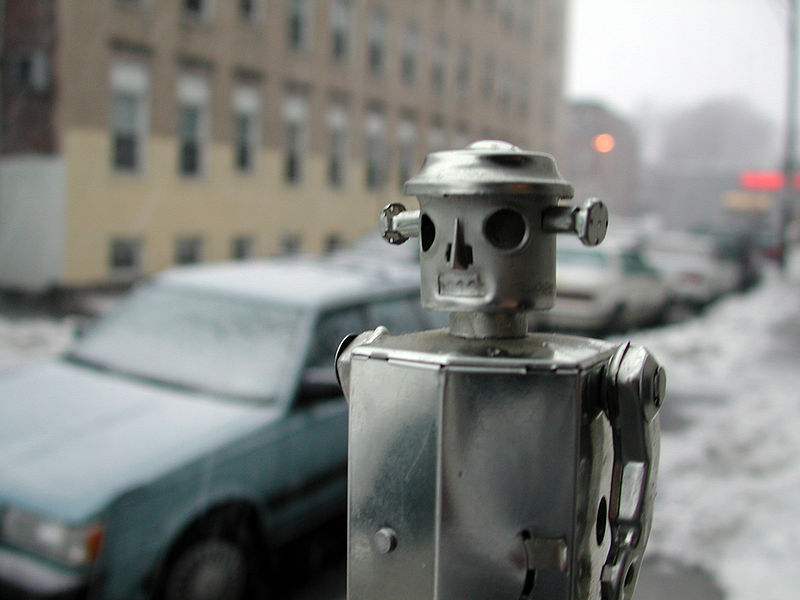 Sommeliers, do you welcome your robot Champange-pouring overlords? It might behoove you to step aside and let the FIZZeye robot take care of the bubbly. The Vineyard of the Future reports on a device engineered to pour the perfect glass of sparkling wine. The post (somewhat blandly) announces, "A robotic bottle pourer has been developed to standardise time and wine volume of pouring into a standardised vessel."
And while the robot may lack tableside manner, (in fact, all it can to is take up space on your table) FIZZeye has scientific value as far as judging quality in sparkling wine, particularly its "bubble behaviour, appearance (bead) and foam persistence (mousse)." Since the human pourer (aka sommelier) can lack consistency, FIZZeye not only regulates all aspects of liquid delivery but also has a digital camera attached to the pourer. Photos taken are "...evaluated by image analysis algorithms, which convey the information into bubble size and speed, foamability (ability of the wine to produce foam), foam persistence and stability, and collar stability."
Watch FIZZeye in action. Are you impressed? Or wondering if it can saber, too?