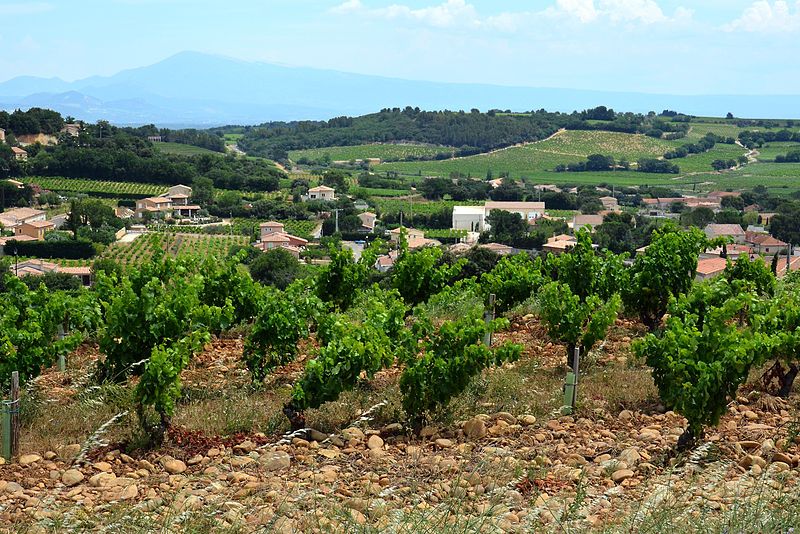 Located in Southeastern France, Châteauneuf-du-Pape is one of the oldest and most renowned appellations in the Southern Rhône wine region, having received its appellation d'origine contrôlée (AOC) status in 1936 (along with the Tavel AOC). Literally translating to "new castle of the Pope", the appellation, today, produces more wine than the entirety of the Northern Rhône wine region.
HISTORY
While the tradition of Rhône Valley winemaking can be traced back to the Romans in the 2nd and 1st centuries B.C., vine plantation and cultivation in Châteauneuf-du-Pape dates back to the 12th century A.D., when it is believed that Bishop Geoffroy of Avignon created the first vineyard, and 14th century, when it is believed that former Archbishop of Bordeaux Pope Clement V made one of the first wines and Pope John XXII ordered the construction of Pope John XXII's castle. The viticulture and winemaking styles of Châteauneuf-du-Pape have been influenced by the Bordelais, Burgundians, and French (among others). However, it was not until the 20th century that Châteauneuf-du-Pape began to come into its own, transforming from "vin du Pape" to "vin d'Avignon" to "Châteauneuf-du-Pape-Calcernier" to vin de médecine for Burgundy wine to (ultimately) the Châteauneuf-du-Pape we have today - as a result of resisting the phylloxera epidemic due to its diversity of grape varieties - and giving birth to the AOC concept in the process - as a result of creating the first "Winemakers' Union" to ensure strict quality standards.
CLIMATE
Bordered by the Rhône River to the south and west, Châteauneuf-du-Pape has a Mediterranean climate and is the driest appellation in the entire Côtes du Rhône wine region. Mild winters follow warm summers with abundant sunshine (almost twice the number of hours per year needed to ripen grapes) and strong mistral (northwesterly) wind, which keeps vines dry.
TERROIR
The characteristic terroir of Châteauneuf-du-Pape comes stones called galets. The rocks are remnants of Alpine glaciers that have been smoothed over millennia by the Rhône River.
GRAPES
Red varieties allowed are Cinsaut, Counoise, Grenache noir, Mourvèdre, Muscardin, Piquepoul noir, Syrah, Terret noir, and Vaccarèse. White and pink varieties are Bourboulenc, Clairette blanche, Clairette rose, Grenache blanc, Grenache gris, Picardan, Piquepoul blanc, Piquepoul gris, and Roussanne. Winemakers are allowed to produce Châteauneuf-du-Pape from any of the eighteen allowed varieties. However, Châteauneuf-du-Pape wines are blends dominated by Grenache.