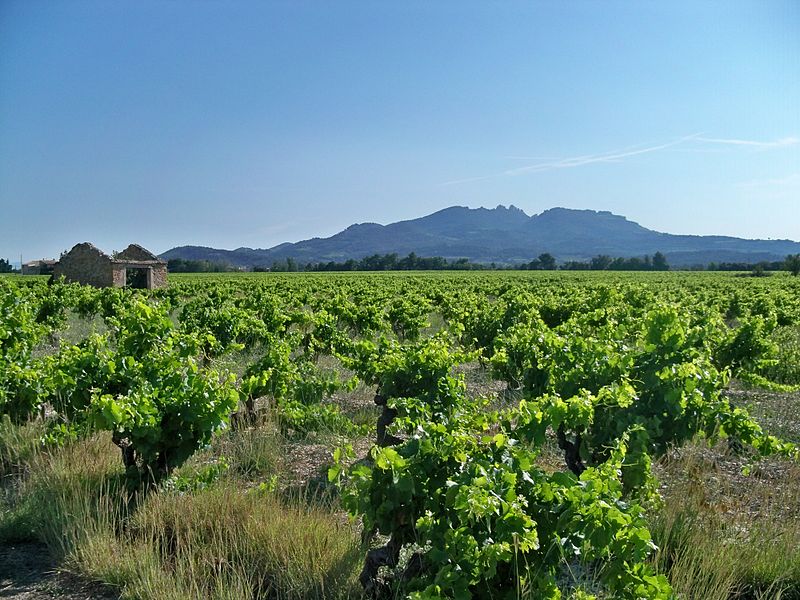 Located in Southeastern France, Vacqueyras is one of the most recent additions to the Southern Rhône wine region, having received its appellation d'origine contrôlée (AOC) status in February of 1990 (following the Côtes du Luberon AOC in 1988, and preceding the Crémant de Die AOC in 1993). Part of the Roman colonization of the Rhône Valley in the 2nd and 1st centuries B.C., the appellation takes its name from the Latin "valléa quadreria" ("valley of rocks") and, today, is one of France's smallest appellations in terms of production.
HISTORY
While the tradition of Rhône Valley winemaking can be traced back to the Romans in the 2nd and 1st centuries B.C., archival evidence supports the belief that Vacqueyras winemaking began in the 15th century A.D. However, it was not until the 20th century that Vacqueyras was ultimately added to the Côtes du Rhône and Côtes du Rhône Villages AOCs, respectively.
CLIMATE
Bordered by the Ouvèze River to the west, Gigondas to the north and east, and Beaumes-de-Venise to the east and south, Vacqueyras has a Mediterranean climate. Mild winters follow warm summers with seasonal rainfall, and strong mistral (northwesterly) wind, which keeps vines dry and clean.
TERROIR
While the landscape includes the foothills of the Massif des Baronnies, the glacial terraces of Riss glaciation, and the Plateau de Garrigues, Vacqueyras features terroir similar to that of Gigondas, located 330-1,310 feet above sea level, with pebble-banked alluvial soils made of sandy-clay. Vineyards are situated at the foot of the Dentelles de Montmirail mountains and comprised of scrubland plateaus and lowlands.
GRAPE VARIETIES
With red wine comprising 97% of the wine production in the appellation, Vacqueyras' main red grape varieties include Grenache Noir (which makes up at least 50% of the blend), Syrah and Mourvèdre (which make up at least 20%), and Carignan, Cinsault, and Counoise (10% at most), producing wines with deep color and a black cherry nose that are robust, strong, rich, and medium- to full-bodied with a smooth finish. Vacqueyras' main white grape varieties include Clairette, Grenache Blanc, Bourboulenc, Roussanne, Marsanne, and Viognier (which make up 80% at most of a particular vineyard), producing wines with golden color and a rich, fragrant, floral nose that are bright, citrusy, and light- to medium-bodied.