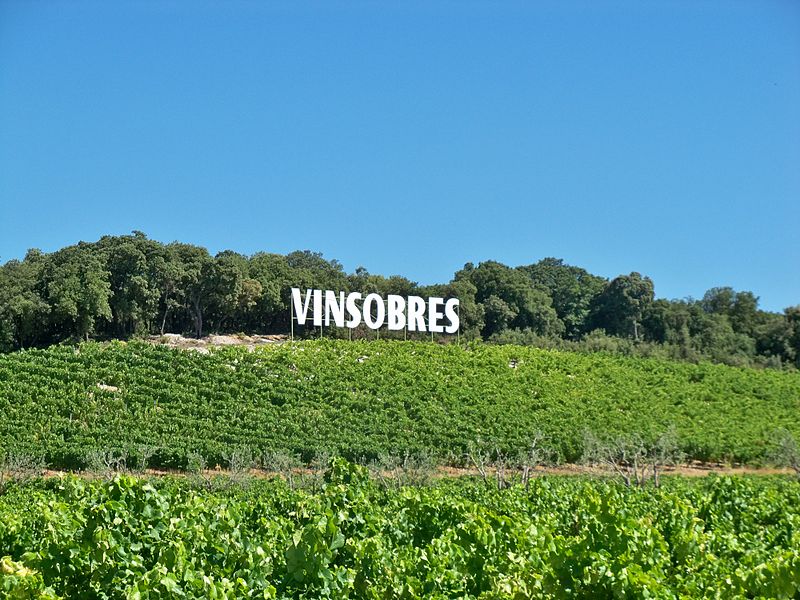 Located in Southeastern France, Vinsobres is the most recent addition to the Southern Rhône wine region, having received its appellation d'origine contrôlée (AOC) status in 2006 (following the Beaumes-de-Venise AOC in 2005). Literally translating to "sober wine", the appellation takes its name from the pre-Celtic "vin-t" ("height") and the Celtic "briga" ("mountain") but promotes the motto "Vinsobres or sober wine, drink it soberly".
HISTORY
While the tradition of Rhône Valley winemaking can be traced back to the Romans in the 2nd and 1st centuries B.C., the motto of Vinsobres dates back to the 17th century A.D., when it is believed that Bishop of Vaison - and fan of Vinsobres wine - Monseigneur Joseph Marie de Suarès first uttered the phrase. The viticulture and winemaking styles of Vinsobres have been influenced by the Montaubans, Viennese, and French (among others). However, it was not until the early 21st century that Vinsobres was ultimately added to the Côtes du Rhône Villages AOC, making it the first appellation from the Drôme Provençal region of the Drôme department to do so.
CLIMATE
Bordered by Visan to the west, Valréas to the west and north, Côtes du Rhône Villages to the north and east, the Aigues River to the east and south, and Saint-Maurice-sur-Eygues to the south and west, Vinsobres has a Mediterranean-influenced climate. Hot and dry summers with abundant sunshine produce occasional violent storms.
TERROIR
While the landscape includes hills, oak trees, plateaus, and little islands with protective shade, Vinsobres features terroir, located between 603 and 1,670 feet above sea level, with very diverse, classified, stony, sometimes alluvial soils made of red to brown sandy marine and continental marls and base-element conglomerates. Vineyards are situated beneath stony plateaux and comprised of moderately sloped shelves and high hillsides.
GRAPE VARIETIES
With red wine comprising 100% of the wine production in the appellation, Vinsobres's main red grape varieties include Grenache Noir (which makes up at least 50% of the blend and represents 72% of the area's plantations), Syrah (which - combined with Mourvèdre - makes up at least 25% of the blend and represents 18% of the area's plantation), and Mourvèdre (which - combined with Syrah - makes up at least 25% of the blend) and Cinsault, producing balanced wines with dark red color, a fresh and cooked fruits nose, a round mouthfeel, and silky tannins that are fresh, fleshy, rich, and full-bodied with notes of cherry, blackcurrant, pepper, herbs, and spices and excellent ageability.