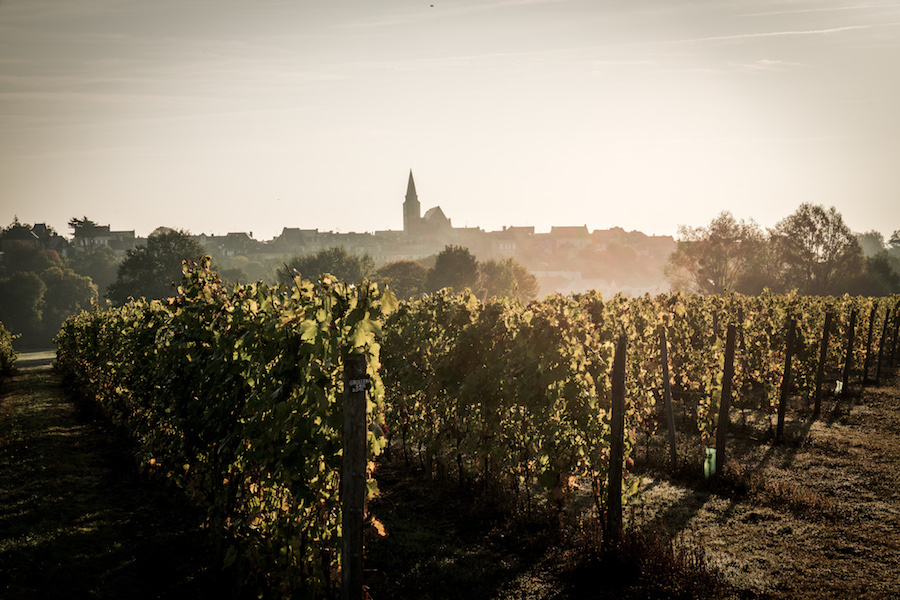 The Loire Valley wine region includes the French wine regions situated along the Loire River from the Muscadet region near the city of Nantes on the Atlantic coast to the region of Sancerre and Pouilly-Fumé just southeast of the city of Orléans in north-central France. The area includes 87 appellations under the Appellation d'Origine Contrôlée (AOC), Vin Délimité de Qualité Superieure (VDQS) and Vin de Pays systems including some of the top names in French wine such as Sancerre, Chinon and Vouvray. A characteristic of many Loire wines is the high acidity which highlights the fresh, crisp flavors of their youth.
Established in 1872, Loire Propriétés is a historically important cooperative winery in the Loire Valley. The cooperative is a central winemaking organization that helps their member grape growers throughout the Loire Valley through shared learning and economies of scale. The advantage to members of a cooperative, in comparison to pursuing winemaking and marketing on their own, consists in pooling resources and sharing costs for winemaking and marketing, which call for costly equipment and technical expertise. The Loire Propriétés cooperative is dedicated to helping their member growers improve the quality of their agriculture and they are members of Winemakers in Sustainable Development and The Agri Confidence, two organizations dedicated to socially responsible agriculture.
Grape Collective talks with winemaker Frederic Moreau of Loire Propriétés.
Christopher Barnes: Talk about your background as a winemaker.
Frederic Moreau: My parents were winegrowers in the Saumurois and I married a winegrower's daughter, so I have always been immersed in the Loire Valley wine-growing environment.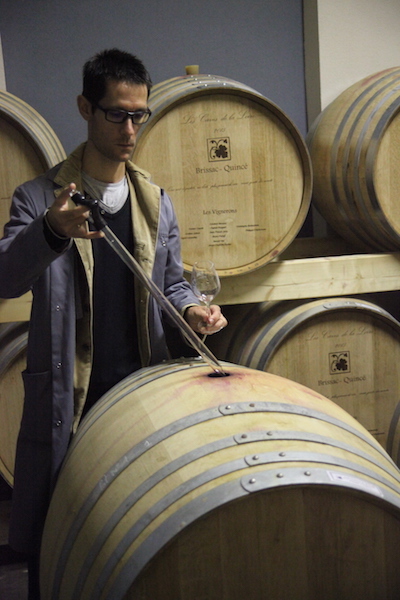 I obtained my National Diploma of Oenology in Reims (one of the five French schools) in 2004 and then I went to make my first vinifications in Provence. That's when I fell in love with the rosés. I started my career at Château de Miraval more precisely. Then I came back to the Loire Valley with the idea of completing my experience in the cellar and in the vineyard in order to understand the whole cycle from vine to glass of our product. After this experience, I got my current position in 2009 and have not left it since. There is still so much to learn!
What is the terroir like?
With its temperate but rather cool septentrional climate at the crossroads of the oceanic and continental zones, with the influence of the Loire River acting as a climatic barrier; the Loire Valley is definitely the home of the Sauvignon Blanc. Besides, its clay and limestone soils allow a perfect maturation and give its purest and best expression to this well-known international varietal with minerality being the signature of the Loire Valley Sauvignon Blanc.
Do you have a philosophy of winemaking and viticulture?
It is essential for me to always adapt myself to the raw material. As an oenologist, I do not start with a ready-made recipe that I will apply indifferently every year in order to obtain the same wine profile. On the contrary, it is the vintage, the terroir, the grape variety that guides the vinification. It is the tasting of the grapes, and then the juices, that will allow me to express the potential of each year, of each plot. Thus it is very important to know the area, to impregnate oneself with the terroirs, the ways each winegrower cultivates its parcels, etc.
What is unique about your wines?
The acidity. For me, acidity is the signature of the Loire Valley wines. But it is easier said than done to master it. I want freshness, crispiness, liveliness in a wine, especially whites, but it is a delicate balance in order to avoid tartness, greenness and herbaceous aromas.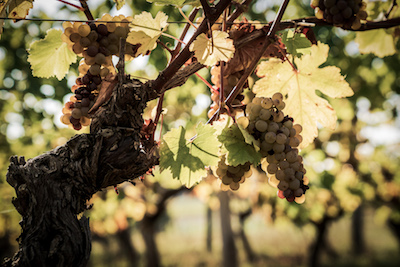 Another of my guidelines is to always give expressive aromatic wines. Wines that will give pleasure right away when you open the bottle, pour yourself a glass and smell it.
How are you able to produce wines of such a high quality-to-value ratio?
We are fortunate to be a large company working with many wine growers. This allows us to mutualize our resources, to invest in quality and state-of-the-art tools such as a nitrogen generator, tangential filter, thermo-regulated stainless steel tank, and a pneumatic press which in turn allows us to process large volumes of wine perfectly.
Who has influenced you most as a winemaker?
Probably my father, but actually I try to keep a very open mind and taste as many different wines as I can, noting what I liked in each and every wine that I taste.
Take a 360-degree virtual reality tour of Loire Propriétés in the Loire Valley, France. This experience only works in certain browsers including Google Chrome. You can also experience the VR tour directly on Youtube.
What wines do you enjoy other than your own?
My favorites are the Loire Valley long keeping whites such as Savennières, Sancerre, or even Cru Le Pallet from Muscadet. These wines remind us that the Loire Valley doesn't have any reason to envy Burgundy or Alsace. And from time to time I really like to go to the other side of the spectrum and enjoy myself with structured reds from the Rhône.