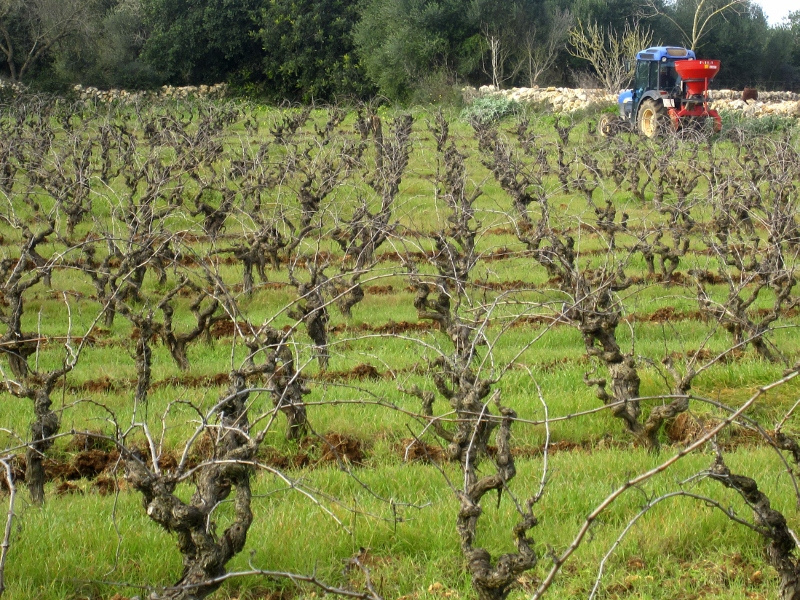 Have you ever tried a wine from Mallorca? This island off the coast of Spain is producing wines from indigenous grapes like Callet. For a quick snapshot of why you should explore wines from Mallorca, and a little more about the Callet grape, I contacted Miquelàngel Cerdà. He, along with Pere Obrador, is Owner and Winemaker at Ànima Negra.
For people unfamiliar with Callet, what kind of wines does this grape produce?

Callet is a local grape from Mallorcan islands but only is interesting in the eastern part of the island, because it needs special conditions of land (vermell) [soil], wind (close to the sea) and also a particular clone that is typical of our vineyards. Also it is very important for the viticulture to have other fruit trees, like apricots, in the same vineyards.

In these conditions we obtain very good balanced wines with the enough acidity to hope for a beautiful evolution. The wines are the prototype of Mediterranean wine: the wine does not have extreme body, but a particular elegance.

How is Mallorca distinct from other winemaking regions in the world?

Mallorca is in the middle of the west Mediterranean sea so is not so hot as other areas, but the climate is similar to other Meditarranean islands, and with...varieties (callet, mantonegro, fogoneu, prensal) that only exist on this island and are very adapted to the conditions of this land. Also the size of the island (100km maximum coast to coast) produces very good wind conditions in the summer season. This wind guarantees good sanitary conditions that permit us to do a natural viticulture.