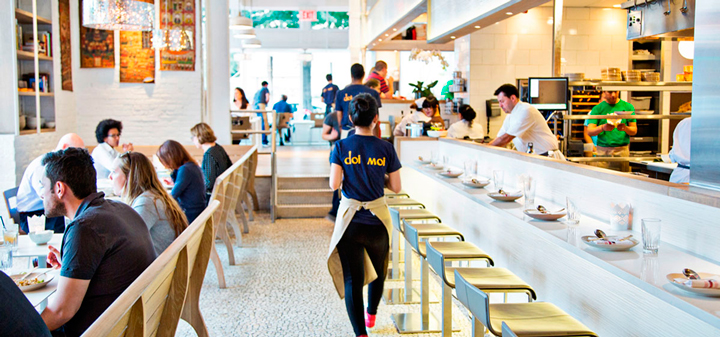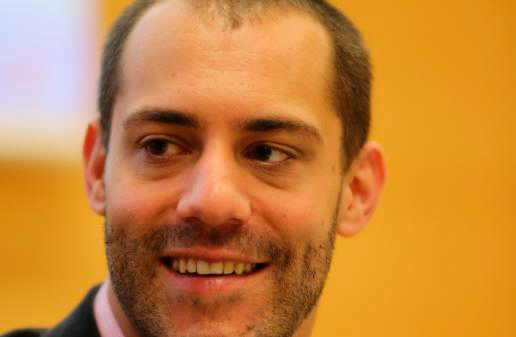 I was out past midnight one recent Wednesday, despite a meeting early the next morning. When I headed home, my route took me through Washington, D.C.'s popular 14th Street corridor, where a few bars and restaurants were still open. As I passed Doi Moi, a trendy Southeast Asian restaurant, I noticed that virtually every table in the front half of the restaurant was full. Odd for so late on a weeknight, I thought. I then realized that the tables were packed with staffers. The team had assembled, with notebooks and glasses in hand, to learn from wine director Max Kuller. He holds seminars twice each month to teach his team about wine.
Kuller represents a new generation of sommeliers, one that has rejected the exclusivity and stuffiness of yesteryear in favor of an approach that values inclusivity and education. Kuller is more comfortable in jeans and a T-shirt than a three-piece suit. And while his list includes a handful of expensive trophies, it mostly offers offbeat, wallet-friendly wines that work well with Doi Moi's cuisine. Thanks to regular gatherings, Kuller's team is familiar with Doi Moi's full list. And Kuller works hard to make sure his colleagues take the interaction of wine with food seriously.
Spotting the late-night wine seminar was refreshing. Earlier that evening, I dined at La Chaumiere, a French bistro in Georgetown that opened its doors in 1976 and has hardly changed since. The atmosphere there is certainly warm, but diners are expected to navigate the wine list on their own. If you don't know the difference between, say, Pomerol and Margaux, you're out of luck.
Diners everywhere are benefitting from approaches like Kuller's. Navigating a wine list is difficult, even for serious wine geeks. Oenophiles with cellars full of wines from Napa Valley, for instance, are met with unrecognizable regions and producers at French and Italian restaurants. For amateur wine enthusiasts, navigating a wine list must be downright terrifying. That's why sommeliers like Kuller are so important.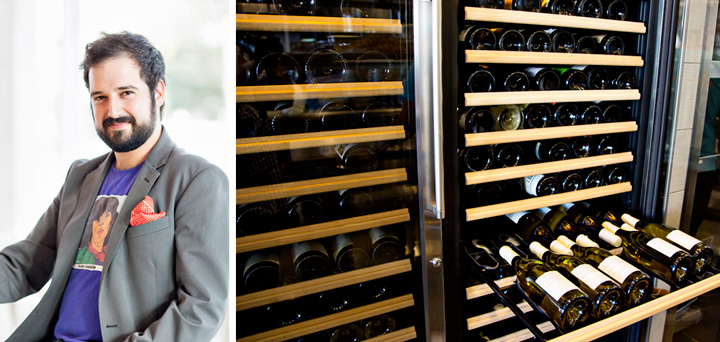 Fortunately for wine consumers, they're more numerous than ever before. Consider the world's leading authority on wine service, the Court of Master Sommeliers. Since its creation in 1969, education has been a core tenet of the Court. And over the past five years, the number of Americans taking the Court's introductory exam has more doubled.
Across the country, more and more sommeliers are acting as educators. They're providing opportunities for guests to learn about different varieties and taste wines that aren't available at the local supermarket. And like Kuller, they're leading seminars for their colleagues so that guests can chat with their servers about wine.
The rise of the sommelier has been met with some criticism. In a recent column, one of my favorite drinks writers, Jason Wilson, confessed that he has "a fundamental problem... with the sommelier-as-educator model." As he explained, "a sommelier's purpose in life is not really to 'educate' you, not unless you define 'educate' as 'sell.'"
Wilson misses an important point. Whether it's at a boutique retailer, big-box wine store, supermarket, winery, or restaurant, consumers almost always encounter wine in a setting where someone stands to profit. Consumer interaction with wine is almost always at the point of sale; rarely in life do people learn about wine from someone who isn't trying to make money. That's nothing to fret about.
We'd all benefit from more wine directors like Max Kuller. He's trying to sell wine, sure, but he's also working hard to demystify it. This is a goal that everyone who loves wine should rally behind.
David White is the founder and editor of Terroirist.com, which was named "Best Overall Wine Blog" at the 2013 Wine Blog Awards. His columns are housed at Grape Collective.