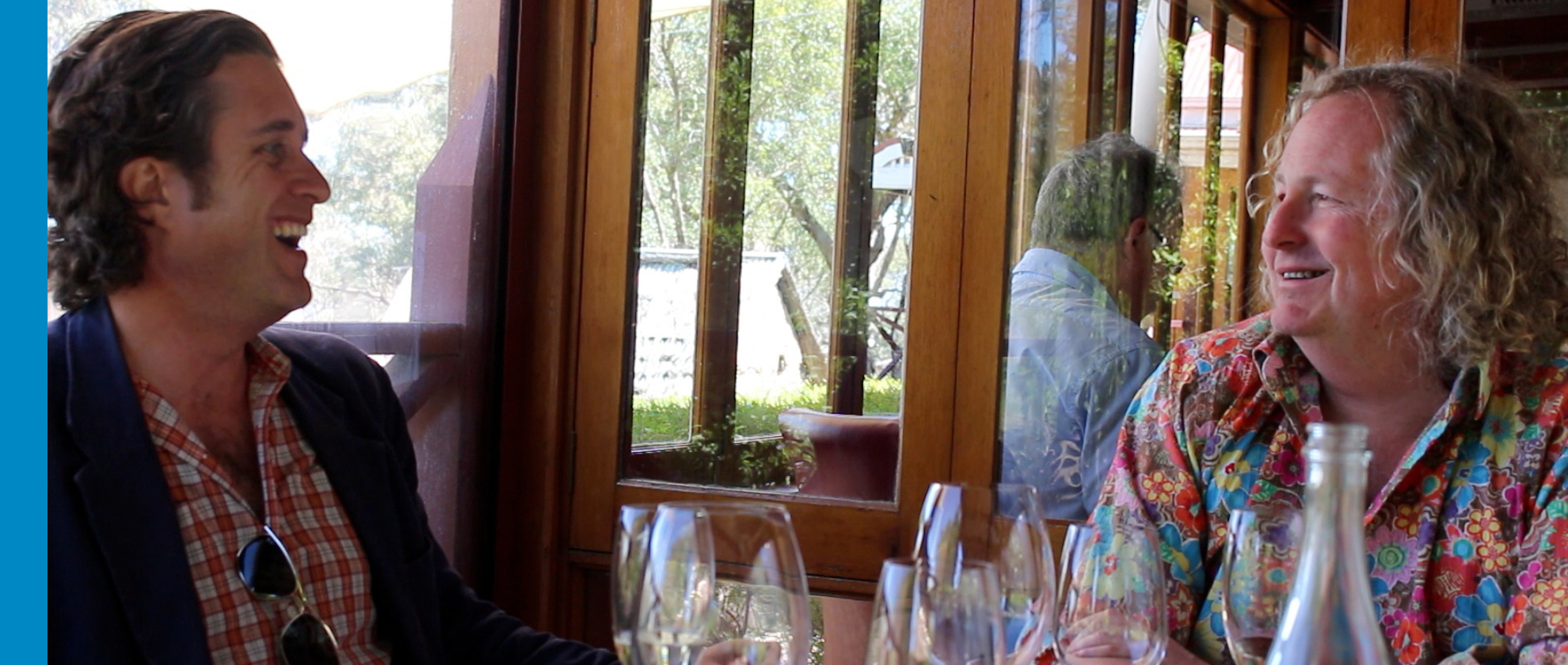 We interviewed the funny, colorful Chester Osborn at the d'Arenberg winery. In the family since 1912, d'Arenberg produces over 60 wine labels with over thirty different varietals.
How did your family get into wine?

My great grandfather was a director of Hardy's from 1884, and he was the treasurer. He knew the quality of these grapes and this vineyard and he bought the vineyard because he had been going there. He bought the vineyard in 1912 and built the winery in 1927. It has a very old traditional style. We still use all the old style fermentation, the submerged cap ferments, we still basket press everything. And I have just turned the vineyard back to the old fashioned style where we don't use fertilizer at all, we don't use irrigation most years, there is no cultivation, no tilling the soil, no herbicide, so it is very organic and I call it minimal input -- in fact, it is almost no input. This is the way we get the flavor of the soil -- really long, spicy, gritty, lovely vibrant mineral style wines that age for a long, long time.

My father is still at the company. He is 87 years old and still on the road, selling wine. He is a good raconteur.

How old were you when you first started to get involved in the family business?

I was seven years old. I got paid ten cents an hour although I don't think I was worth that because I ate more grapes than I put in the bucket. I got a wage raise to thirty cents an hour when I was eight and I thought I actually had better work for that. I worked half of my holidays for all of my school life. I took a year off after finishing school, worked in a few wineries in the state. I went to Roseworthy College to get a degree in winemaking then went overseas and looked at wineries in Europe -- four wineries a day -- and then came home and became chief winemaker. That was thirty years ago.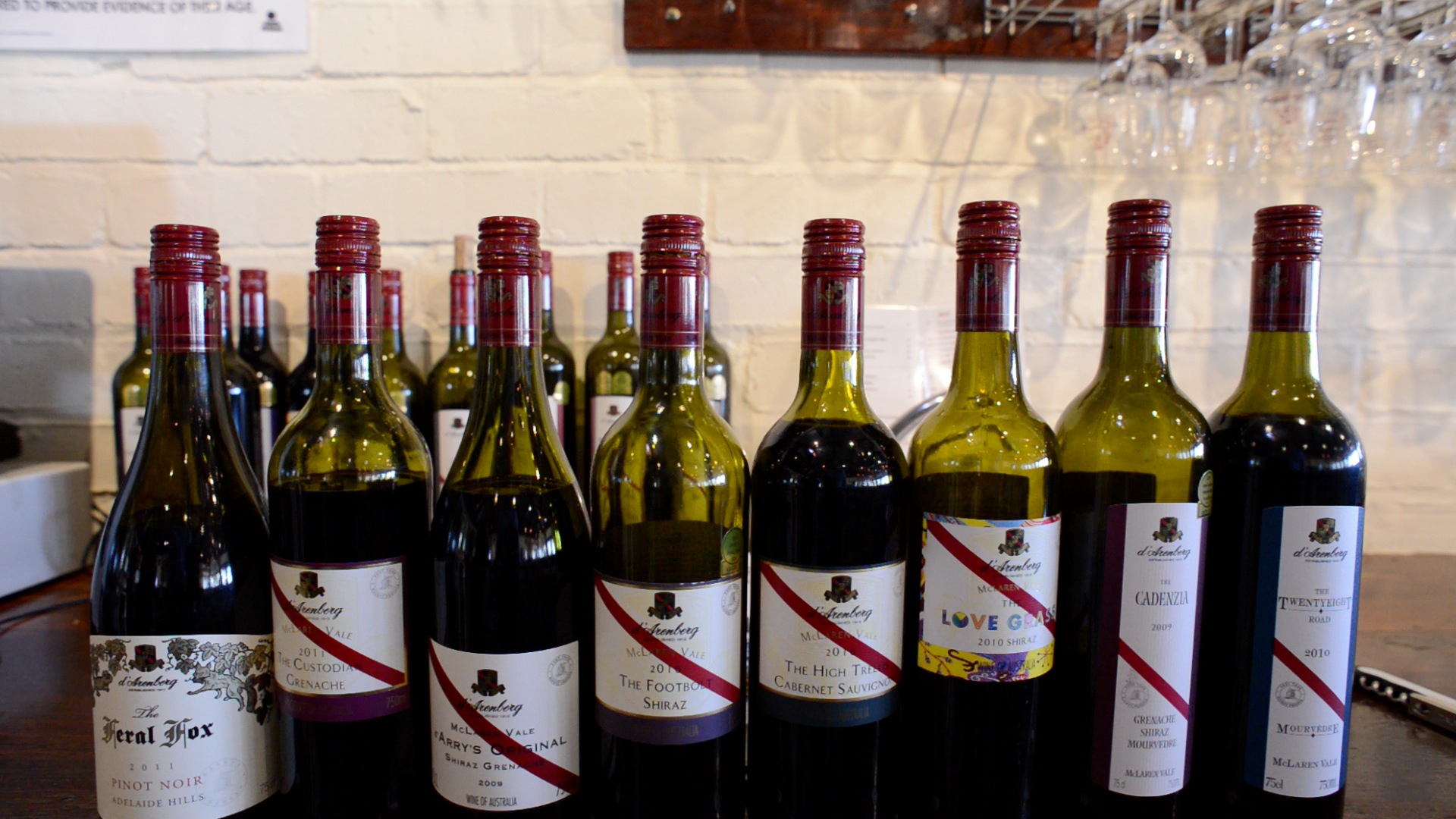 You make sixty labels. How do you keep track of all of those wines?

Yes, it means you have to do a fair bit of drinking! It sort of happened gradually. We didn't start with that many, obviously, and the single vinyeard wines that we do now that are all $100 bottle; there are 15 or so of them for the Dead Arm or components of the Dead Arm, single vineyard Shiraz wines and I do all them relatively quickly, in a few days. Some of the blends are quite a bit more complicated. Most blends of the whites I can do in one day; each particular white will take a day or less to do and get them ready, but some of the other things are much, much more complicated and take weeks of tasting 200 barrels a day.

What do you do after a day when you tasted 200 barrels?

I blow into the breathalyzer to see whether I am over to see if I can drive home. No, usually I am like .04 because of course I am spitting the whole time. And I get really focused. You think surely they start to taste the same but you get really focused on exactly the differences, the nuances. The barrels in 15 barrel lots, so one fermenter, a 5 ton fermenter. So you are looking at the barrels that are the best, brightest with the best oak integration and without a fatness or clumsiness in there.

You make a lot of different types of wines. Do you have one you love more than the others or are they all equal to you?

That's it.They are all equal. People always ask that question, is there a favorite, but there is not really. The ones that are more challenging in a way are a favorite because it is really quite a lot of fun working towards the end product and it is a great relief when you have done it. Whereas some of the Rieslings, I can do them in pretty quick time because there are only two vineyards but I still love the Riesling a lot when I come to drinking it, so it doesn't make much difference at the end of the day.

How many different varietals are you growing?

Thirty-three. Yes, it's quite a lot fun. We have all sorts of obscure grape varieties... well, they are not that obscure, obscure for here. Things like Sagrantino, Aglianico, lots of Portuguese varieties, the Spanish varieties such as Graciano and there's quite a lot of Rhone whites. Most of them are blends.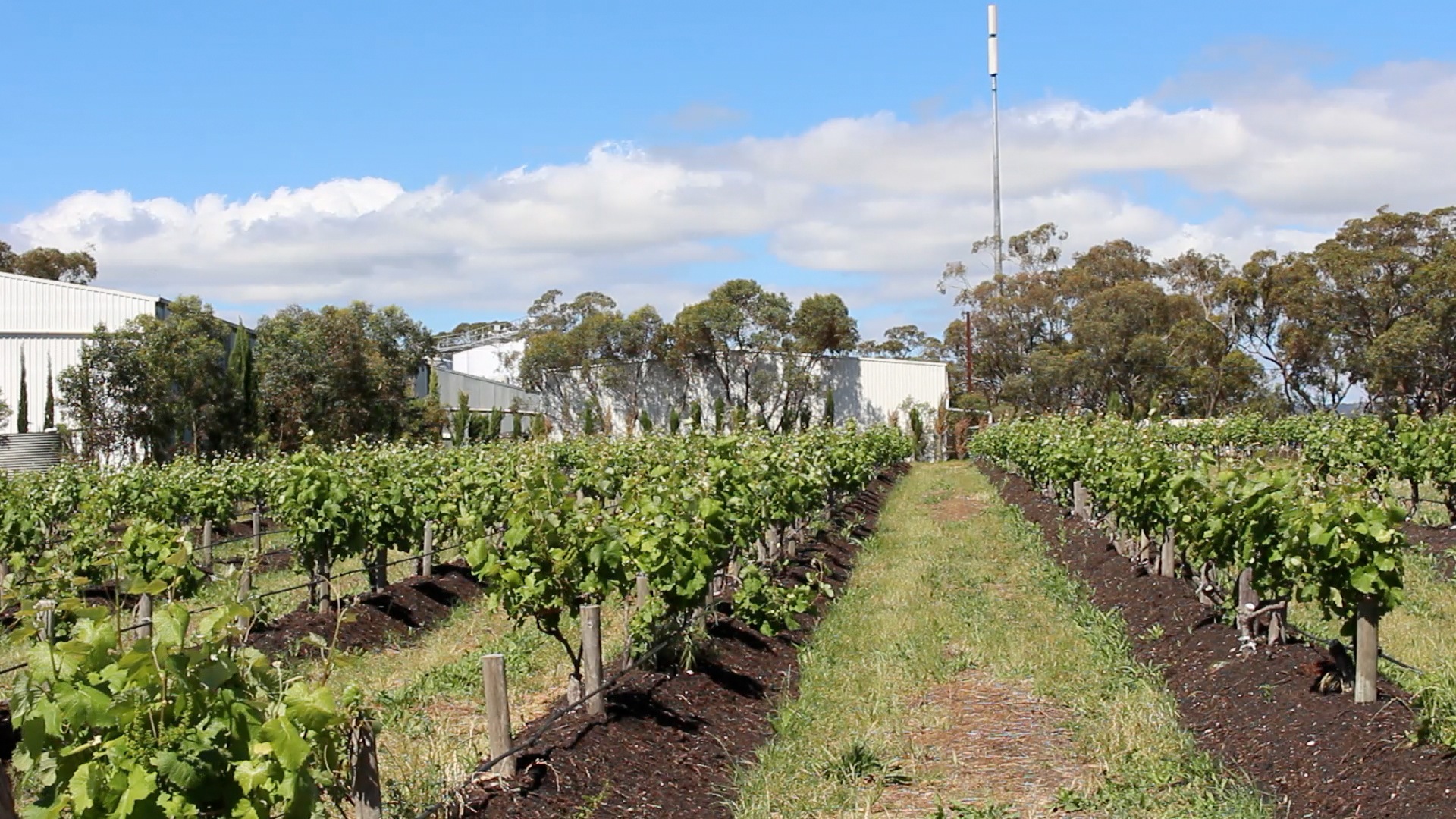 How do you figure out how to mix the different varieties?

A lot of it is experience and intuition really. When you are tasting it, it is sort of "Wow, I love that wine but it really needs something else" and you think about what you have in the winery and you say "well, I think this would be really good in there" and then you think maybe it needs a few other things and you just come up with it. Once I come up with a blend, I tend to keep the next vintages with the same varieties. Sometimes they change a little bit. I keep that theme going along and I work with it; the amounts will change a little bit but I will be thinking around the same theme of palate style.

Do you just wake up one day and say - today I'm going to plant Durif or plant…

Well, actually sometimes it does happen like that. Last week I was at the Adelaide wine show. There were three golds given to Malbecs. They were outstanding. They weren't from this region, they were from a little further south in Langhorne Creek. They were really strongly Cabernet like, it was really amazing how like Cabernet they were. I thought that is quite different and then I talked to a few people and I found out that there is a new clone of Malbec that has come into Australia from Mendoza, Argentina. And so I thought I should try that because I haven't got any Malbec. Because in this area, we do a lot of Shiraz, obviously, and we've got a lot of mainstream varieties and Grenache and things we do well. But you don't know if any of these obscure varieties are even better until you try them.
Read about the stolen camel of McLaren Vale here.
Interview with McLaren Vale winemaker Joch Bosworth here. Also in the McLaren Vale, Sarah Marquis of Mollydooker.