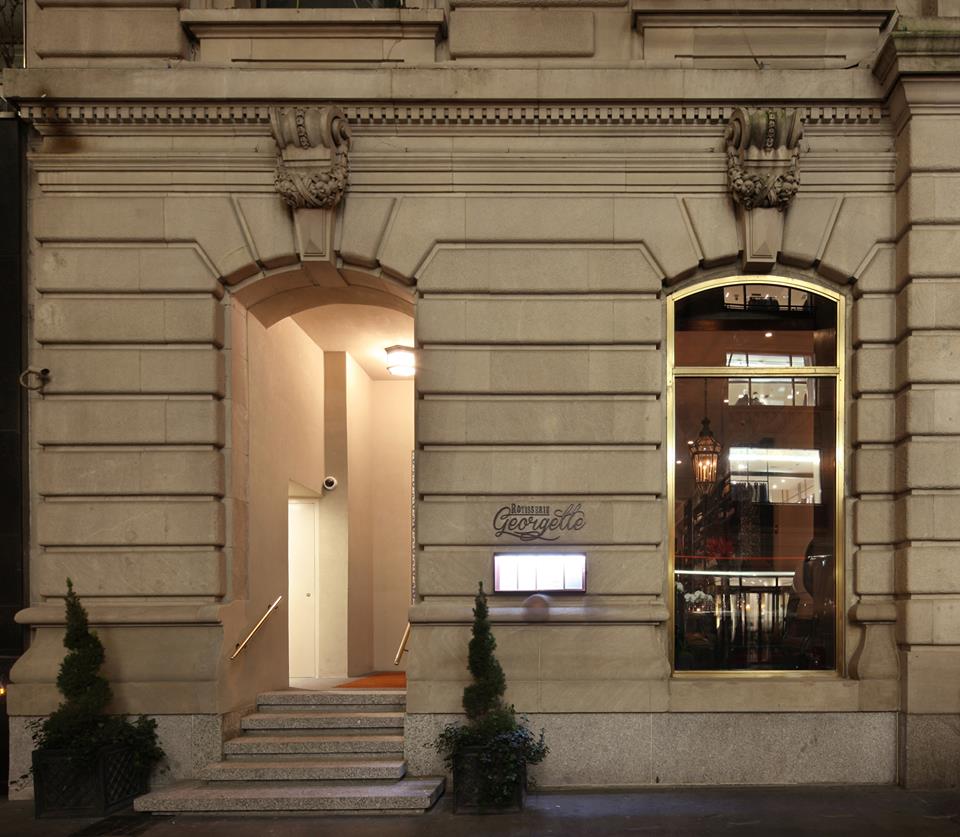 What is it about roast chicken? It was Julia Child's dinner of choice, perhaps because she knew how this seemingly simple dish can be difficult to pull off: The crispy skin, tender and juicy meat, and flavorful jus is a delicious balancing act that even the best trained chefs can find challenging. But Georgette Farkas and David Malbequi have it all figured out at Manhattan's new sleek and stylish Rotisserie Georgette.
Those of us in the food biz know Georgette from her almost 20 years as public relations and media maven for superstar chef Daniel Boulud. She switched gears to open her own place—the phrase daunting task seemingly not in her vocabulary—and smartly pinned her project on this beloved dish. That's not to say that Rotisserie Georgette is a one-trick pony: There is a wealth of other great-tasting options to keep you coming back again and again. Which is evidently what is happening, since at fewer than three months out, the place is already packed for lunch and dinner. Farkas transformed the former Naeem Khan bridal boutique into a calm oasis from the shopping, horn honking, and other noise-inducing craziness of Midtown Manhattan. No easy job, considering, obviously, that the dress shop had no kitchen. But the blank-canvas space allowed for the installation of some great rotisseries reminiscent of Paris. They shine in a blue and-white-tile accented kitchen (and back wall) that also gleams with pots, pans, and the crisp white uniforms of chef Malbequi (also a Boulud veteran) and his team.
I loved the chicken at lunch, punctuating a salad with avocado, crispy lardons, candied walnuts, blue cheese and Asian pear. And I enjoyed it again at dinner (not the same day, but close) in its own juicy goodness with superb rotisserie potatoes, cooked as they're done in Paris, in the chicken fat that drips down from the roasting birds. The chicken also stars in a pot pie and sliders at lunch, and at dinner, as a plump whole bird for two, stuffed with wild mushrooms and served with seared foie gras. Meat lovers can opt for loin of lamb with lemon confit, duck breast with huckleberry glaze, or grass-fed New York strip steak crusted with seven kinds of pepper. There are some fun cocktails and bar snacks, too, and a lovely wine list that, not surprisingly, leans French. (A 2010 Chateau Bachelards Les Vaches Fleurie was a nice medium-bodied red for the chicken.) Assistant General Manager Alexandre Calvi is always ready with an appropriate suggestion in that arena. My personal suggestion is go now, go often, and definitely go hungry. And save room for those potatoes.
Rotisserie Georgette, 14 E. 60th St. (between Fifth and Madison aves.); 212-390-8060 or rotisserieg.com