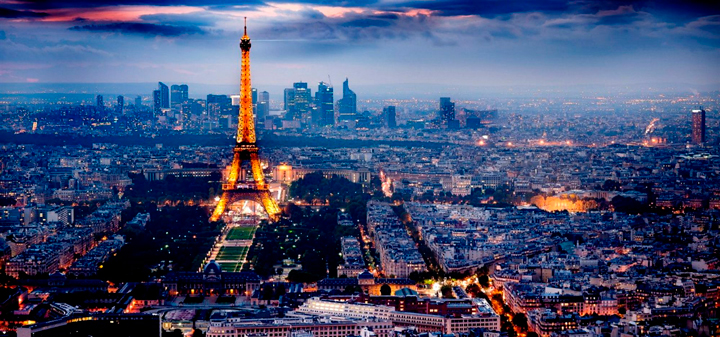 The classic song may celebrate "April in Paris," but as far as I'm concerned the City of Light is great any time of year. Its appeal is magnetic, whether you're a history buff, art lover, antiques hound, or, of course, a die-hard foodie. (That would be me.) And so I had no problem heading across the Atlantic right in winter, ready to eat (without wanting to break the budget), walk, and generally take in the sights and just soak up the alluring atmosphere of Paris, no matter what the weather might bring. I needn't have worried: The rain was minimal, the temperature was mild, and my spirit was rejuvenated, thanks in part to these three terrific restaurants.
Bistro Bellet
84 rue du Faubourg Saint-Denis; 01-45-23-42-06
The neighborhood may look a little dodgy, but not to worry: It's the low rents here in the increasingly buzzy 10th Arrondissement that bring restaurateurs like Nicolas Lacave to help boost the sizzle. The prix fixe three-course menus at 32 or 36 euros per person for food of this quality keep the place packed every night.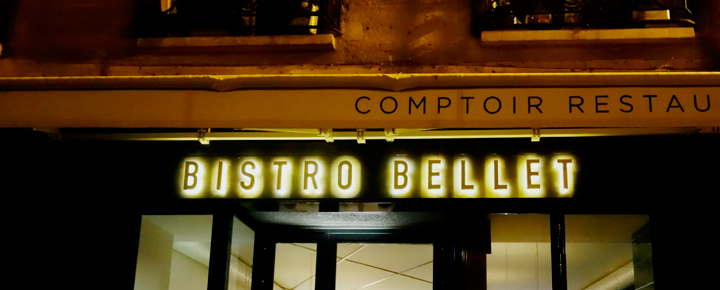 Forget Parisian stereotypes — the staff here is friendly and accommodating to a fault. Chef Francois Chenel keeps things humming in the tiny kitchen. You can ponder your order while sampling the excellent house-made flatbread that's topped with creamy, sweet sautéed onions balanced with a salty hit of black olives and anchovies. Light, crispy tempura-like vegetables were accented with coriander and ginger; lentil salad had flecks of "black" ham from Bigorre in the southwest. "Bouille Bellet" is a steaming cocotte of shellfish in broth, served with garlicky rouille, Chenel's riff on a classic bouillabaisse. Scallops in a seaweed butter with endive was thoroughly modern, while the chicken fricassee with morels in vin jaune tasted like something your grandmother would make, if your grandmother was French and a really, really good cook. I ate so much of the sauce that I could barely make my way later into a hazelnut chocolate tart. But I managed.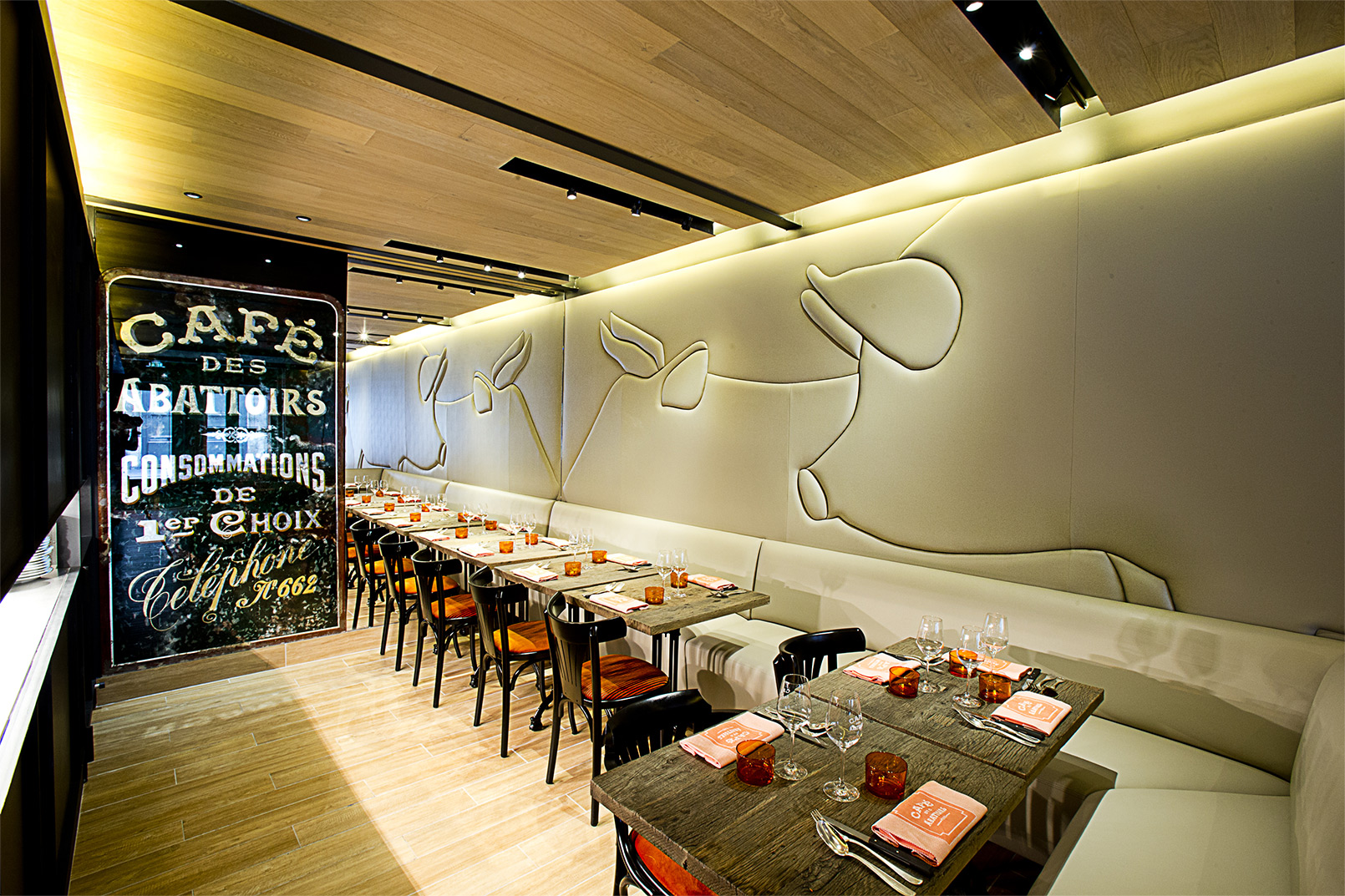 Café des Abattoirs
10 rue Gamboust; 01-76-21-77-60; cafedesabattoirs.com
You know you've been in this business a long time when the kids of the famous chefs you covered start opening restaurants of their own. That's precisely the case here at this meat-centric spot (an abattoir is a slaughterhouse, after all) not far from the Tuileries Metro stop. It's run by Sophie and Caroline Rostang, and if that name sounds familiar, that's because their papa Michel is, yes, "that" two-star Michelin chef of renown. But the daughters have pulled a 180 from that ideal in this (very) small space, the better to catch the aroma of mains like lamb kebabs, pork chops, and big, juicy steaks. As at Bellet, the menus are prix fixe, ranging from 32 to 45 euros. Before our steaks, there was a trio of hors d'oeuvre: Smoked herring with boiled cubed and crispy potatoes; a little cup of the best chicken broth ever, and a small pancake topped with tender greens and a creamy dressing. Frites here are a must; there are Lyonnaise potatoes and vegetable specials daily, too. A condiments caddy—I don't recall ever seeing one of these in Paris before—has house-made ketchup, mustard, barbecue sauce, and tomato-horseradish relish. It's a homey touch, in keeping with the casual charm of the place.
Le Gorille Blanc
4 Impasse Guemenee; 01-42-72-08-45; legorilleblanc.fr
Yes, the name of this place translates as the white gorilla, but there are no signs of the jungle in here. In fact, the décor sets the stage for the cooking (and wines) of southwest France beautifully with white-stone walls, beamed ceilings and hardwood floors, and candlelight all around. The a la carte menu has interesting first courses like cucumber "spaghetti" with smoked salmon and maple syrup, and a stunning duck foie gras with mango and pineapple chutney. There's a good selection of fish, as well as robust meats that speak of the region: veal kidneys, rabbit fricassee, and chicken with a cocotte of spelt and bell peppers. For dessert, I opted for a little of the Pyrenees cheese, brebis, served with black cherry jam. But lavender crème brûlée and a chocolate mousse with ginger and lime were pretty tempting options, too.