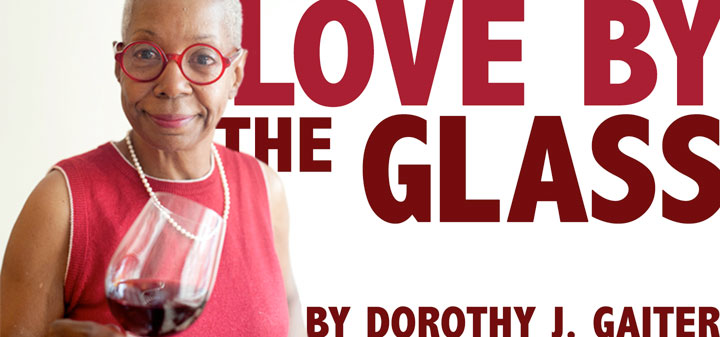 Even in the wake of a polar vortex, there's no need to abandon white wines. We drink Sancerre year round. While it's perfect for summer picnics, it's also terrific with cold-weather comfort foods like roasted chicken with butternut and acorn squashes and pan-fried kale; a steaming bowl of fish stew; even veal in cream sauce. It's just that versatile.
It's made from Sauvignon Blanc, but hails from the town of Sancerre in the Loire Valley, and has more "stuff" than many Sauvignon Blancs. Define that wine-speak? Sure. By "stuff," I mean that the best of them have undercurrents of seashells, limestone, and minerals. They have the tell-tale grassiness of the varietal that you'll find in versions from Australia to South Africa, but often in a more subtle package; less in-your-face herbaceous green pepper, more flint.
I love veggies, including most green ones. But kale has just begun to grow on me. Scientists can probably tell me why green veggies can be challenging to pair with wine, but in most cases, I recommend Sauvignon Blanc, sometimes Sancerre. Domaine Fournier Pere & Fils, run by brothers Claude and Jacques, the 10th generation, has two especially winning ones. (Third brother Daniel opened Sancerre's famous restaurant La Tour, where the chef, his son Baptiste, earned one Michelin star in 2011.)
Claude, the winemaker, and Jacques, the vineyard manager, greatly expanded their father's holdings in Menetou-Salon, Pouilly-Fumé and Sancerre. Theirs is now among the largest and most important estates, renowned for merging modern technology with old-school handpicking and sorting.
The Fournier Cuvee Silex 2011 is floral and flinty, apt since silex eans flint. There is a whisper of the herbaceous tell that's found in all Sancerre. The 2008 Grande Cuvée, made from the oldest Sauvignon Blanc vines, is rich and intense. The years have made it complex.
Remember the name of this culinary-minded family.