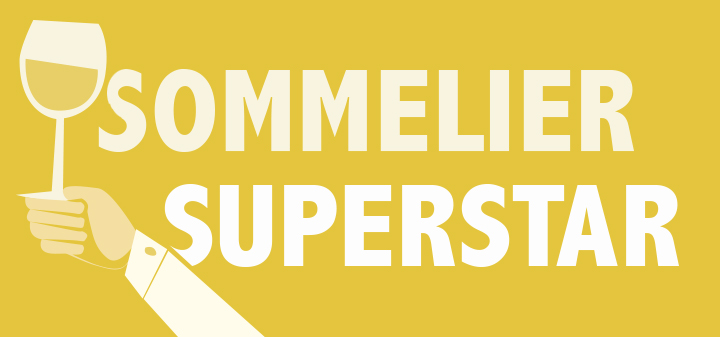 On a residential street in New Orleans' enchanting Garden District is a restaurant; one where men show up wearing jackets and most dinners begin with sherry-laced turtle soup. Commander's Palace, a bastion of haute Creole cooking, also flaunts a wine cellar of 2,500 selections, and Dan Davis—who goes by "the wine guy"—is the one who oversees this massive inventory of bottles from all over the globe.
His Approach to Wine: "Personally, I like wines that have high acidity and lend themselves to being part of a meal, that are fresh and encourage the appetite. My other major focus is sourcing and serving wines at maturity, rather than committing infanticide many restaurants do. It's rare for a customer to be able to walk in and have a half-glass of Moschofilero with their salad, and then a half-glass of Beaune Premier Cru with their entrée. They are not forced into a whole bottle of wine to get something mature, and it adds to their dining experience."
His Aha Moment: "After Hurricane Katrina, I reopened Café Adelaide [the sister restaurant of Commander's Palace] as the GM. Prior to that, before upper management, I was the captain in the wine room at Emeril's, where I talked about wine and led interesting pairings all night. While at Café Adelaide, the Court of Master Sommeliers came through, and I realized how much I missed being involved with wine."
His Favorite Wine Region: "The south of France. Roussillon. It's absolutely breathtakingly beautiful. The wines are underrated: rustic, pure, food-friendly, and they capture sense of place. They are also some of the best values. Their simple, quaffable, and affordable rosés are what we in New Orleans call porch wine."
What He's Drinking on his Night Off: "I seldom drink wine. At home it's typically beer, or I make sangria with a decent box wine and mix it with fruit juice. Light, simple red wines take on other flavors readily, so in the summertime I add lots of citrus; in the winter I sprinkle cinnamon or add cloves."
Alia Akkam is a New York-based writer and editor covering food, drink, design and culture.
Tasting Notes
2011 Anne Amie Riesling, Willamette Valley, Oregon
This is a gorgeous example of Riesling being Riesling. Its lovely mineral, citrus, and apricot notes are in perfect balance with the lively acidity and understated hints of sweetness.
2008 Stony Hill Chardonnay, Spring Mountain, Napa Valley, California
Stony Hill has a long history of light-handed winemaking that lets their truly remarkable terroir shine through, and this age-worthy wine is no exception. Think grand cru Chablis; Meyer lemon and lime leaves with solid minerality.
2007 Domaine Huët Vouvray Pétillant Brut, Touraine, Loire Valley, France
Dry but not dusty, this wine takes all of the lovely citrus, light floral, mineral, and honey tones of Chenin and delivers them with effervescent finesse.
2011 Neyers Vineyards Chardonnay, Carneros, California
Rich and creamy, with flavors of lemon curd and brioche enlivened by cooler-climate acidity.