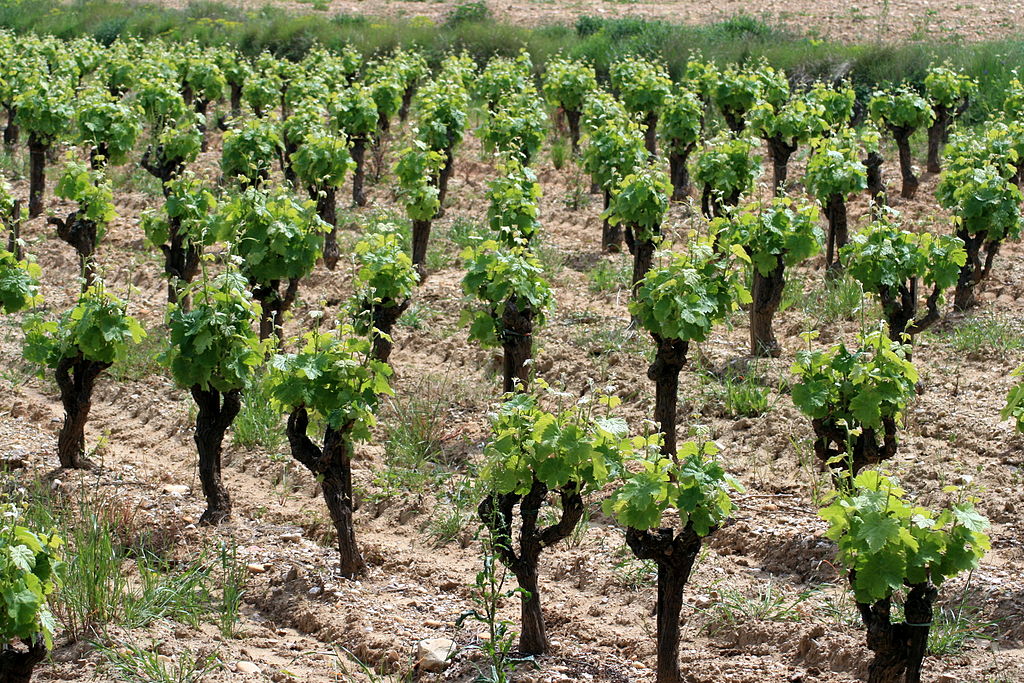 Geography & Climate
Lirac is a large wine-producing Appellation d'Origine Contrôlée (AOC) established in 1945 and located in the department of Gard on the western side of the southern Rhône area of France. Situated in the low-lying hills on the right bank of the Rhône River directly across from the famous Châteauneuf-du-Pape region, Lirac boasts approximately 1,700 acres of land under vine. The appellation includes the village of Lirac, as well as the villages of Saint Laurent des Arbres, Saint Géniès de Comolas and Roquemaure.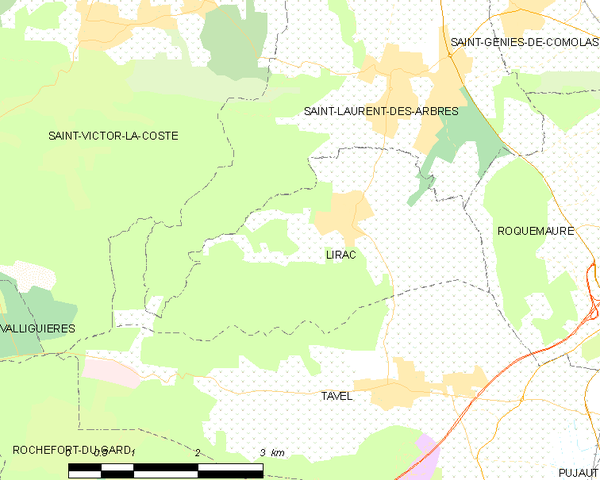 The climate of Lirac is best described as Mediterranean with long warm summers, low rainfall and mild winters. The area features well-drained limestone and sandy soil types. In comparison to Châteauneuf-du-Pape, the terroir in Lirac is similar in variety as well as in sunlight hours.
Grapes & Wine
An array of red grape varieties is cultivated in Lirac, including Grenache noir, Syrah, Mourvèdre, Cinsault, and Carignan. Red wines made in Lirac must be comprised of at minimum 40% Grenache noir, with Mourvèdre and Syrah at a combined minimum of 25% and Cinsault and Carignan at a maximum of 10%. The red wines of Lirac are generally elegant, well-balanced and structured with hints of black fruit, truffle, licorice, leather and cocoa.
White Lirac wines, typically characterized as aromatic and full-bodied, are made from Marsanne, Roussanne, Viognier, Bourboulenc, Clairette, Ugni Blanc, Picpoul, and Grenache Blanc. No single variety may be used in a proportion greater than 60%. Lirac whites exhibit scents of acacia, linden, and fennel interlaced with notes of white peach, apple and exotic fruit. On the palate, the wines are fine, subtle, highly perfumed and leave a pleasant sensation of freshness on the finish.
Rosé wines are made with the same varieties as are used for the reds, and up to 20% of white varieties may also be added. They reveal very seductive aromas of strawberry, raspberry and other red fruit such as pomegranates. Their striking characteristic is their balance between acidity and smoothness on the palate.
Interesting Facts
Lirac has been producing wines since before Roman times and many kings and members of the papal community in Avignon often favored them. Pope Innocent IV ordered 20 casks of Lirac wine in the mid 14th century, and France's Henry IV and Louis XIV served them regularly.

In 1863 phylloxera arrived in Lirac and the appellation is considered to be the origin of the destructive pest in France.

Lirac is where the term "Côte du Rhône" was first branded on barrels for export – a mark of authenticity still in use today. Lirac is therefore where the Côte du Rhônes appellation originated before gradually being extended to other "

Côtes du Rhône" wines.

The Lirac wines are produced by a total of 100 vineyards, which include 93 growers, 43 private wineries, 6 cooperative wineries, and one producer/merchant.

The appellation's rosé wines can offer a less expensive alternative to those of nearby Tavel, whose prestige and reputation drive up prices.