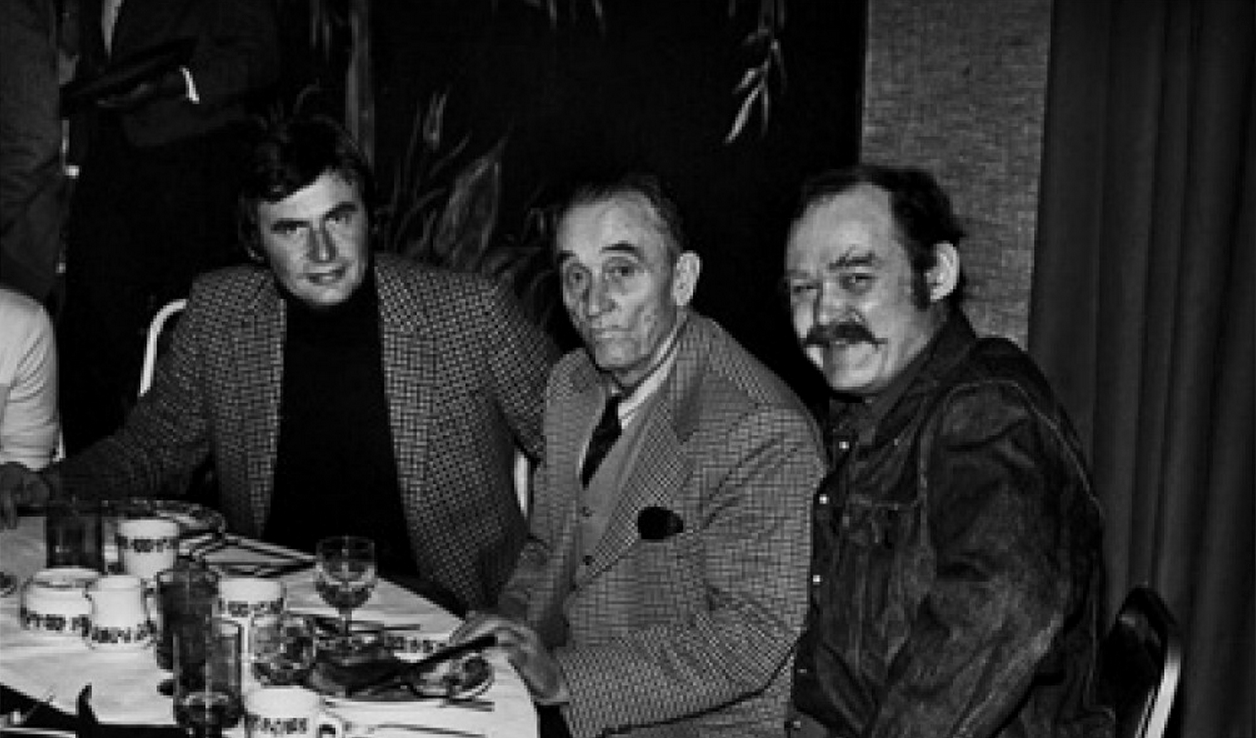 Finger Lakes' wine pioneer Hermann Wiemer released his first wine 35 years ago. While his wines helped the New York region gain critical acclaim, he never curried much favor with local winemakers. And he had little patience for collegiality. In a 1985 interview with the New York Times, described most Finger Lakes wine as "rubber hose" quality.
Things have certainly changed. Today, consumers everywhere consider Finger Lakes Riesling to be on par with the best offerings from Germany and Austria. Serious oenophiles recognize that other wines from the region show tremendous potential. And ironically, the region's winemakers credit the collaborative spirit Wiemer shunned for the surge in quality.
Indeed, it's a struggle to get vintners there to talk about their own wines. Virtually every Finger Lakes winemaker is more interested in promoting the industry as a whole -- and praising colleagues -- than talking about himself.
"With a very few exceptions, the region is characterized by a very non-competitive atmosphere, where we all want to work together to make exceptional wines," explained Peter Bell, the winemaker at Fox Run Vineyards, in a recent interview. Bell should know; he'll celebrate his 20th Finger Lakes harvest this summer.
Tom Higgins of Heart and Hands Wine Company, whose inspiring search for the perfect plot to grow Pinot Noir is detailed in Evan Dawson's Summer in a Glass, had a similar message when we chatted a few years ago. Higgins praised Bell and David Whiting, the owner of Red Newt Cellars, for "[laying] a strong foundation for the emergence of Finger Lakes wines."
"[Bell and Whiting] are always an incredible soundboard for ideas and provide experiential wisdom," Higgins said. "They have great palates, open minds and are open to collaborating and sharing ideas -- and this allows the region to learn and advance as a whole."
Even though the industry has grown dramatically over the past 35 years -- there are now more than 100 wineries -- winemakers in the Finger Lakes still see themselves as part of something new, making wine together on the edge of viticulture.
Consider August Deimel, the winemaker at Keuka Spring Vineyards. While an undergraduate at St. John's College in Annapolis, Maryland, Deimel fell in love with wine after tasting a white blend from Hugel, a leading Alsatian producer. He promptly dove into the world of wine and decided to pursue a master's degree in enology from Cornell. While there, still obsessed with the cool-climate white varieties that excel in regions like Alsace, he resolved to work in the Finger Lakes.
Today, Deimel talks with great passion about his desire to make his wine "better, more exciting, more interesting . . . [and] to keep learning and improving." And Deimel "can't wait to see what some of the assistant winemakers in the Finger Lakes do once they are running cellars themselves." In more established regions, one rarely hears such opinions since winemakers are more focused on maintaining tradition.
In the Finger Lakes, experimentation and innovation are embraced. While the region is best known for cool-climate, aromatic white varieties like Riesling, many producers are introducing Americans to obscure reds. Red Tail Ridge, for example, produces varieties like Teroldego, a red wine that hails from northeast Italy, and Blaufrankisch, Austria's signature red wine. At Bloomer Creek, winemaker Kim Engle is showing that Pinot Noir and Cabernet Franc can thrive in the icy Finger Lakes, even when produced with minimal intervention.
While Hermann Wiemer might have been cantankerous, he helped prove that the soils around upstate New York's glacial lakes -- and the chilly climate -- could produce some of America's best wines. Today, thanks to dozens of passionate winemakers, the region's offerings have never been better.
David White is the founder and editor of Terroirist.com, which was named "Best Overall Wine Blog" at the 2013 Wine Blog Awards. His columns are housed at Grape Collective.