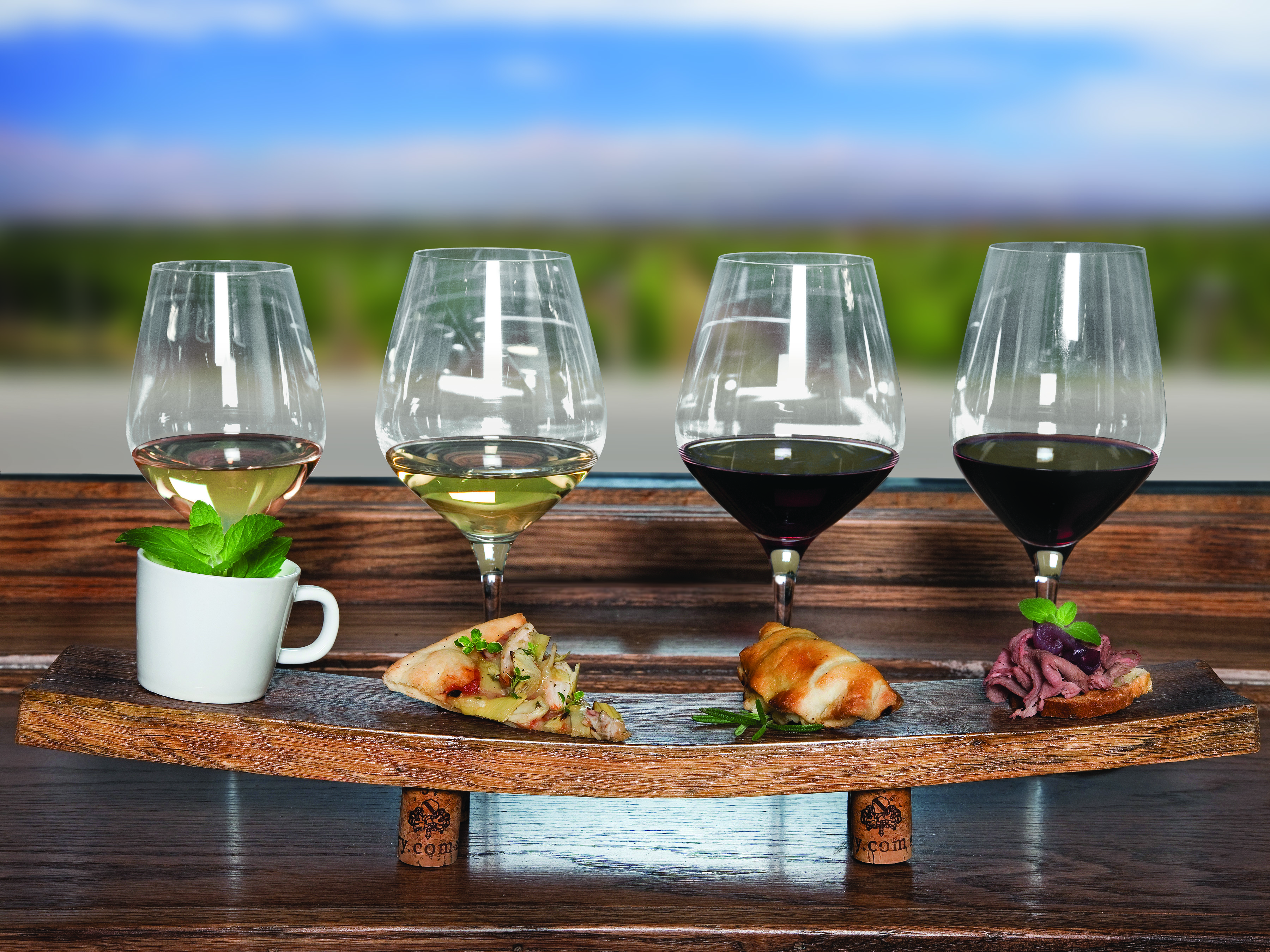 When it comes to pairing wine with food, you might ask yourself: "What's for dinner?" You pause, and then reason that "if it grows together, it goes together"to narrow down your selection. Chianti wine, for example, couples notably well with pasta in tomato sauce. Not eating Italian? What if you are having Korean barbecue instead? Does that mean you should lose the Chianti and get…Korean wine? While the terroir pairing logic is a good starting point for most situations, it does not resolve the countless choices facing the modern day foodie. Below are five food/wine combinations that will excite such enthusiasts.
1. Sushi and Gruner Veltliner
Gruner Veltliner, also known as just Gruner, is the most planted grape in Austria. The light and zesty style (most commonly imported) is characterized as having lively acidity and full-bodied texture, which makes for an excellent palate cleanser for rich ingredients, such as wasabi and ginger. Gruner pairs traditionally with wiener schnitzel, breaded veal, and its versatility lends itself to handle most types of fish. Refreshing minerality together with spicy white pepper flavor and bright citrus aromas balance sides including seaweed, edamame, and miso soup. Indeed, Gruner Veltliner has increasingly gained recognition for its place in Asian cuisine.
2. Scones and Prosecco
Just as scones can be savory or sweet, so can Prosecco. Depending on the level of sugars, Prosecco can be classified as "Brut," "Extra Dry," or just "Dry." Made from the Glera grape in the Veneto or Friuli regions of Italy, and often sparkling, most Prosecco is meant to be enjoyed young and fresh. Its soft and gentle character allows Prosecco to be a "breakfast wine," and due to its moderate acidity it is also a pleasant companion to savory treats. If Prosecco is too crisp for your liking, then make it into a bellini cocktail for added freshness.
3. Popcorn and California Chardonnay
With pairings, you can go either opposite or the same. This match would be considered alike because of California Chardonnay's penchant, if it has been oaked long enough, to be a butterball of a wine. Yet a new wave of premium production in California has demonstrated Chardonnay's character to be much more than this stereotype, with added complexity of minerality that takes on the terroir and amounts to a more engaging personality. What am I getting at? Whether your popcorn is buttered or not, and whether your Chardonnay is oaked or not, the two make a divine couple – butter meets creaminess, whereas unflavored meets nuttiness.
4. Fried Chicken and Grenache from Côtes du Rhône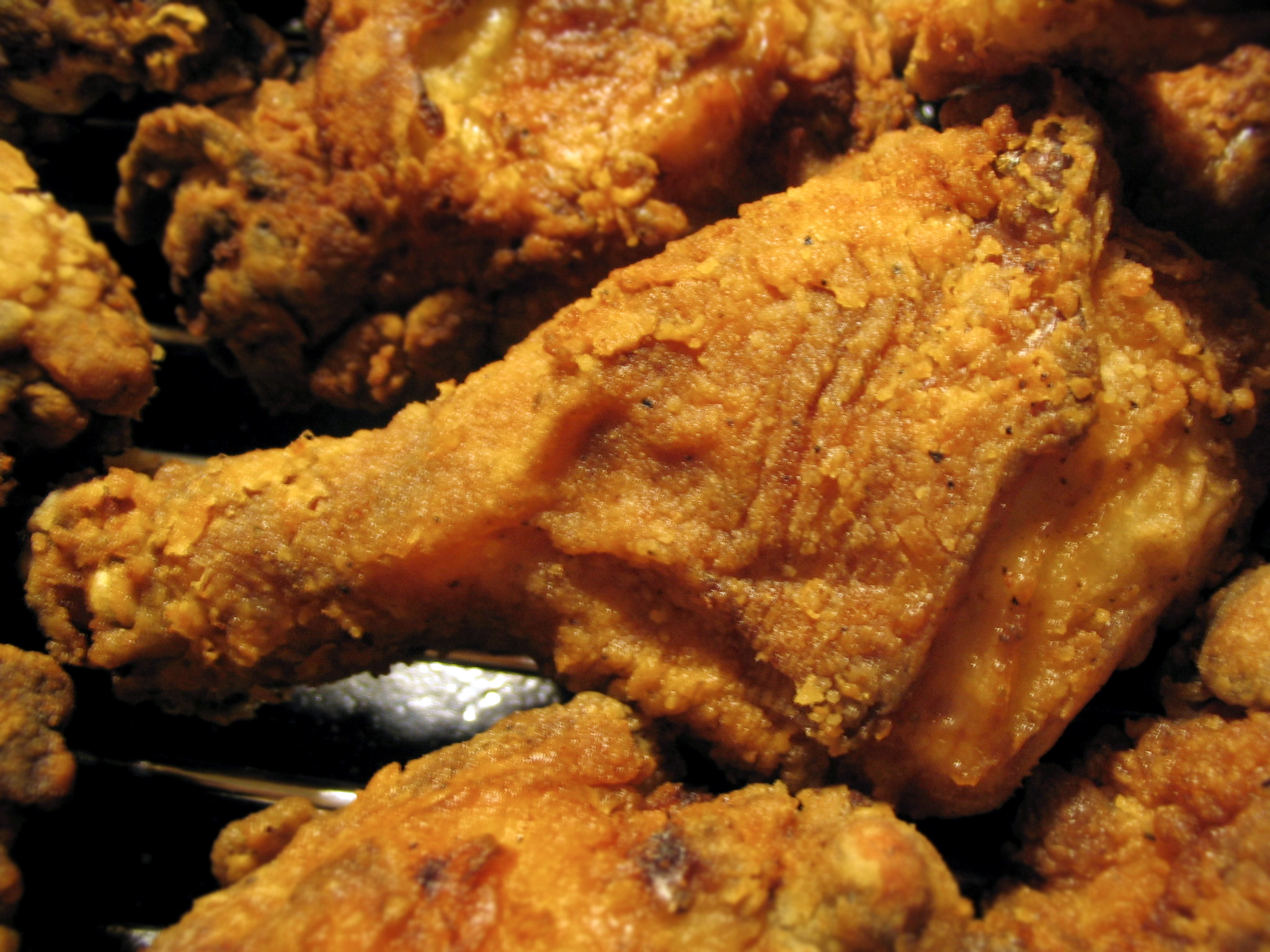 Classic fried chicken should be crispy on the outside, and moist on the inside. Some recommend Champagne and Riesling as pairings, but such white wines do not hold up to the fried chicken that I eat. Grenache from Côtes du Rhône is a much better match because of its medium-body, pepper flavor, and light gamey finish. Red grape varietals tend to be blended in the Rhône Valley, with Grenache the dominant of the bunch, particularly for wines produced in the southern half of the Valley. To get the best matching flavors, aromas, and structure, the blend combination of Grenache, Syrah, and Carignan is the way to go.
5. Doughnuts and Port
Port is a fortified wine from Portugal that pairs wonderfully with most sweets, including doughnuts. There are various styles of Port, including red, white, rosé, and aged tawny, each having its own distinct taste. The two primary styles, red and tawny, have flavors of berry chocolate with less sweetness and of nutty caramel with more sweetness, respectively. That being said, Port pairs amazingly well with nearly all doughnuts -- Boston cream, custard, chocolate, vanilla, jelly, powered, and even simple glazed. Plus, doughnuts and Port together is just badass.
Want to learn more about pairing wine and food? Check out Winefolly's beginner and advanced paring charts.