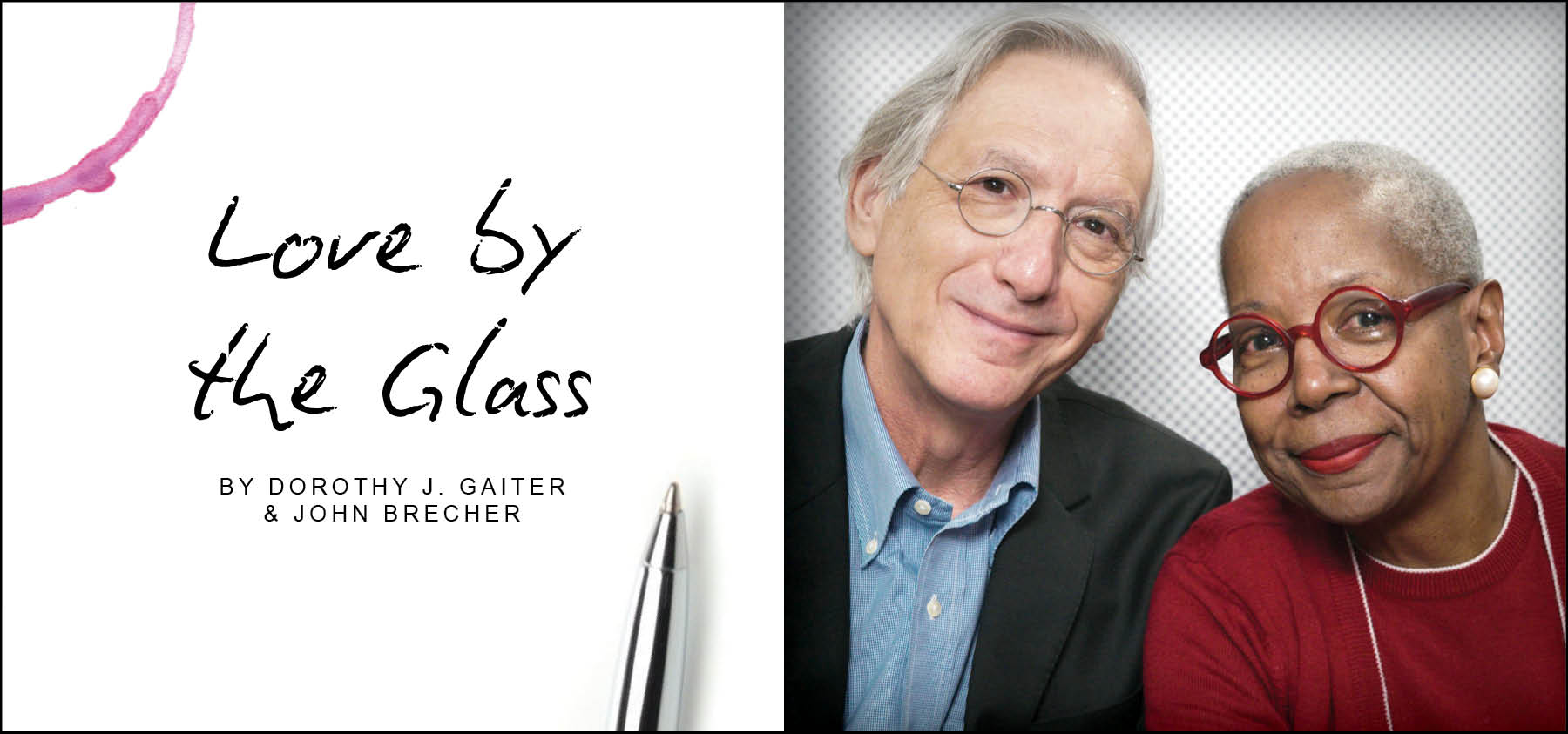 Some parts of the wine world move slowly, but there are new trends and buzzwords every year. We remember visiting a cute little place called Sutter Home Winery in Napa where the tasting room manager told us, "There's this new thing called White Zinfandel." We were in the audience for a pre-release showing of a movie titled "Sideways." Laura Catena credits a column we wrote about an interesting red we had at a restaurant with jump-starting the rise of Argentina's Malbec in the U.S.
What should you be prepared to hear in the coming year? Here's a list from A to Z. We'll run through these quickly, so beware that each is a brief summary.
A is for Avaline. Because this wine line is fronted by actress Cameron Diaz, it gave a huge boost to the idea of "clean wine." Now clean wines are everywhere, promising to be free of additives, healthier, purer. In some cases, marketers claim they don't cause hangovers. Detractors say not only is this nonsense, but it implies that other wines are somehow "dirty." Here's a good piece about the controversy.
B is for B Corporations, a growing category of businesses that embrace the idea that we can be the change we want to see. B corporations use their profits to shape a world that is more sustainable for their employees, communities and the environment. As more consumers seek products and services that reflect their values, you'll be hearing much more about B corporations such as 50-year-old Sokol Blosser Winery in Oregon.
C is for climate change. This is the critical issue for our planet, as this list reflects. In the wine world, winemakers around the globe are trying to figure out now – because they have to be years ahead of the game – how climate change will affect what grapes they grow, how they grow them and where they grow them.
D is for diversity. The past two years have seen a surge of interest in finally making the wine world more diverse. A number of organizations and companies, among them the Association of African American Vintners, the Roots Fund, Wine Unify, Black Wine Professionals, and the Lift Collective, are doing extraordinary work to ensure that the movement continues.
E is for Esther Mobley, wine writer for the San Francisco Chronicle. With a well-reported, sophisticated yet approachable style, she has become a must-read among people who follow wine by breaking news and identifying trends before others.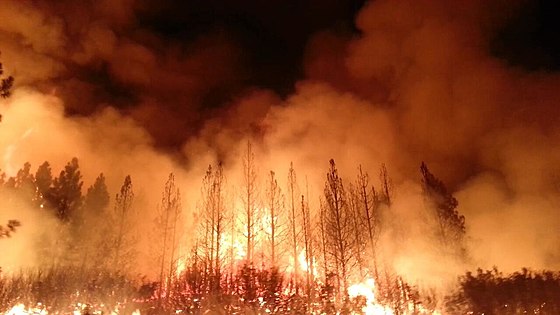 F is for fires, floods and freezing temperatures. Since 2000, as droughts and heat waves have hit the West Coast, wildfires have consumed millions of acres from California to Washington and blanketed more in smoke. Lives, communities and businesses, including wineries, have been damaged or destroyed there and also in Australia. While some wineries are rebuilding and will be replanting for years, the impact of smoke lurks. Although thousands of tons of grapes, especially red, from the 2020 vintage were ruined and discarded, no one knows for sure if some were used. Expect some debate. Floods have wrecked wineries in British Columbia and Germany and freezing temperatures and drought again have brought pain to wine regions in France with impacts you'll likely feel in 2022.
G is for Gallo. In early 2021, Gallo finalized a deal in which it purchased more than 30 lower-end brands from Constellation Brands. This means Gallo's power in the market, from vineyard to glass, is even greater and it's even more likely that your supermarket purchase will be Gallo. Here's a list of its brands.
H is for heavy bottles. Some bottles of wine, especially expensive ones, weigh a ton, for no good reason. This issue is growing because making and transporting glass is a large part of wine's carbon footprint. Some wine writers like Jancis Robinson are including bottle weight in their reviews.
I is for indigenous grapes. All over the world, committed winemakers are rediscovering indigenous grapes that were almost extinct. It's an exciting trend as these can be very good because there's so much energy behind them. There's some interesting material here.
J is for Jackson Family Wines. This was founded by the late Jess Jackson of Kendall-Jackson and his wife, Barbara Banke, and it keeps expanding its reach. While other billionaires have taken over wineries and made them less distinctive, Jackson Family's portfolio continues to produce excellent wines from heritage properties and newly created ones in several countries. It has also launched an initiative called "Rooted for Good: Roadmap to 2030," which outlines goals and actions it's taking to address climate change and issues of social responsibility. Here's a list of its brands.
K is for Kombucha. OK, we haven't tried it, but Kombucha, the ancient fermented tea that's taking the world by storm, is now being made by some companies into a wine. Enthusiasts say that while regulations forbid them from making health claims, Kombucha wine is lower in sugar and calories than regular wines, beer and cocktails and if fruit flavors make you happy, kombucha wines deliver them with a buzz.
L is for low-alcohol. It's hot at the moment. Among some better wines – say, Cabernet Sauvignon and Chardonnay from Napa – alcohol levels seem to routinely hit 14.5% or more and lack balance, which has sparked a backlash. In addition, some low- or lower-alcohol wines are being marketed as healthier and targeted toward women, which is yucky. (Some fine wines, such as many German Rieslings, have always been lower in alcohol, just saying.)
M is for Mount Etna. There isn't a more talked-about wine region in the world right now than Sicily and the epicenter of that is Mount Etna.
N is for natural wine. Alice Feiring, a journalist and leader of the natural wine movement, has defined these as "made from organically grown grapes, with nothing added or taken away...a return to authenticity." But, at least in the U.S., there is no formal definition, which has led to all sorts of supposed offshoots, like much-ridiculed "clean wine."
O is for orange wine. These are wines in which white-wine grapes are left in contact with their skins for a time, leaving an orange-tinged wine with plenty of tannins. This intersects with the natural wine movement.
P is for phenolic ripeness. We hear a lot about this now. While a grape might seem ripe in terms of its sugar content, the skin, seeds and stems need to get ripe, too, as those things, which contain phenolic (chemical) compounds, contribute to the wine's color, texture, taste and aroma. Because of warmer temperatures, the grape might seem ripe when those other parts are not, which adds risk to the crucial decision of when to pick. If winemakers wait until everything is ripe, there's a chance that the grape will be overripe, lacking acidity, which reduces both immediate enjoyment and the ageability of the wine.
Q is for quantifiable. In a post-Robert Parker era (in 2012, Parker sold a majority stake in The Wine Advocate and in 2019 Michelin Guide became its sole owner), critics and wine lovers are increasingly asking whether wine is really quantifiable and rethinking the 100-point scale. This has been a debate for years and it's getting hotter now that more people are comfortable discussing it and hopefully learning to trust their own assessments.
R is for regenerative agriculture, farming in a way that takes care of the environment and the people who work the land, protecting both for future generations. Thus the slogan, "No farmers, No food."
S is for sommelier and specifically the Court of Master Sommeliers. The organization has gone through scandals recently, including the American chapter's move in November to begin to expel six members accused of sexual harassment. Those accusations and other issues have raised the larger question whether the whole "somm culture" that has grown up in the past 20 years has reached its peak.
T is for Touriga Nacional. As winemakers search for grapes that will do well in hotter temperatures, eyes are turning toward Touriga Nacional, best-known as a Portuguese grape, especially in Port. Even Bordeaux approved it as a blending grape this year.
U is for urban wineries. Just at one event this year – the Hue Society's Wine & Culture Fest in Atlanta -- we tasted wines from wineries in Wichita, Kansas; Davidson, N.C.; and Indianapolis. They generally buy their grapes elsewhere and make the wines on site. If you don't have one near you yet, you probably will.
(Jennifer McDonald, owner and winemaker at Jenny Dawn Cellars at Union Station in downtown Wichita, Kansas)
V is for vaccination. While obviously this is not unique to wine, the pandemic badly hurt many wineries because they lost a key customer: restaurants. Many moved increasingly to direct-to-consumer and free local deliveries and changed their business model to include reservation-only in-depth tastings with proof of vaccination. But with Covid variants coming and resistance among some people to vaccination, wineries might find themselves again in a difficult position.
W is for the Winkler Index. Not long ago, only the geekiest of geeks would know or care about this, but be ready to hear about it. The Winkler Index classifies wine regions by degree days, telling winemakers what might be best grown where. With climate change, it needs to be updated and the University of California at Davis, with a donation from famed winemaker Warren Winiarski, announced this year it was doing just that.
X is for Xinomavro, an indigenous grape from Greece. Matt Dees, the winemaker for Jonata, The Hilt and The Paring, in Santa Barbara, planted 600 vines of Xinomavro (and Assyrtiko) each, partly in response to a warming climate. "They come from places where they kind of bake in the sun," he told us in 2020.
Y is for Yannick Benjamin, a superstar sommelier and advocate for inclusivity. Yannick, a paraplegic and wheelchair user, this year opened with partners Contento, an accessible-to-everyone tiny gem of a restaurant in East Harlem that features, along with wonderful food and wine, low tables and wide aisles.
Z is for Zinfandel because someone is bound to ask knowingly if you know where "America's grape" really came from. The answer is complex, but the bottom line, after decades of research and controversy, is Croatia. The iconic winemaker Paul Draper of Ridge Vineyards has an entire chapter about the search for Zinfandel's origins in the new book "On California" and it's worth the price of the whole book. Draper writes that he has planted Croatian clones along with old Zinfandel clones as an experiment.
Dorothy J. Gaiter and John Brecher conceived and wrote The Wall Street Journal's wine column, "Tastings," from 1998 to 2010. Dorothy and John have been tasting and studying wine since 1973. In 2020, the University of California at Davis added their papers to the Warren Winiarski Wine Writers Collection in its library, which also includes the work of Hugh Johnson and Jancis Robinson. Dottie has had a distinguished career in journalism as a reporter, editor, columnist and editorial writer at The Miami Herald, The New York Times, and at The Journal. John was Page One Editor of The Journal, City Editor of The Miami Herald and a senior editor at Bloomberg News. They are well-known from their books and many television appearances, especially on Martha Stewart's show, and as the creators of the annual, international "Open That Bottle Night" celebration of wine and friendship. The first bottle they shared was André Cold Duck. They have two daughters.
Banner by Piers Parlett