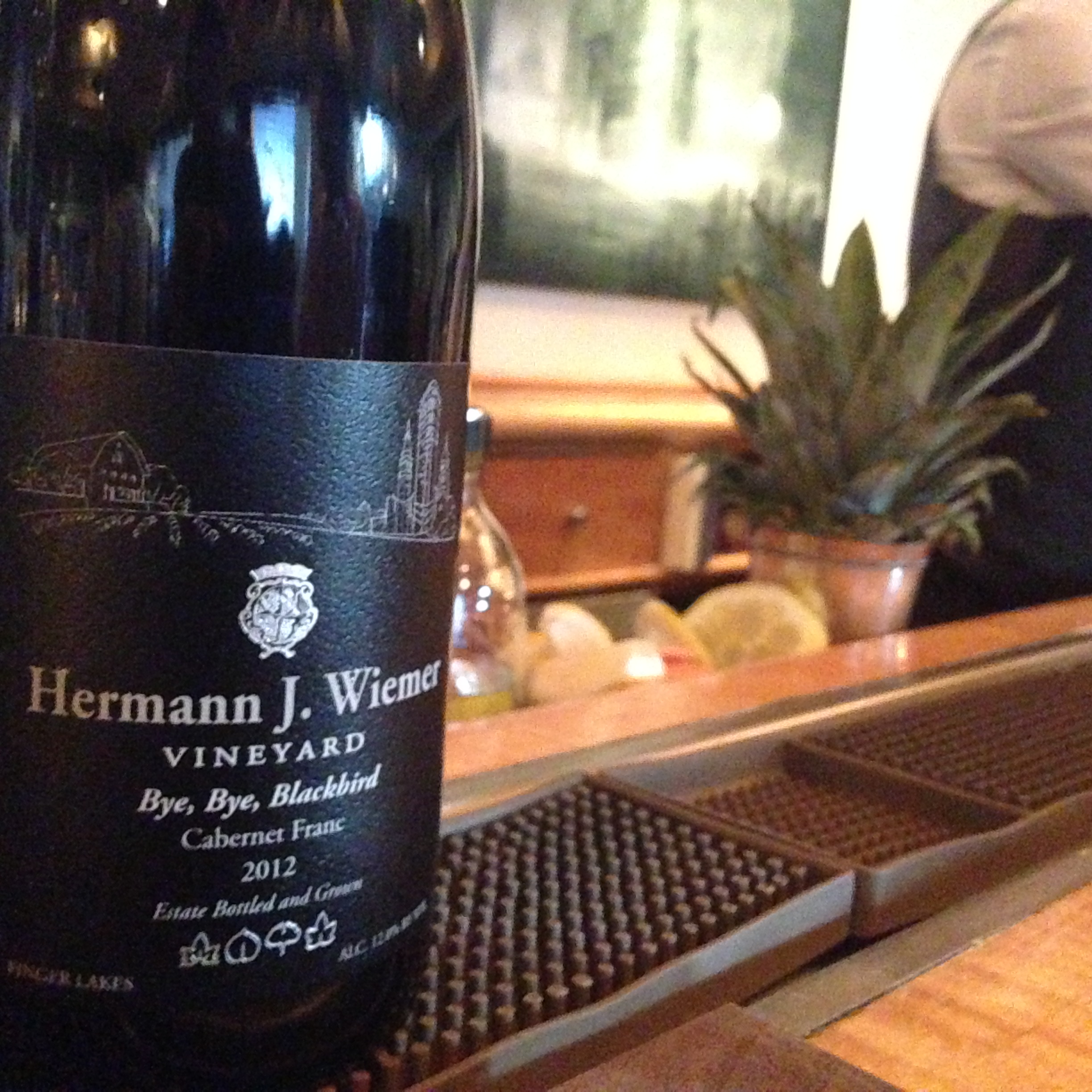 "Bye, Bye, Blackbird" is a so-called popular standard, the terminology used when referring to established songs, those that have proved either influential or irreplaceable in the historical and contemporary lexicon. Published by American composer Ray Henderson and lyricist Mort Dixon, it was first played by Gene Austin in 1926. However, it was Miles Davis who popularized the tune years later in a recording featuring John Coltrane on tenor sax. These days, it is not only an all-time classic celebrated by jazz aficionados the world over, but is also the name of a wine that Eleven Madison Park (EMP).
Made in conjunction with the Hermann Wiemer winery in the Finger Lakes, the wine signifies the entry of New York's top fine dining restaurants into the world of winemaking. That makes sense, but why the homage to jazz? An early review of the restaurant gave it three out of four stars, but said it needed "a bit more Miles Davis." This statement stuck, so much so that chef-owner Daniel Homm, along with his co-owner Will Guidara, institutionalized it as a philosophical undertone to their operations. It is an effort to inspire their desired energy one that might be described as "forward-moving" and "collaborative" and, above all, fostering an "endless reinvention" — there is even a picture of Miles Davis in the kitchen of EMP.
That is well enough, but it still doesn't answer the question of why a fancy, $300-a-head New York City restaurant is doing getting into winemaking. It all started when Dustin Wilson, the then wine director at EMP, called Fred Merwarth, winemaker at Hermann J. Wiemer.
"As EMP strives to be a restaurant that defines NY cuisine, we were heavily focused on supporting local agriculture and cooking traditions," Wilson explains. "It seemed only logical to me that we should also be supporting the local wine culture as well."
And thus he edged Eleven Madison Park into adding pumpdowns to their repertoire.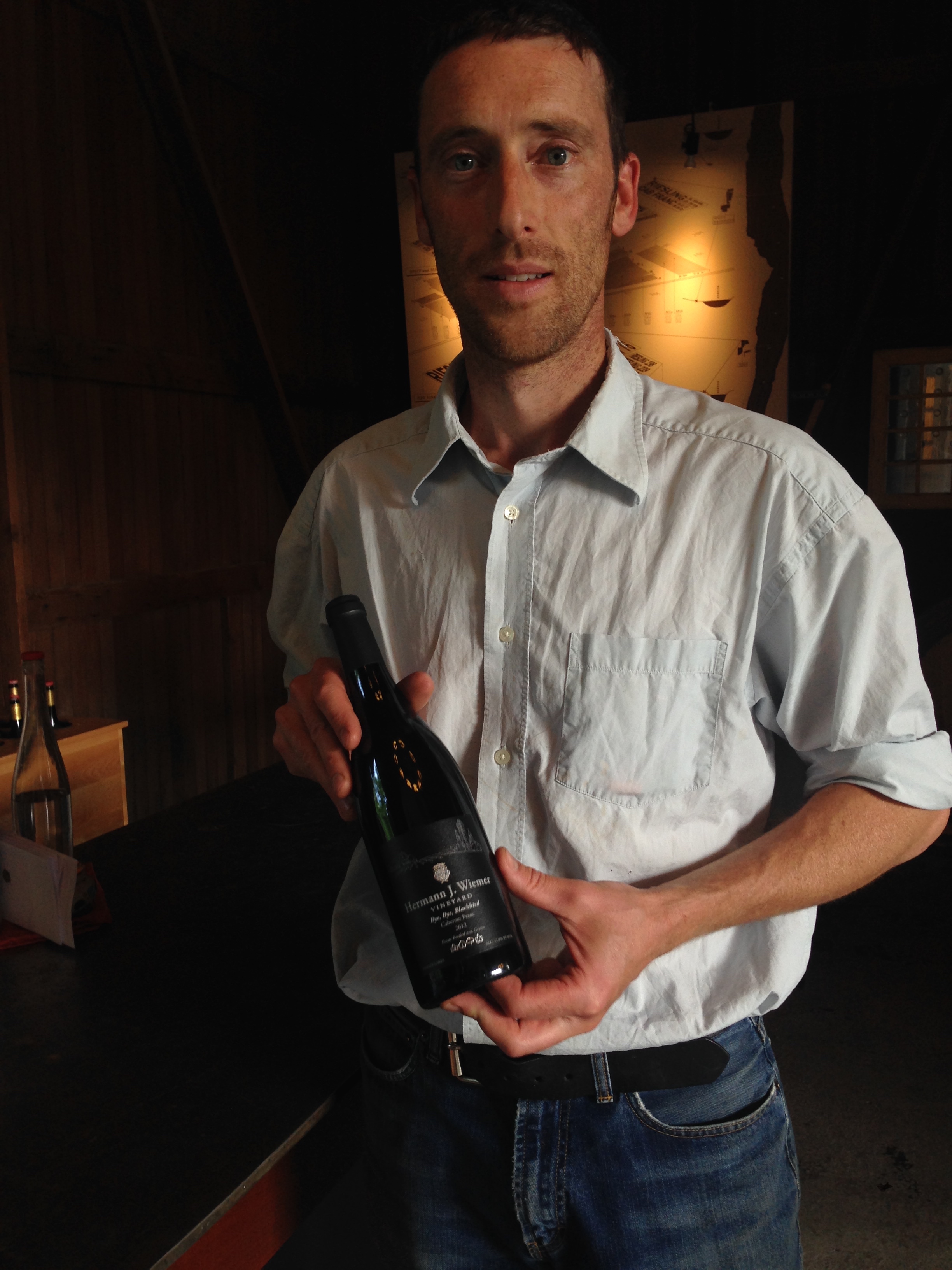 "From there, we started building a list of what we found to be the best wines from New York," he continues. "It's a list that is still growing. The idea to collaborate on a wine was a natural progression to show our support of the region."
Photo: Hermann J. Wiemer winemaker Fred Merwarth
The wine Bye Bye Blackbird was made for and is only available at EMP, alongside a sparkling wine called Back to Zero which is made in conjunction with Eleven Madison Park's sister restaurant NoMad. Both wines were made to the specs provided by the restaurants.
The Bye Bye Blackbird is a juicy, fresh Cabernet Franc. Poured by the glass at $25 a pop, it is eminently drinkable. It has terrific texture and deep blackberry flavors with the spiciness of a Cab Franc, though it lacks the structure and backbone of a great Chinon.
Jonathan Ross, Sommelier at EMP, explains that Wiemer was picked because of their cutting edge research. as well as extremely high quality standards.
"After all of my tasting and research," Wilson expounds. "I really believe in what they do and think they are one of the very top producers of the region."
It would seem growers throughout the nation agree; Wiemer grafts 500,000 plants per year in their nursery to distribute across the country.
Nevertheless, it is unique for a restaurant to be this involved in the winemaking process, even when they themselves commission it. EMP chose to not just take an existing wine and whack their label on it — the wine they collaborated on truly represents their aforementioned philosophical ideals, ideals that, according to Ross, lean towards a Cabernet Franc from the Loire Valley.
Ross points to two key differentiators: first, the Cabernet Franc comes from vines that are planted east-west rather than the more common north-south, which allows the vines to get more sun and wind exposure, resulting in greater ripening and more phenolic maturity; second, the grapes were fermented whole cluster, stems and all, adding an oomph alongside additional peppery characteristics.
Dustin Wilson elaborates: "The thing that I'm most proud of with the project is that it's much different than your normal 'private label' wine. We source the fruit for the Cab Franc from a particular plot in their vineyard that they had done some experimental planting. The viticulture is approached slightly differently there and yields are also reduced more than usual. The idea was that by committing to all the wine made from this plot, that Wiemer would have the opportunity (with no risk involved) to experiment more in the way they approach the vineyard and winemaking. Our thought is that we wanted to go beyond simply putting a nice label on a wine and we wanted to really give the producer the chance to push the boundaries of what they do a bit more so that they can learn and from that, the region can progress and learn from them as well. They do things in that plot and for this wine that they would not normally do. Giving them that chance and telling that story through the wine is/was the exciting part of the project."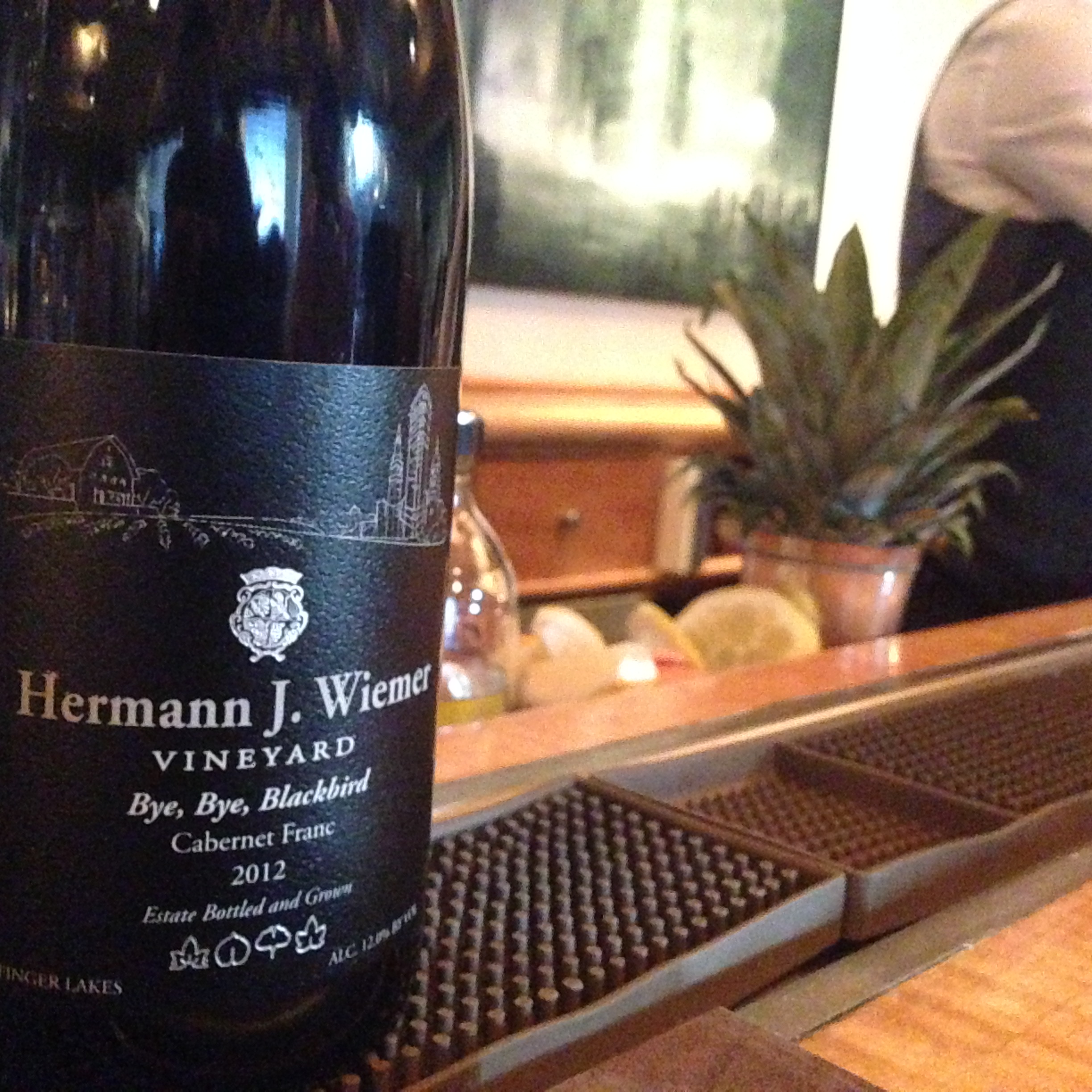 At NoMad, we spoke to Sommelier Jordan Egan about the Back To Zero Non-Dosage Blanc de Blanc (non-dosage means that no extra sugar is added after disgourgement - dosage or adding sugar is used in traditionally made sparkling wine). As you might suspect, the name is taken from a track off the Rolling Stones Dirty Work album.
At a Chefs@Google event, Will Guidara explained the musical influences of NoMad: "The Rolling Stones come off as crazy, loud, totally chaotic, unplanned. But if you learn their story, they're one of the most deliberate, intentional, contemplative bands ever. When they were in the UK, just developing their music, they'd buy every single blues album that would come out of America, learn every song note from note, break them down, study them, why was it done this way? And Eleven Madison, or excuse me, The NoMad, should be the louder, looser version of Eleven Madison Park — the music turned up, our hair let down a little bit."
Well… what's next? Ross intimated that Chardonnay was being considered as the next potential collaboration but wouldn't confirm whether it had been decided upon. A representative from Hermann Wiemer's distributor Michael Skurnik suggested that it is yet to be decided if they will make the wines again — either way, they won't be making any decisions on it until spring of 2016.
Editor's Note: Dustin Wilson, one of the stars of the movie Somm who also started Vallin Wine, left EMP in March 2015. Following his departure, he is working on a wine retail business in New York and is hoping for a launch in early of 2016.
Read the full interview with Hermann J. Wiemer winemaker Fred Merwarth