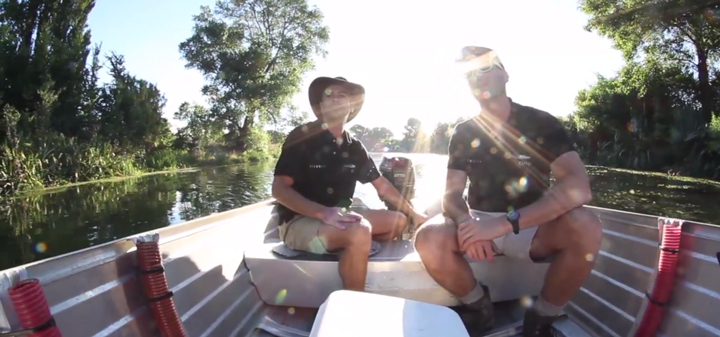 Editor's Note: Colin West, Producer/Co-Director of WINERAM, takes to Grape Collective to share his wine videos, edits ranging from the better-known WINERAM series to his newest venture, World of Wine. We start with the latter.
This episode of World of Wine takes us across the ditch over to New Zealand where we learn about a producer here called Cirro Wines. The winery is in Marlborough, New Zealand. Marlborough has always enjoyed great Pinot Noir and Sauvignon Blanc — a couple of the varieties there that have done especially well.
Unfortunately, like the video I produced on Orange, working on this video of Cirro Wines had me working with a director from a remote (non-New Zealand) location — yet, let's be honest: any excuse to be involved with New Zealand, whether my feet are on the ground or not, is a good one. And having spent two weeks in Malborough for a previous project, I was excited to focus on the region again.
Anyway, Scott Kennedy was the Director-Camera Op and Editor on this project. He went and spent time with the winemakers for roughly three days, getting to check out all of New Zealand.
Marlborough is a place where every hillside is covered in vines. The coast is absolutely beautiful — the Marlborough Sounds especailly so, as the waters that separate North and South Island are ideal for fishing or biking, all the while enjoying a great glass of wine of course. They really do produce some of the world's best Savignon Blanc, as well as a light-hearted and -bodied Pinot Noir.