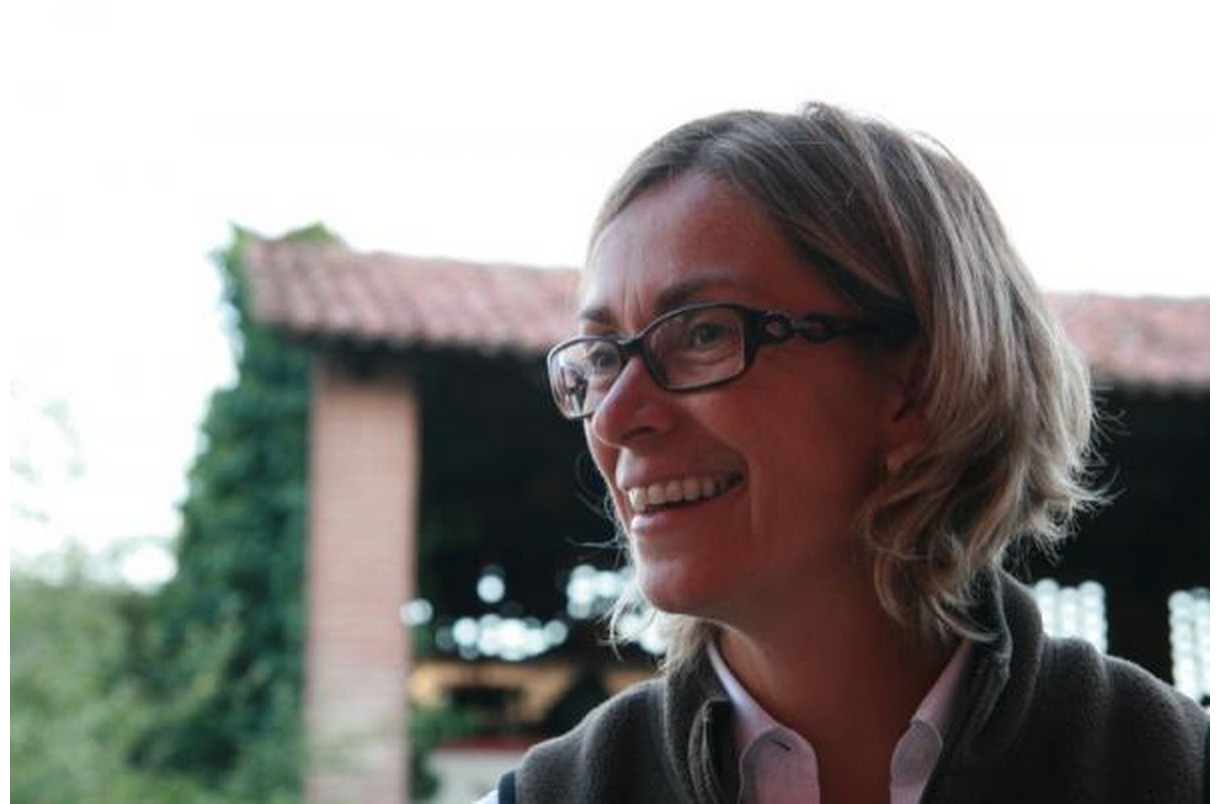 Natural wine has evolved from a fringe category imbibed by wine geeks and Williamsburg hipsters to one that has earned a large international following.
What is natural wine? Alice Feiring, a leading advocate of natural wines who produces an excellent monthly newsletter offered this definition in a Wall Street Journal article on natural wine: "It needs to be natural from the ground up. Nothing added, nothing taken away. No additives, no adjustments and very little added sulfur." New York Times Wine critic Eric Asimov provided a similar definition: "What is this movement? No more than a tiny collection of winemakers who, along with a motley crew of restaurants, wine bars, consumers and writers, prefer wines that are made with an absolute minimum of manipulation: grapes grown organically or in rough approximation, then simply set forth along an unforced path of fermentation into wine, with nothing added and nothing taken away."
While there is some commonality in the broad definition of natural wine, there is a lack of agreement when it comes to the qualifications of natural wines. For instance, there is debate about the degree to which sulfur may be used in the winemaking process. There is also considerable debate surrounding whether there should be a distinction between adding something to a wine to prevent the loss of the wine versus doing something to make the wine taste like something it is not.
Not surprisingly, there is also a lot of variability in how wines that are labelled "natural wines" taste relative to traditional wines. In some cases, the wines can be funky, unusual. In other cases, the wines veer more closely to the traditional but with fresh, bright, focused flavors and, often, a lower percentage of alcohol.
Asimov writing in the New York Times called the discussion around natural wines a "hornets' nest" because of the strong feelings on both sides of the pro and anti-natural wine argument. Robert Parker called it "one of the major scams being foisted on wine consumers." Biodynamic pioneer Michel Chapoutier criticizes the quality control of natural wines, saying, "A winemaker who makes a natural wine would be honest if he would have the courage to destroy the wines with defects. What I have a problem with is that the people who make the nine wines out of ten that have defects, they don't destroy them."
Many wine writers who champion natural wine see it as a way to increase the base of wine drinkers. Author and wine blogger Jamie Goode wrote on his blog: "This new wave of natural wines is a vital, dynamic stream of fine wine that is really exciting, and which connects with a lot of punters. Go to RAW or the Real Wine Fair, and you see people engaging with wine." The natural wine category is finding resonance with the Whole Foods generation who is interested in healthy living. A recent Bloomberg article pointed to this trend, "A January survey of 1,000 wine drinkers by market-research firm Nielsen showed 65% of 21- to 34-year-old respondents were interested in natural wine. "
As the natural wine movement grows so will the debate as to their superiority or inferiority relative to other wines. The reality is that many of the world's great producers have been making natural wines for centuries without the need for such a label. Many of the new breed of natural wines are top notch. What makes these wines great is the dedication of the winemakers to making terroir wines. Producers such as Nicolas Joly and Paolo Bea make world-class wines that speak to the place they are made regardless of any label.
NATURAL WINES IN ITALY
We met up with winemakers at the natural wine fair ViniVeri, and at Vinitaly, where we visited the Vinitalybio and Vivit sections of the fair. We asked producers what the term "natural wine" meant to them.
Stefano Menti, Menti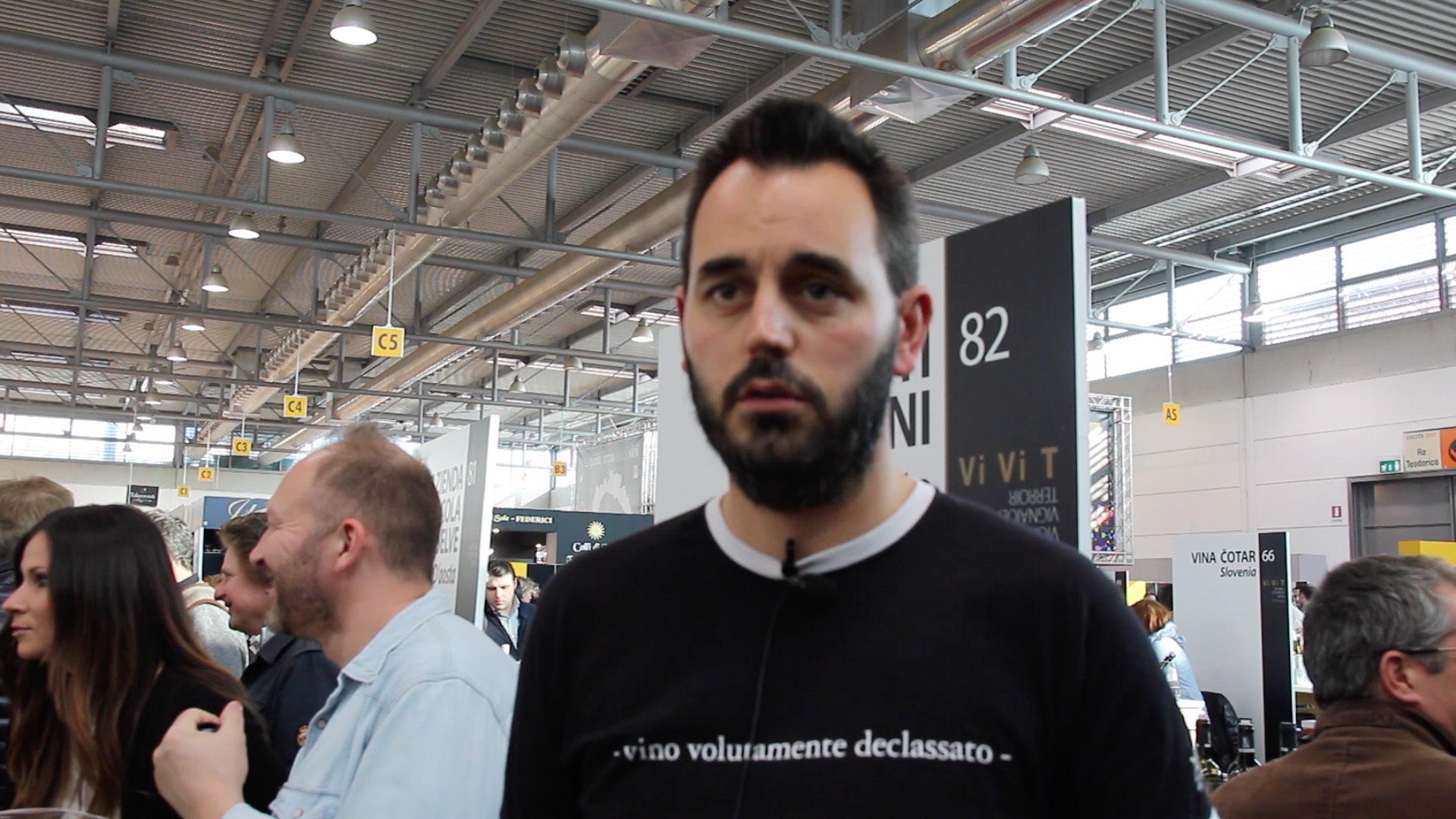 Menti, a family winery founded at the end of the 18th century, is located in Gambellara between Verona and Venice in the northeast of Italy. The cultivation of vineyards is organic, using biodynamic methods, and in the cellar only natural yeasts are used.
"The term natural wine is a strangely exploited term, but to me it means respect for the environment, to produce the grapes like the harvest wanted. As natural as possible with minimal intervention, and as expressive as possible by producing the wine without any additions to the grapes."
Elena Pantaleoni, La Stoppa
The estate is located in the northwest of Emilia-Romagna. Founded in the late 19th century by a wealthy lawyer named Gian-Marco Ageno, the estate is currently run by Elena Pantaleoni and head vignaiolo Giulio Armani. They have 30 acres of organically farmed vines and mainly cultivate the red grapes Barbera and Bonarda.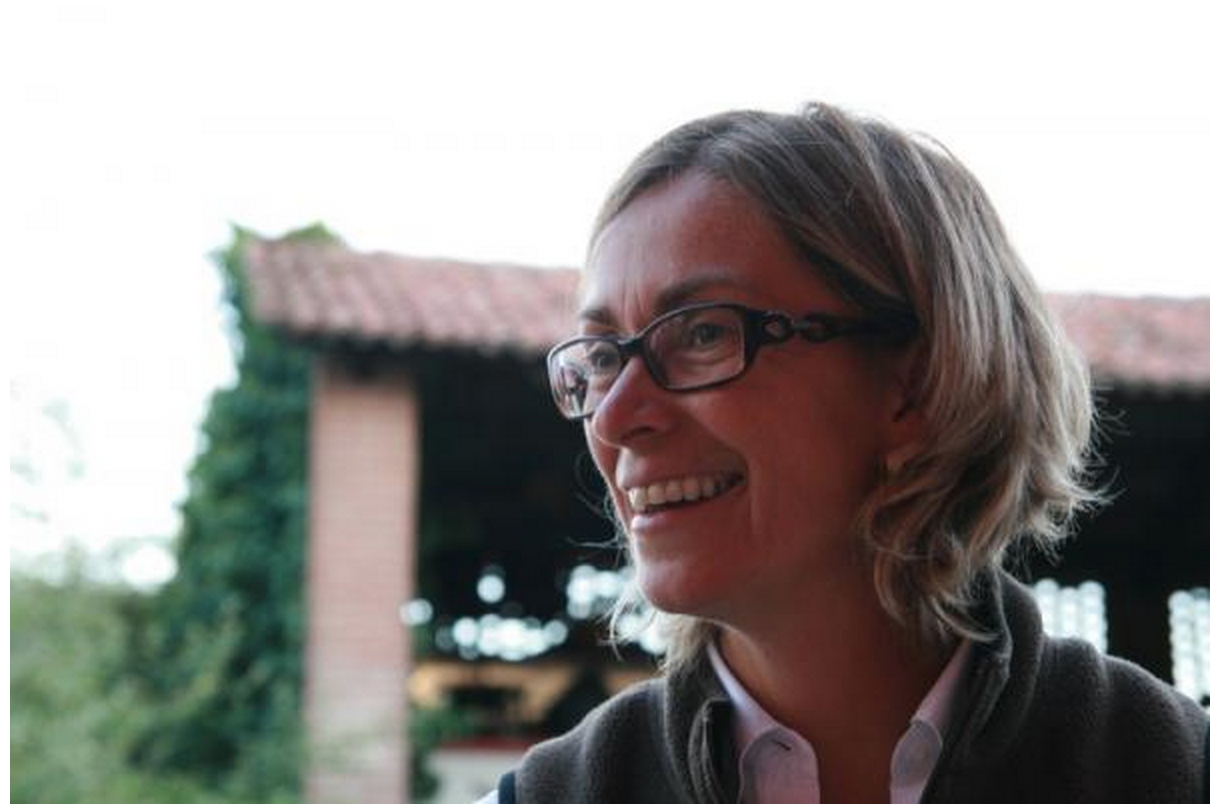 "For me, natural wine means wine. I would like to talk about wine, so what I do is wine. I shouldn't need an adjective to help people understand better what I do. What I do is wine. The other thing is industrial wine. They should put another adjective to the name wine, not me. For me, natural wine is the wine that has been produced for centuries, very related to the place that you are, with good grapes, native yeasts, and, occasionally, a little bit of sulfur. That's it."
The family has had vineyards in Sambuca di Sicilia, in the western part of Sicily, since the 1890's. The vineyards are in the mountains, 2,600 feet above sea level and produce indigenous and international grapes.
"Natural wines for me means to have wines that are an expression. Most important is that they are a real expression of a territory. If you produce in a natural way, it means that you give, you make all the efforts to have a pure wine, an absolutely pure wine, they tell you the story of a territory."
Julien Luginbühl, Casina di Cornia
Casina di Cornia was founded by Antoine Luginbühl in 1979. Located in Castellina on the southwest slopes of the Chianti hills between Siena and Florence. The family has been engaged in organic practices from the beginning.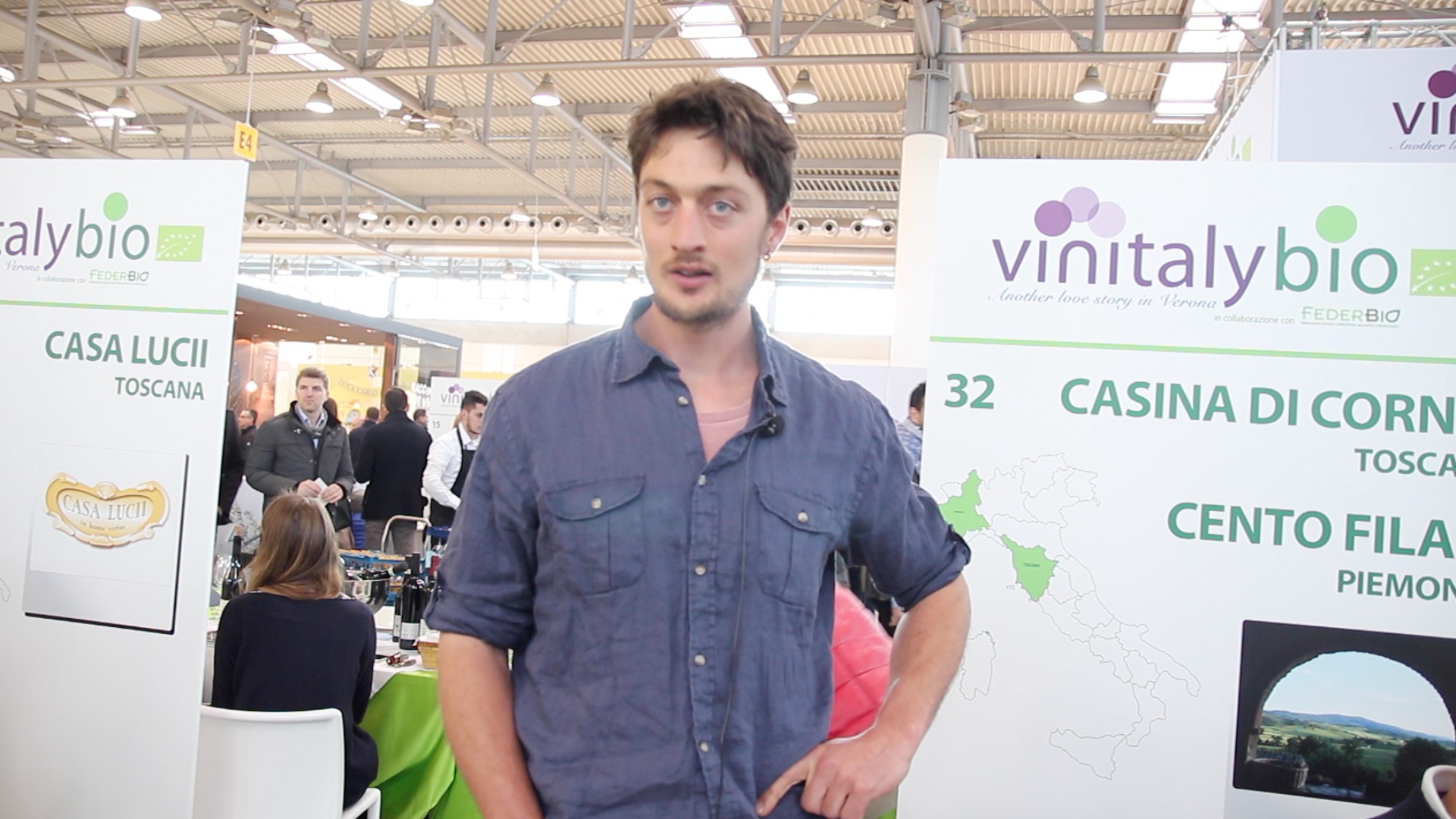 "For me, natural wines mean everything and nothing. You have to know the producer. That's probably in every case. The problem with the term 'natural' is that you can be natural using Glyphosate. You can be natural using anything. Natural is an adjective that we use. We use the term natural for everything and it doesn't mean more than you are respecting the vineyard.
I have to say another thing. We make good wine with good grapes. In the last five years, we use natural and a lot of other terms to define wine, but we forgot a lot of time about tasting the wine. We forgot a lot of time if something natural happens, if it's in the vineyard, it's not in the cellar. In the cellar, what you do doesn't matter so much for the environment. It's more what you do in the vineyards. Nobody talks about that. At the end, 80% of winemakers make the same things. In Italy, they use copper and sulfate and sulfur in the vineyards.
It's more, for me, it's more commercial things. Then, it's true that you find very, very good producers in natural wine. Very good producers in biodynamics. Very good producers in organic certified. The problem, for me, is to give a guarantee to the customer. I think that to be checked, like officially organic, it's a big responsibility to say, "Okay, you can check me." Then, you can work to make a good control of other things."
Helena Variara, Colombaia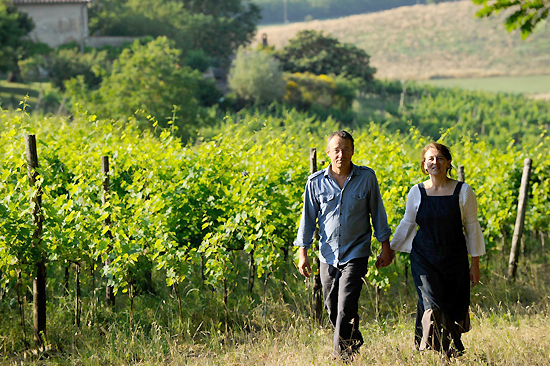 The Colombaia vineyard in Tuscany is four hectares facing southwest, surrounding the house and cellar which date from the 17th century. Dante and Helena (right) work the vineyard as a large garden, using the biodynamic methods.
"Natural wines mean purity. The real respect of the grapes and the region of the grapes. Because the problem with technology and the new way of making wine is that they look for something that is not. What I am trying to do is have something that is real, without any additives. It's a kind of effort we make to respect the fruit in its maximum expression and to take it in the bottle without intervening too much. Apart from oxygenation and the waiting time and the little we have to do for having wine. Sometimes I have discussions with some technologists who say, wine is not a substance that exists in nature. I can't agree. Wine exists, and you can make it if you have very nice grapes."
Maria Pia Castelli, Maria Pia Castelli Winery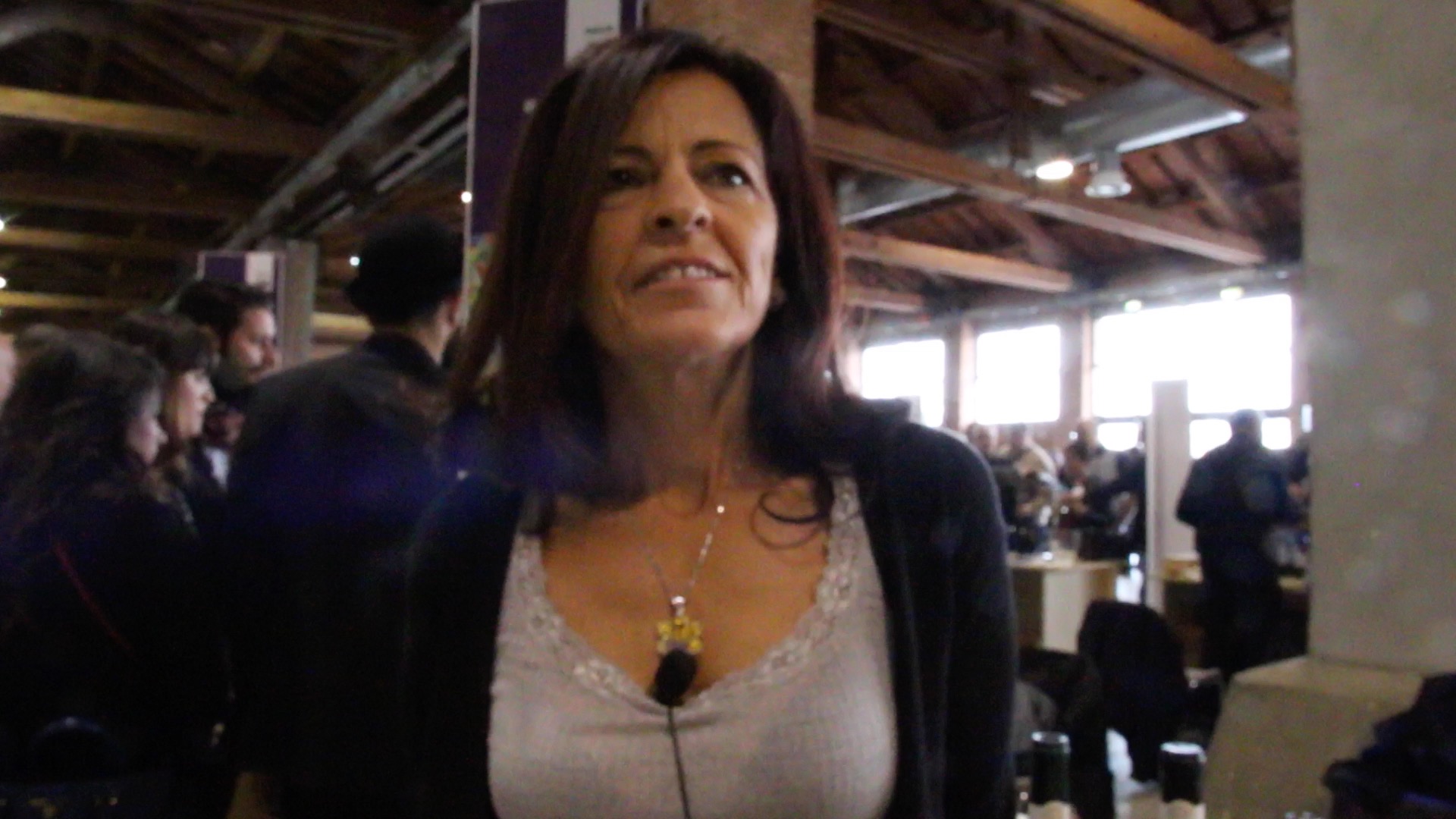 Maria Pia's father, Erasmo Castelli, established the winery in 1999. The winery lies in the heart of the Marches countryside, and consists of eight hectares on the Monte Urano hill crest, in the province of Fermo, at 200 metres above sea level. Today Maria Pia and her husband Enrico Bartoletti are running the estate using biodynamic principals.
"Natural wine is a very common word, but it is not so easy to explain. Working in a natural way means trying to respect nature. So, not using chemical products, leaving the green cover crops, and trying to respect what nature offered to us. This is the natural way to plant."
Sara Saetti, Saetti
Saetti was started by Luciano Saetti in 1998. They are an organic producer of Lambrusco in the Santa Croce zone in Emilia Romagna. They stopped using SO2 in 2006. They produce still wine with Salamino di Santa Croce grapes, grown in their 2.8 hectares of vineyards.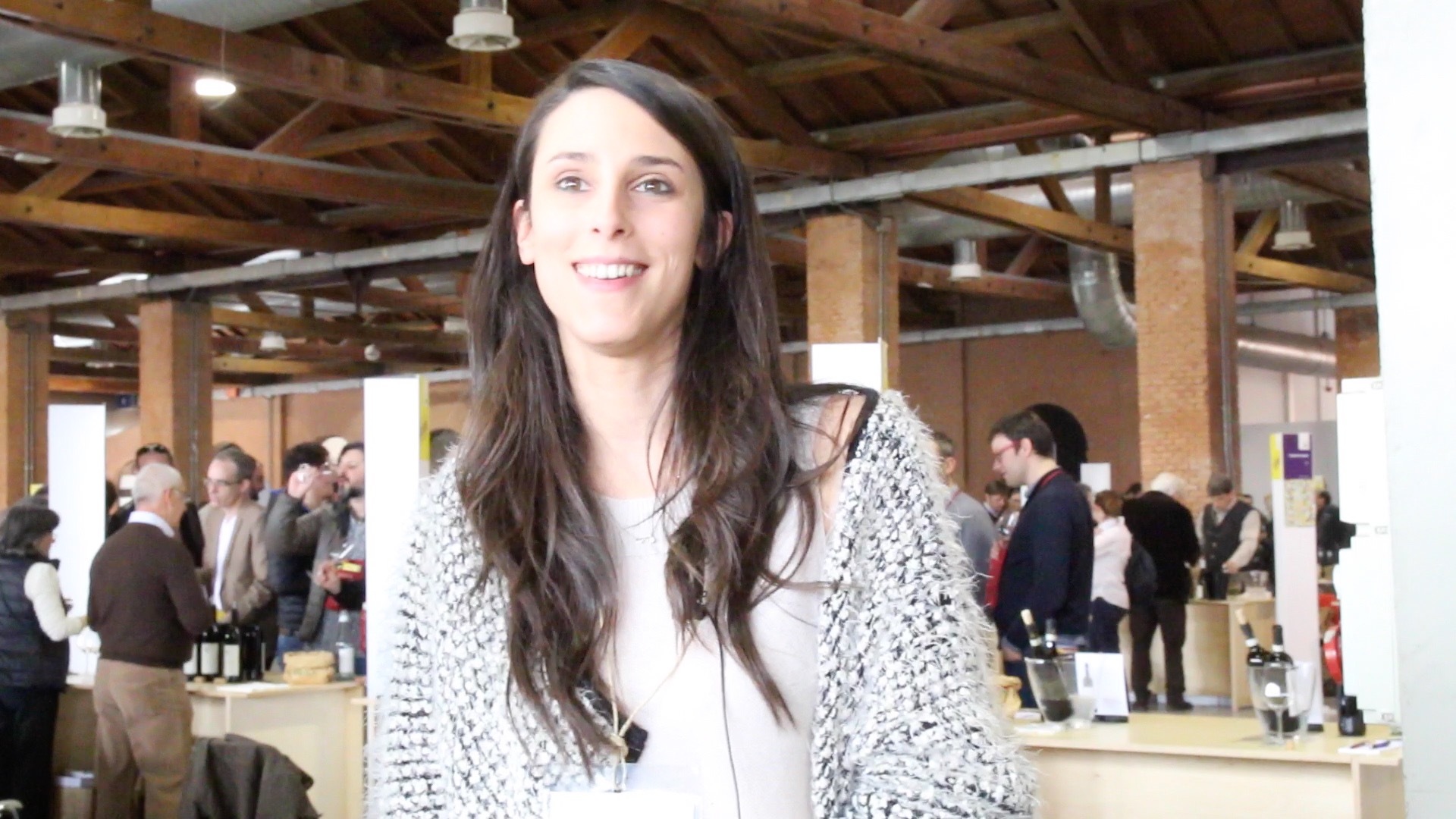 "My father's dream was a natural vineyard, and he started in '98 to produce with the natural method. He is allergic to sulfur dioxide. For that reason, he wanted to produce without sulfur dioxide. We produce natural wine because it is a passion of our family. We believe in natural wine, we put in only the grapes. For us natural wine means to produce without additives, without pesticides, and with just the grapes."
Ulisse Cignozzi, Paradiso di Frassina
Paradiso di Frassina is a biodynamic winery in Montalcino. They have 80 bose speakers in the vineyard and play Mozart to the vines. Read the Grape Collective feature on them here.
"Natural wine is, for us here in Italy, a tricky name because it's not yet very well known. I think it's known maybe more in France where it has more of a certain identity. Over here in Italy, something important is the organic and biological, which means you try to have wine that is the most ecological possible with respect to traditional agriculture. A natural wine is a term that has become very fashionable at the moment through a very important person called Oscar Farinetti. He's got a very huge store for wine and food and it's called Italy. They invented the word natural wine for their wines. Over here in Italy, things have been identified, especially with the wine they sell. It's a very new thing. It doesn't have a clear identity over here. You hear about biodynamic and organic but not especially about natural wine. It is a word that is very generic at the moment."
Nino Barraco from Azienda Agricola Barraco
Nino Barraco took over the 7 hectare family winery in Trapanni on the west coast of Sicily in 2004. Their objective is to produce wines from native grapes which are true to its place of origin.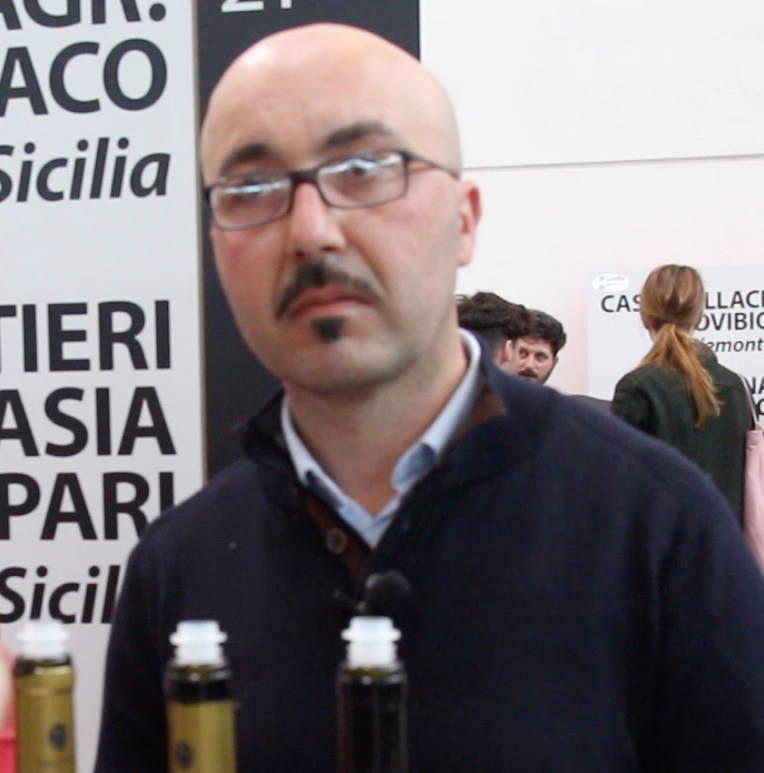 "In order to allow our terroir to shine, we like to work naturally. This means we don't use commercial yeast, no chemicals, and we don't even add a gram of sulphur, therefore we stay well under the minimum requirement. This allows us to make wines with strong character and a strong sense of place. That's what I want.
I believe the perfect wine doesn't exist and I am not trying to make one. For me, it's important to produce wines that are recognizable and have a personal identity, that have character, a real sense or place.
To make a good wine to me means to make a wine with emotions. That when you taste it, it inspires. That is how I measure quality. It is not based on the level of intensity or clearness of the wine, the important thing is the feelings it induces in people when they drink them. "
Giampiero Bea, Paolo Bea Winery
The Paolo Bea Winery is a pioneer in the natural wine movement. The vineyards are cultivated organically, all grapes are harvested manually, and all wines are bottled without fining or filtration. For a more detailed look at Paolo Bea Winery, read Kristen Bieler's Grape Collective feature.
"Well, natural wine now is not just organic or biodynamic because in my opinion the organic or biodynamic process is on the land. Our goal is to arrive in the glass with the original grape, and use everything, skin, seed, juice. We don't add anything, don't separate anything, we assist with the process, but don't like to dominate it. Let it arrive in the glass with the original fruit without any additions."
Guido Beltrami, Sorelle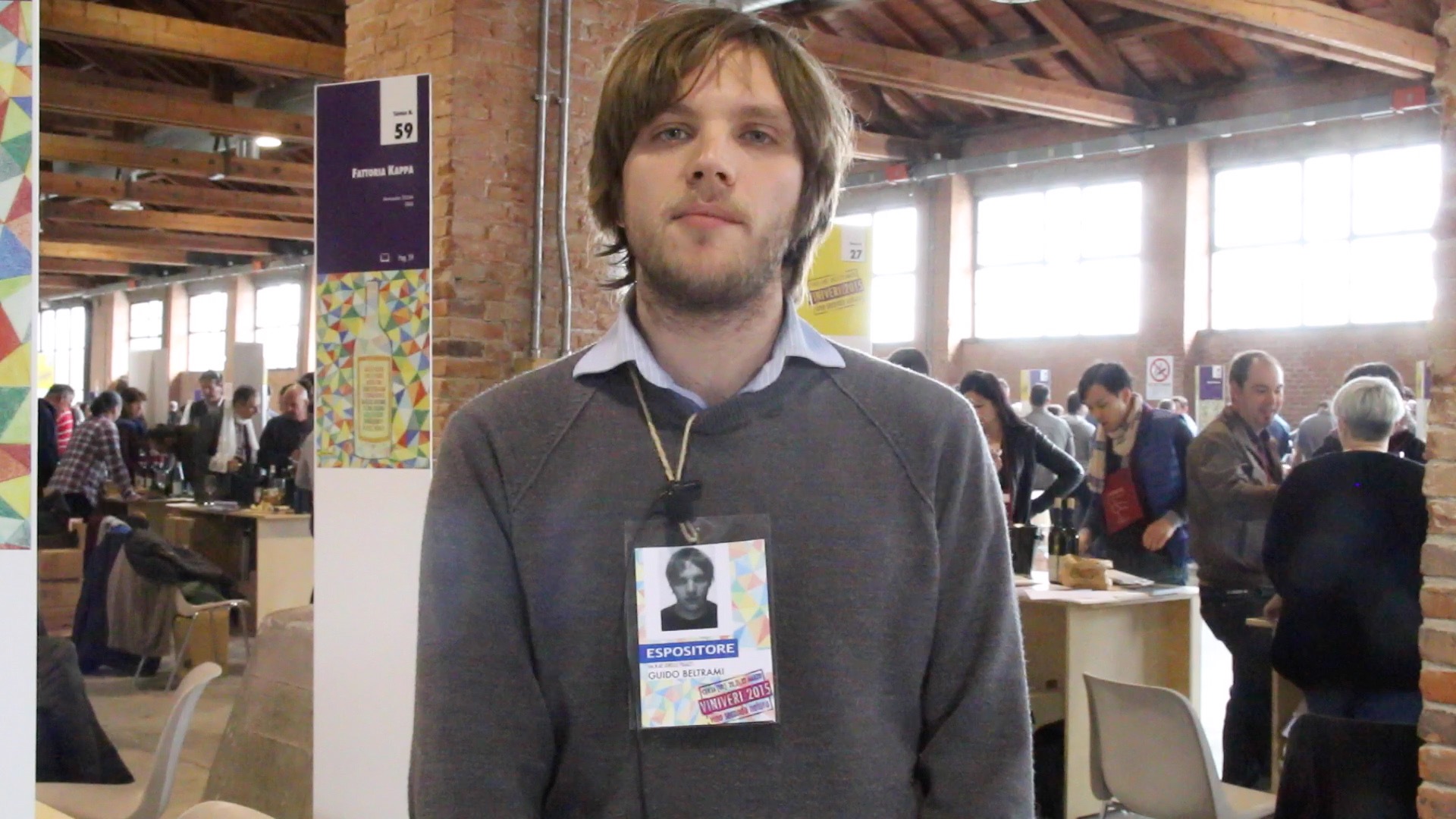 The winery is located in Terricciola, at Morrona, in the heart of the Pisan hills between Pisa and Volterra in western Tuscany.
"For us natural wine means to respect the basic characteristics of the grapes during the winemaking process. So it means the using natural yeasts which is very important to characterize the wine for the terroir they are in and not characterize the wine for the typicity of a yeast grown in another terroir.
Another thing which is very important is during the stabilization process not forcing the wine to become something which must correspond to a model. So a wine must get its characteristics naturally coming from what it is and where it's from."
Franck Santini, Clos Santini Winery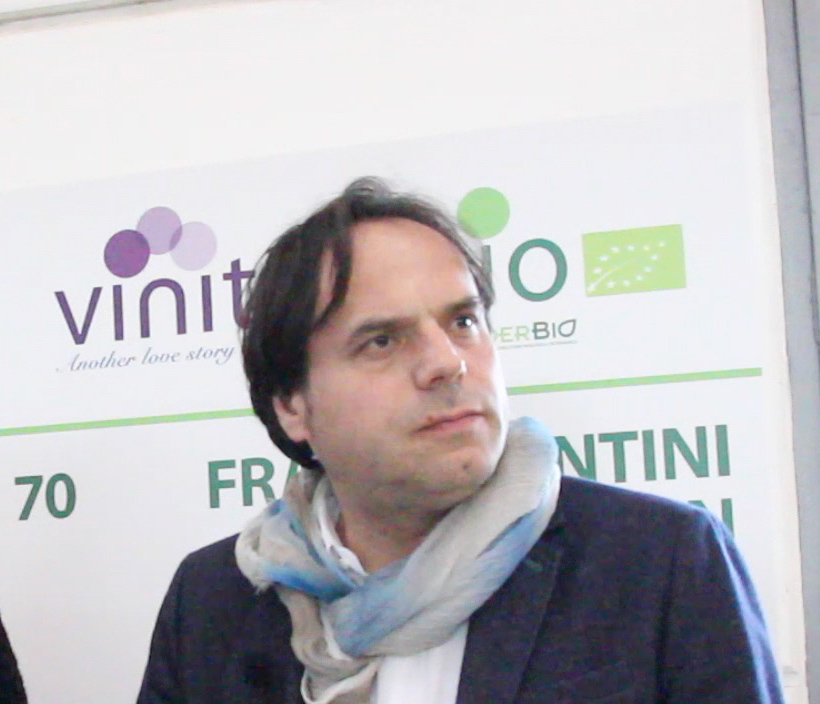 The Santini winery is located in Patrimonio, Corsica. Santini has 12 hectares that are planted with indigenous grapes and farmed organically.
"It should be logical that the vines should grow and that the possibilities are so good that there shouldn't be intervention. If you have the perfect climate, your vine can live there without spraying. That should be the natural way of it. If you have to interfere too much it is not the right position for the vine, you are better off leaving it.
If you are giving them minerals that they need, you use natural fertilization, you don't use the sprays. You give them the copper and the sulfur which is traditionally used. You use the natural yeast, so as gentle as possible."
Giuseppe di Legami, Cantine di Legami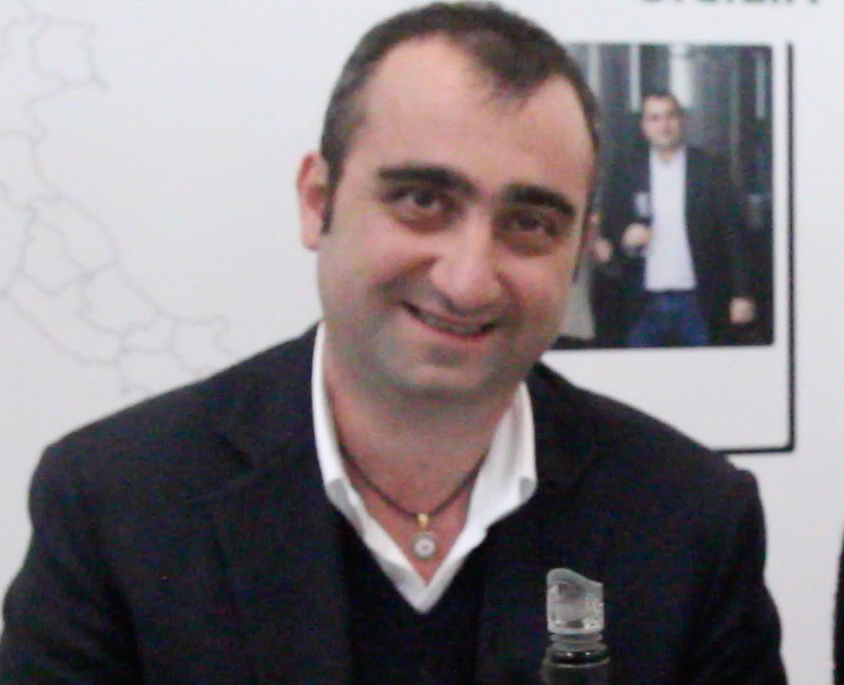 The third generation company is located in the western side of Sicily, and is comprised of 45 acres of vineyards and 50 acres dedicated to producing oil and growing vegetables. It is totally organic with manual harvesting.
"For us, to make a natural wine is to give a wine that is natural from nature and not change the process from nature. So, you have something directly from the earth to the glass."
Jacopo Di Battista Querceto di Castellina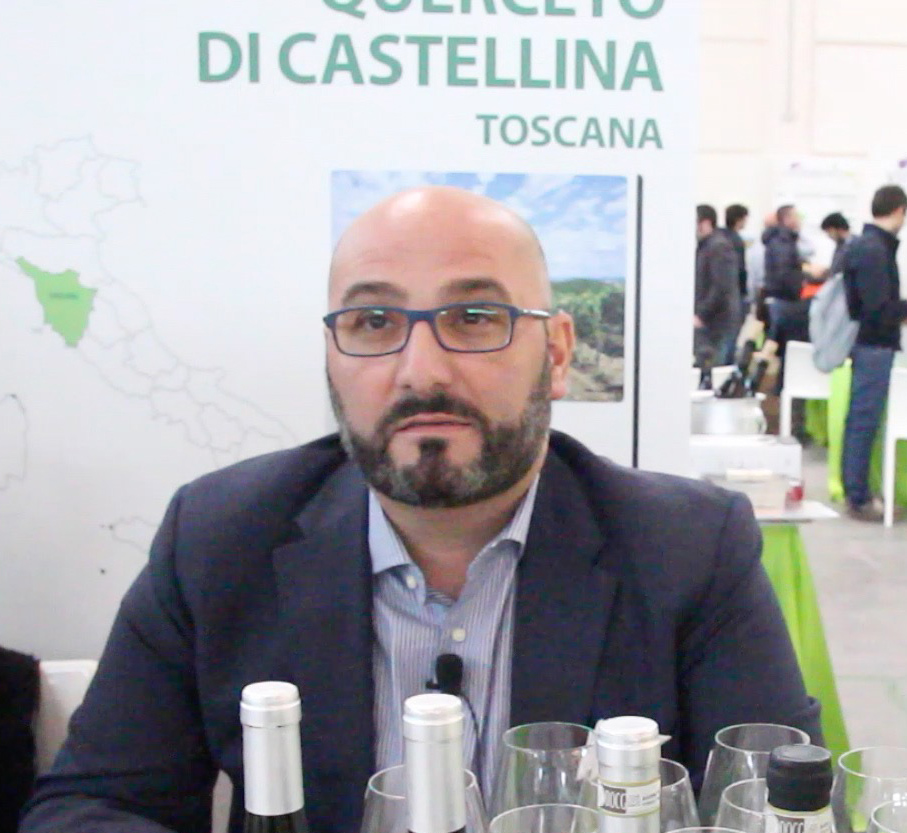 Querceto, between the towns of Castellina and Radda in Chianti, is a property of more than 125 acres, of which 27 are designated for Chianti Classico DOCG vineyards. They started using organic practices in 2009, and prior to that farmed sustainably.
"Natural wine is to respect the grape, to respect the plant without any support - any use of chemical or other kinds of products. Wine is made in the vineyard, not in the cellar. We try to keep the fruit. The most important thing in a wine is to keep the fruit, so that the fruit will be in the bottle. So we think the best way to do this is to respect nature without any use of chemicals or other kinds of products."