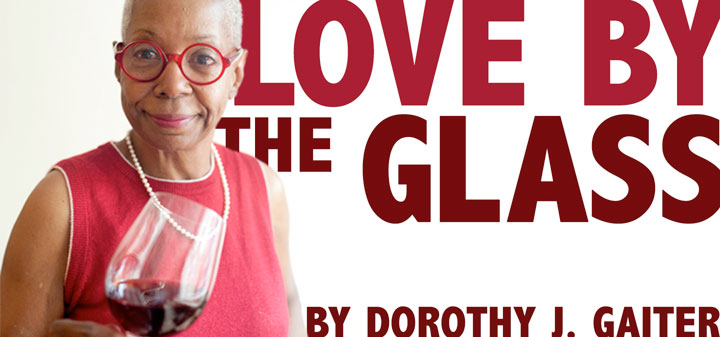 John and I first wrote about Malbec from Argentina in 1999. I know. So last century! We had discovered it at a Cuban restaurant and, taking our own advice to try unfamiliar wines in restaurants, we ordered it and were blown away by its intense blackberry, black-pepper earthiness. The more we got to know Malbec, the signature red grape of Argentina—Torrontés is its white—the more we became convinced that it would be big in the U.S.
We were right (always nice when that happens). We hadn't seen anything like its meteoric rise except, perhaps, America's love affair—pre-Sideways—with Merlot. But unlike Merlot's smooth, black cherry, somewhat flat silkiness, Malbec had some bite, with its prickly acidity, easy tannins and edgy spices, the perfect complement to grilled meats.
Sadly, popularity hurt Malbec. Too many people chasing money either overplanted or planted it in the wrong places, making bad-tasting caricatures of the Malbec we enjoyed. We went from telling everyone that they could just close their eyes and pick a Malbec to warning folks away, an ignominious fate for this noble grape. Malbec was widely planted in Bordeaux in the 19th century and back in 1986 accounted for half the red wine produced in Argentina. It deserved better.
Because we hate writing off any grape variety—I wrote about a delicious Gainey Merlot a few weeks ago—we've continued to buy Malbecs and found a winner in the 2010 La Posta Angel Paulucci Vineyard Malbec. Vine Connections, a Sausalito, California-based importer of artisan wines from Argentina, fell hard for Paulucci's fruit, which was planted in 1970 in Ugarteche, a small sub-region of Mendoza, which is noted for its high-altitude Malbecs.
For its La Posta line of vineyard-designated wines, Vine Connections then hired Luis Reginato, who makes the wines of Laura Catena. She is a visionary figure in the country's wine industry and daughter of the famous Nicolás Catena Zapata, who is credited with making the world aware of Argentina's wines. His importance is often likened to that of Angelo Gaja and the late Robert Mondavi.
You can taste Paulucci's pride. His family has produced wine in its native Italy since the early 1800s, but his family moved to Mendoza when he was 21, in 1953. Our notes say that the 2010, which was hand-picked, has "great earth, and true tastes but it's not heavy. Good acidity and good fruit. Softer with air, lusty, with some herbs."
John's younger brother Kris bought us a grill several years ago for our country cabin. It's time to fire it up and open another bottle of this. Burned by bad Malbec? Renew your faith with this one.
Dorothy J. Gaiter conceived and wrote The Wall Street Journal's wine column, "Tastings," from 1998 to 2010 with her husband, John Brecher. She has been tasting and studying wine since 1973. She has had a distinguished career in journalism as a reporter, editor, columnist, and editorial writer at The Miami Herald and The New York Times, as well as at The Journal.