The Benazzoli winery in the Bardolino DOC is run by two sisters, Claudia and Giulia, the fourth generation of family winemakers. Bardolino and Bardolino Superiore are famous Italian light-bodied red wines produced along the chain of morainic hills in the province of Verona to the east of Lake Garda.

Bardolino takes its name from the town Bardolino on the shores of Lake Garda (Italy's largest body of water with 142 square miles). The lake provides a breeze which gently rises towards the inland hills between the Mincio and the Adige rivers and embraces a landscape rich in vegetation and medieval castles. The terroir is dominated by glacial soils with stony sub-soils composed of mostly limestone and include magnesium salts and other minerals gifted by the Dolomites. The blend of grapes used to produce the wine primarily includes Corvina, Rondinella, and Molinara, the same grapes used in the Valpollicella region. Bardolino is the perfect chillable summer red with notes of bright tart cherry and a fresh minerality. They are light reds that can be paired with white meat or fish.

Grape Collective talks with Claudia Benazzoli about the uniqueness of the Bardolino region.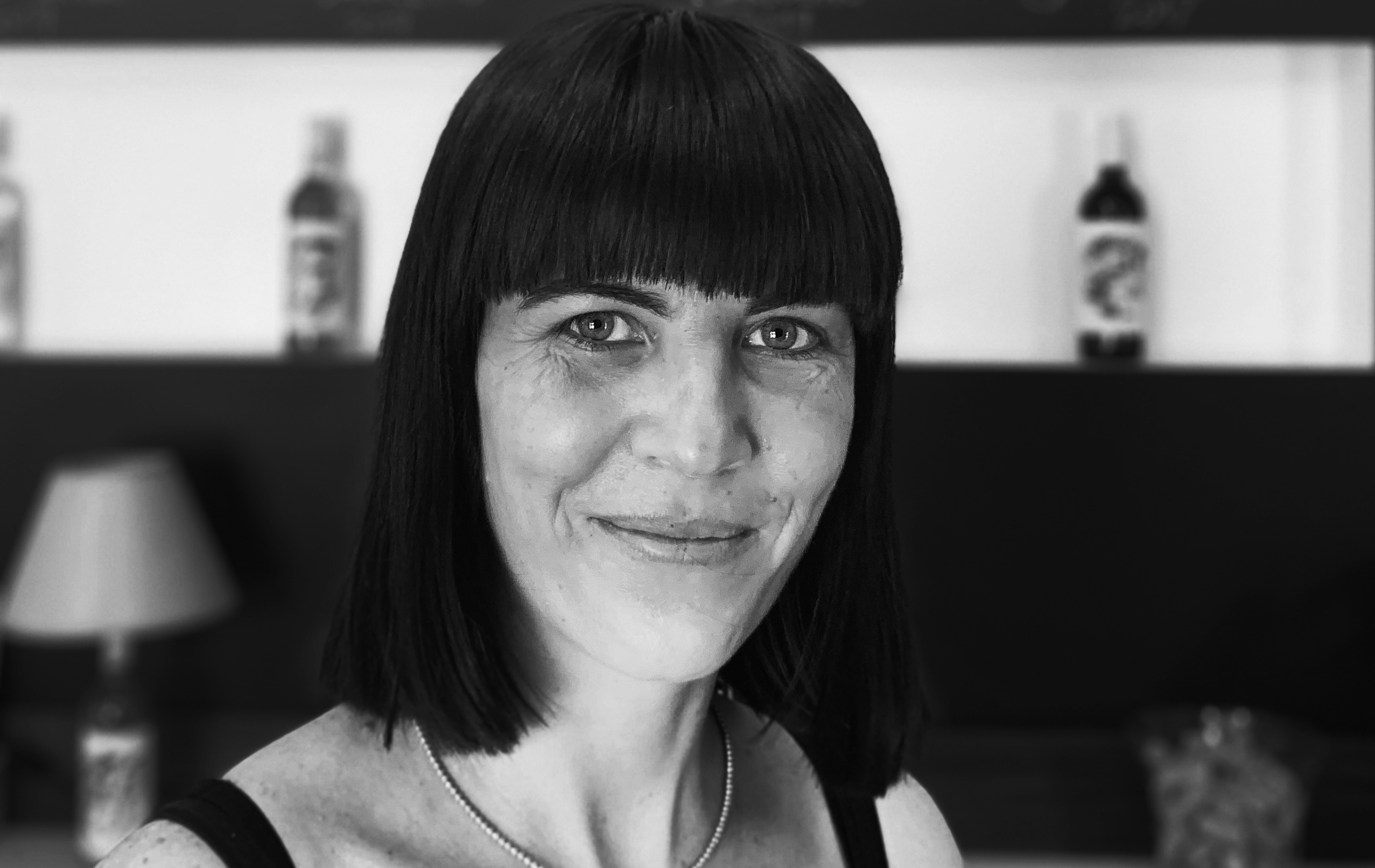 Claudia, where is Bardolino in Italy?
Claudia Benazzoli: It's in the north of Italy. It's by a lake. It's near Verona.
Bardolino is an historical wine region that is very close to the biggest lake we have in Italy, Lake Garda. We are halfway between Venice and Milan. And we are very close to an important city, the city of Romeo and Juliet, that is Verona. And Bardolino is well-known, especially from people from Germany or north of Europe, because they used to come here for holidays since many, many years ago.
And you're right next to Lake Garda. It's quite a stunning part of Italy, isn't it?
Lake Garda is one of the best lakes we have in Italy. Actually it's the biggest lake of Italy. It's a lake that is loved by people from everywhere in Europe. So, many people own a second house here. And thanks to our lake, we have the possibility to meet people from everywhere in the world here at the wine shop.

Tell us a little bit about the soils and the climate in Bardolino.
Bardolino is characterized by a great soil that originated by the deicing of the glacier. We have different soil here compared to 10 meters from where we are at the moment. It's a stony soil. It drains very quickly. And it's special because it gives freshness and minerality to the wines. It's perfect to give sapidity, to give aroma, but not body. And that's why Bardolino is a light wine that we recommend, slightly chilled, with fish, with pasta, or white meat.
The climate in Bardolino is really special because we are very close to Lake Garda but we are also very close to a mountain that is called Monte Baldo, and it's perfect because it gives fresh characteristics. We have the cool air from Monte Baldo And then we have the warm breeze from Lake Garda. So it creates a Mediterranean climate.

And Monte Baldo, because it carries fresh air, is perfect because it gives a good difference between the temperature of the day and the temperature of the night. So, it's perfect for the growth of vines, but also olive trees, for example.
And you have quite a few interesting grapes that are a part of this very traditional blend.

Bardolino is mainly made with Corvina. We used to call Corvina the queen grape of Verona, because it's the variety that we used to grow to produce wines from Bardolino, but also wines from the Valpolicella wine region. But Bardolino is also made with other varieties, like Rondinella, Molinara, and Corvinone.

How would you describe the character of the Bardolino wine?


Bardolino is a light red wine. It's a tradition here to drink Bardolino slightly chilled and paired together with the lake fish that we have. It's a wine that has a ruby color, a brilliant ruby color. And the main flavor of Bardolino is a spicy note, it's pepper. And this aroma is originated by Corvina, the main grape that we use to produce Bardolino.

Claudia, talk a little bit about your philosophy of viticulture and winemaking.

Our philosophy is to follow a sustainability project. We avoid the use of herbicides. And we are really involved in protecting our environment. And we live close to our vineyard, so the air that we are breathing every day is really important, mainly for us but also for our customers. So, we are trying to do our best to protect the vineyard and the environment we have outside.
And you're a very unique winery in that it's run by you and your sister, which is not usual in Italy. Talk a little bit about how you and your sister have managed this winery.

Me and my sister, Giulia, we are the fourth generation of wine producers in our family. Our motto is "made by women" because everything here is connected to me and my sister Giulia. We think that women can give something different to the wine and to the style of our wines. So, we are very grateful for what our father and great-grandfather did before us. And now it's our adventure, now it's our time to do something in our reality.


You have some very beautiful labels on your wines. Talk a little bit about the origins of those labels.

Our labels were designed by our friend, he's a tattoo artist. And we decided to call the project Sogni Di Donne, that means "dreams of women." It means that each wine is represented by a different woman, and the characteristic of the woman tells the story and the character of the wine.

And how has being in lockdown in Bardolino affected you? And how are you doing now?

So, during the lockdown, we discovered that through the online shop we can sell our wines. That can sound a bit strange, but here in Italy, we were not used to selling wine online. People prefer to come to the wine shop and buy the wine directly. But then I think that people discovered that there's also another option. So, they can go online and buy our wines. So, we were really lucky to have an online shop last year, because we sell a lot of wine through the online shop. But I hope that this lockdown will never be here again.


Tell us about the Chiaretto rosé.
So, Chiaretto is the pink wine that we produce in this region. It is made using the same grape varieties that we use for Bardolino, so Corvina, Rondinella and Molinara, but the method of production is a very short time of contact between skin and juice. It's the most important rosé wine from Italy. It's a tradition that we have here since many, many years ago. And this is a wine that goes really well like aperitif, but also with fish or with very light meal.

Talk a little bit about your Amarone vineyards, and when you got it, and how it's a little different, and where it is.

Close to here, we own another vineyard. It is in Valpolicella wine region, another historical and very famous wine region here in Italy. It's the region where we create one of the most important wines from Italy, Amarone. That region has a different soil from Bardolino. So, the soil in Valpolicella is richer in clay and limestone. But you have to know that we grow the same grape varieties here in Bardolino and Valpolicella, but thanks to the soil we can obtain completely different wines. So, for example, wines from Valpolicella are richer in color, deeper in aroma, and with more structure and body.