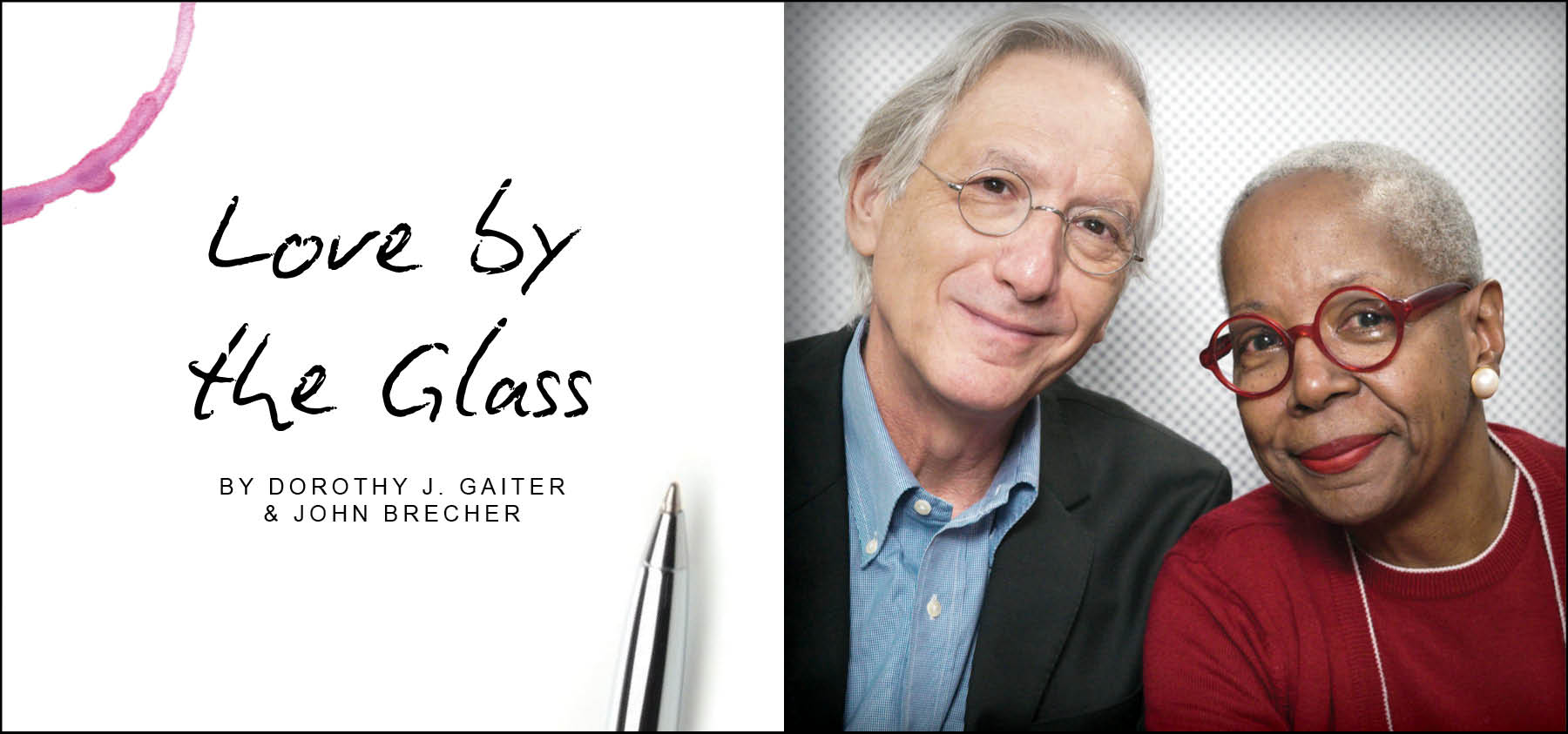 After almost two years of isolation, we'd guess this will be a banner season for bubbly, even if we're lowering our masks to drink it. You're about to be overwhelmed with recommendations for sparkling wines.
The good news is that there has never been a wider selection of good bubblies on shelves, and at fair prices, too. Cava from Spain and Prosecco from Italy have led the way in making sparklers an everyday treat – or, in the case of the holidays, something to serve to guests without having to cash in your Bitcoins. We've found their average quality to be good. We just had a Prosecco called Ca'Furlan "Cuvée Beatrice" which we were skeptical about because it is "extra dry," so we expected it to be sweet. But it was nicely crisp and lacked some of the funkiness we occasionally get from Prosecco. It's widely available for less than $10. We'd serve this to guests when they walked in the door. It won't change their lives but it might change their mood and isn't that what we need these days?
The bad news is that all of those choices make it difficult to pick one and if you go into any store looking for a specific bottle, you might get frustrated. We understand why many people just throw up their hands and say, "OK, give me a bottle of Veuve Clicquot" – not that there's anything wrong with that. So here are six pieces of general advice we'd offer that will make your bubbly decision this season not just tasty but interesting and different.
--A sparkler from the UK. English bubblies are all the rage among wine lovers these days. Dottie first wrote about them in 2015 and they've gone up and away since then. Just a year ago, we found five English sparklers at wine.com; now there are 19 available to be shipped to New York. Ridgeview, Nyetimber, Chapel Down, Hattingley Valley – there are many names out there. We've found them thoughtfully made. Be prepared to spend about what you'd pay for a mid-range Champagne.
--A Champagne with some age on it. We were at the French Consulate in New York recently to celebrate Pamela Wittmann, the founder of Millissime, a public relations and marketing firm, whom we have known a long time. She was being named a Knight of the Order of Agricultural Merit. We took one sip of the Champagne they were passing around and swooned. It had all of those attributes of great Champagne – minerals, stellar fruit, elegant bubbles, toast, some mushroom – and a depth and roundness that could only come from age. We asked to see the label and it was Collet 2006. We'd had Collet before but not an older vintage. John said: "Wow, I'd buy a bottle of that in a second, but we could never afford it."
When we got home, he found it at a local store and it was $70 – not a giveaway, to be sure, but not a Bitcoin moment. We bought it and also the nonvintage, which was $34.99. We tasted them on a beautiful night on our deck.
All good Champagne has a special depth, but, to us, age makes it profound, something that touches us, truly makes us happy to be alive. This was no different. The regular Brut was lovely and bursting with life, with classic Champagne smells and tastes of lemon zest and yeast. The 2006 was like its older brother – calmer, more elegant, contemplative, with complex textures and additional hints of molasses, mushrooms, brioche, roasted lemons and a little crème brûlée.
It is impossible to know what older Champagne you might see and how much it might cost. But this is a treat and we'd urge you not to let the holidays go by without sharing a bottle or giving it as a gift.
--An Italian sparkler that is not Prosecco. Some regions all over the world specialize in bubblies but aren't that well-known and therefore can offer outstanding value. Trentodoc, from Northern Italy, is quite good. The name you will most often see is Ferrari, which is reliable.
Franciacorta, from a small area in Lombardy, is also good. We've especially liked rosé bubbly from there -- Mosnel in a tasting this year and back in 2018, Barone Pizzini. The Franciacorta wines were better with some air and warmth, which does give us a chance to say this: Don't serve your fine sparklers, from anywhere, too cold. Many of us probably associate Champagne with celebrations and an ice bucket, but think of a well-made sparkler as a good white wine. It will be more flavorful if it's not frozen. (The 2006 Collet came with its own flexible plastic ice bucket, so we tried it for a few minutes to see if it worked and did not leak. It worked!)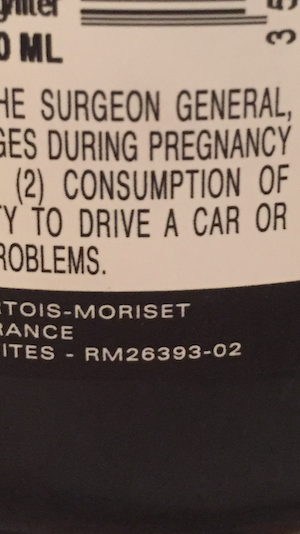 --A Grower Champagne. We first wrote about Grower Champagnes many years ago. They are generally the passion projects of some of the thousands of small growers who might sell most of their grapes to the giant names, but make a bit to sell under their own label. When we first spotlighted them, they were kind of a secret and hard to find. No more. These days, even so-so wine stores tend to have at least one Grower Champagne and, in our experience, these have a kind of personality that makes them special. Not only that, but they tend to be good deals because they're unknown.
How can you tell what's a Grower Champagne? The first step is easy: Look for a name you've never seen before. That's what we do. In a world of Veuve and Moët and Mumm, check out the Pertois-Moriset, from Mesnil-sur-Oger. Then look for a tiny little number preceded by two letters. If it says RM that means it's a Grower Champagne, a "récoltant manipulant." At $60, it was elegant, fruity and beautifully balanced.
--Crémant d'Anywhere. Never heard of that? What we mean is that if you look for a bubbly from France that starts with Crémant, you are likely to get a nice sparkler for a good price. Crémant de Limoux, from Limoux in the Languedoc region and mostly from Chardonnay, could be a just-because treat. We recently enjoyed the green-apple juiciness of the Crémant de Limoux Faire la Fête Brut, $19. Crémant de Loire offers the soulful minerality we expect from Loire wines. Crément d'Alsace often has a kind of earthiness that can translate into heaviness for us, but some walk the line perfectly, like the vibrant Kuentz-Bas Brut Tradition, $24.
These are made from different kinds of grapes, which makes them interesting. For instance, we had a nonvintage Volage Rosé Brut Sauvage Crémant de Loire that was 100% Cabernet Franc, $29.99. It reminded Dottie of blood oranges and we agreed that you could taste the care with which it was made. The Kuentz-Bas is half Auxerrois, half Pinot Noir.
There's a big world of Crémant wines out there, which means you just might be forced to taste several over the next few weeks to see which you'd like to share. They are well-priced, so you could do this without breaking the bank.
--A USA sparkler from an "other" state. California produces a great deal of outstanding sparkling wine now, from the classic Schramsberg to always lovely Domaine Carneros to stylishly bright Bodkin (try its fresh, zesty Blanc de Sauvignon Blanc Cuvée Agincourt). But how about stretching the map a bit, with the pioneering Argyle from Oregon or Gruet from New Mexico? Gruet utilizes some grapes it grows in partnership with the Tamaya Native American tribe, which has reservation land in the Rio Grande Valley.
More broadly, have you tried bubblies from your own state? Earlier this year, we wrote about a sparkling Tannat from Bending Branch Winery in Texas, $22. Wine lovers in Texas also talk about bubblies from McPherson Cellars, especially its sparkling Chenin Blanc. Popping open a bottle of bubbly from your own state is a wonderful way to celebrate the holidays while supporting local businesses that need you right now.
The simplest advice is sometimes the best. So we'd suggest keeping these 10 words on your phone for the next time you're shopping for bubbly at any price: England, Trentodoc, Franciacorta, Older Champagne, Grower Champagne, Crémant, Shop Local.
One more: Enjoy.